Have you ever walked into someone's bathroom and you have been thrown aback by its good look? Of course you have! Do you know what makes a bathroom modern and polished? Details! Yes, details are super important when it comes to a stunning bathroom design. If you have skipped decorations in the bathroom, this is your mistake. Now that you know where you have gone wrong, I'm going to share with you different ways how to change this and change the way your bath looks like. Scroll down through the article and see Eye-Catching Bathroom Decorations That Are Easy To Make. Find your favorite one and incorporate it in your bath area now!
Flower Display Box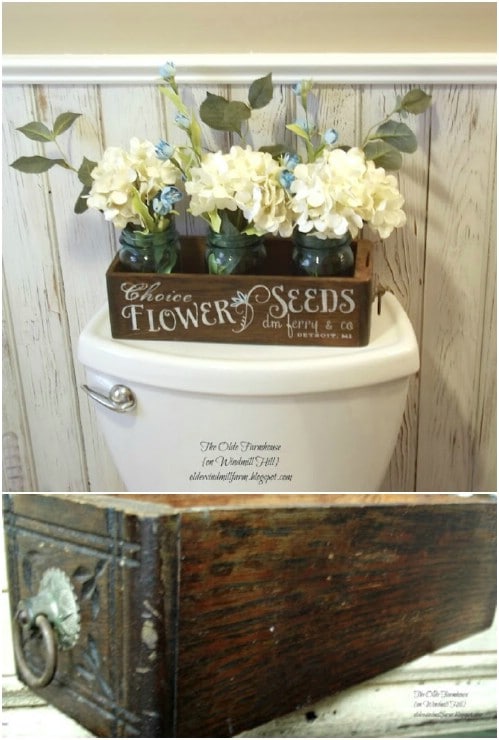 Bathroom Sign
Hanging a decorative sign on an empty wall in the bathroom will add excitement to it and will change completely the look of the room.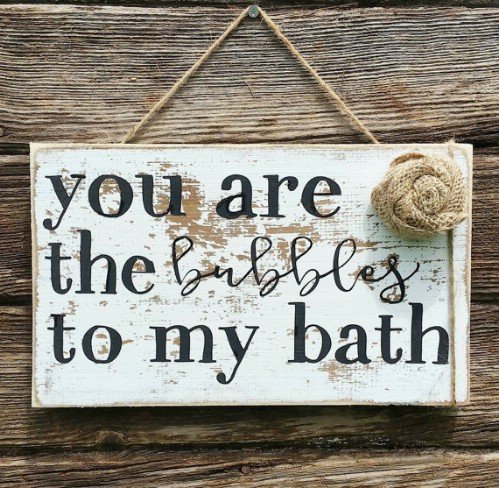 Upcycled Bed Side
If you have an old bed, it's time to give it a second life by hanging one of its side on the bathroom wall. Use it as a shelf and towel holder.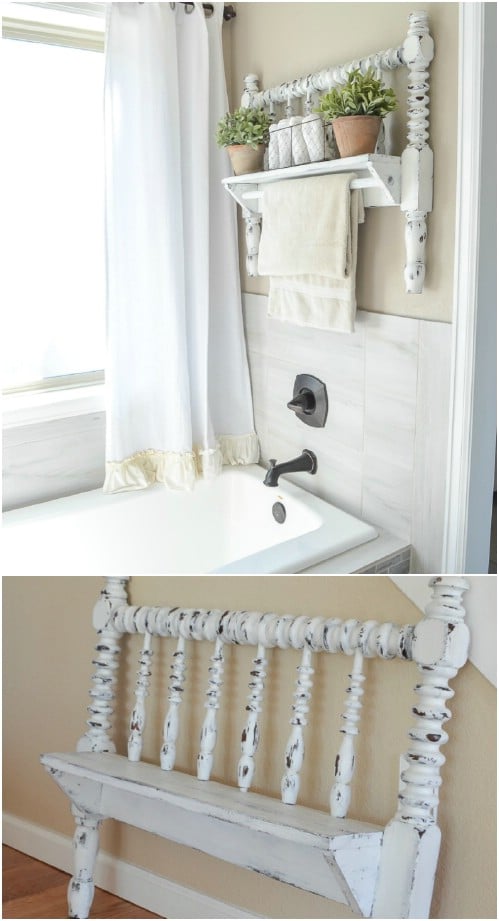 Wood Shelf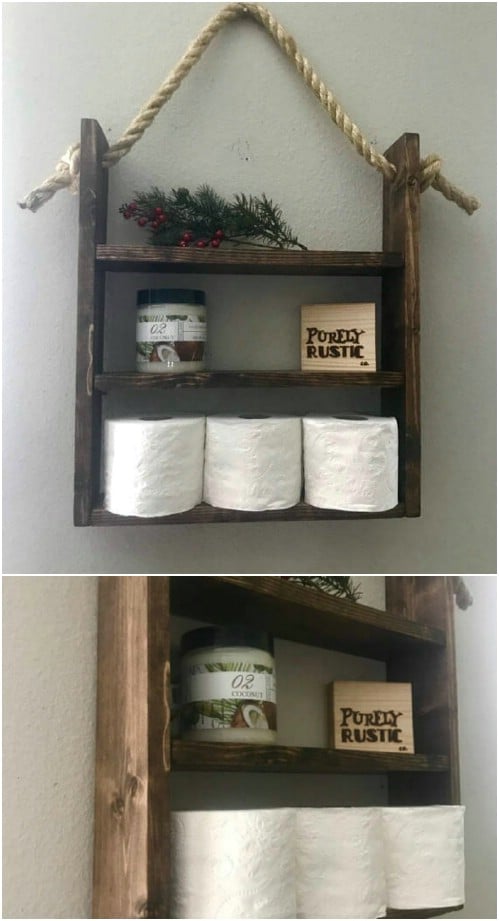 Rustic Toilet Paper Holder
Are you a fan of the rustic style? Yes, rustic bathrooms are a thing now, so if you have decorated your in this style, then you are going to love to have this toilet paper holder!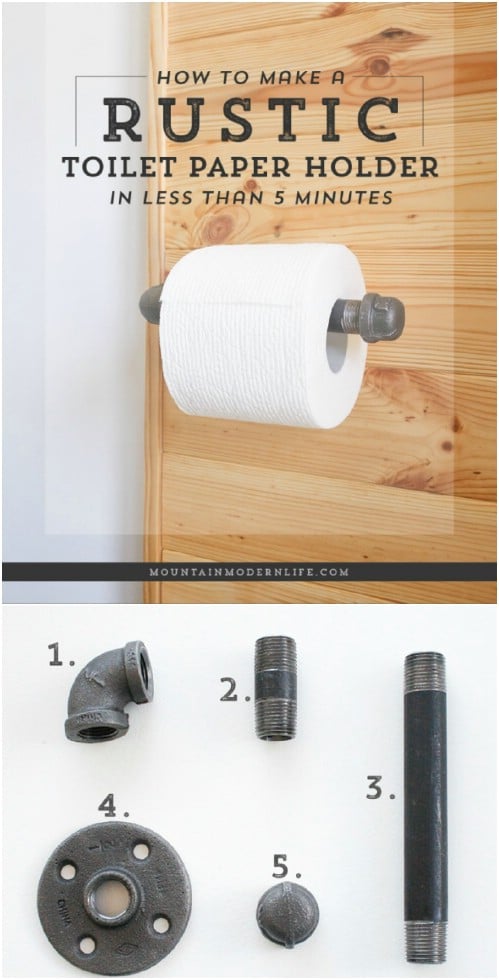 Crates Organizers
We can never get enough of storage, right? Get several crates, paint them in the color that will fit your existing bathroom decor and put them together to get extra storage for very little money and minimal effort.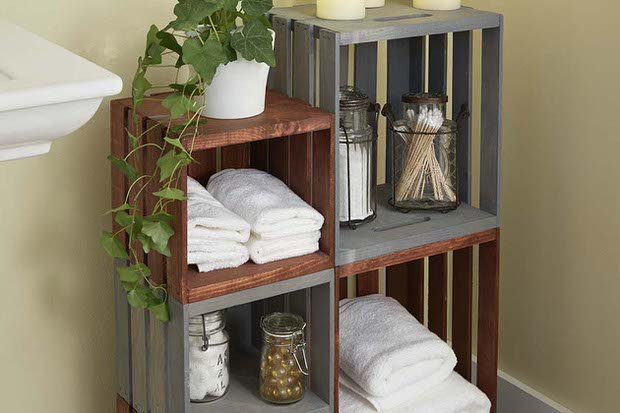 String Wall Art
String art is pretty fun and use your creativity to make some for your bathroom!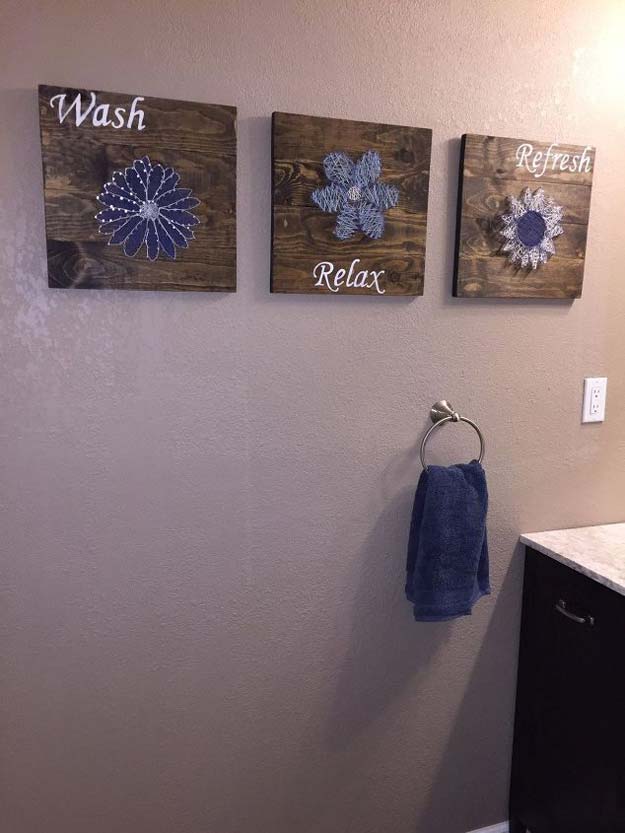 Letter Decoration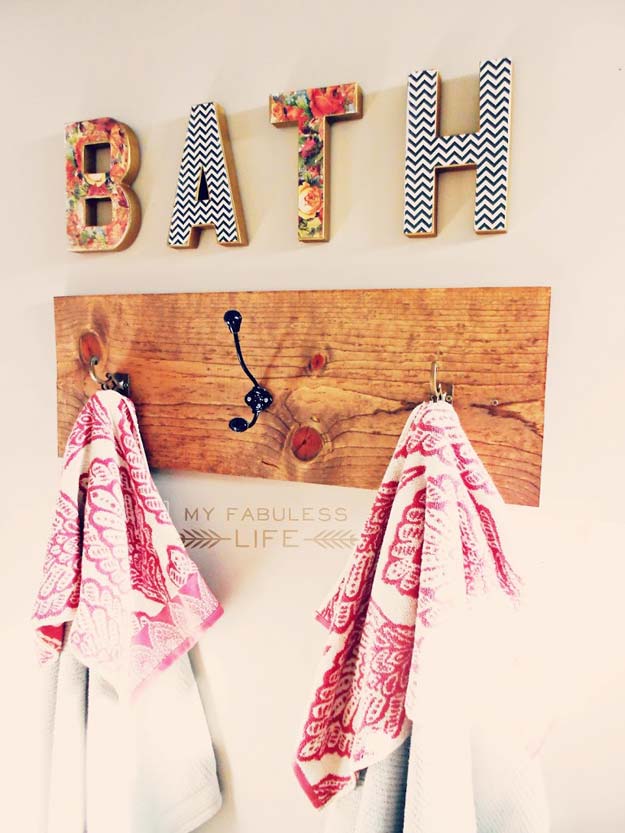 DIY Bath Rug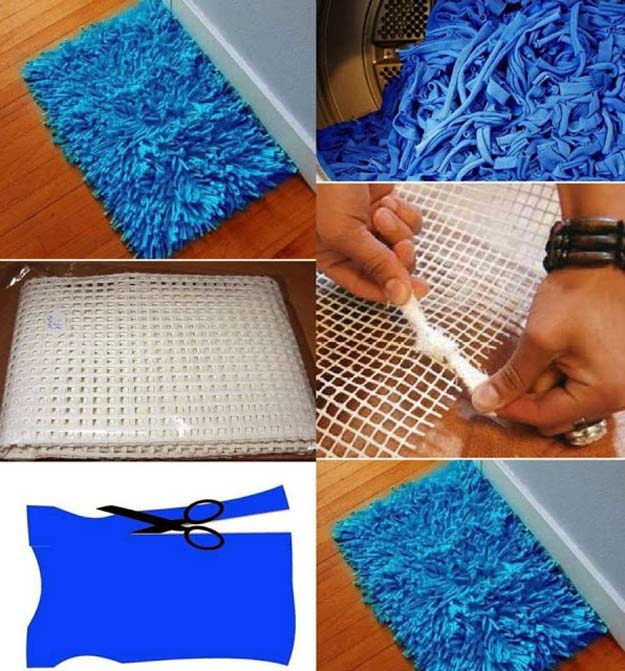 Bath Magazine Rack
Do you love to read magazines while you are sitting on the toilet? Do you often find them scattered all over cause you don't have a magazine holder? Here's how to put them in order by making this magazine rack in an instance!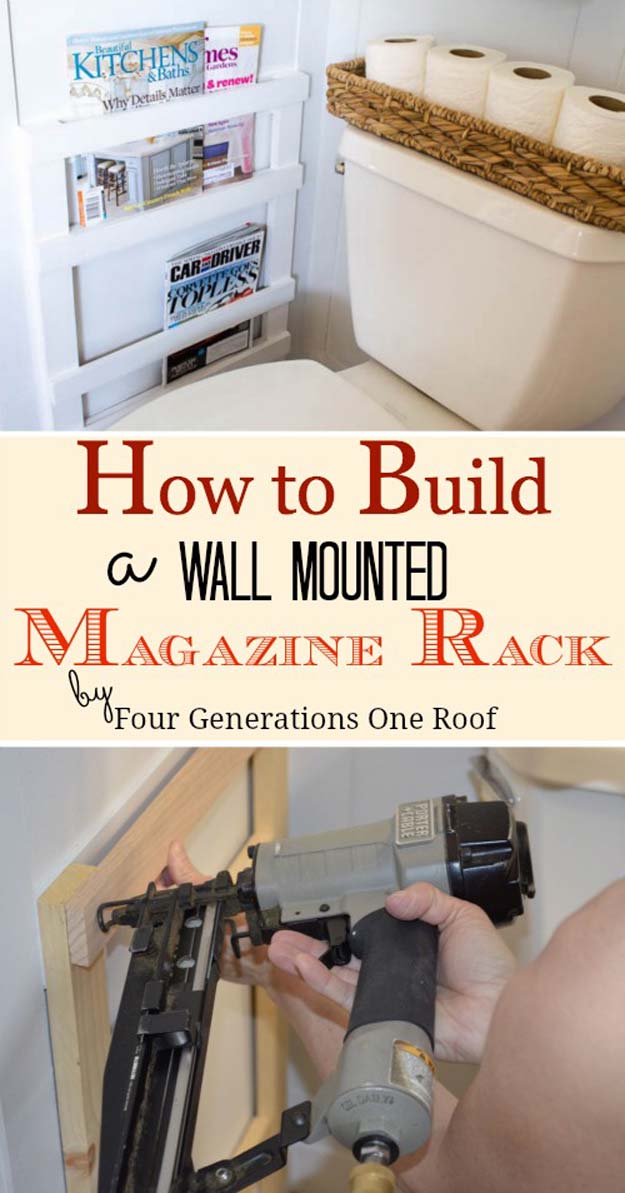 Mason Jar Organizers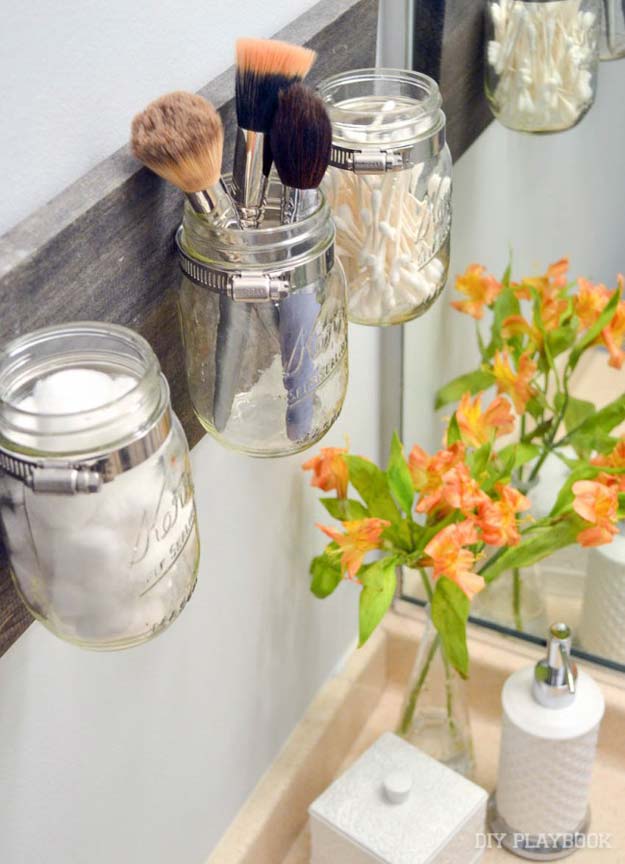 Ladder Organizer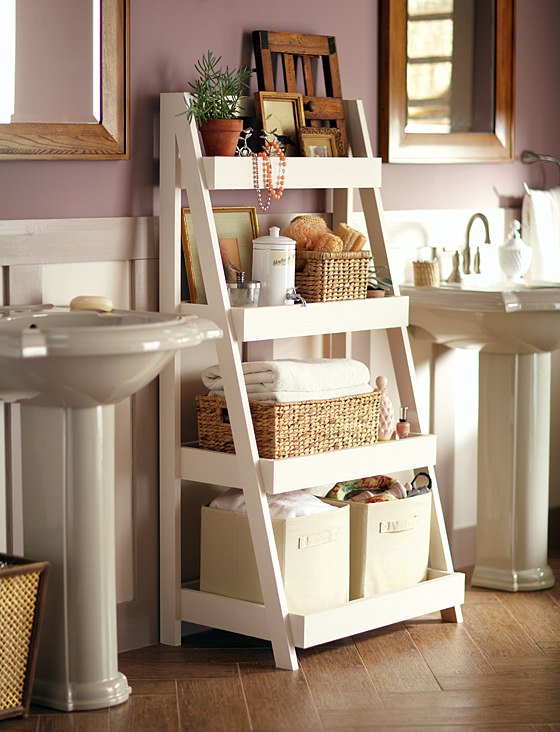 Wood Wall Decor
This projects requires a little bit more effort, time and patience, but the final result is more than amazing? This wood wall manages to grab all of the attention and stay in your mind forever. How do you like it? Do you already see yourselves making it?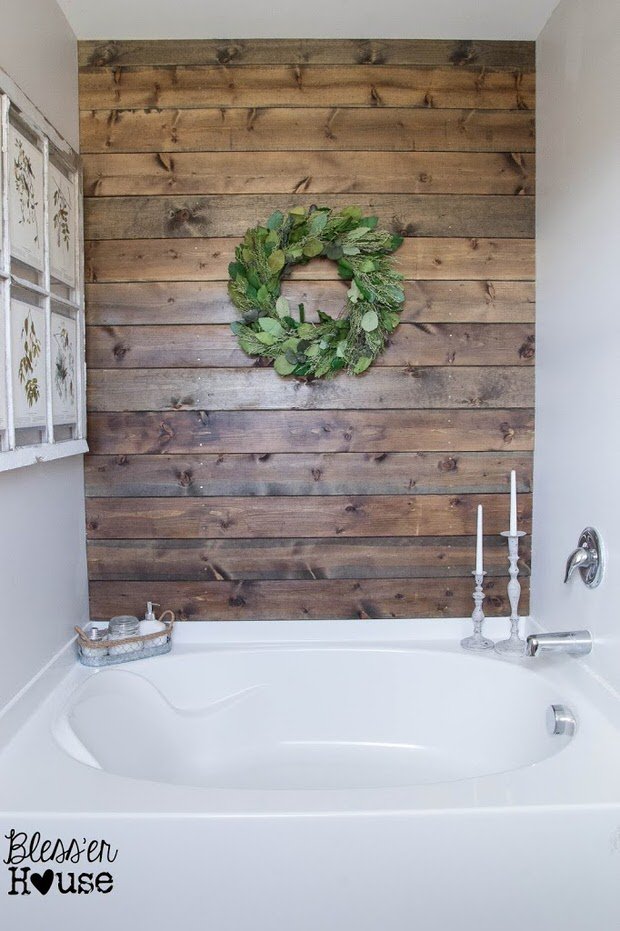 DIY Photo Frames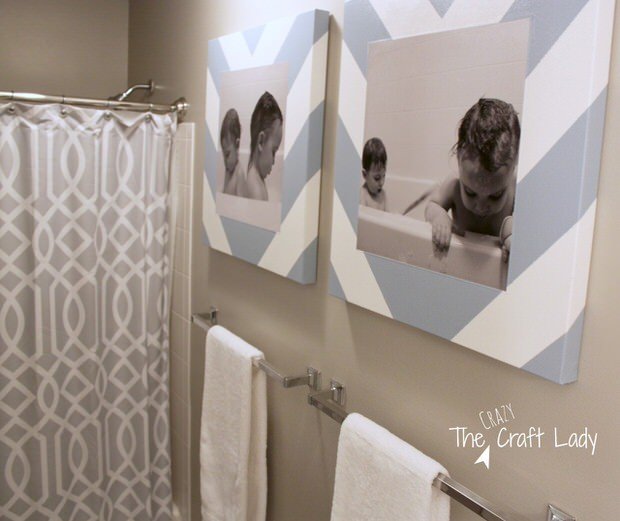 DIY Ladder Decor