As the trends are changing everyday, everyone is buying new clothes and there is not enough space for the rest of your clothes and shoes, so you are trying to find a way to keep them by buying new wardrobes in order to have more space. But a good organization is the solution to this problem. By organizing your clothes and things you don't have to spend money buying new hangers or wardrobes, all you need is to think and find another use of the objects. You don't need to throw away the old hangers, you can always reuse them and make some cool object.
Hooks and hangers are probably one of the fastest and easiest ways to hang our things, because they save space and allow us to search more easily. Likewise, the creative person in each of us has a chance to stand out when it's time to clean out the closet from those unused hangers. There are hundreds of arts and crafts projects where they are a major component.
DON'T KNOW WHAT TO DO WITH THE OLD HANGERS? RECYCLE THEM!
People who are exclusively adapted to work with wood, will find that old hangers can be turned into everything from dish drying racks to lamp shades. Metal, which is malleable and easy to manipulate, is an ideal, inexpensive raw material, that can be used for countless different projects. These materials are mainly used to support large table fruit bowls or flower vases. Want to know how to recycle your wooden or metal old hangers? We give you some cool ways to turn your faithful servants into works of art. Your recycling efforts are limited only by your personal creativity. Likewise, they can find other, much more practical uses outside of your home.
It doesn't matter if you don't have old metal hangers, you can always buy them almost anywhere, and to make some of these creative and fun projects. On the famous eBay, even old hangers are sold, on average for about 2 euros, but some even for an incredible 30. If you have too many of them, they are broken or you simply don't use them, here is an opportunity to earn up to 90 euros per year.
You can also add some other objects in order to hang more things or you can place them rationally. Maybe you do not have an idea how to organize things rationally but you are in research for a solution. In this case you can have a look into the suggestions placed below, which will surely help you to organize your things and save money.
1. Snap the hook off of a pants hanger and use the clips to keep cords neat when not in use.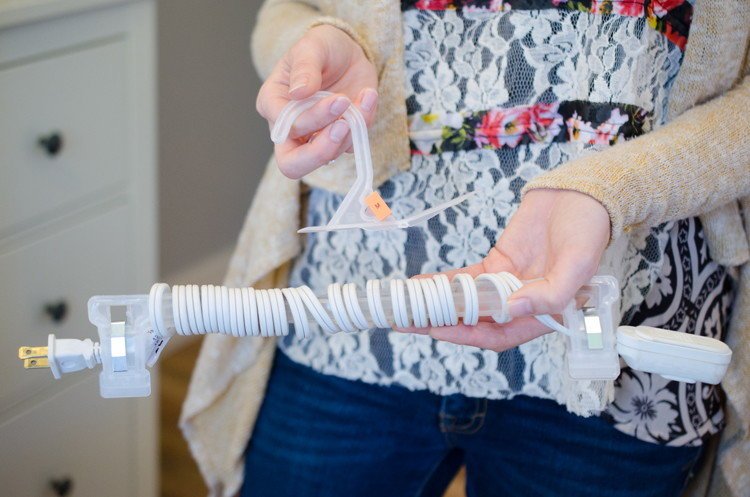 source
2. Make a DIY wall shelf with a wire hanger.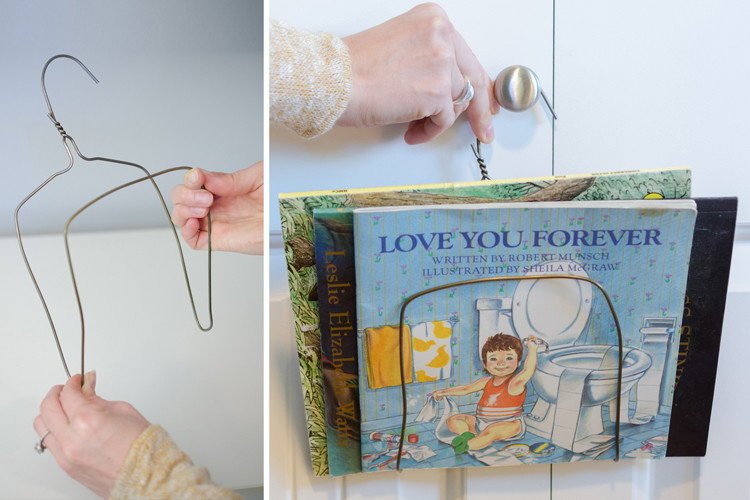 source
3. Keep towels handy during a BBQ or while camping by splitting a hanger at the bottom.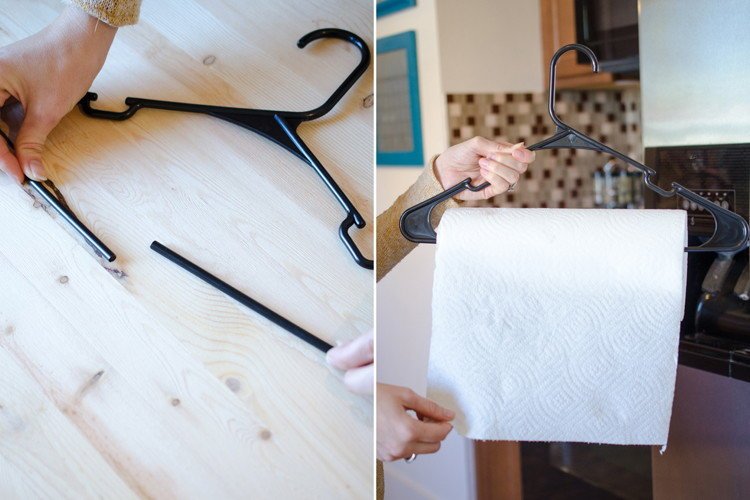 source
4. Hang scarves with shower rings.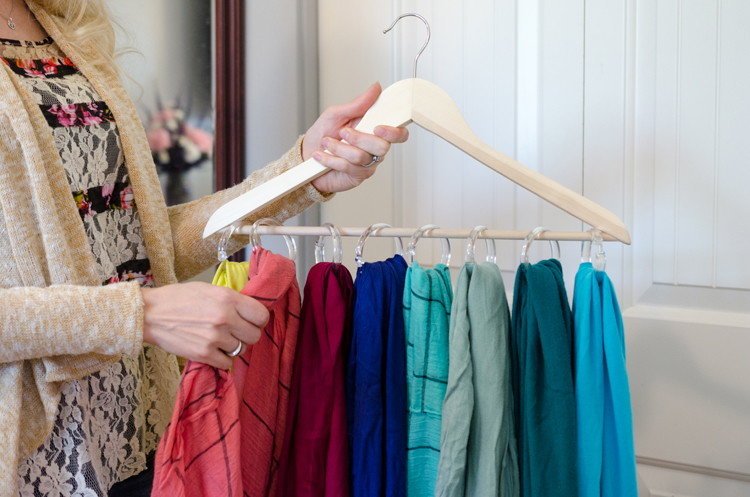 source
5. keep boots organized with a pants hanger.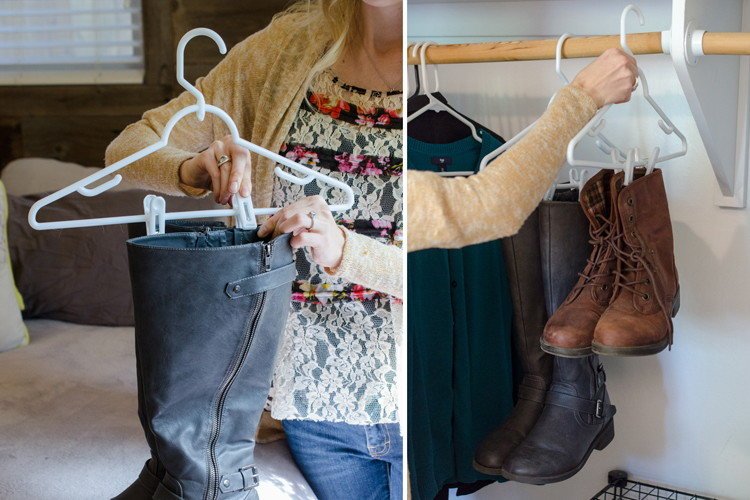 source
6. Use a rubber band to prevent clothes from slipping off a hanger.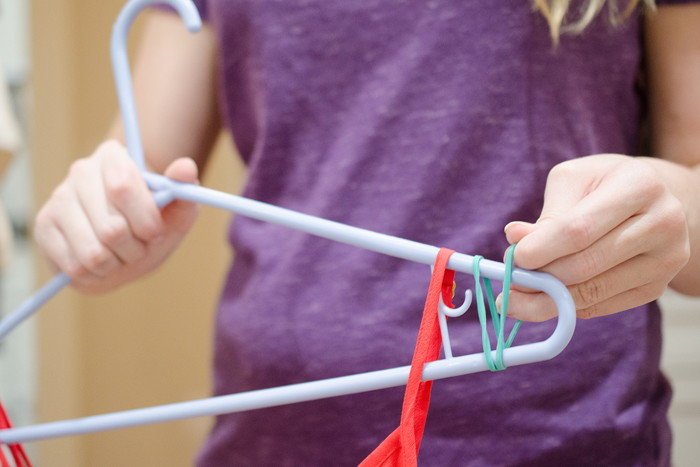 source
7. Keep decorative lights from getting tangled in storage.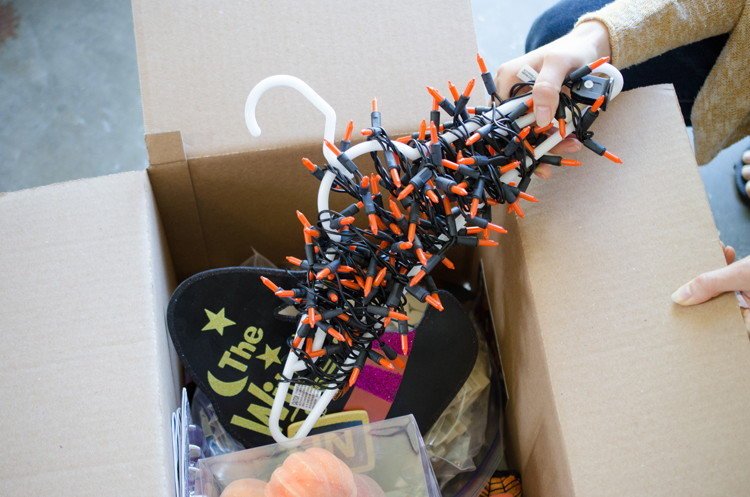 source
8.Cut off the clips from clothing hangers and use them as chip clips.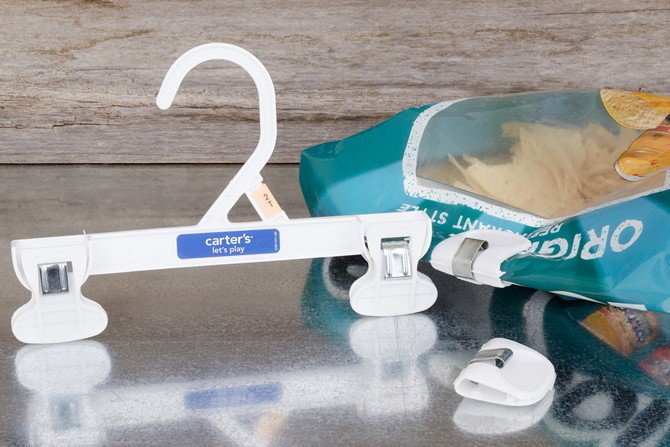 source
9.Keep hanger creases out of pants with a pool noodle.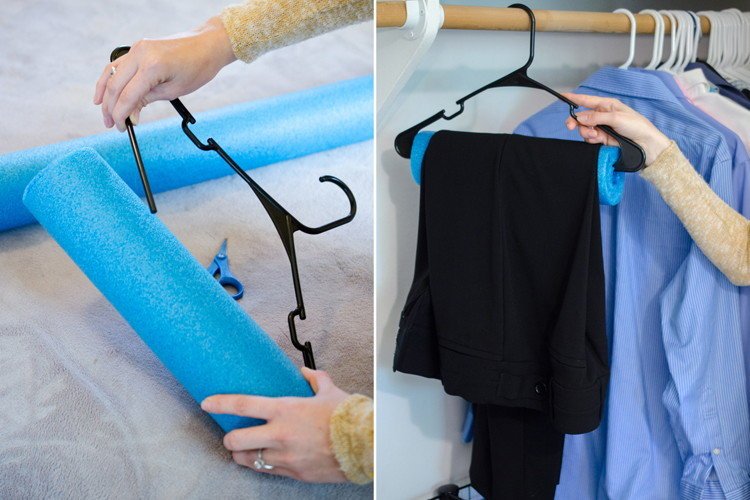 source
10.Hang sweaters like this so they don't fall off or become stretched out.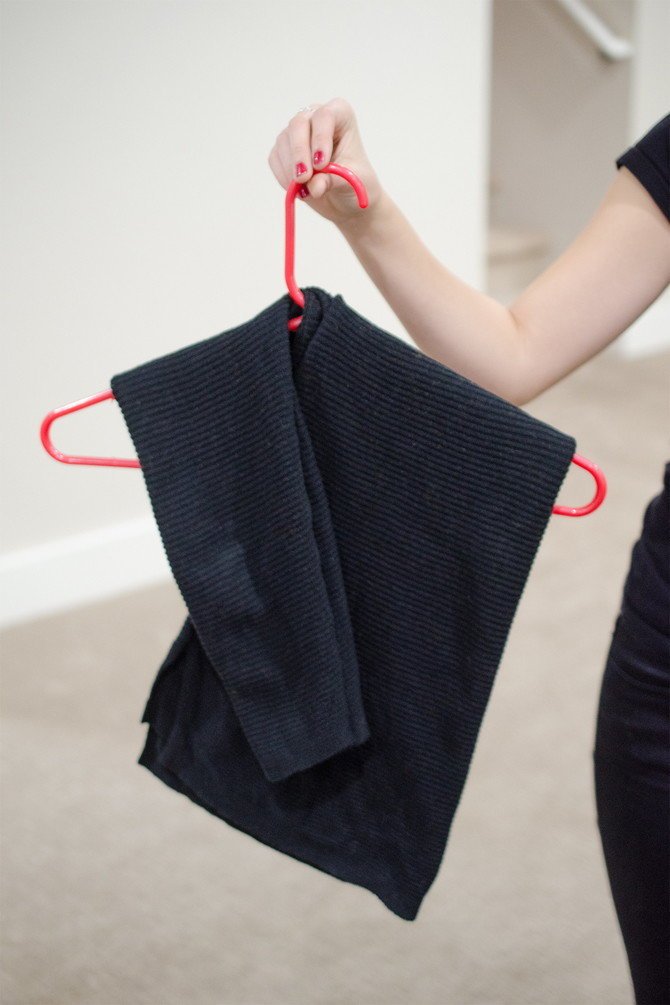 source