As the trends are changing everyday,everyone is buying new clothes and there is not enough space for the rest of your clothes and shoes,so you are trying to find a way to keep them by buying new wardrobes in order to have more space.But a good organization is the solution to this problem. By organizing your clothes and things you don't have to spend money buying new hangers or wardrobes ,all you need is to think and find another use of the objects.
You can also add some other objects in order to hang more things or you can place them rationally. Maybe you do not have an idea how to organize things rationally but you are in research for a solution.In this case you can have a look into the suggestions placed below,which will surely help you to organize your things and save money.
1. Snap the hook off of a pants hanger and use the clips to keep cords neat when not in use.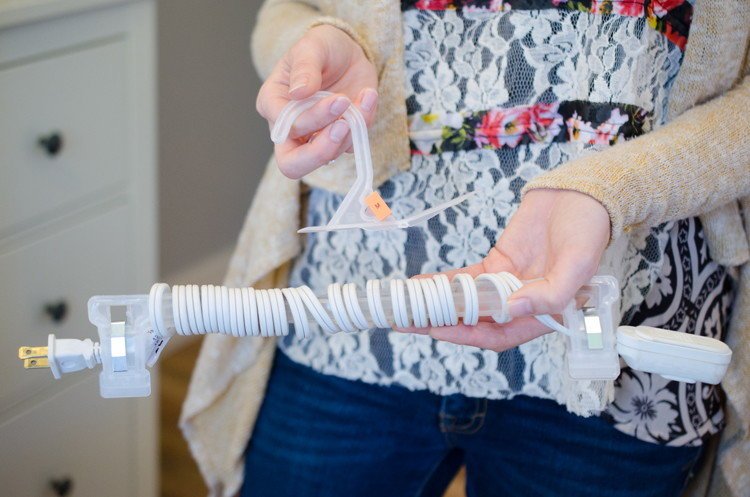 source
2. Make a DIY wall shelf with a wire hanger.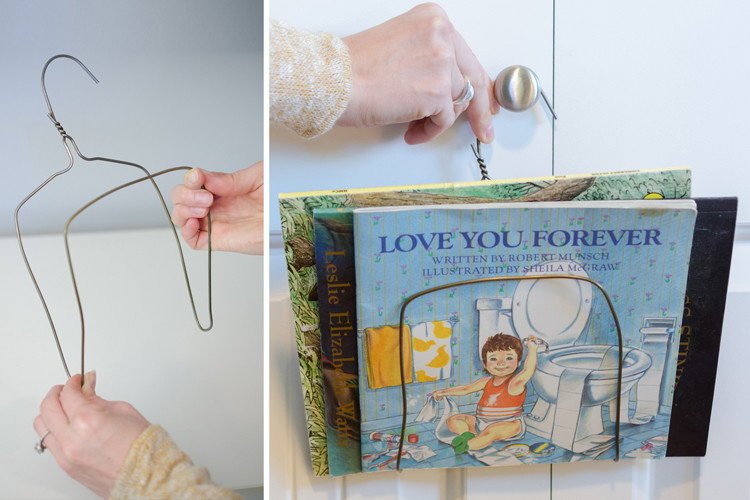 source
3. Keep towels handy during a BBQ or while camping by splitting a hanger at the bottom.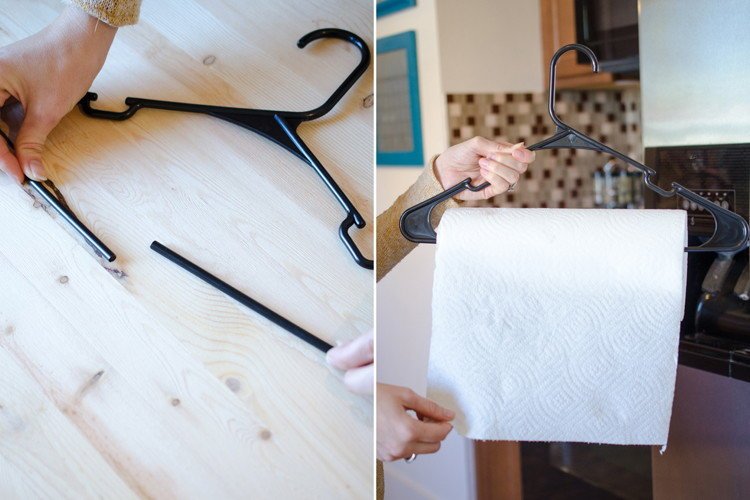 source
4. Hang scarves with shower rings.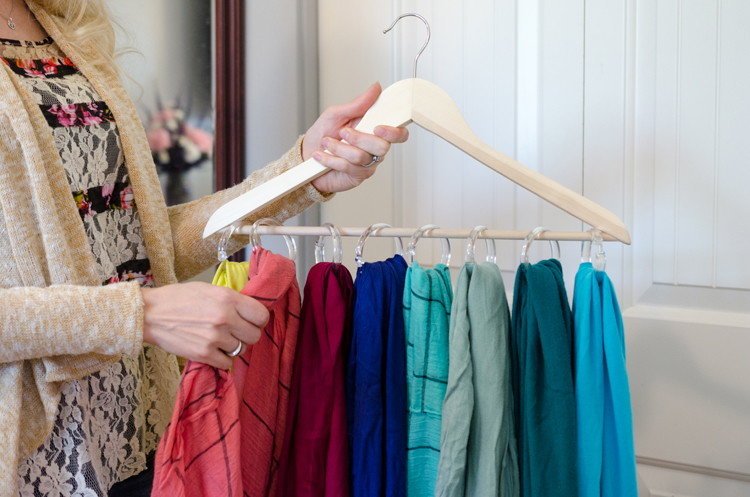 source
5. keep boots organized with a pants hanger.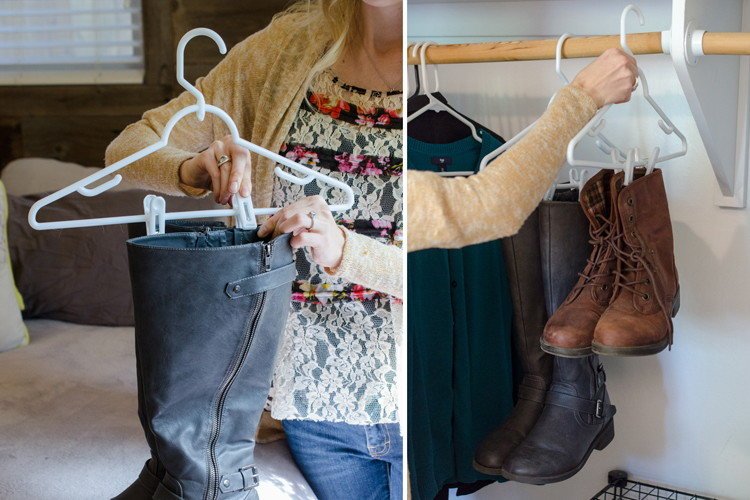 source
6. Use a rubber band to prevent clothes from slipping off a hanger.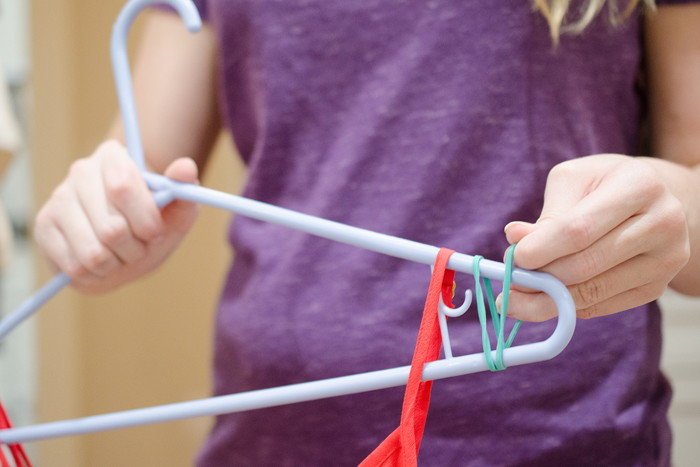 source
7. Keep decorative lights from getting tangled in storage.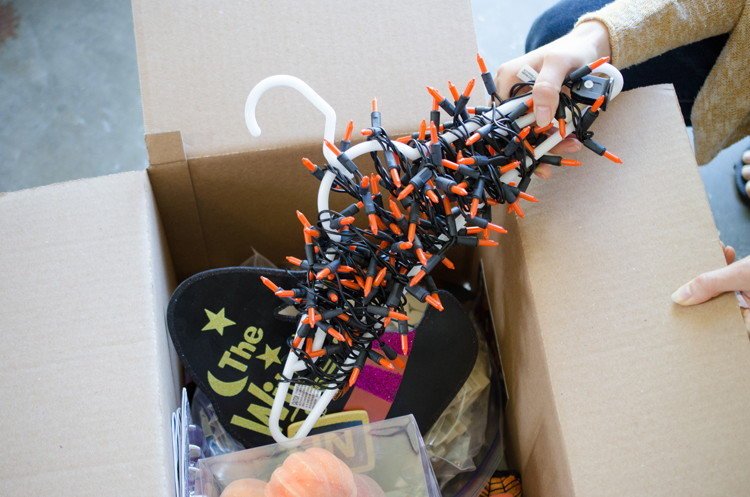 source
8.Cut off the clips from clothing hangers and use them as chip clips.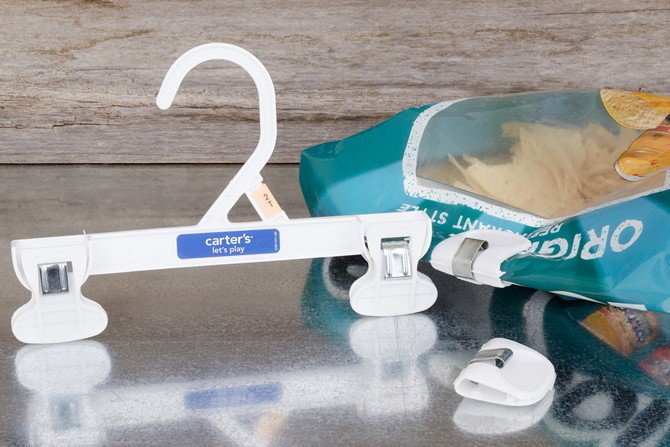 source
9.Keep hanger creases out of pants with a pool noodle.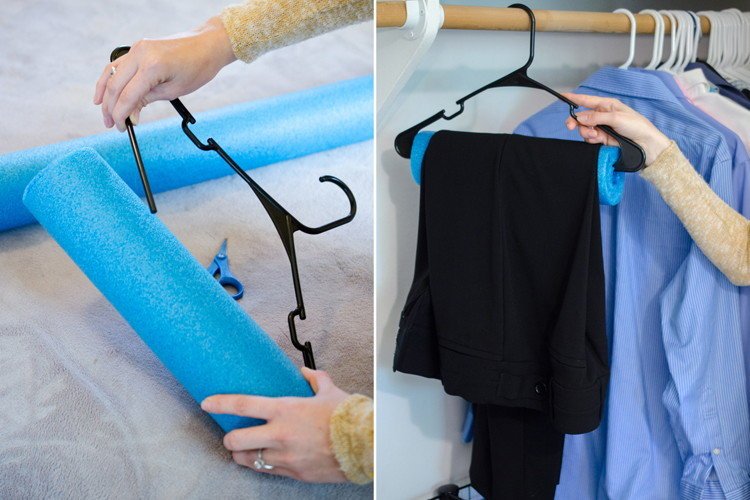 source
10.Hang sweaters like this so they don't fall off or become stretched out.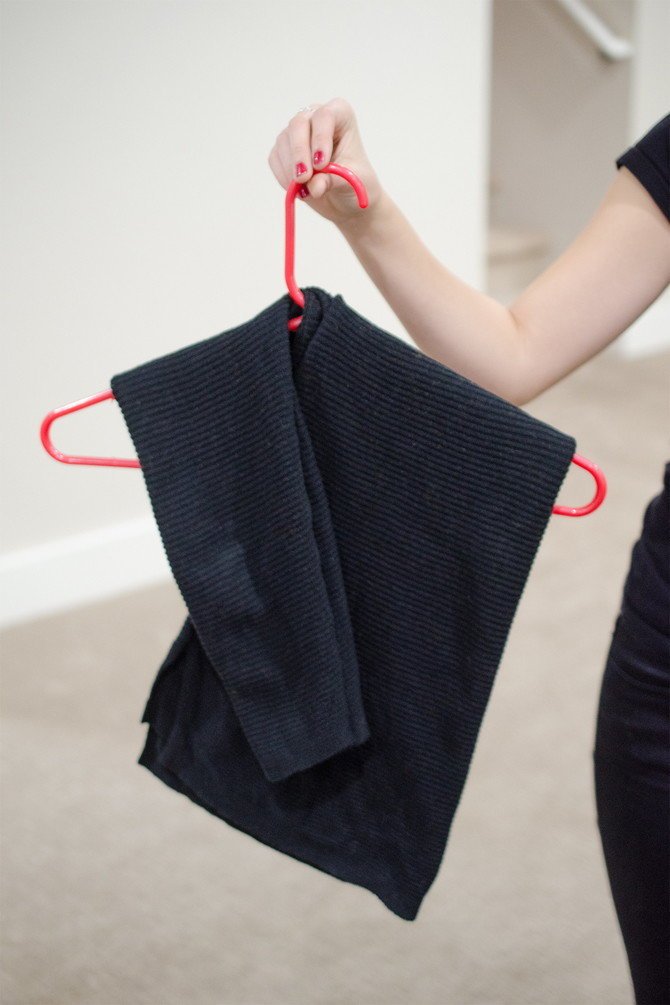 source