Music has been used as inspiration to create so many masterpieces in different ways and areas. Architects have also used it in creating some of their biggest building masterpieces. And when you mix music and architecture the final product can't be something less than perfection. These music inspired buildings below are the proof of that. We present you some of the most stunning music linked buildings from all around the world.
1. The music box village
The music box village was founded to provide the needed support for local artist in New Orleans, after the devastation of hurricane Katrina. I this village a lot of concerts are held.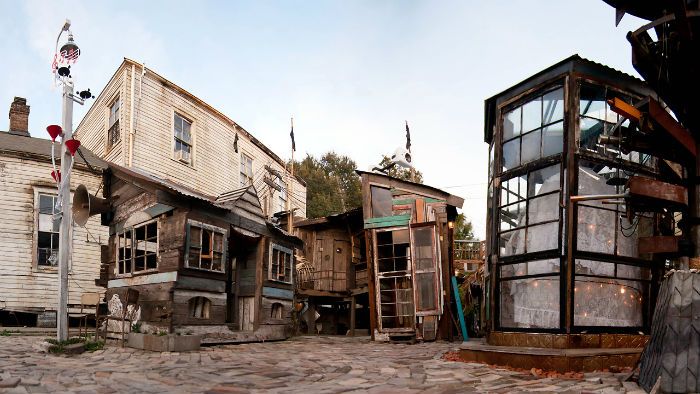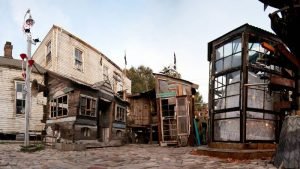 source
2. Dresden's musical wall
The Dresden's musical wall is a real masterpiece of artists and musicians. It plays music to passers-by whenever it rains, thanks to instruments that are attached to the wall.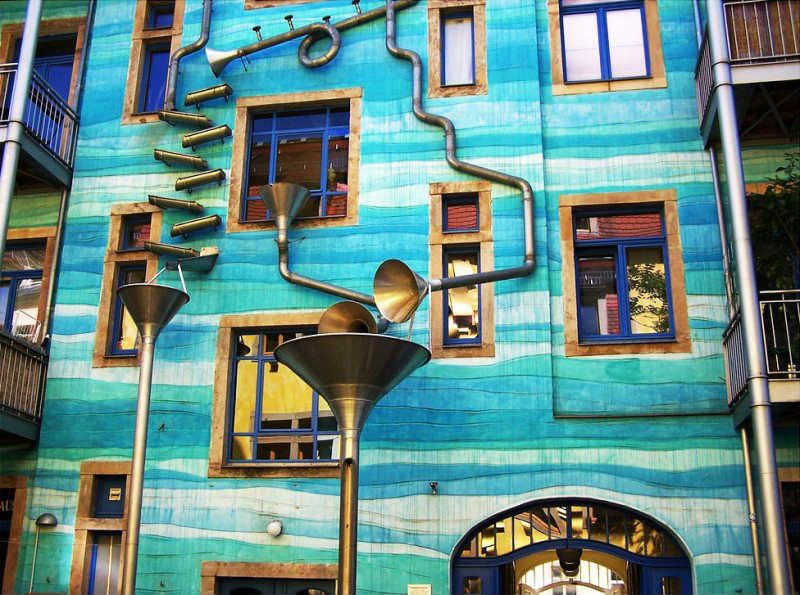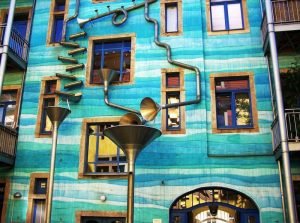 source
3. The Pianist's house
The pianist's house was build in a former city garden by a pianist who sold  her residence in order to fund place where to store her two big pianos, and to live in. thanks to the artists who constructed it and who designed the curve walls inside, the acoustics are amazing for a piano concerts.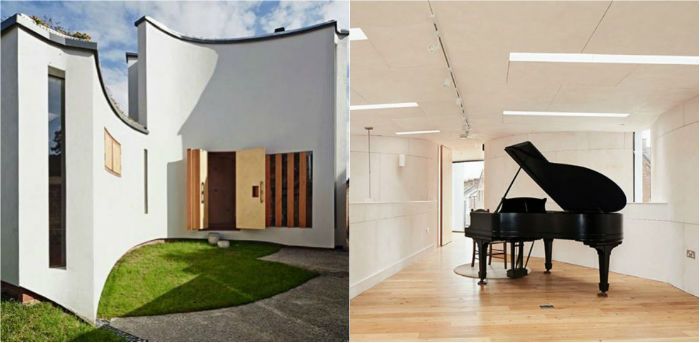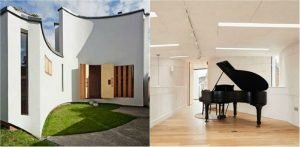 source
4. Piano and Violin House
This is definitely one of the most stunning buildings created in the world, a violin leaning against a grand piano. The violin which is constructed whole of glass serves as an entrance and it takes an escalator to use in order to get to the piano which is considered to be the upper level.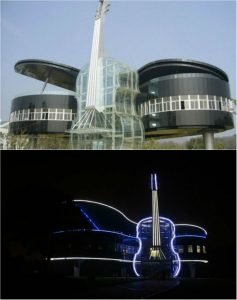 source
5. Dancing House
The dancing house in Prague resembles a dancer in a dress with a man in a hat and it is also famous as Ginger and Fred, referring to Ginger Rogers and Fred Astaire. It is an office building which is used by a lot of multi-national companies.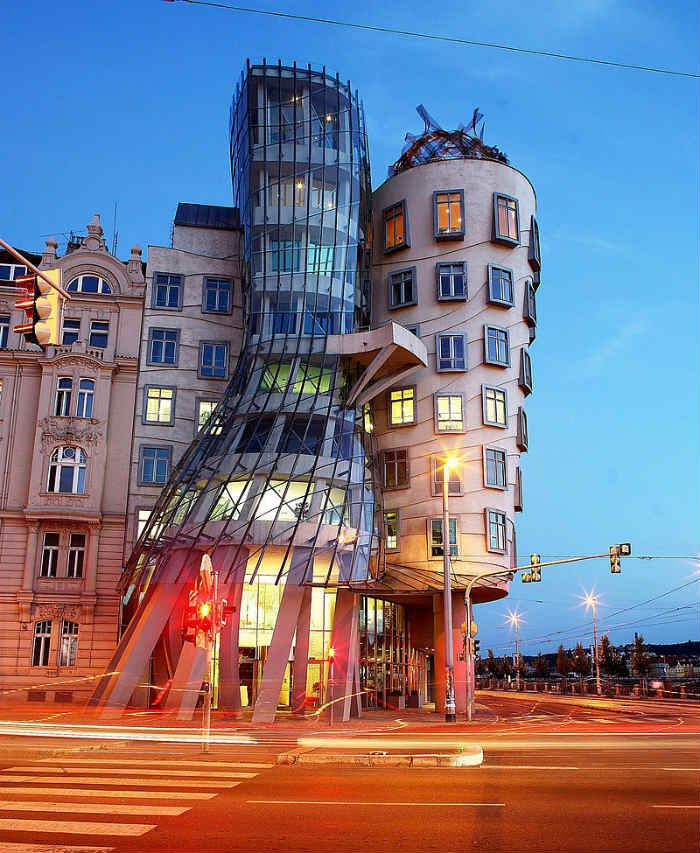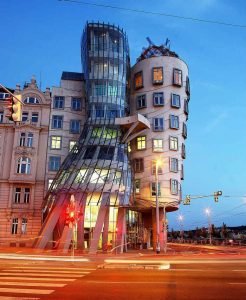 source
6. Grand Guitar
The Grand Guitar, a museum, music and gift shop in shape of a guitar contains a collection of instruments and it is been located in Bristol, Tennessee.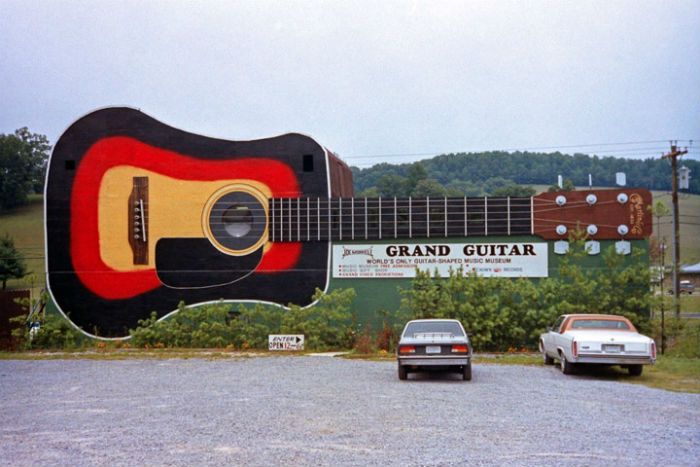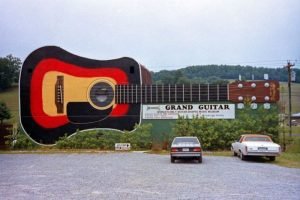 source
7. Daeyang Gallery and House
The Daeyang Gallery and House is an art gallery based in Seoul, South Korea, and its relations with music is its roof which drew its inspiration from a musical score by Hungarian composer Istvan Anhalt.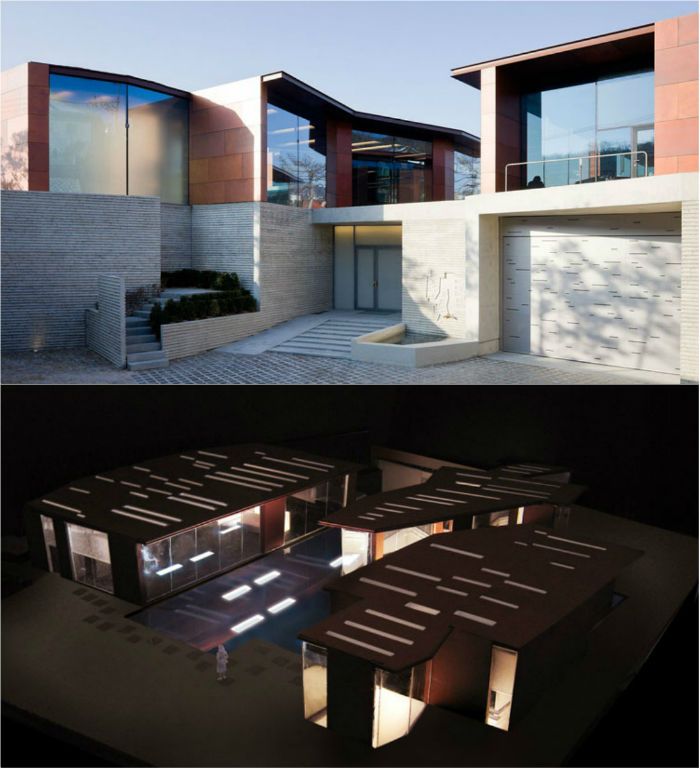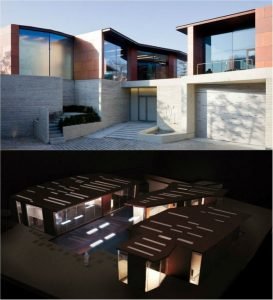 source
8. Old Schmitt Music Building
The Old Schmitt Music Building is famous for the musical score for the piano printed on one of its outer walls. It is actually an advertisement for the Schmitt music store which was painted on the building during the 1970s.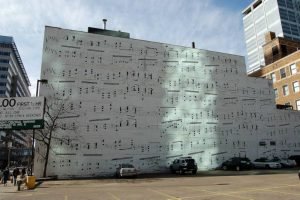 source
9. Holiday Inn Downtown Superdome, New Orleans
The huge clarinet painted on one of the sides of the hotel was painted as a gesture to the rich history of New Orleans jazz. It  was painted in mid 1990 s, it was not there from the days when he building was firstly constructed.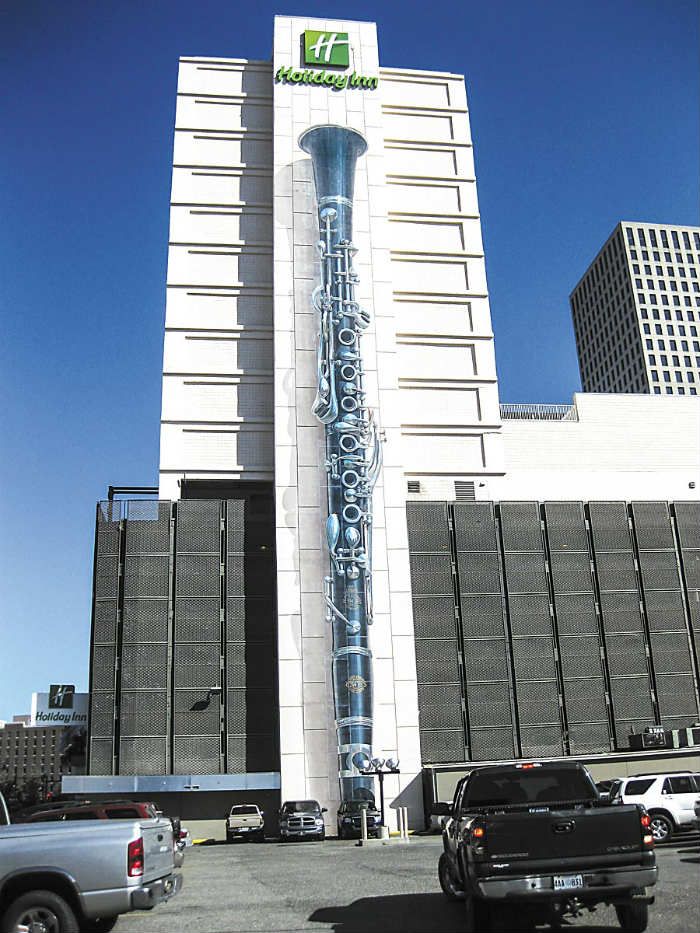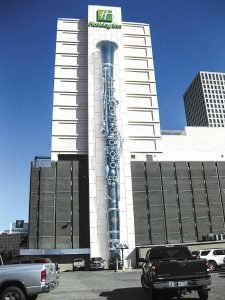 source