For all car lovers this is the most spectacular view ever. The Bugatti Chiron made its debut earlier this year at the 2016 Geneva Motor Show and now it is making its way around the world. The Bugatti Chiron is one of the fasted production car on the market and it is limited on only 500 that will be produced for the most luxurious clients. The world's first production sports car with 1500 hp and it is expected to to retail at US$2.6 Million. This is a real impressive view for every car freak to see or at least to get into this kind of car.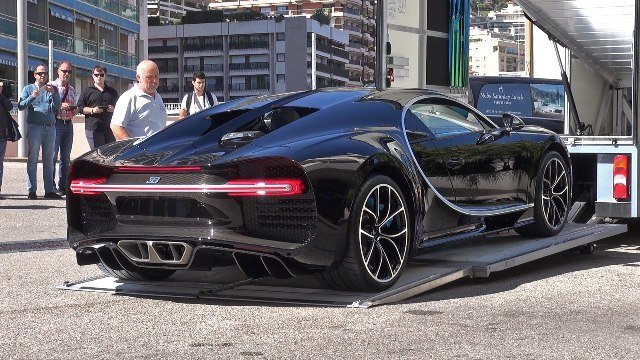 If you would like see Bugatti unloaded watch the video below and see these super car.
Do you dream about this kind of a car? Enjoy!
Gumbal