Hello everyone. We are so happy to share with you one amazing summer party recipe that everyone will love it. The buzzfeed team has invented something amazing and perfect for the summer. There's nothing as refreshing as a juicy watermelon on a hot summer day. So when we saw this XXL watermelon Jell-o shot on BuzzFeed, we knew we had discovered our favorite new summer party treat.
Maybe you will think now that this is so hard recipe and it is impossible to make it if you do not have cooking skills? You are wrong definitely. This is easy recipe and it is a real enjoyment and fun.
For preparation of this lovely jell-o cocktail you will need:
1 watermelon
4 3-ounce boxes of red jell-o
2 1-ounce boxes of unflavored gelatin
4 cups vodka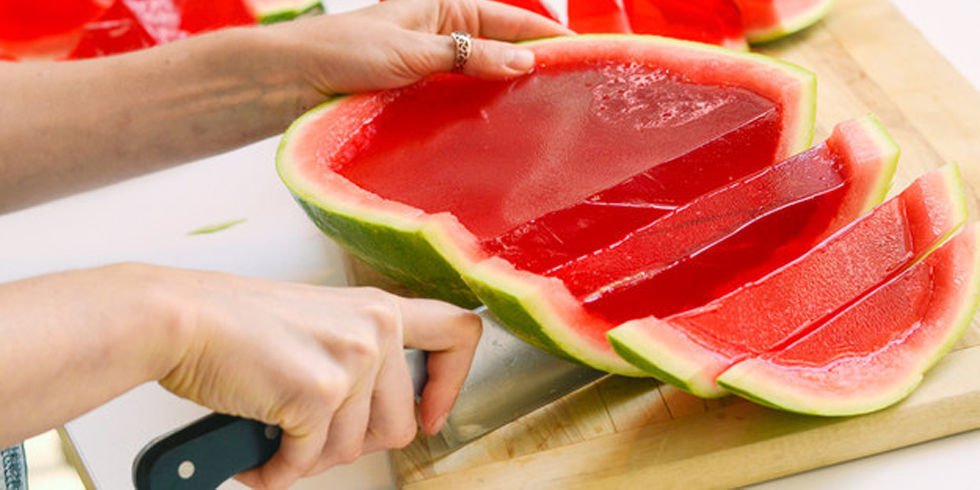 source
First get a watermelon and then Cut it in half. Scope out the insides.
Fill each of the halves with your mix of jelly vodka or your favorite. Refrigerate for 4 hours, until the Jell-O is completely set. Once your watermelon is ready, it's time to get slicing. You can cut up each half however you'd like, but slicing it to look like watermelon wedges is obviously a great way to go. Enjoy!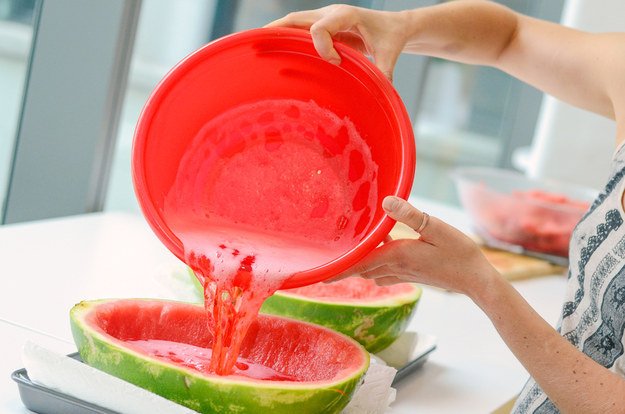 source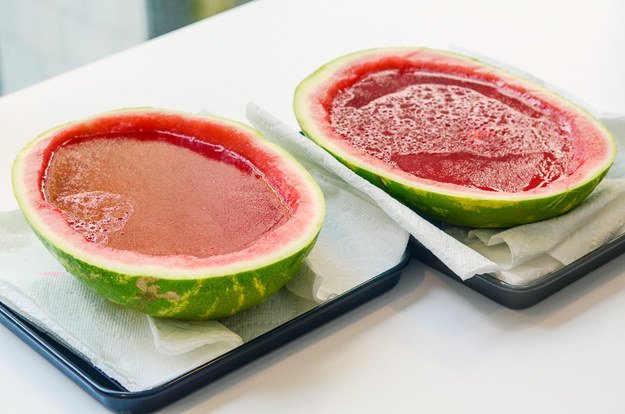 source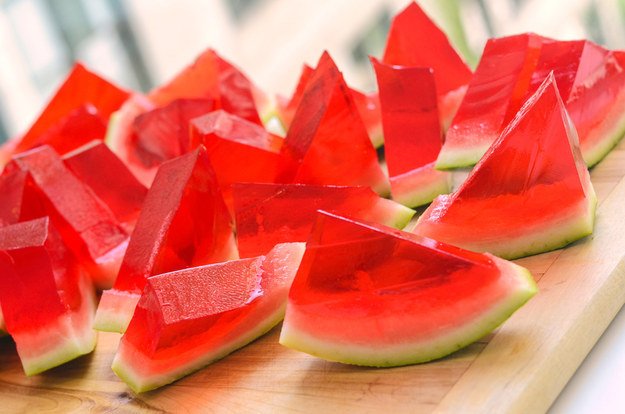 source