An organized desk is the key to quick, effective and stress-free work whether in the office or in your home. If you are struggling to put everything in order and organize all the papers, files, pens, clips, plants and other small things that can be found on your desk, you are at the right place. Here I'm going to show you The Best Desk Organization Ideas That Will Save Your Sanity and make you more productive for sure. Say goodbye to the clutter and mess thanks to these wonderful ideas. If you are in a desperate need for more organization tips, click here to see the back-to-school organization hacks and car organization tricks!
Pins, Clips And Bands Organization
Clear containers is what you need to store the small things in the best possible ways. If you have a drawer keep them out of sight to make your desk look more polished.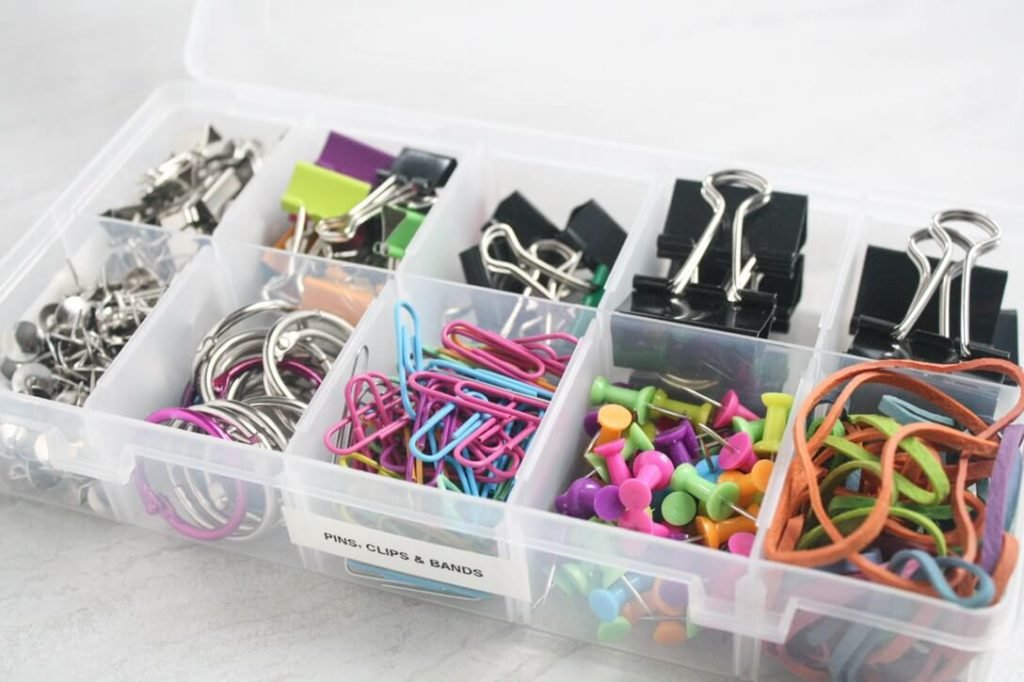 Pens And Pencil Jars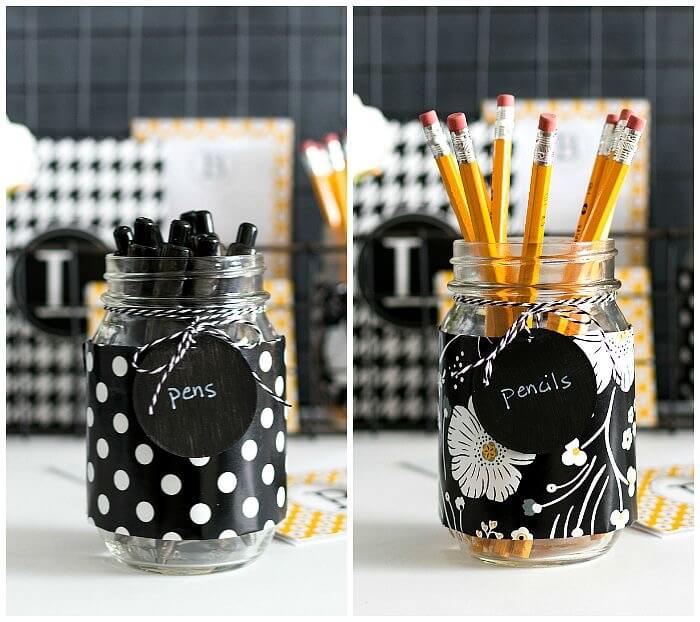 Cables And Cords Organization
How many time have you felt frustrated cause all the cords were tangled and you couldn't get the right one in time? I bet that that happens a lot in the office, so have them organized on the side of your desk like in the photo below.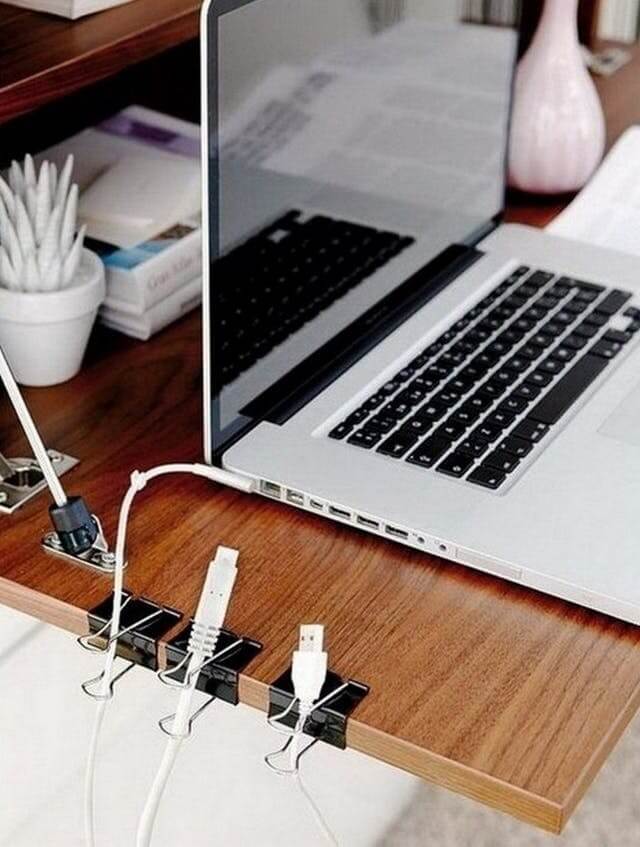 Labeled Folders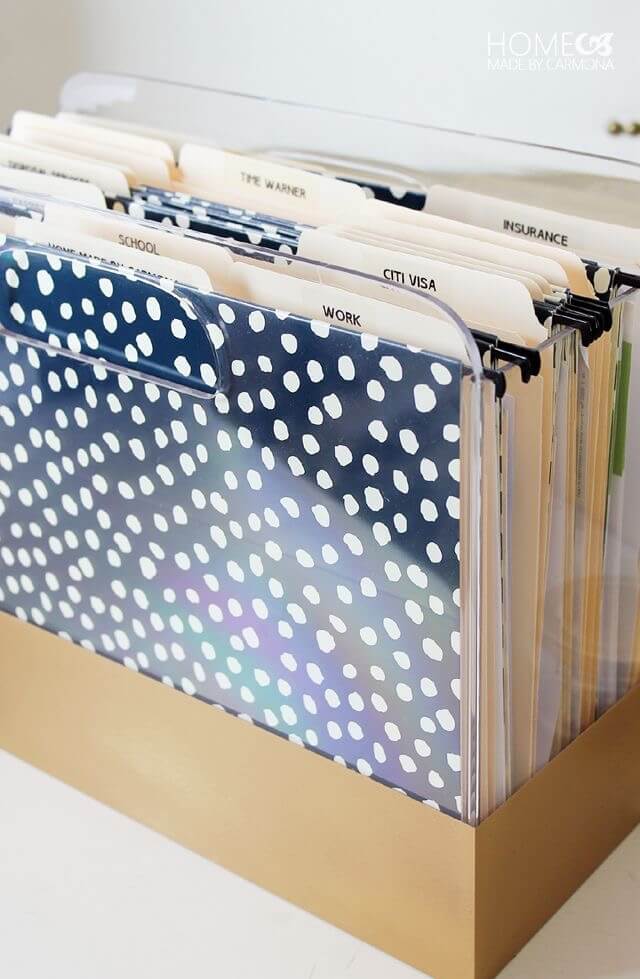 Clear Desk Trays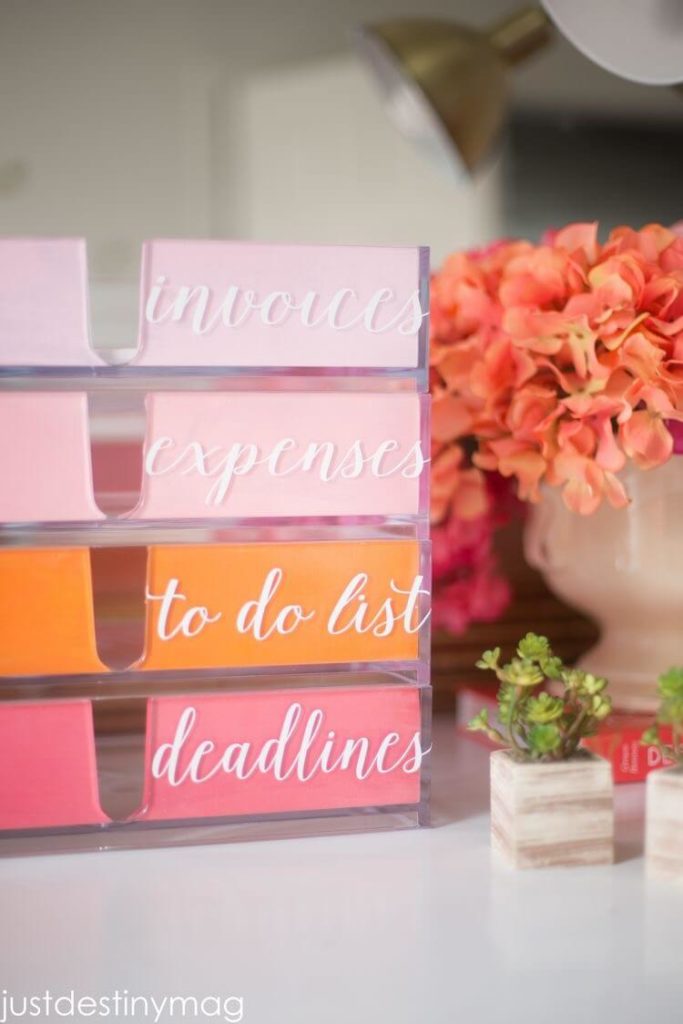 Clipboard Wall Art
Don't you think that the clipboard wall art will help you organize your papers more efficiently. It's good to have them in sight, so this organizer is just perfect for you. When you don't use them to hang your papers, they will serve you as a pretty decoration.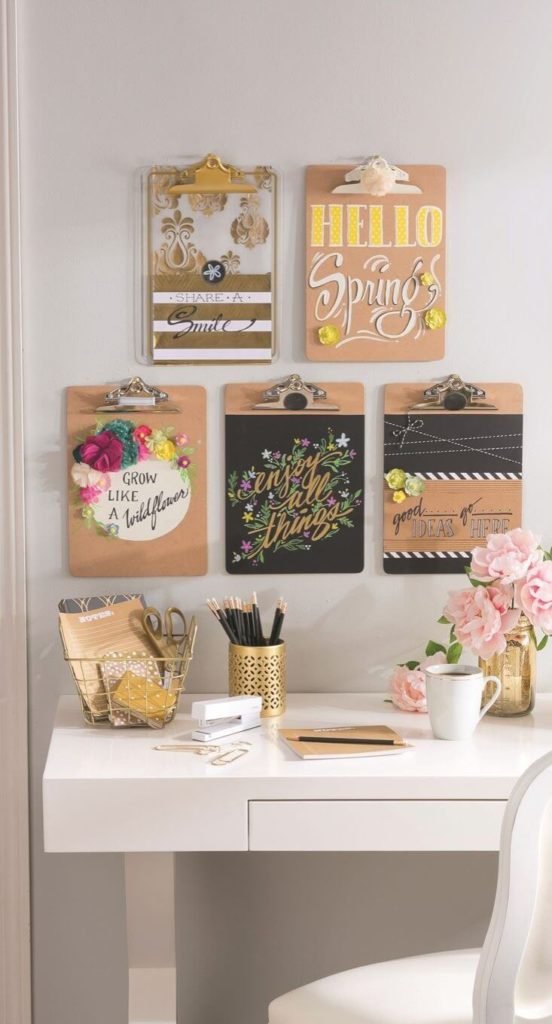 Desk Drawer Organization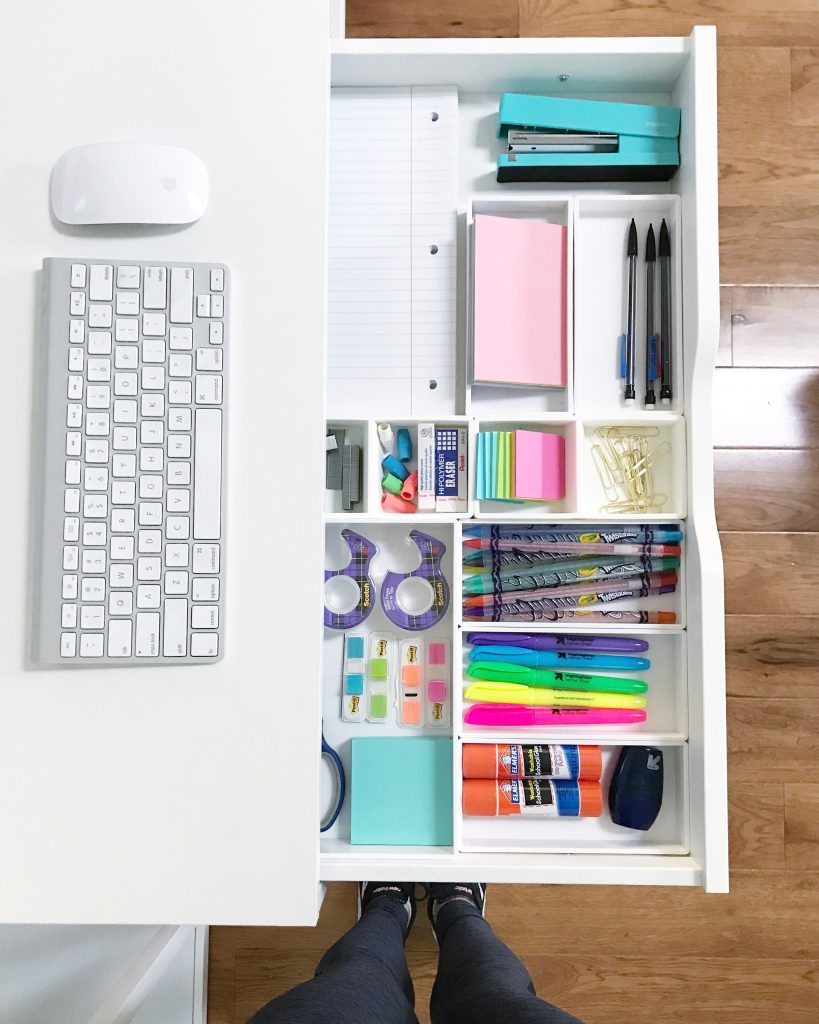 Mason Jars Organizers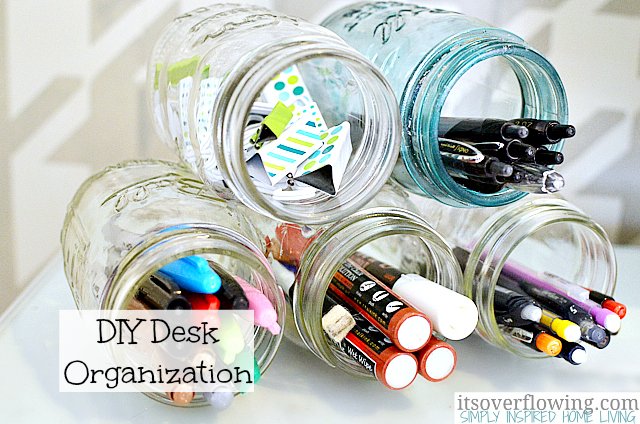 Organizers On The Desk Side
Is your desk too small to hold your favorite flowers and plants? I have the right solution for you! Add some extra storage on the side of the desk and see how lovely it will look like with all of those decorations which will make your work space more relaxing and calming.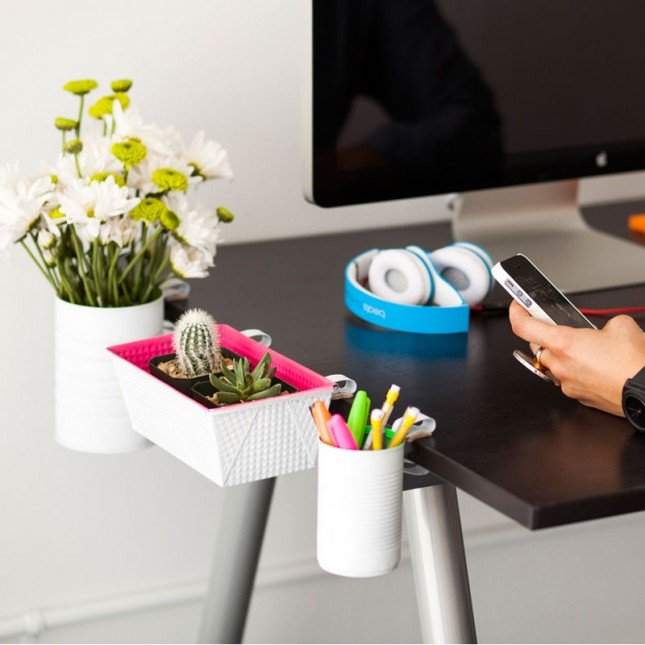 Wall Bins Organizers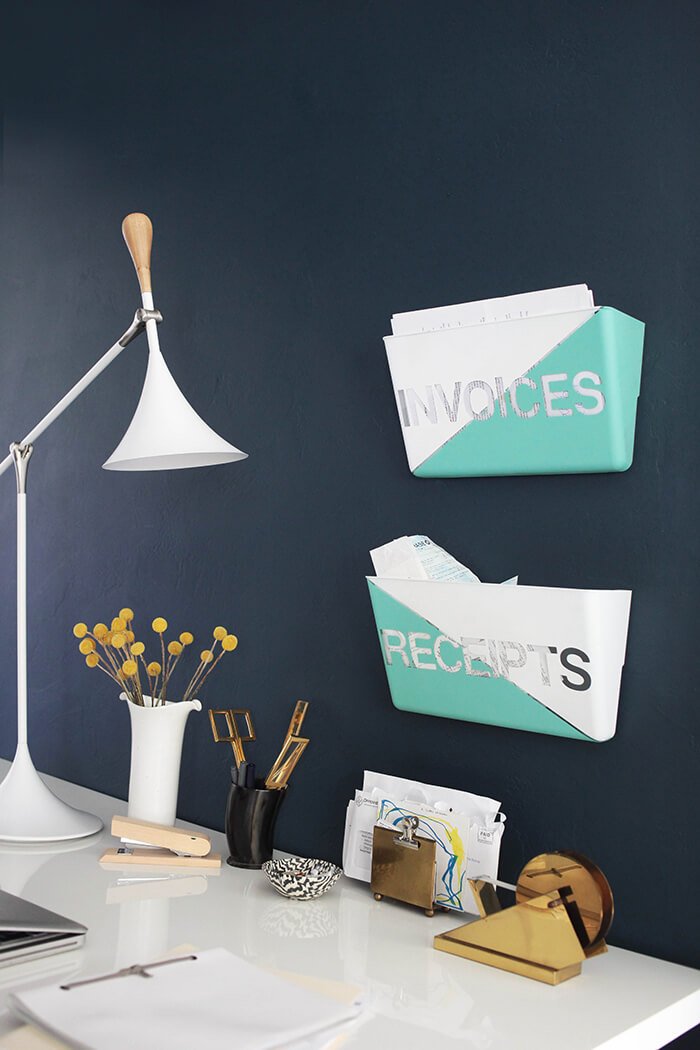 Wire Baskets And Folders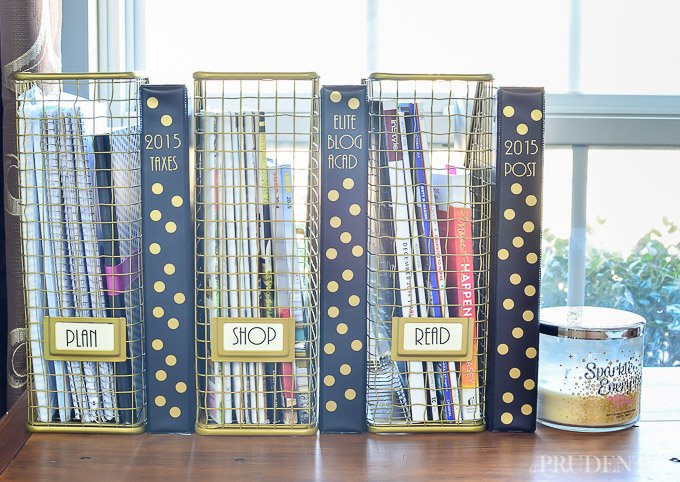 Pegboard Organization
When you have a pegboard above your desk you will have enough space to hang everything and keep all of your things organized and your desk clean.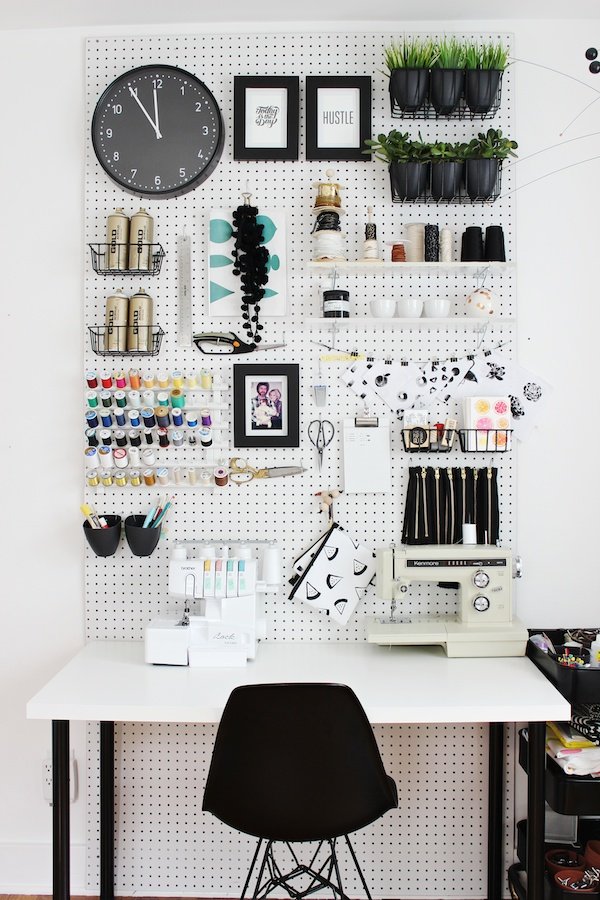 Desk-Side Cart
The desk-side cart is amazing for all of those who need extra desk space or don't have enough space. Would you like to get one?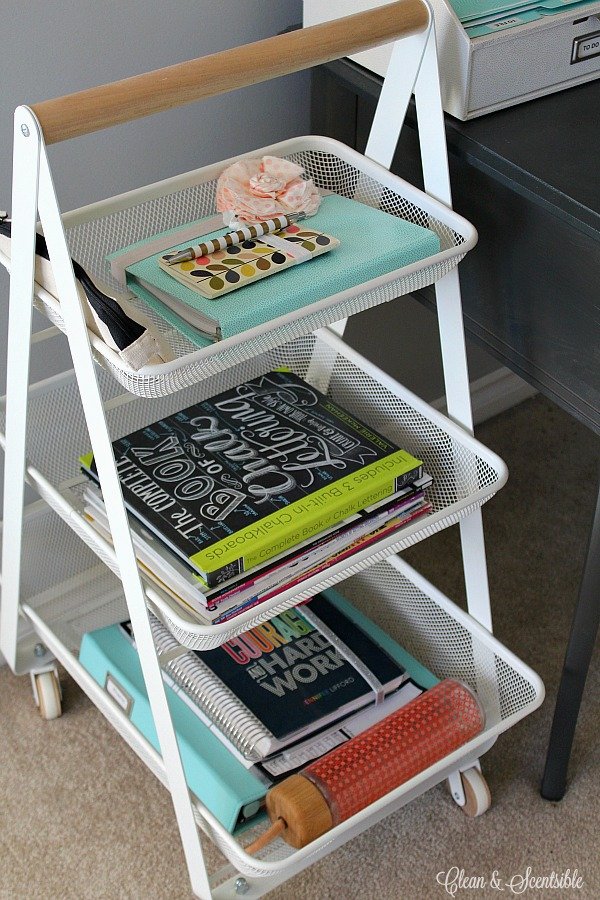 Wooden Crates Organizers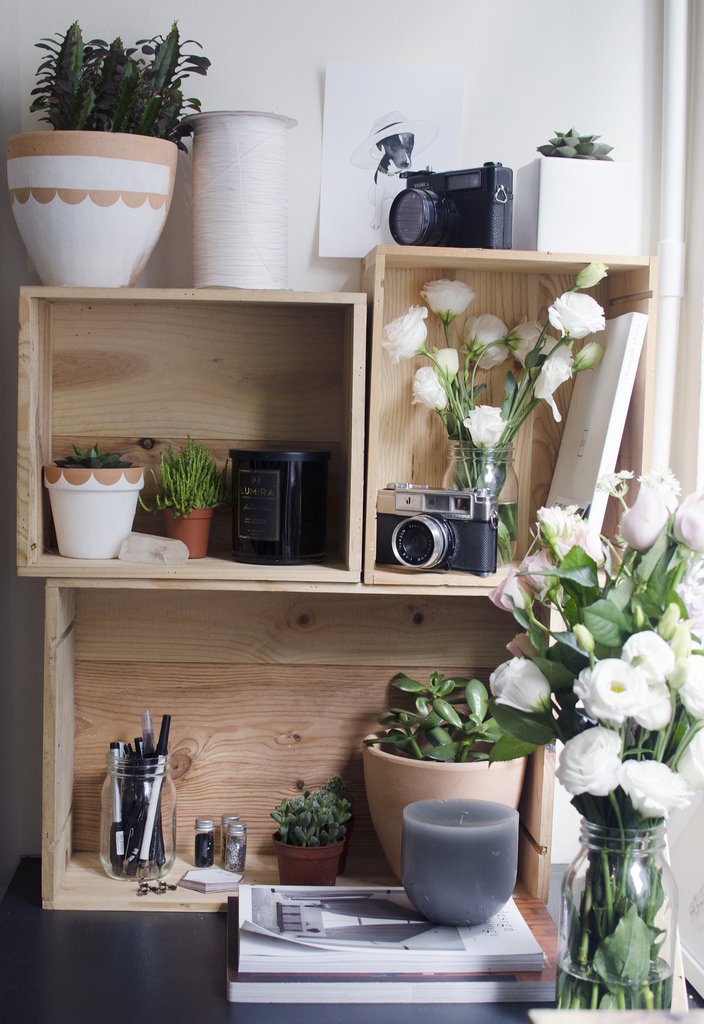 PinBboard Desk Organizer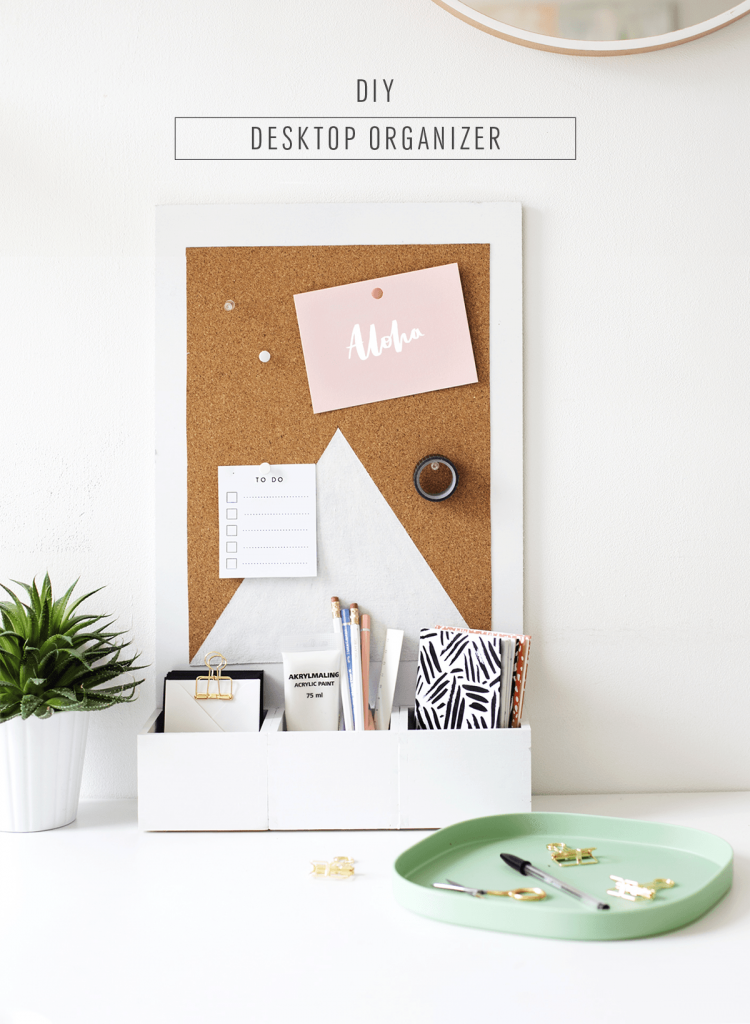 Don't you think that these organization ideas will save your lives and your sanity?