New Mexico is a great vacation spot that you should move up on your list. Here are a few of the best spots that you must visit on your vacation to New Mexico.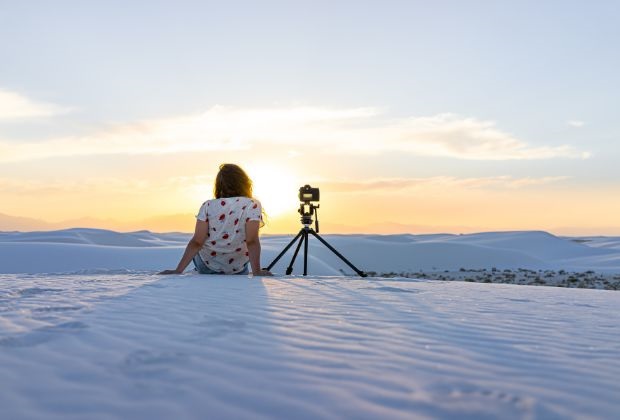 Out of all the 50 states in the United States, some are better than others for visiting on vacation. For many people, states such as Hawaii and Florida have much more appeal than ones such as Iowa or Oklahoma. One state that sits in the middle—often neglected but brimming with possibilities—is New Mexico. It's a great state full of interesting sights and sounds you must experience firsthand. The key to enjoying all the great spots for this state is to first learn more about the best places to go in New Mexico. Read on to learn about the spots that you must visit on your vacation to New Mexico here.
Gila Cliff Dwellings
A feature of New Mexico you won't find anywhere else in the country is Gila Cliff Dwellings National Monument. Not only does this National Monument have a breathtaking view, but this location is also rich in history. The Puebloans of the 13th century built these dwellings, carving over 42 rooms within six caves. The monument is a popular tourist spot within Gila National Forest, with multiple hot springs around the visitors' center.
This spot should be on your list, but you should also remember the important tips for safe travel when visiting. Stay vigilant and look after your belongings so that you don't become a victim of theft or make a careless mistake. In areas such as these caves, you must pay attention to where you're walking, but you should also keep a close eye on your things and other visitors.
White Sands National Park
Another incredible piece of nature you have to see when you're in New Mexico is White Sands National Park. Crafted by the wind over millions of years, these sands are white because of gypsum crystals that have blown over from the mineral-rich Lake Lucero in the western part of the park. There are parking areas for you to stop and explore, and there's also the 16-mile-long Dunes Drive throughout the park to give you a glimpse of the eight billion tons of gypsum crystals covering the sand.
Albuquerque
Albuquerque is one of the state's most populous cities and also one of the oldest, dating from 1706. It's a great city for art and history, and it's relatively close to the Sandia Mountains, so when you come to Albuquerque, the fun never stops. You can visit the International Balloon Fiesta in October, and if you come at any other time of the year, you can visit the filming locations of the popular show Breaking Bad. Within the city, you'll also find a variety of ghost tours, craft breweries, and even hot air balloon rides that you can book for sunset or sunrise. The city has a lot to offer every visitor—you just have to know where to look!
Check out these must-visit spots on your vacation to New Mexico, and you're in for an unforgettable trip. However, some roadblocks can get in the way. If you have a disability, don't forget to look up qualifying conditions for a New Mexico disabled parking placard so that you can park in the spots you need to. Anything less can spoil the vacation and leave you unhappy and hurting.