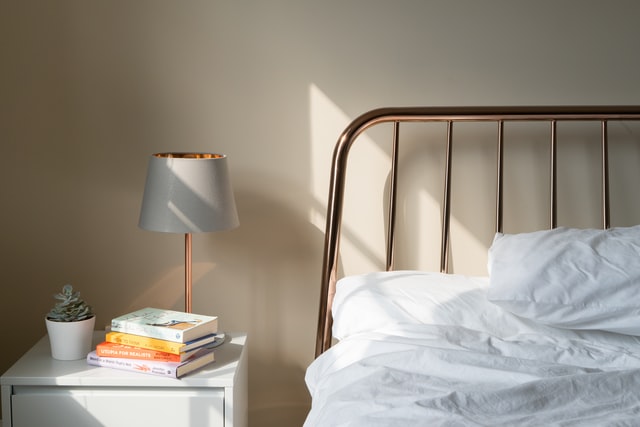 A living space, like a bedroom, needs good lighting to enhance the atmosphere. Although it is mostly used to get a rest, the bedroom is used for other activities like doing make-up or reading books, all of which require specific lighting. Good lighting can match the color of the wall and complement the existing wall décor. Therefore, getting the right bedroom light is crucial. If you're not sure where to begin, here's a compilation of 9 types of lighting for your bedroom.
Pendant Lights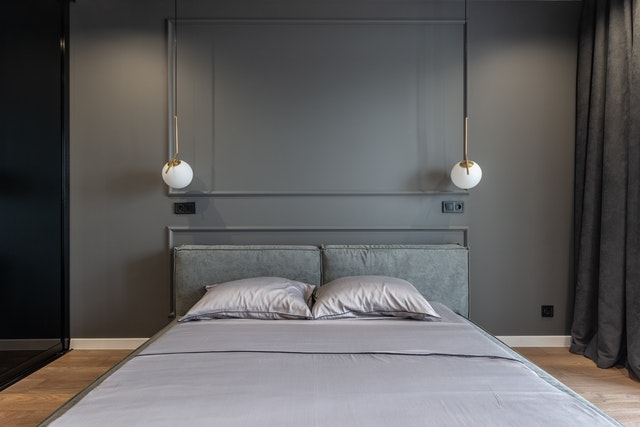 Pendant lighting is your choice if you want a beautiful and contemporary bedroom since it is trendy and stylish. It allows you to display your sense of décor. This form of light adds drama to your space and can entirely change the mood or atmosphere. It works best in places with high ceilings. Rather than hanging over the corridors, pendants look best above the bed or other furniture in the bedroom.
Ceiling Fan with Lights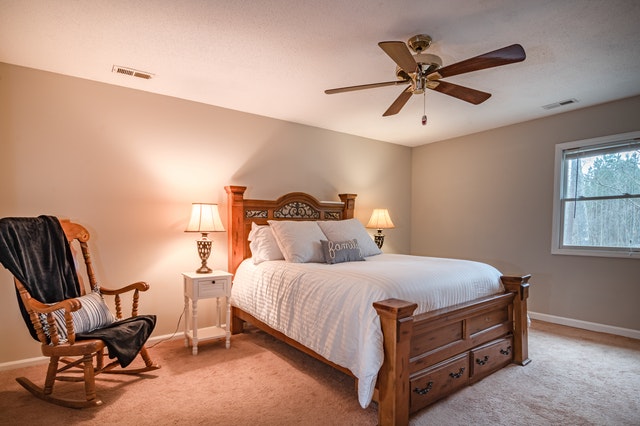 Ceiling fan with lights are another popular alternative in places where sunny and warm weather lasts all year. What makes it appealing is the fact that it regulates temperature while also providing strong overhead lighting. Moreover, selecting a ceiling fan that complements your room's color scheme is less difficult. If you can't find one, you can paint the blades to create a unique look.
String lights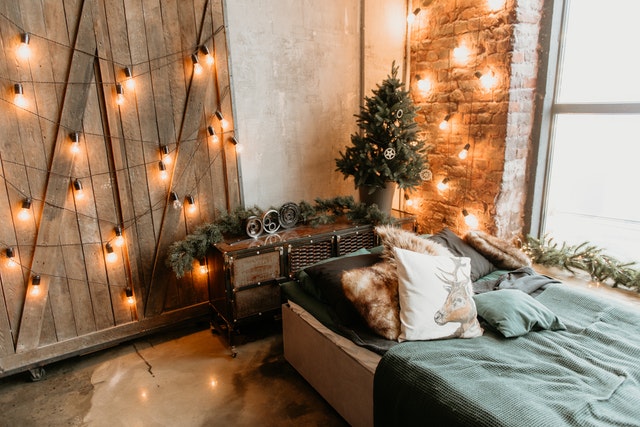 Also known as a 'fairy light', string lights are lighting that creatively adds a pattern while lighting up your room. String lights can be utilized to create a warming atmosphere by extending their rope in various ways. It can be pinned to the back of a rail, to frame of your bed or to your wall. When used correctly and in neutral colors, they can be a great way to brighten up your bedroom.
Wall Sconces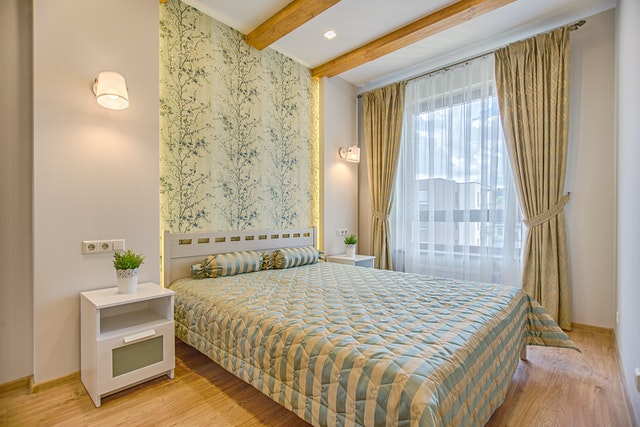 If you run out of space for a floor or table light, wall sconces are a wonderful option for you. It serves a dual purpose by providing additional space while also adding a sense of elegance to your bedroom. The usage of sconces also creates an inviting setting in the room. If the sconce has an adjustable arm, you'll have an advantage when reading or doing other activities.
Downlights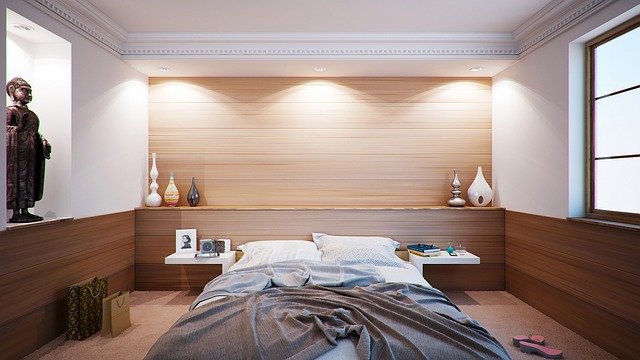 The most prevalent source of bedroom lighting is downlights, often known as recessed lights. Downlights sit directly against the ceiling, creating a dramatic impact that is both warm and inviting. It provides sufficient illumination to your space without throwing harsh shadows, which some people find unappealing. This lighting works well with any ceiling height, providing the impression that a low ceiling is higher than it is.
Floor Lamps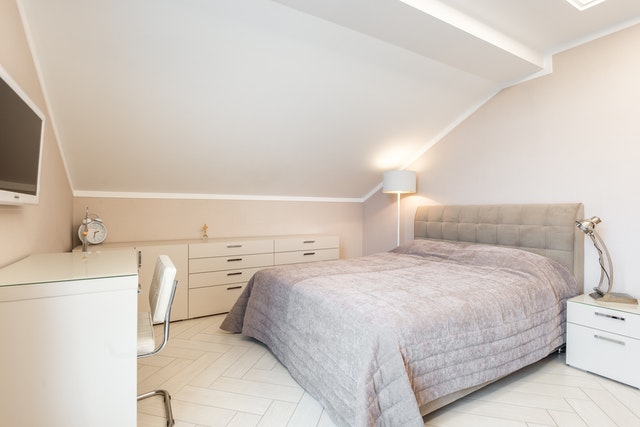 If you have extra space in your bedroom, floor lamps are the way to go. It stands three to six feet tall and comes in a variety of styles, giving you greater freedom to choose one that complements the rest of your room's decor. You can also change the mood of your room for a far lower cost by simply replacing the bulb and selecting a hue that complements the space. Additionally, you can change the shade on the floor lamp but that can cost more due to the bigger size of shades. Choose a color that is timeless, and you'll be good to go.
Table Lamps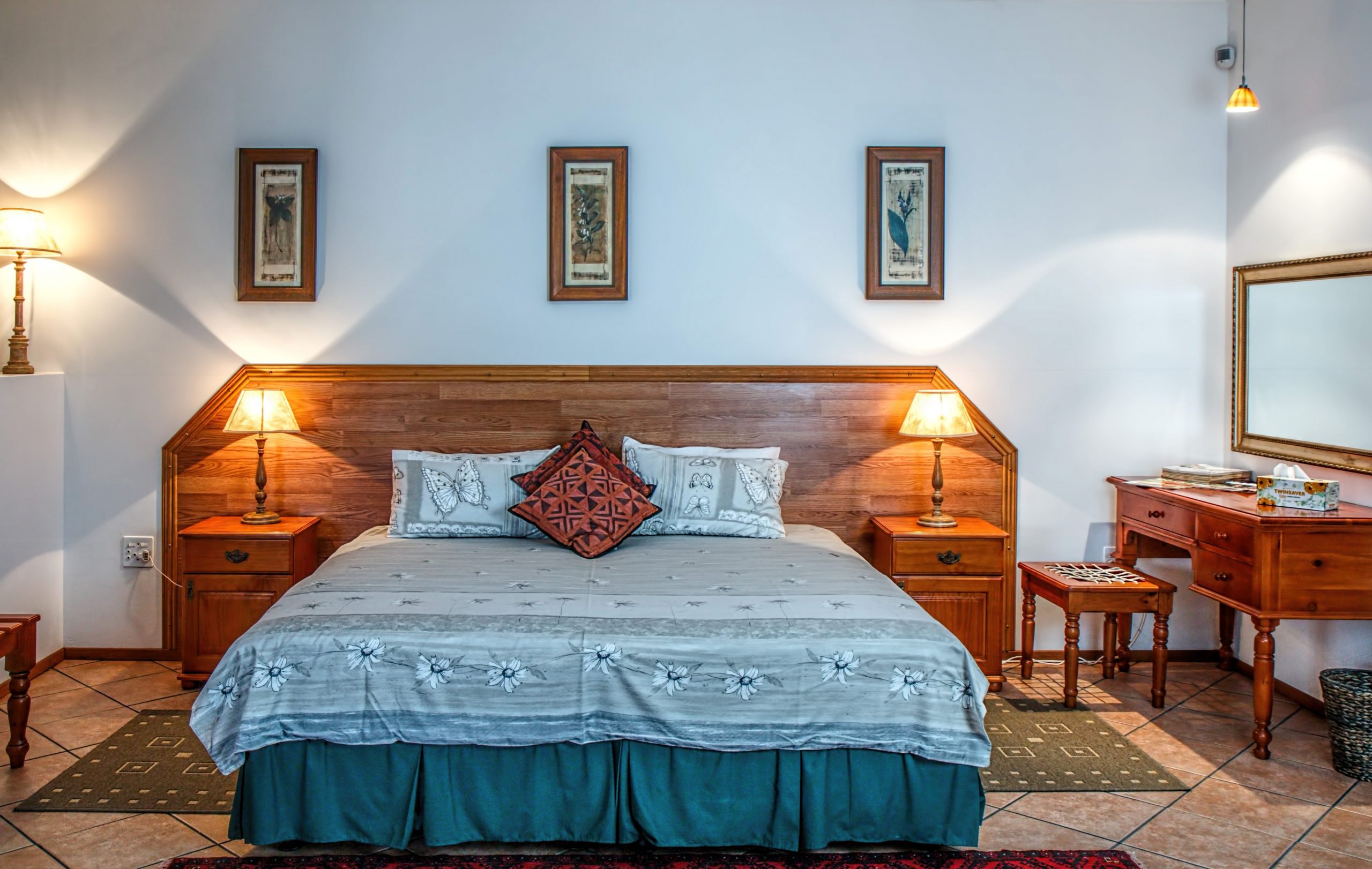 Known as one of the classic lighting sources, table lamps typically come in smaller sizes that fit on your bedside table. Many people like having a table lamp because it is more convenient to reach before and after carrying out their activities. Moreover, it is a terrific way to update your area because the shade can be changed into several fashionable colors, adding a dramatic punch of décor to your bedroom.
Chandelier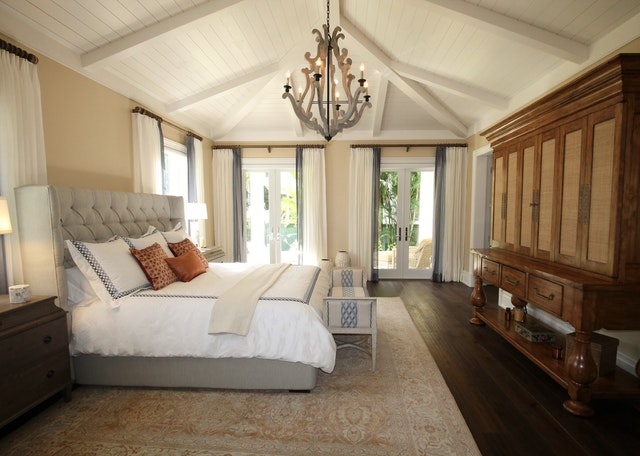 It is undeniable that chandeliers give off beauty, drama, and elegance to a place because of their obvious design. Although there are many types of chandeliers to pick from, a smaller fixture is a fantastic choice for bedrooms. It's also worth noting that if you don't like how it looks, you can change it later because the installation is a lot less difficult than you imagine. You will get a sophisticated style of bedroom when chandeliers are used as the finishing touch.
Track Lighting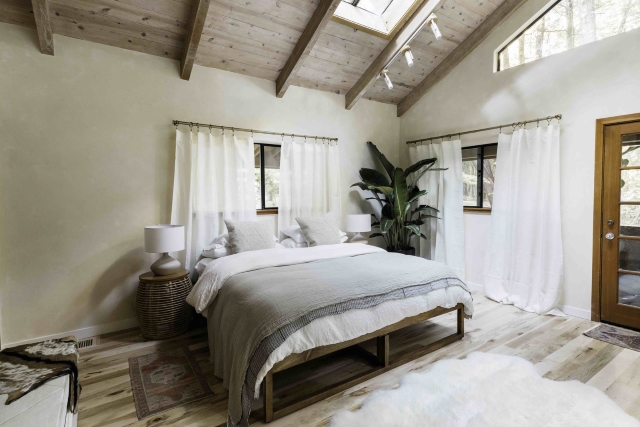 Source: dwell.com
Though it's often used in the living room or kitchen, track lighting is a great addition to the bedroom. It's a fashionable yet practical means of distributing light from various sources across a large area. When utilized to showcase artwork or other wall decorations, track lighting creates a dramatic effect. Other than that, it's particularly useful when employing flexible track lighting because it allows you to divert the light as needed.