Do you have a free weekend? Why not be creative? You will be reborn with a few "do it yourself" tricks. Involve friends and family and have a small workshop. Many times i have told you that I'm so impressed of the creativity of some people. Always when i see some creative idea or unique and amazing project i want to share with whole world and to let everyone know that there is a lot of creativity around us. If you are staying at home this weekend and want to engage in creative work, here is a wonderful way that will provide you with positive energy at home. For today we have prepared one amazing idea from one creative man- DIY wooden table from knotted slabs.
We present you easy do-it-yourself project that will beautify the space in which you live. At the same time, we are not talking about installing new tiles or renovating a bathroom that requires a lot of money. There are much easier projects that are fun with all the work! Invite family members to join you and hire them, be creative together because any idea is welcome. Apart from the fact that it will be interesting for you to decorate the home together, you will spend time together that will be remembered. DIY projects are fun, creative and can be made by the whole family. You can beautify your home and spend quality time with your family in easy, simple and cheap ways.
Some ideas will enrich your yard, and some will beautify the interior. The most important thing is to set aside time, go shopping together and set aside one day to enjoy with all family members. Choose a day when you have less obligations and when you will not rush anywhere.
DIY Wooden Table
Washington-based woodworker Greg Klassen is one of those talented and creative people that makes me happy.. Taking his inspiration from the Pacific Northwest, Mr. Klassen creates one-of-a-kind furniture pieces that both awe and inspire people from all around the globe. This creative men has been featured in several reputable magazines from all around the world. Take a look below and see the beautiful DIY wooden table that he has created from knotted slabs. Enjoy!
River Divided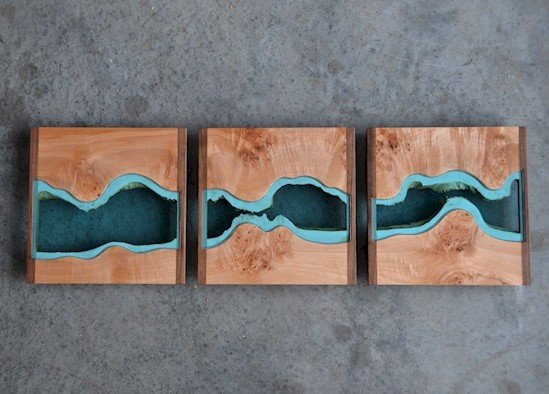 source
The Workshop
A simple coffee table takes anywhere from 50 to 100 work hours. I think it's safe to say that Mr. Klassen spends a lot of time out here.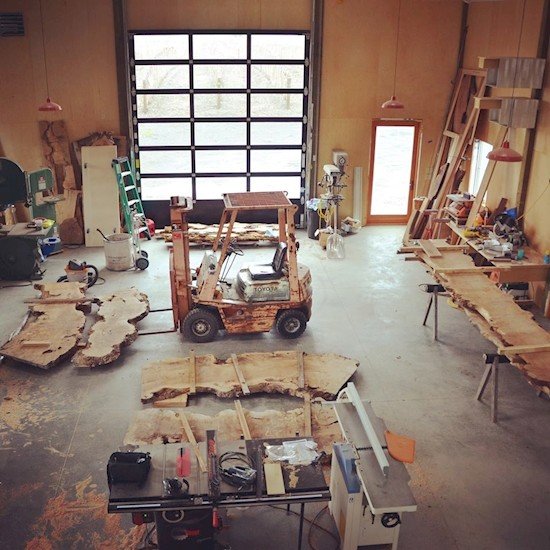 source
Picking The Right Wood
Mr Klassen hand-picks each piece of wood from fallen trees near his workshop; only about 20% of the wood he sees makes the final cut.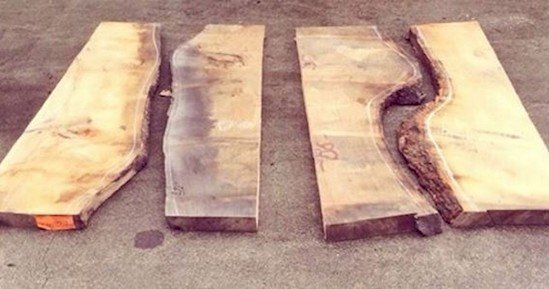 source
You Gotta Love What You Do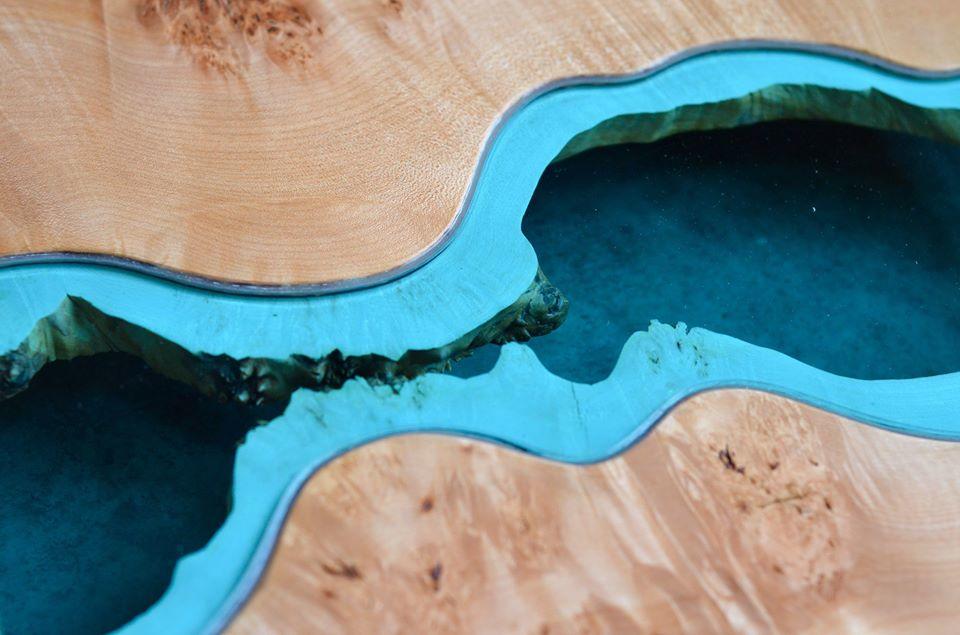 Global Success
This beauty of a table was purchased from someone in Fukuoka, Japan! Mr. Klassen's pieces are being ordered by people from all over the globe. What an accomplishment!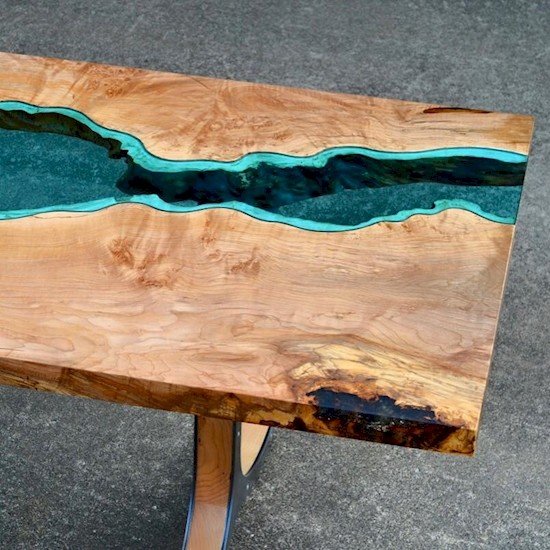 source
Confluence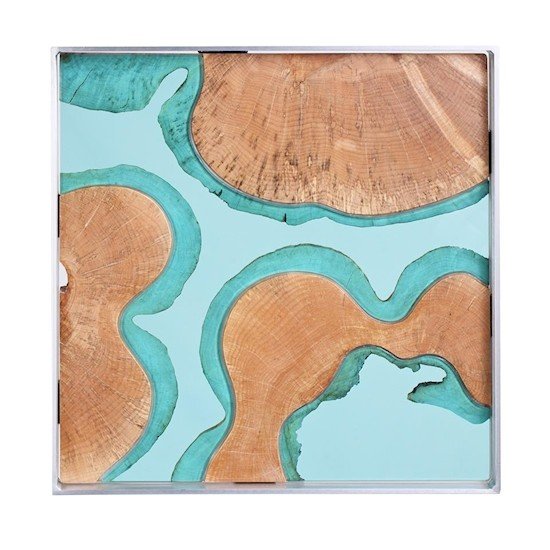 source
Grayscale River Table
A subtle departure from his typical work, Mr. Klassen chose a smoke-gray glass for this piece instead of the blue glass he typically uses. It's a great look for the super-modern home.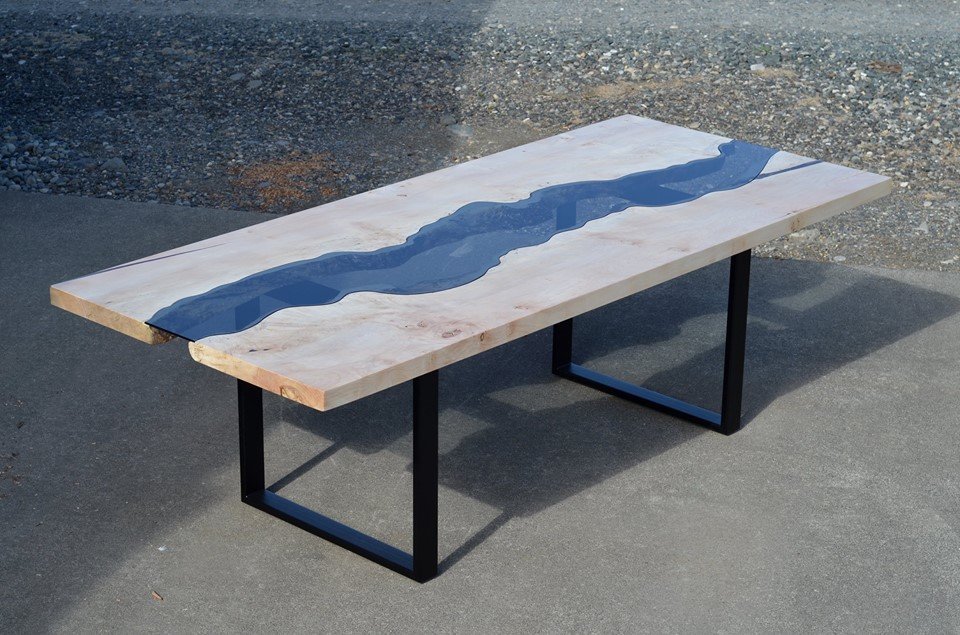 Cedar Lake Table
Made from a hollowed cedar trunk, this table has great textures and natural colors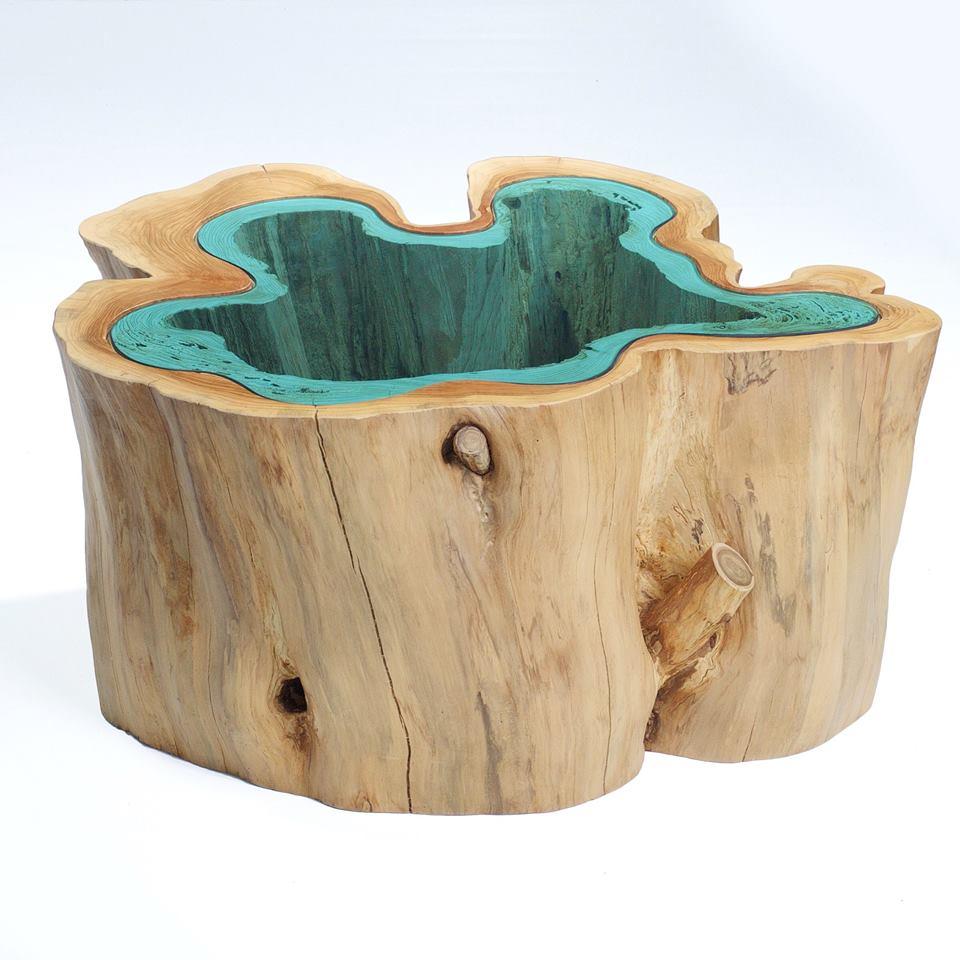 Using Imperfections
Mr. Klassen plays off the wood's imperfections rather than hiding them. This is what gives his pieces such great character.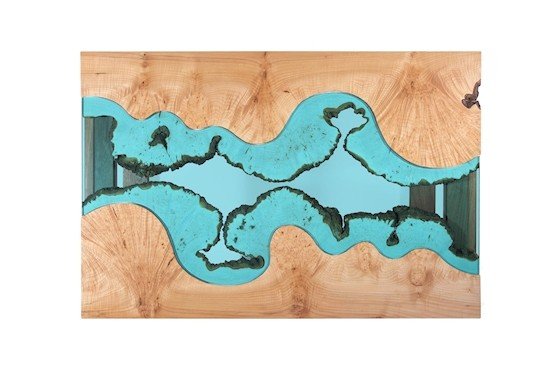 source
Before And After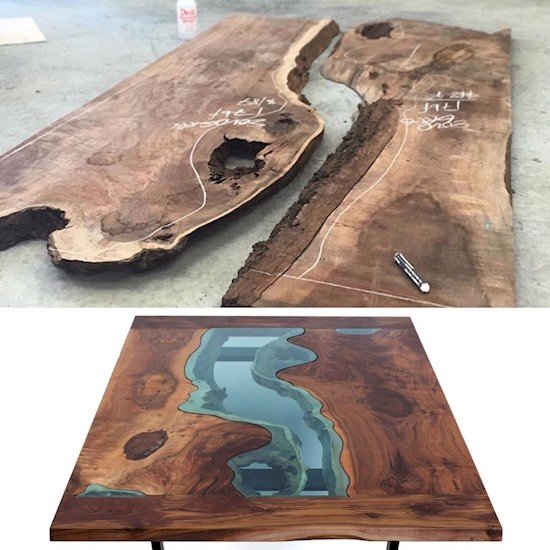 source
Live Edge
eaving the natural live edge on this piece definitely makes this table unique and one-of-a-kind.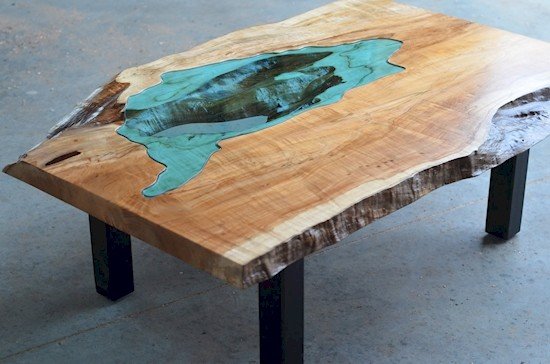 source
Breathtaking Beauty
This image is breathtaking. I love how the shadows from the wood creates a canyon-looking effect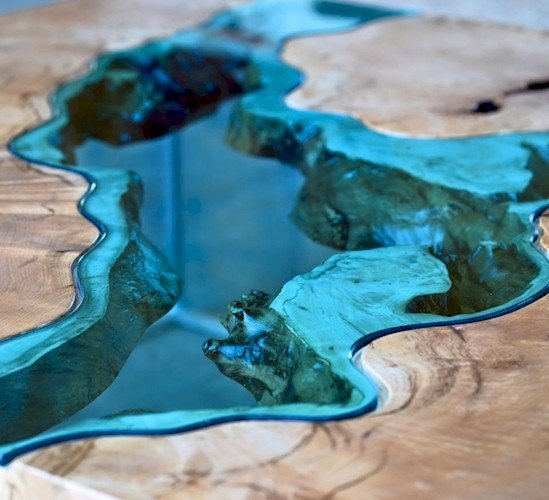 source
Elliptical Shape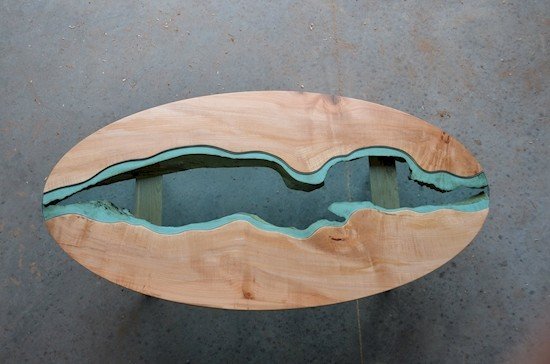 source