Think about a vacation and most places that will come to your mind will be the usual exotic options popular among westerners such as Australia, Europe, Caribbean, and African countries. While there is no doubt that all those destinations are truly beautiful in every sense, there is a lot more in the world that western travelers need to explore. Asia, the largest continent on earth has some of the most enthralling destinations that are worth your time and money. Unfortunately, since most of the continent is dominated by lesser developed countries, many western especially luxury tourists let those destination pass as backpacker spots.
Contrary to what most luxury travelers think, Asia is home to some of the most exotic beaches, gorgeous highlands, rich history and culture, and enthralling forests along with some of the world-class cities that are worth a visit. Here are some of the top Asian destinations that should be on your list when you plan your next vacation.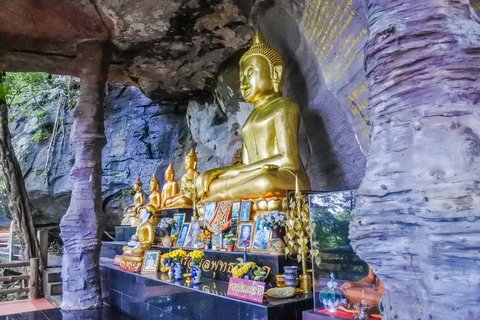 Phuket, Thailand
Whether you are looking for a short getaway or an extended vacation, Phuket is one place that has something for everyone in the store. While it is already famous among backpackers on a budget as an economical beach destination, many luxury travelers undermine it as a place worth a visit. You will find world-class beach resorts managed by international chains such as J. W. Marriott and Hyatt to ensure that you enjoy a comfortable stay. If you are someone who likes to explore history and culture, you can book yourself Phuket sightseeing tours and explore some of the most beautiful ancient Buddhists temples and rich Thai history. Party lovers can enjoy bars and clubs at the Patong Beach and if you want a truly exotic beachy feel, you can head to the gorgeous Koh Phi Phi.
Singapore
Singapore is primarily an urban metropolis, but it is nothing like what you will find elsewhere n the world. The world-class feeling will hit you as soon as you will land at the highly impressionable Changi Airport, which has consistently held the top slot for the world's best airport over the past few years. As you exit the airport and drive into the city, where skyscrapers are erected amidst beautifully landscaped gardens, you will understand why this city is rightly called "the city in a garden." Despite being equipped with a world-class infrastructure and a high standard of living, Singapore has managed to remain one of the cleanest and nature-friendly destinations in the world. Singapore has some of the most exciting attractions to enjoy such as the Universal Studios, Sentosa Islands, Gardens by the Bay and a lot more.
Maldives
If you love exotic white beaches and want to unwind yourself at water villa on a private island, Maldives is your place to be. Whether you are a fan of driving around beautiful reefs or just wish to enjoy the enthralling marine life underneath the crystal blue waters from the deck, Maldives has it all for you.