Paella is a typical dish of Spanish gastronomy. Each region has its particular secret that makes it different trying to be the best among all paellas. Undoubtedly there are thousands of mestres paellers  -paella masters- in Spain who care for their recipes and look for the excellence and precision of this dish. Therefore, it is nearly impossible to find two identical paellas in the world.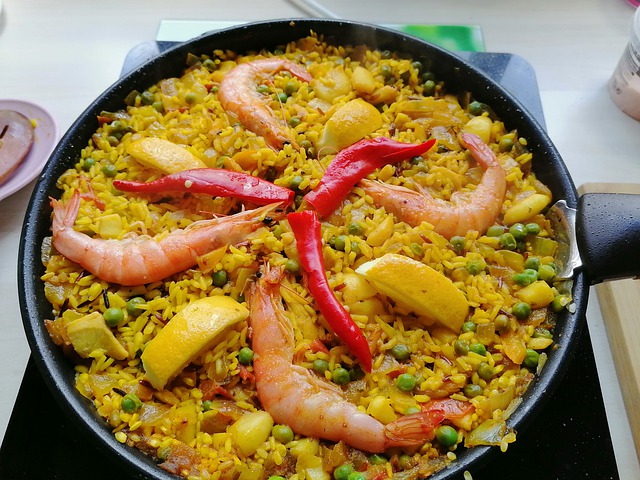 Basically, paella has a common component: rice. It is usually seasoned with different ingredients, according to the taste of each paella master, as well as certain distinctions in its cooking and preparation.  If you want further information about the interesting world of the paella masters, you can check in mahatmarice.com/recipes/authentic-spanish-paella-seafood/, in which you will also find the best recipes for this Spanish dish.
How to prepare your Spanish Paella
Paella is such a delicious dish that it has as many recipes as there are mestres paellers.  It can be made of beef, chicken, vegetables or seafood, it is equally exquisite and everyone likes it. That is why all the masters of paella have their secrets and tricks for its cooking.
If you want to develop your cooking skills, prepare a Spanish paella for four, loaded with a variety of seafood, traditional spices like saffron and sweet paprika, and Mahatma® Parboiled Paella Rice. Don't forget that the most important ingredient is the rice! You need to use a paellera (sp. paella pan), although, if you don't have any, you may use a large 12 inch skillet.
Besides, you will use 2 cups of rice and 7 cups (about 1.5 liters, ⅓ of a gallon) of broth. Now that you know the basic proportions, you can adjust the amounts, whether you want more or less rice and control the cooking time to get the rice just the way you like it
Tastes and aromas of a typical Spanish stir-fry include red pepper, tomato, garlic and olive oil. This dish can contain a mix of everything from meaty monk fish and calamari rings to succulent mussels and prawns.
Types of Paellas
Although many people prefer traditional paella, there are light and healthy recipes that do not lose the essence of the paella or its ingredients. Here are some of the most important styles:
It is considered the most authentic version. It was prepared for the first time in Valencia, Spain. It uses bomba rice or Short Grain Valencia Rice, beans, tomatoes, artichoke, peas and rabbit, duck or chicken meat.
Many paellas include chicken nowadays. Other ones can contain either chicken or seafood and are considered to be paella mixta, or mixed paella. The combination of spices, vegetables, chicken and rice derives from traditional chicken and rice recipes quite popular in Spain and throughout Latin America.
You can replace any ingredient that you don't like from the recipe, especially if you prefer a meatless option. Keep the saffron, garlic and vegetable components to preserve the Spanish flavors. Include your favorite greens instead of meat.
Whereas a seafood paella might be difficult at first, you could start with a small simple shrimp paella and work your way up to adding in other ingredients. For better results, try making your own seafood broth using whole shrimp shells.
It is definitely the most popular Spanish paella sought after nowadays in the whole world. It is one of the most traditional dishes including a wide variety of seafood, such as fish, shrimp, squid, mussels, and clams.
In conclusion, the key to a good paella is choosing the right rice, and preparing a good stir-fry with the rest of the well-harmonized ingredients.  Saffron and virgin olive oil are important in just the right measure. And above all, your dedication, patience and love for cooking will be reflected in the final result of the dish.