Travelling is considered one of the best ways to explore yourself and discover the beauty of the world. With traveling. One creates memories that remain forever in our minds as well as in the captured photographs. Travelling is one of the best opportunities to show your skill in travel photography.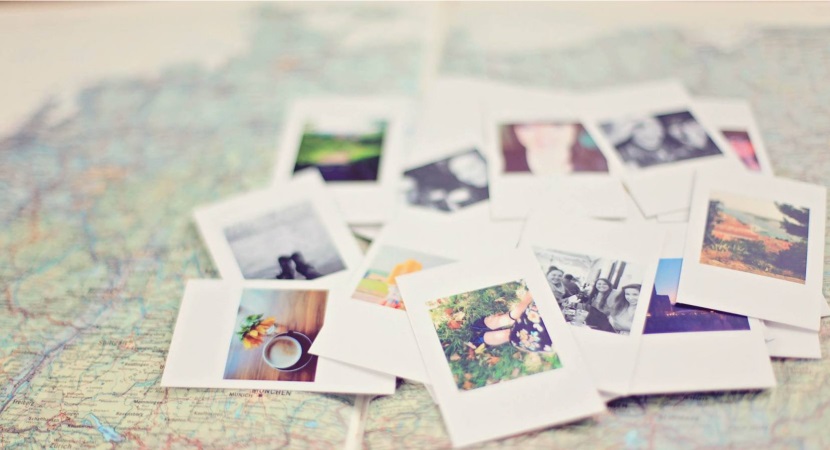 The problem arises when those boatloads of vacation photos that you snapped end up going nowhere other than maybe scattered on Facebook, Instagram, or taking up space in your smartphones or your personal cameras. In this busy world, it is rare enough to get time to go back to those pictures and recall the memories one by one. Everyone wishes to find one or the other way by which these photos always remain alive.
If it is familiar to you, then you are in the right place. Here are ten smart ways to actually make use of your travel photos that can help you get started.
1.   Get the Prints on photo albums or scrapbooks.
The beauty of Some of the photos is visible only when they're physically printed in a book form. Give a try and Consider putting them together on your top vacation photos and getting them printed on the photo book or a scrapbook or anything where you wish you can physically display it.
You can sync your Instagram and Facebook pics into a book design by printing them. These could be handy to carry and at the same time can store your all beautiful memory in one. If you are DIY-inclined, go for batch photo prints. You can individually stick them in an album or scrapbooks.
2.   Go for a map shaped photo frame.
If you wish to try something new and different, you may go for a map-shaped photo frame. It is simple and beautiful too. All you need is to purchase a large map, stick it onto a board, and cut special photographs.
Make sure that they are the exact same shape as the states. The result is a personalized map/photo display mashup that advocates documenting all the different places you've been through. Hang all of it on a wall and enjoy and cherish!
3.   Create an online slideshow or a screensaver.
If you want to present your photographs digitally, you can opt for slideshows. You have to upload your favorite pics on an online slideshow, set some beautiful themes and background music, and share or download it.
You can also select the pics and put them on a screensaver slideshow or desktop backgrounds for your laptop or cell phone.
4.   Give your photos a wall art.
It's not possible each time to capture some of your very best travel photos being on vacation. Whether it's a great family photo, friend reunion, or a stunning landscape, there's always a photo or two in your albums that are print-worthy. So why not use one as actual prints?!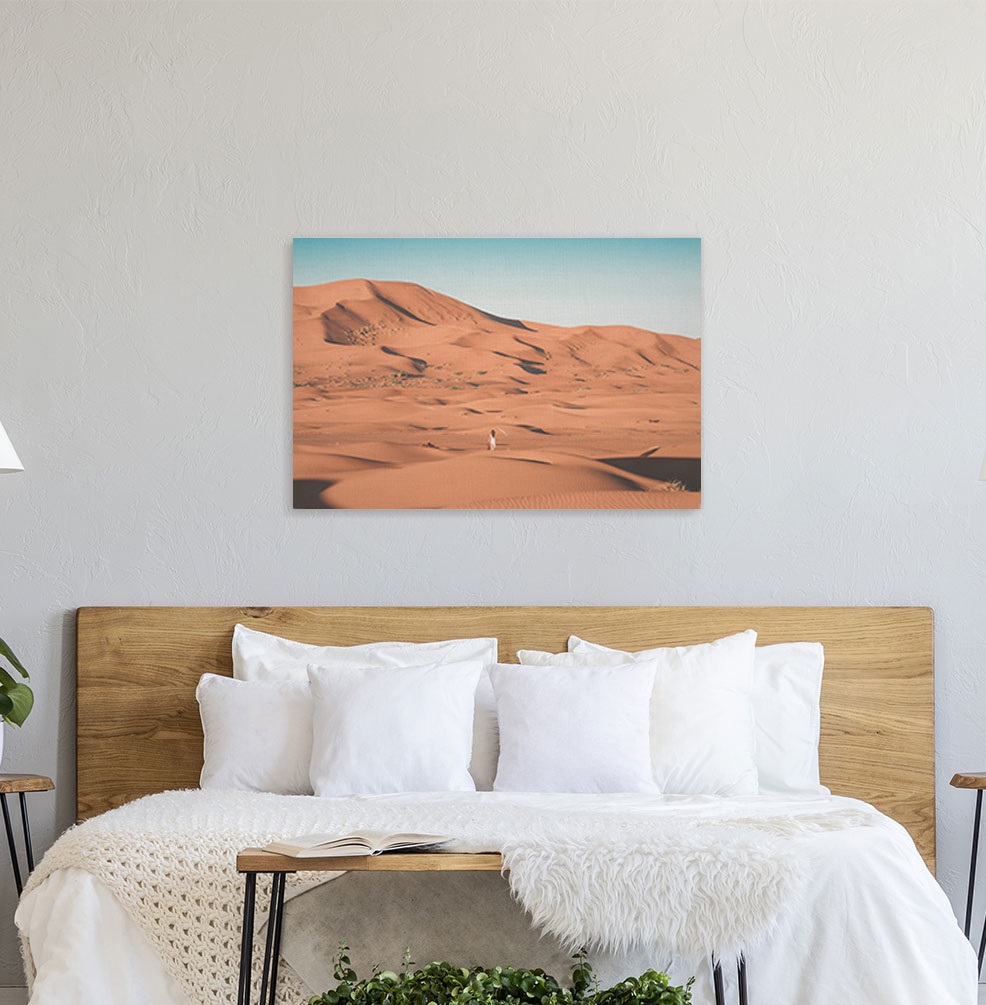 Canvas prints make it easy and affordable for one who dreams of one such live print. They provide free digital proofs for you to approve before they are taken for printing. They provide different color collections and high-quality materials that help to get ready to hang and quality efficient products. You also have print material options, including traditional photo prints, canvas, metal prints, or wood.
5.   Create some custom postage stamps
Postage stamps can give a beautiful touch to your pictures. The postal stamps are real and are licensed by the United States Postal Service. It is very easy to make your own postage stamps.
Pick the picture you like best, go to the stamp-making page on a website, and select the option to create stamps. Just upload a photo, usually as a jpg file in an appropriate size. Once you get satisfied with your custom-stamp preview, proceed to the order page.
You can have your personalized stamps in a variety of sizes and with different costs. Most vendors offer a collection of stock images, which can give you an idea for your stamps. You can opt for your own logos and graphics as per your wish to create postage and envelopes along with postcards — which can come in handy for wedding announcements, family reunions, and other events.
6.   A blog post can work as a good idea.
One of the best ways to recollect your vacation is to make a blog post that, at a time, may provide more context by combining photos with stories and words. You can use multiple online platforms to create free blogs.
WordPress or Adobe spark can be a good option for you to make a blog post without having much prior knowledge easily. You can give words to your pictures and beautifully share your experience with others. It is a quick, easy, and 'free' to use method and lets you show off your writing and photography skills.
7.   Create your own custom greeting cards or thank you cards
It is often that your vacation will fall on some festive occasions or get together when you receive gifts from friends or family. This is the perfect opportunity for one to create unique thank you cards or greetings cards using your own vacation photos. Also, consider creating funny postcards to send to friends and family as a recap of your journey.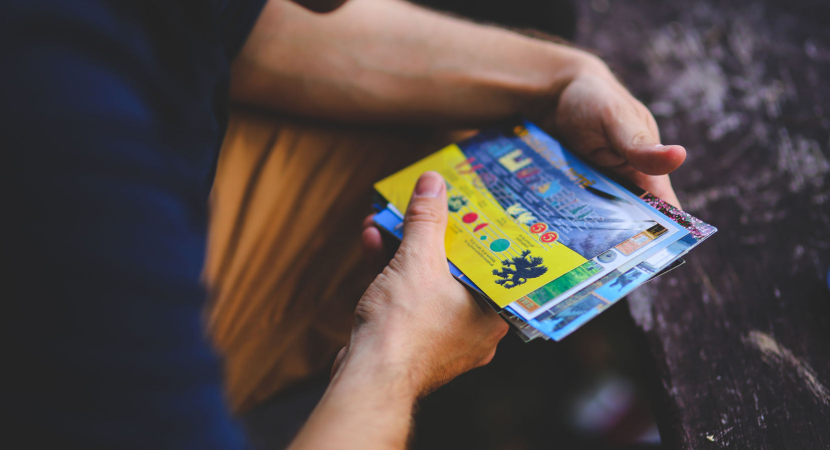 If you're someone who is a professional or aspiring photographer, you can also use these postcards in the form of a business card, handing them to those curious passersby who want to know where they could find more of your work.
8.   Print your photos on cushions, cups, or on anything you wish.
You can give stylish looks to your accessories by customizing them with your favorite photo collection. You can add it to your shoes, bottles, coffee mugs, bags, personal favorite curtains, and many more.
You can add the photos on your clothing too, such as on the pair of leggings, t-shirts, scarfs, etc. You can check any printing platform and the choice of prints you want to see on your stuff. It is easy to use and also budget-friendly.
9.   Place the photos on the wall and decorate it with light.
You can beautifully decorate your photos on the walls of your bedroom or maybe living room by putting some colorful lights. You can also Wrap shells, stones, or other souvenirs in wire to make custom photo holders. Along with this, you can tie your photos to the clipboards and decorate them with some colorful wools.
10. Play with coins and photos
You can turn your coin collection into magnets and display it on the fridge or cupboards. You can also make coin collections of different countries along with the country's picture and put it as a frame.