The boring cleaning process can can be easier if you just try to learn a few of these secrets below. Thankfully to familyhandyman.com we want to share with you some ultra useful and simple cleaning hacks and tips that will make your life easier.
There are some househuod items around you that could help you and you just need to know how to use them on the right way.
Keep your home sparkle on the easiest way. Watch these tips below and enjoy!
Remove Bathroom Soap Scum
To prevent soap scum buildup, stop using real soap and start using a synthetic. Chemically speaking, any soap in a liquid or gel form, and some bar soaps (Zest and Ivory), are actually synthetic soaps and much less likely to leave a tough film in your sink, shower or tub.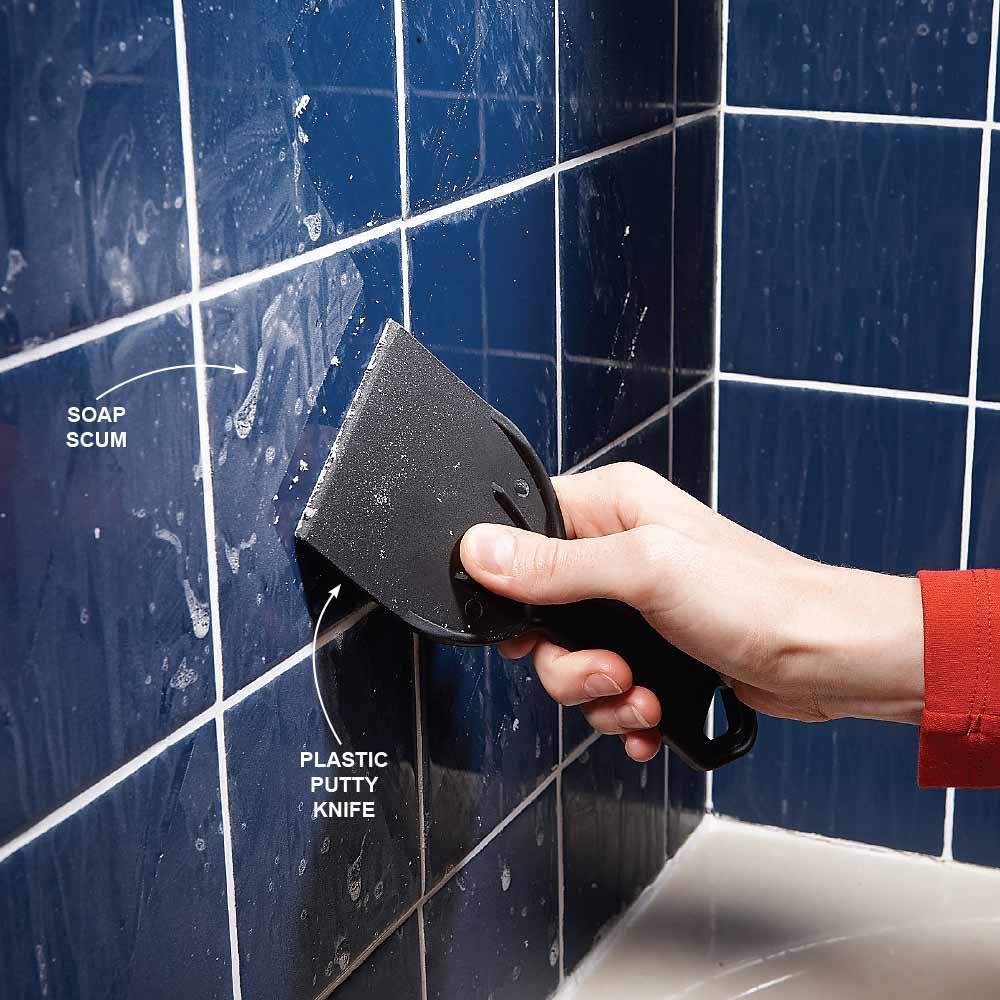 source
Remove Tree Sap from Vinyl Siding
f drippy trees or deck lumber deposit sap on your vinyl siding, don't delay cleanup. The longer you wait, the more stubborn the sap will become. If you attack the fresh sap within a week or so, a common kitchen cleaner such as Formula 409 or Fantastik will likely remove the goo. You can also use a biodegradable product such as Simple Green. If standard cleaners won't dissolve the sap, use a citrus cleaner such as Goo Gone ($5 at home centers).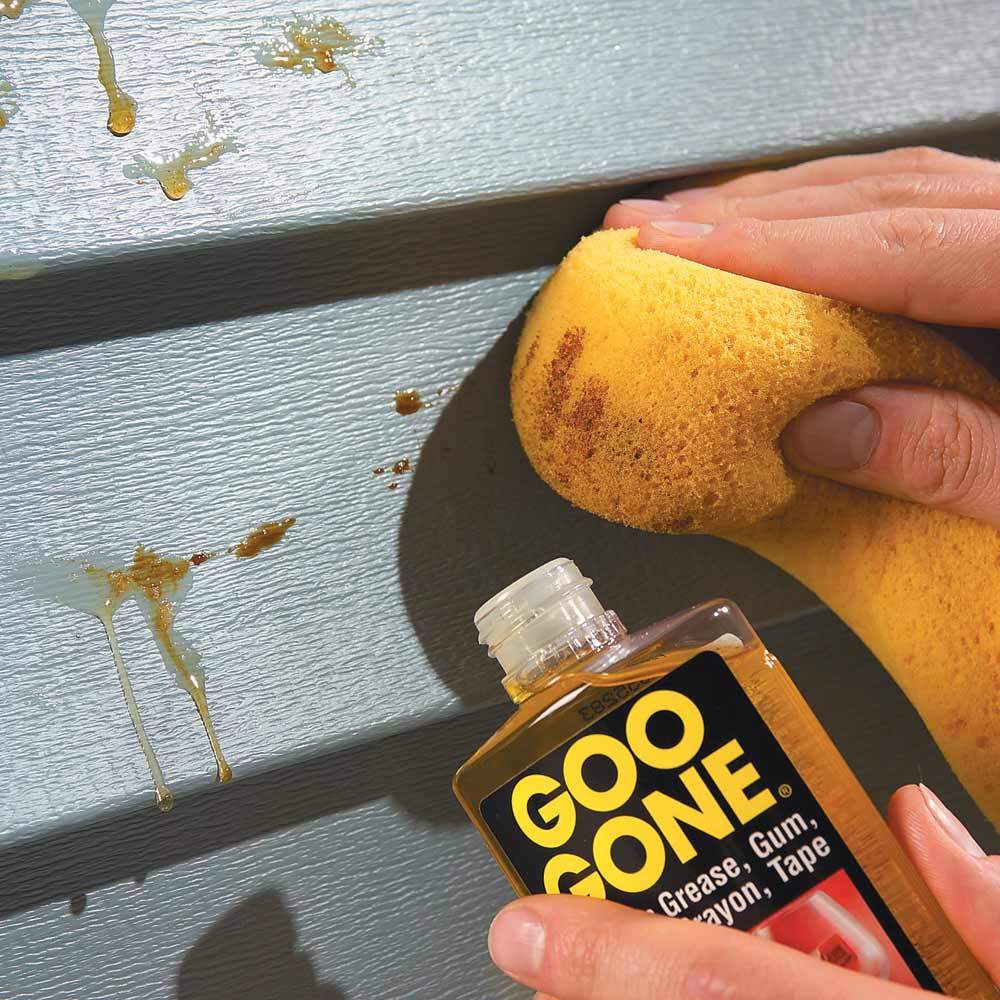 source
Clean Your Bagless Vacuum Filter
People avoid cleaning filters because it's a messy job. The typical method is to tap the filter against the inside of a trash can until most of the dust falls off. But this raises a thick cloud of dust and doesn't get the filter completely clean. Here's a faster, neater, more thorough approach: Take the vacuum out to the garage and clean the pleated filter with a shop vacuum. Some pleated filters have a special coating that you can damage, so be gentle with the shop vacuum nozzle. Clean prefilter screens and post-filters the same way.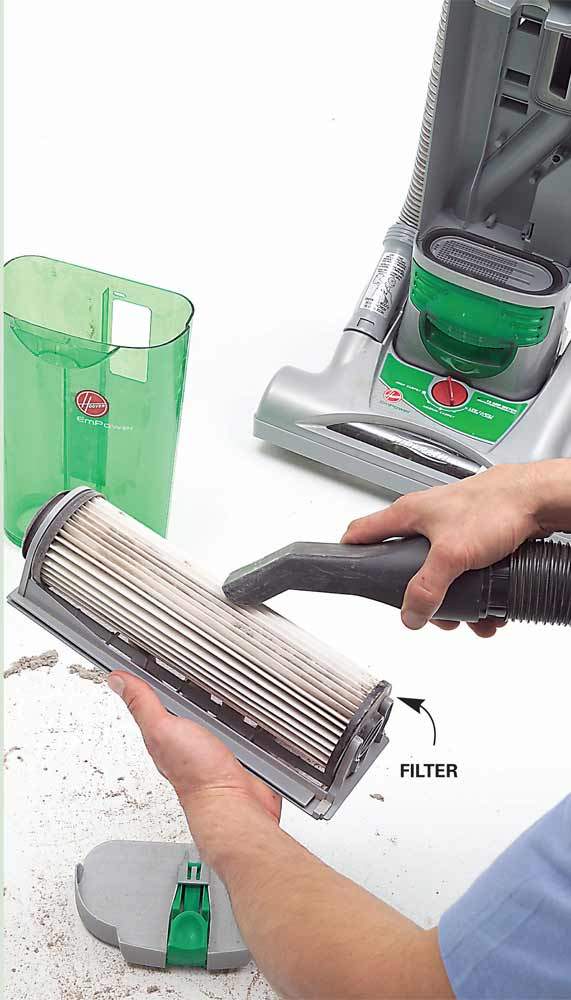 source
Duster for the Vertically Challenged
Unless you play in the NBA, dusting ceiling fans and other high, out-of-reach objects is a real chore. Wrap a dryer sheet around a clean painting roller and secure the ends with rubber bands. Attach an extension handle to the roller and dust away.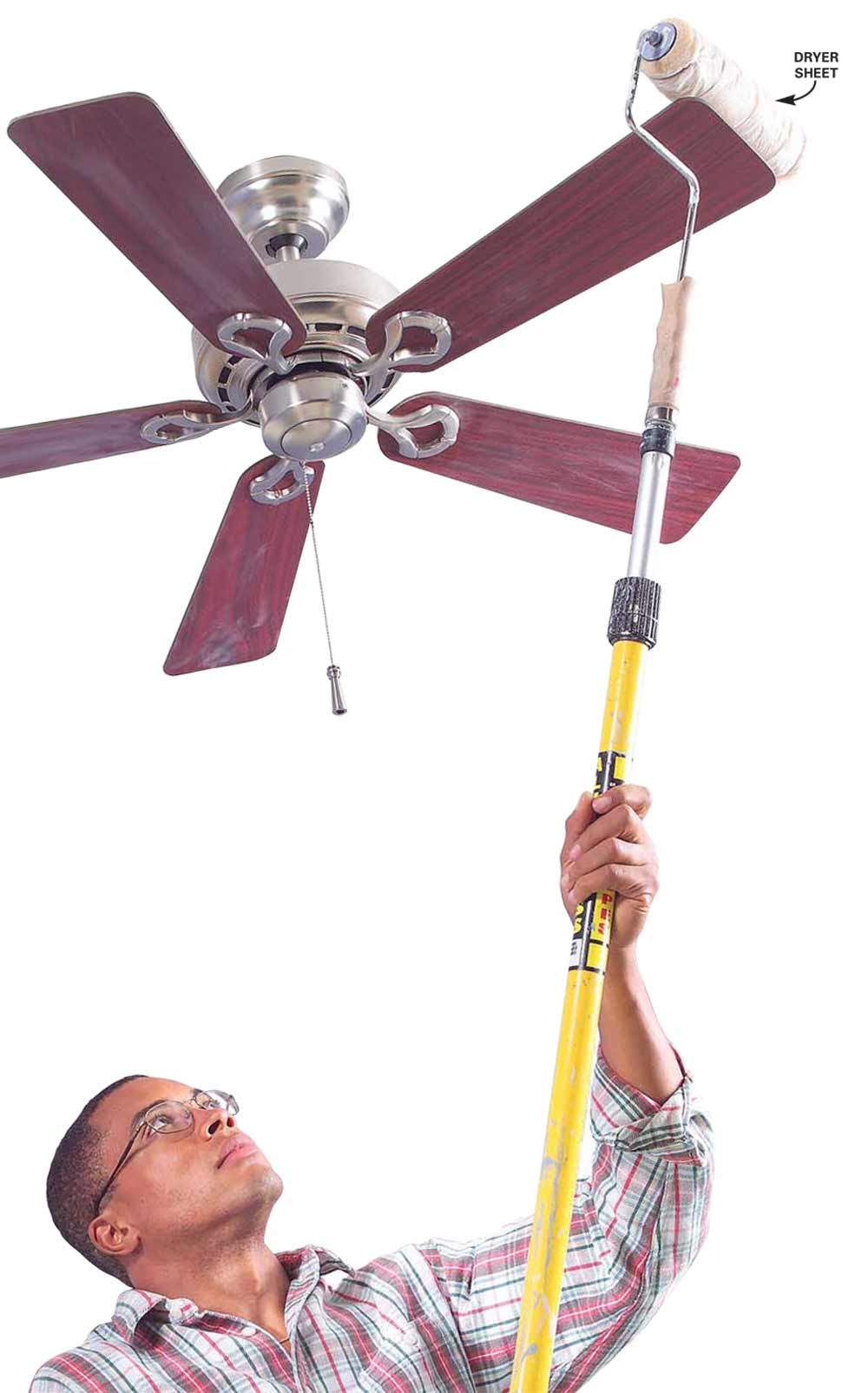 source
Scuff Mark Eraser
Clean off shoe scuff marks from vinyl flooring with a clean, dry tennis ball. A light rub and heel marks are "erased."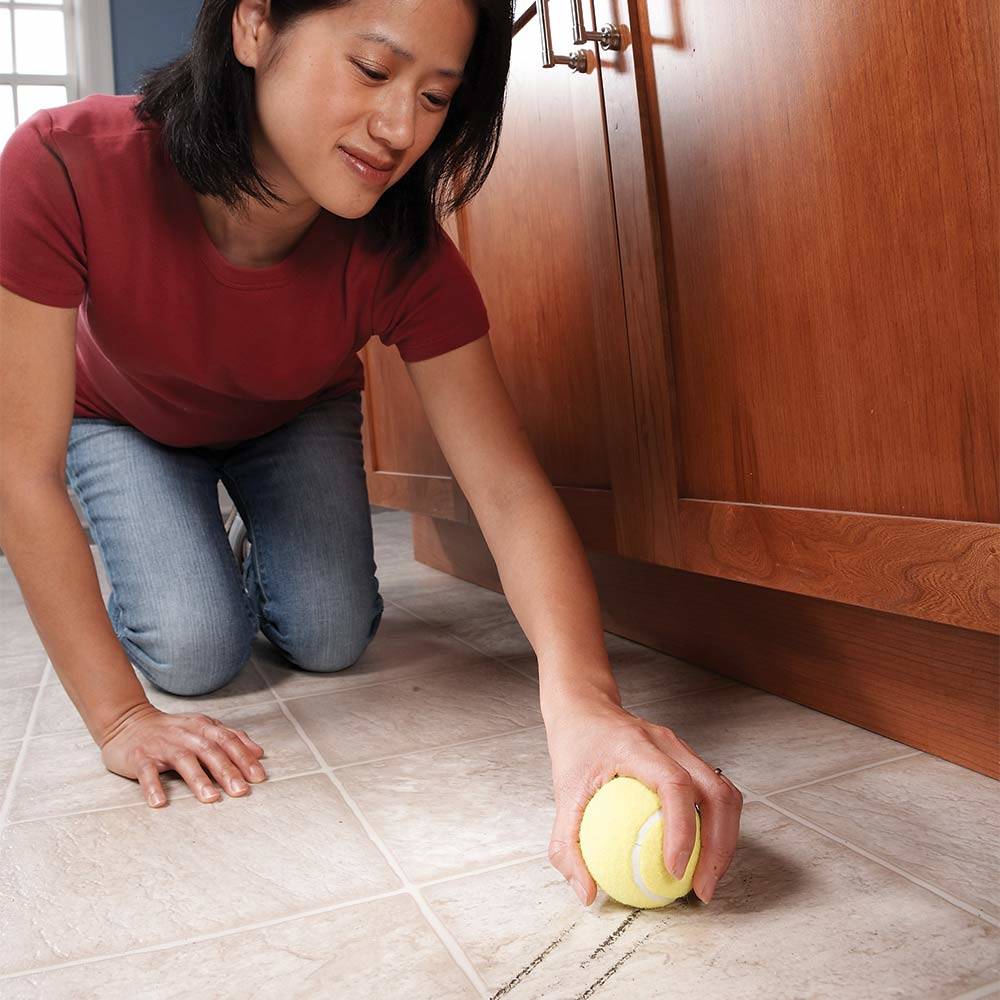 source
Super-Fast Floor Squeegee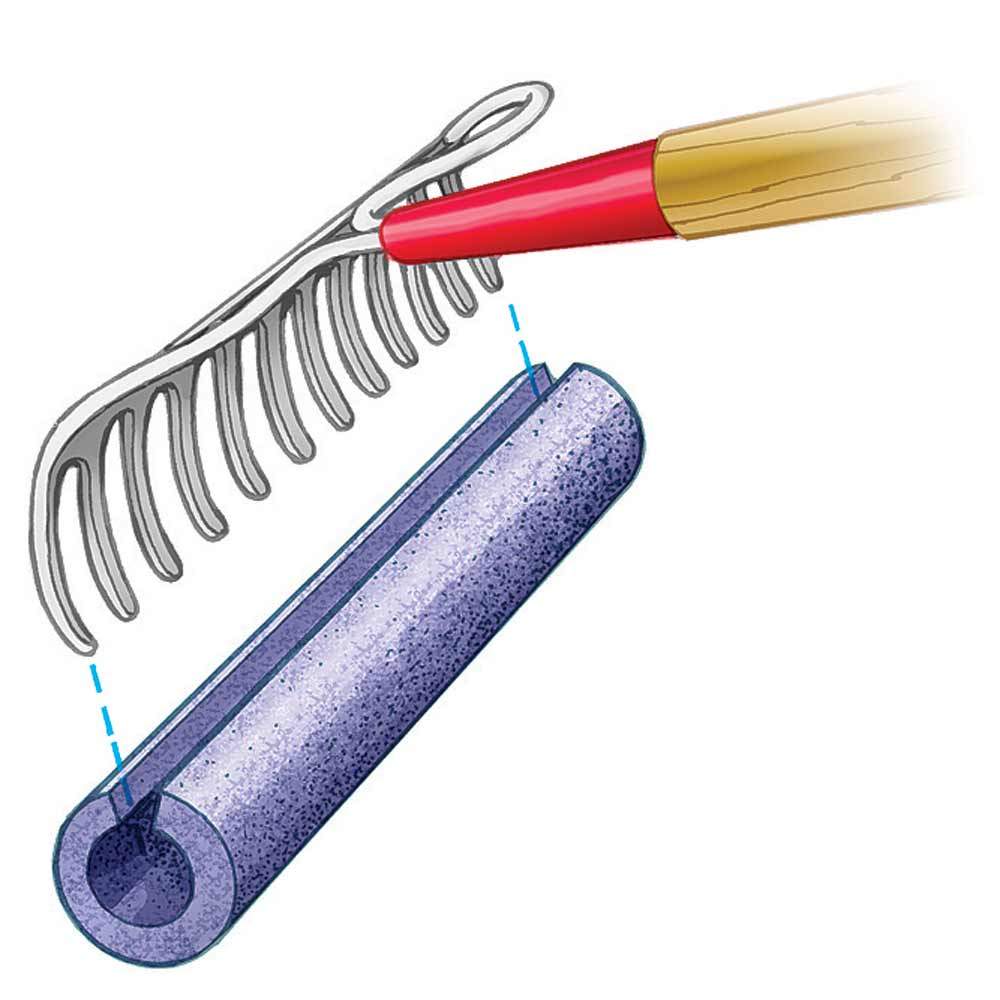 source
Marker Cleanup
When the permanent marker has ended up in the wrong hands, vegetable oil can clean it off lots of surfaces—even skin! Then just wipe up with a damp cloth and you're done.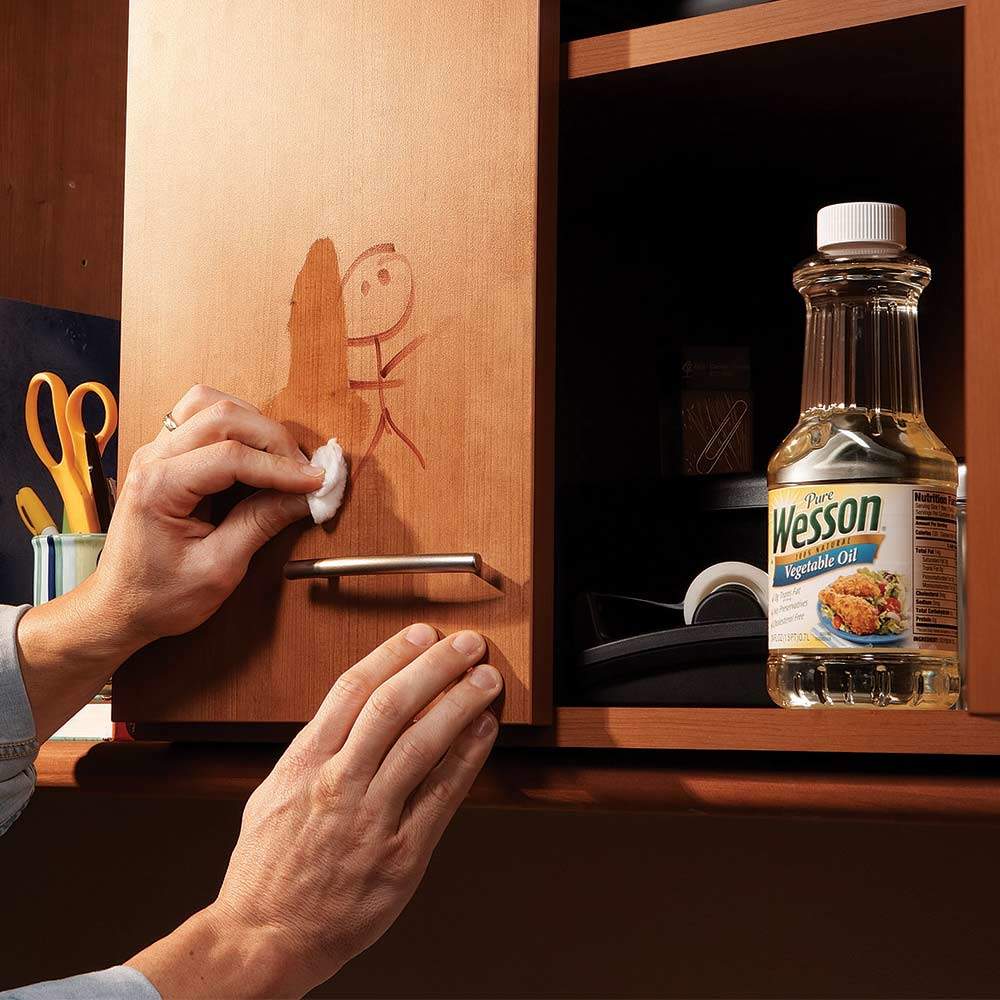 source
Citrus Peels and Ice Cubes for a Stinky Disposer
If your disposer has developed an odor, it may contain bits of rotted food. Here's how to clean them out:
With the water running at about half throttle, drop in orange or lemon peels. Run the disposer for five seconds. Citric acid from the peels softens crusty waste and attacks smelly bacteria. Give the acid about 15 minutes to do its work.
Turn on the water and the disposer and drop in a few ice cubes. Flying shards of ice work like a sandblaster inside the disposer.
Run the water until the bowl is about half full. Then pull the stopper and turn on the disposer to flush it out.
source
Countertop Gap Filler
If crumbs, papers or even flatware falls into the gap between your countertop and refrigerator, fill the void with nearly invisible plastic tubing. Clear tubing is available at home centers in several widths starting at 1/8 in.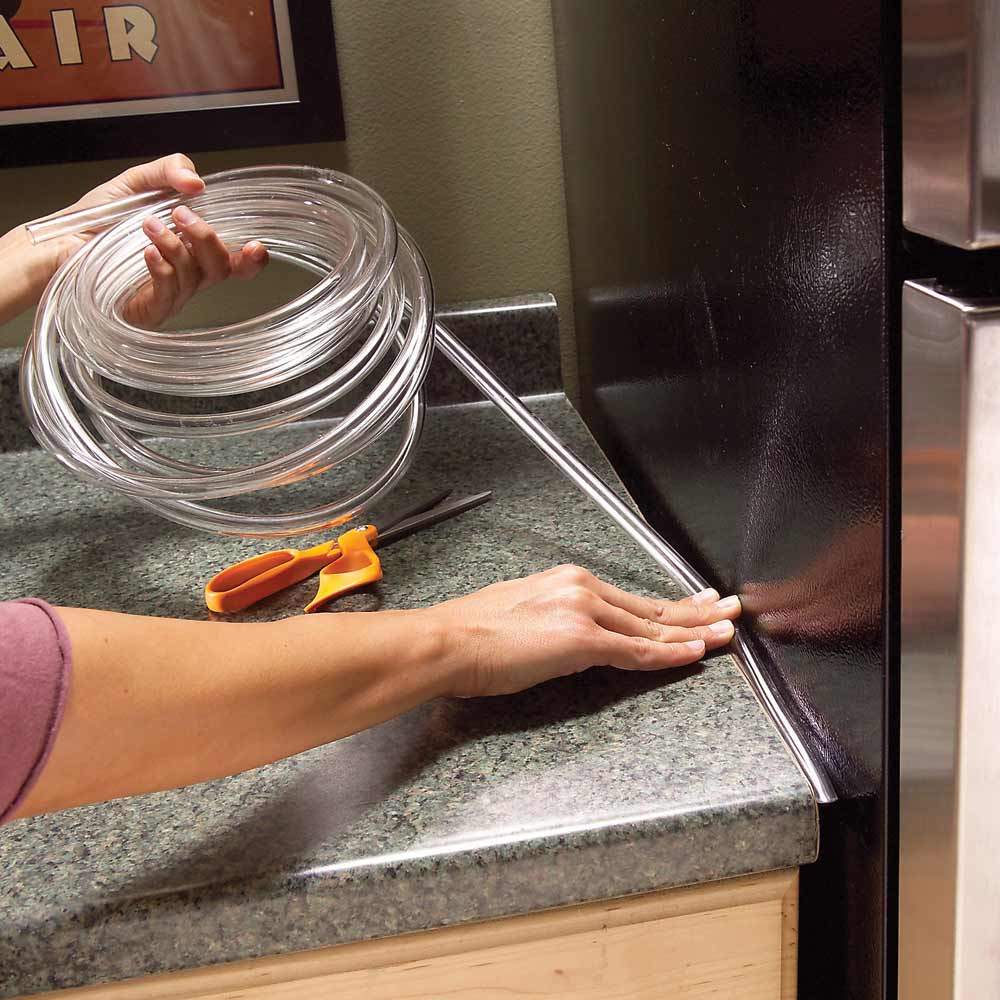 source
Scratch Soap to Keep Fingernails Clean
Whether you're digging in the garden or working on your car, scratch a bar of soap first. The soap will keep grunge from lodging under your fingernails. Unlike soil or grease, the soap will dissolve when you wash your hands.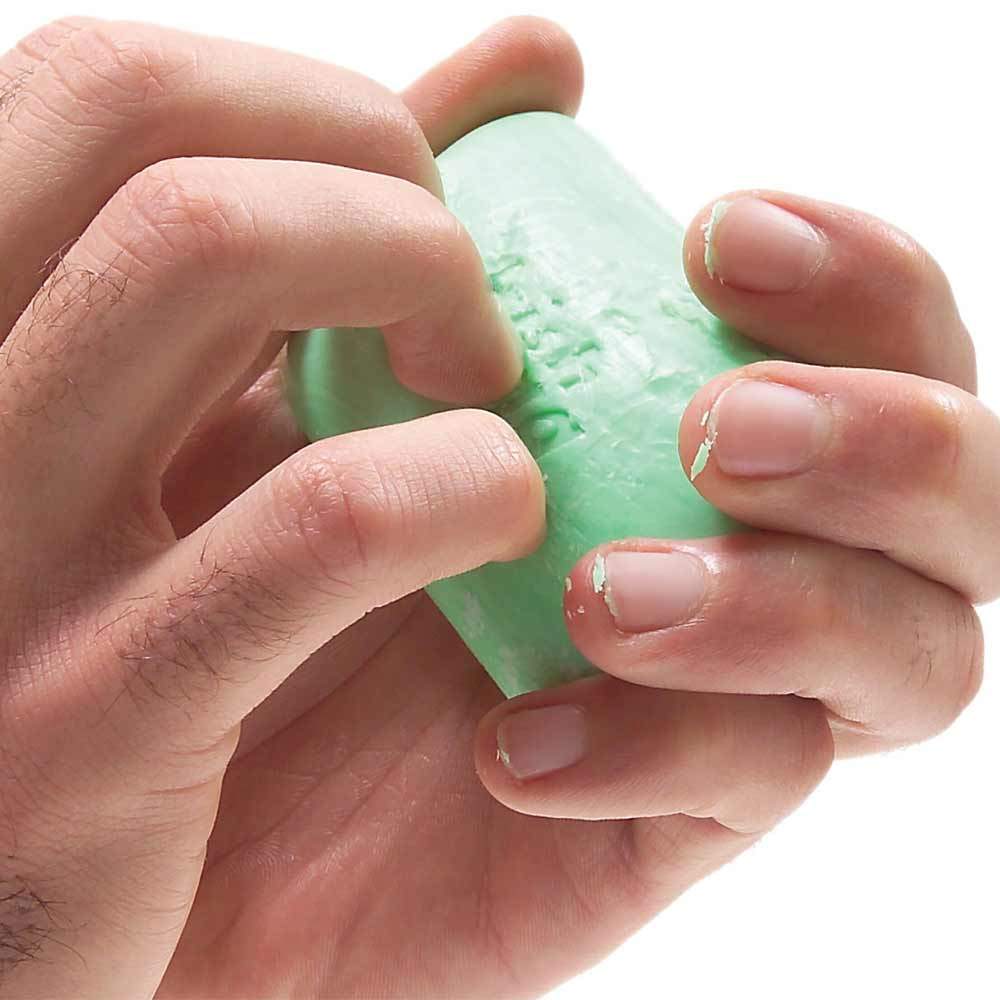 source