Everyone wants to enjoy a glass of wine from time to time with a nice meal, dinner with friends, a good movie, or music. Are you a fan of wine and you have plenty of it in your home? If yes, these DIY wine racks are going to grab all of your attention. Thanks to these designs your bottles will be organized in some pretty fantastic ways and you'd love to have them displayed so everyone can see them. Once you recreate some of these projects you will never hide your bottles in the cabinet again, believe me!
Has it ever occurred to you to reuse the corks from all the wines that you drink? These DIY wine cork crafts will blow your mind. The wine corks can be turned into so many useful items, so don't miss to inspire yourselves with the ideas. I think that I have got you covered with some pretty stunning DIY crafts, for now, so make your picks and get down to work.
Where to Buy a Wine Rack?
If you're too busy or don't want to have the hassle of making your own wine rack, then you can always buy one from an online retailer. Wine Cellar HQ has a lot of wine racks for sale in the USA, including wooden and metal wine racks, as well as wine walls and display cabinets.
Wooden wine racks are popular because of their classic, traditional look. They're easy to mount too. However, a wooden wine rack could come off the wall and deteriorate if installed in an area with a cool climate. Metal wine racks look more modern and go well with any type of home décor. However, in warm areas, metal wine racks tend to warm the wine through heat induction.
DIY Wine Rack
The thing that I like the most about this rustic wine rack is that is made out of wood and nails. This is the perfect design for you if your home is decorated in a rustic or industrial style. Another thing that fascinates me is the tags where you can write the wine type.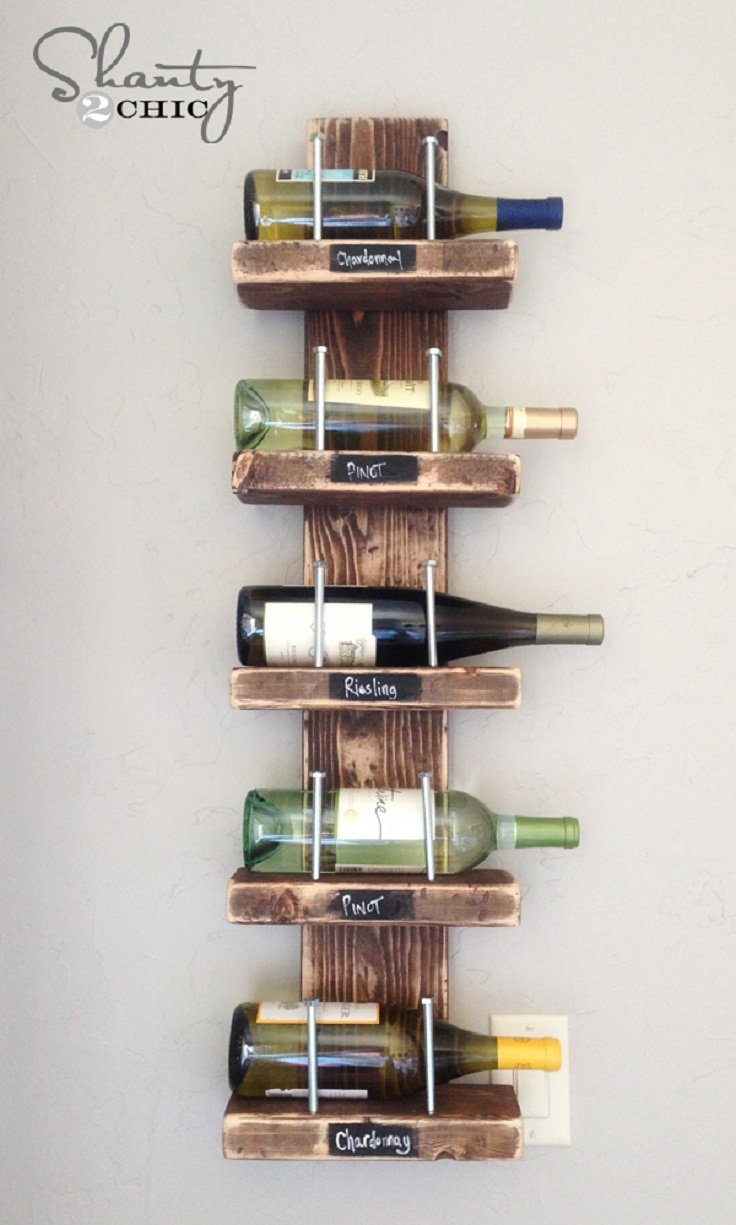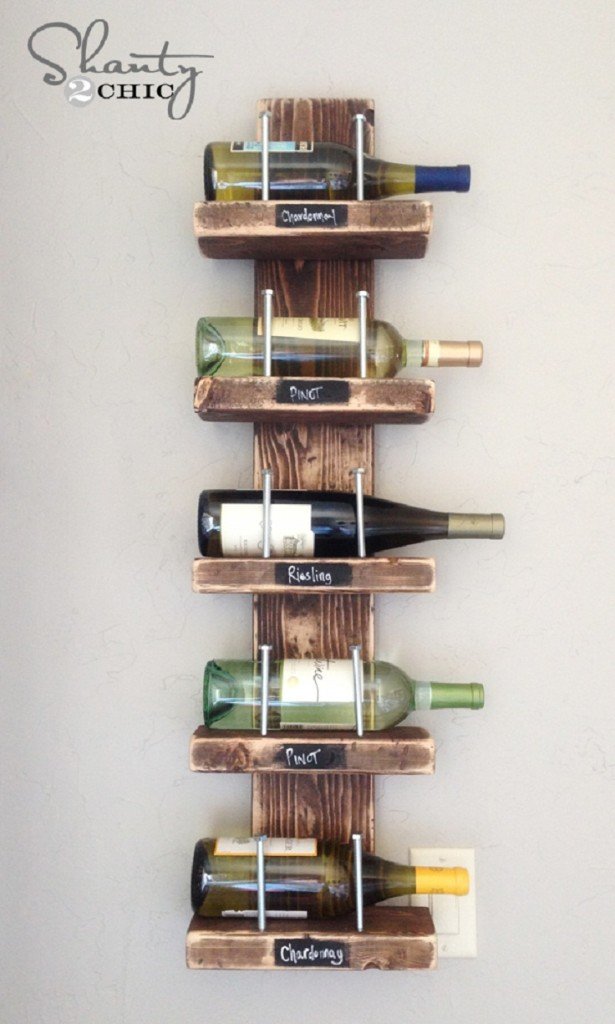 tutorial
DIY Primitive Wine Rack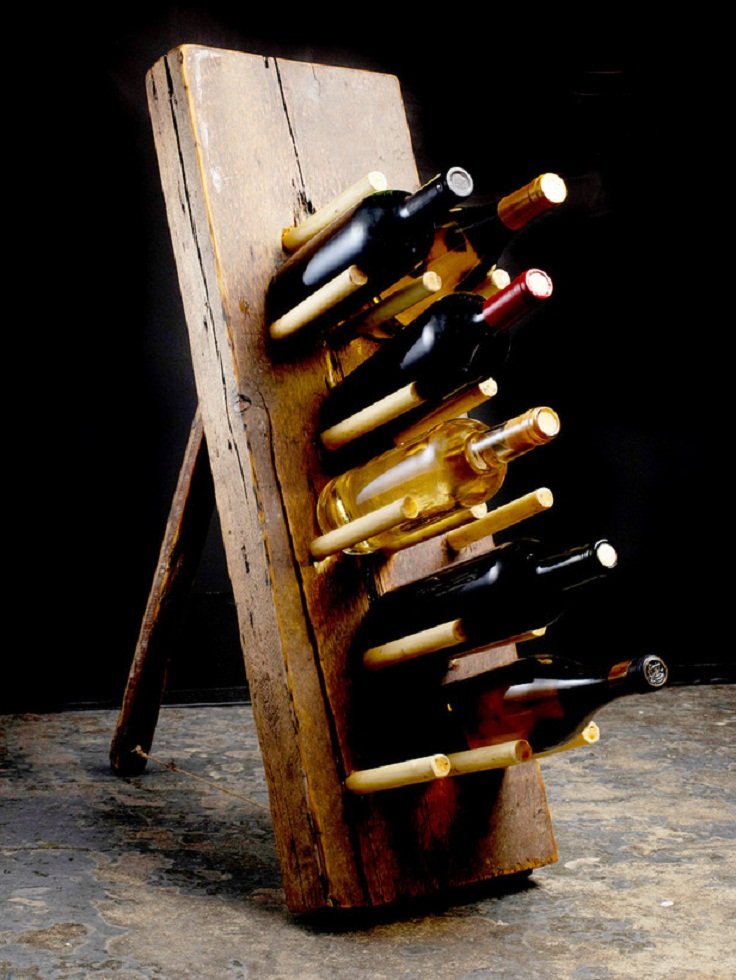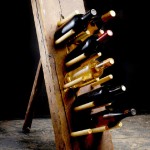 tutorial
DIY Wine Rack with open frame
This is such an easy DIY project which is ideal for those who are not skilled very much. Any open cabinet can be turned into a wine rack by incorporating some roof tiles that will hold the bottles. This is such a great way to repurpose the roof tiles and give them a new life.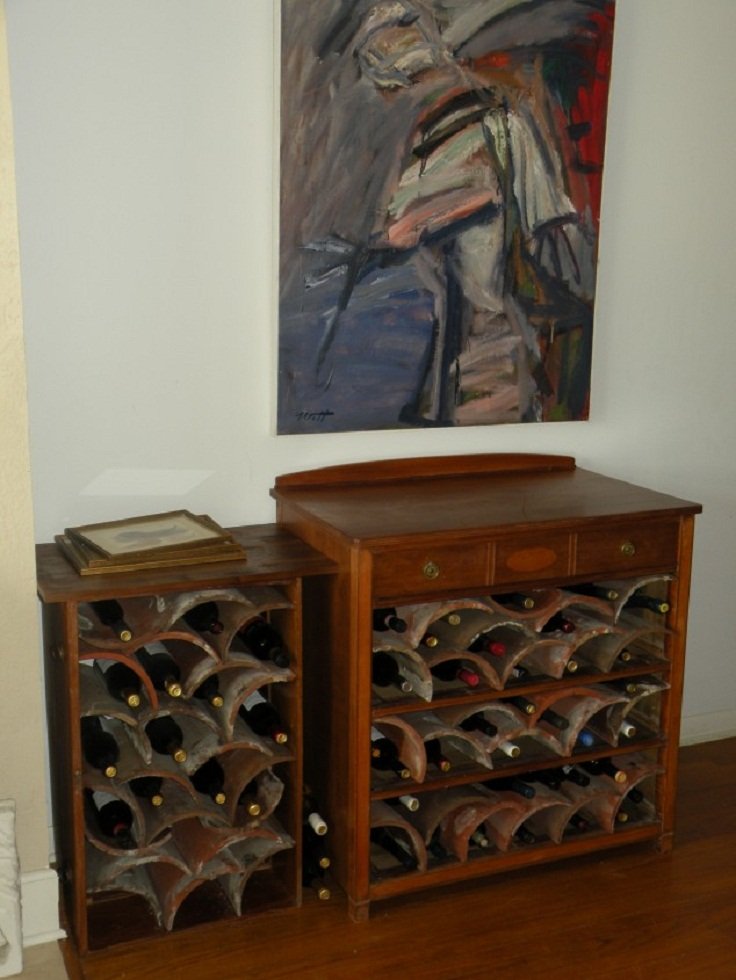 tutorial
DIY Wine Rack From Old Barrels
This is one of my favorite designs ever. Not only that this barrel serves as a wine rack, but it can also serve as a table and give you such a genuine experience.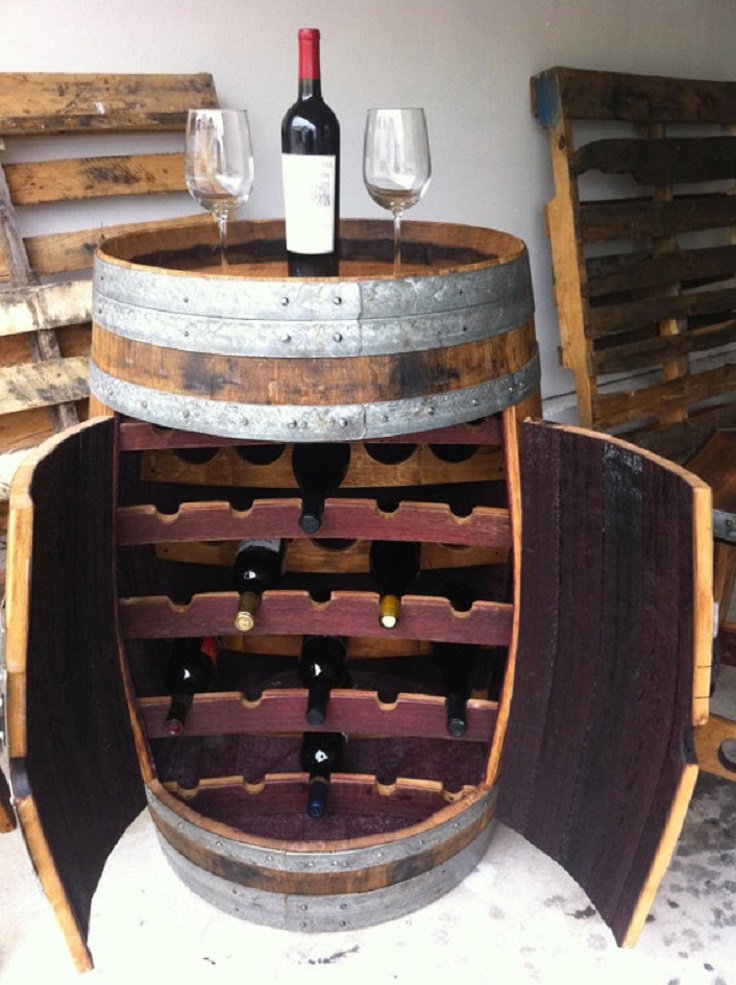 tutorial
 Wine Rack Design Ideas with Skis Shaped
Do you enjoy skiing as much as you enjoy wine? It's time to put these two passions of yours into one and make this ski wine rack that will amaze everyone. The DIY wine racks can have so many interesting looks, don't you think?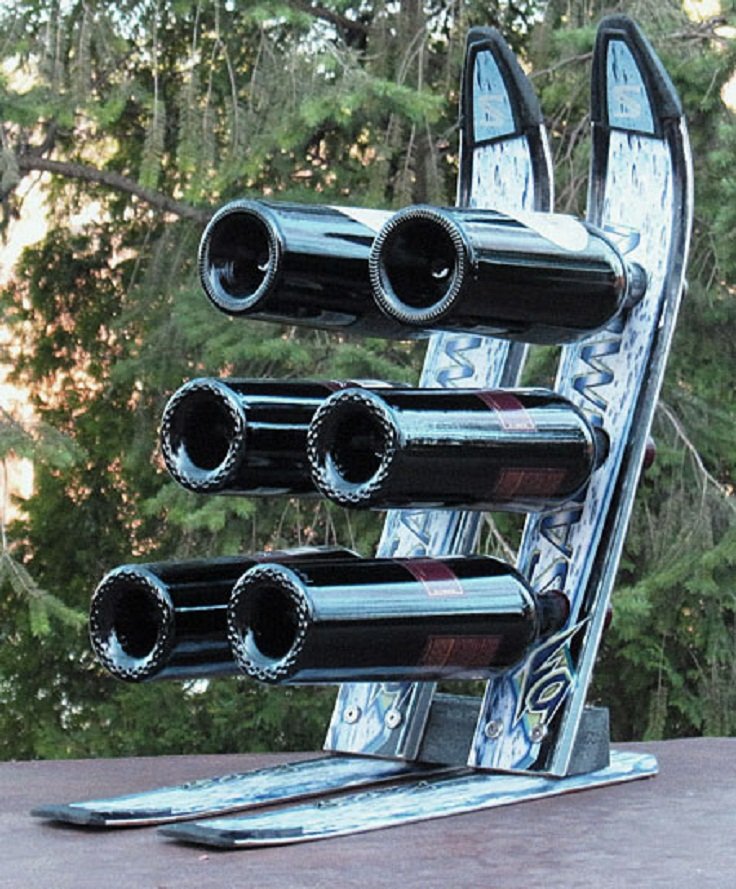 tutorial
DIY Wood Pallet Wine Rack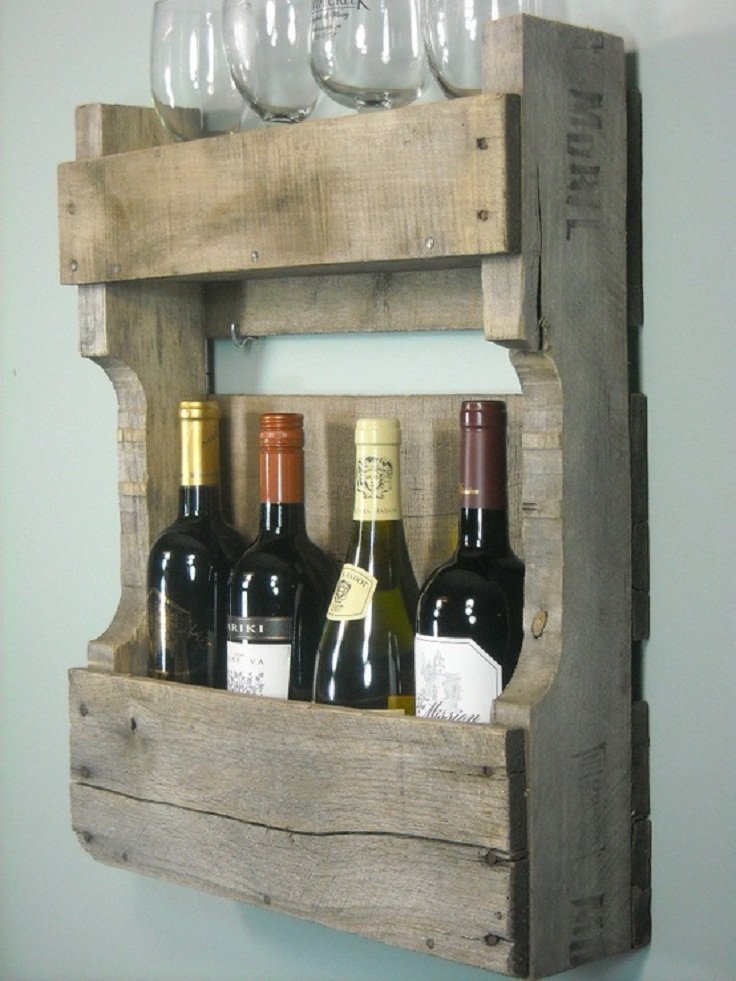 tutorial
 PVC Wine Bottle Holder
tutorial
Black+Blum Flow Wine Rack
This wine rack may require some professional equipment and good skills, but the final result is worth it for sure.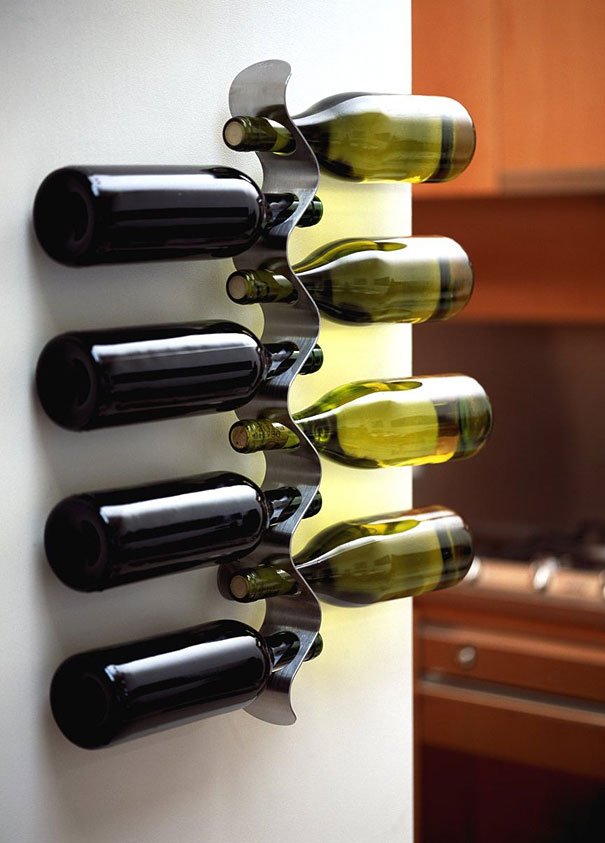 source
Wall-Mounted Wine Bottle Holder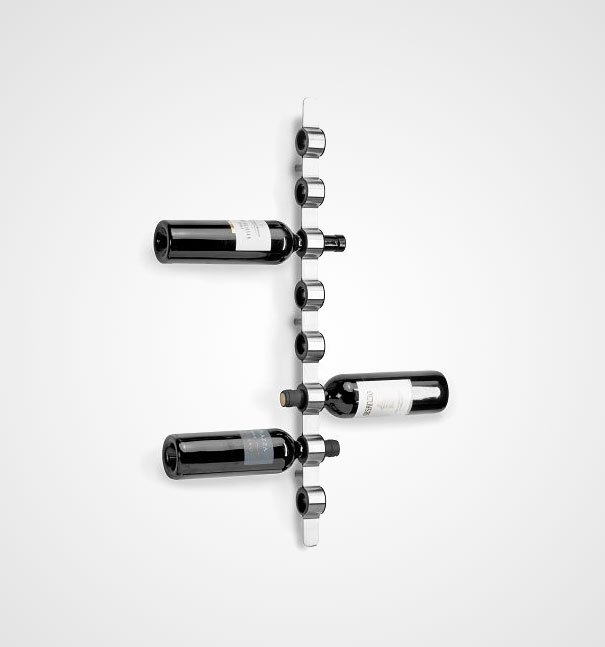 source
Wall Mount Six Bottle Wine Holder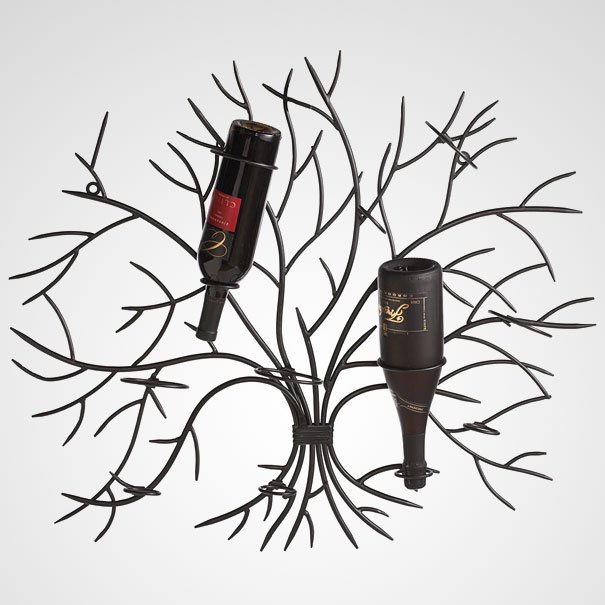 source
Rustic Wine Rack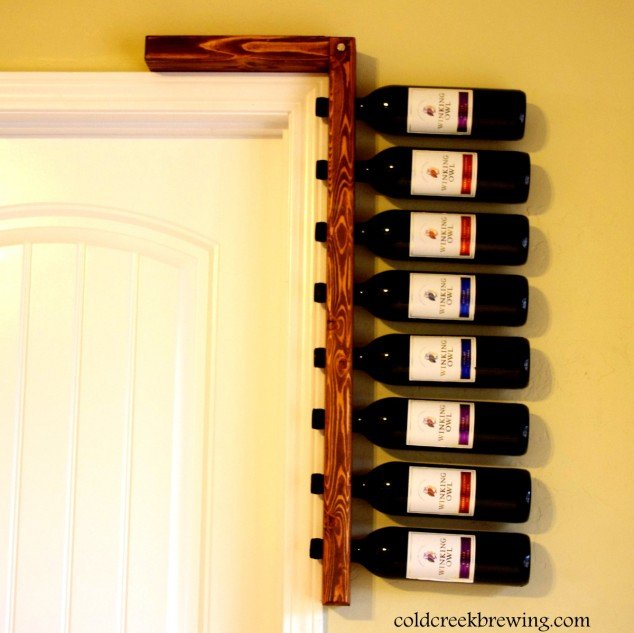 source
Clear Acrylic Wine Rack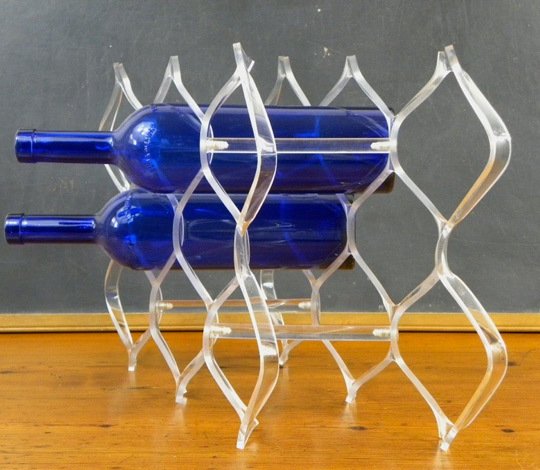 source
Wine Rack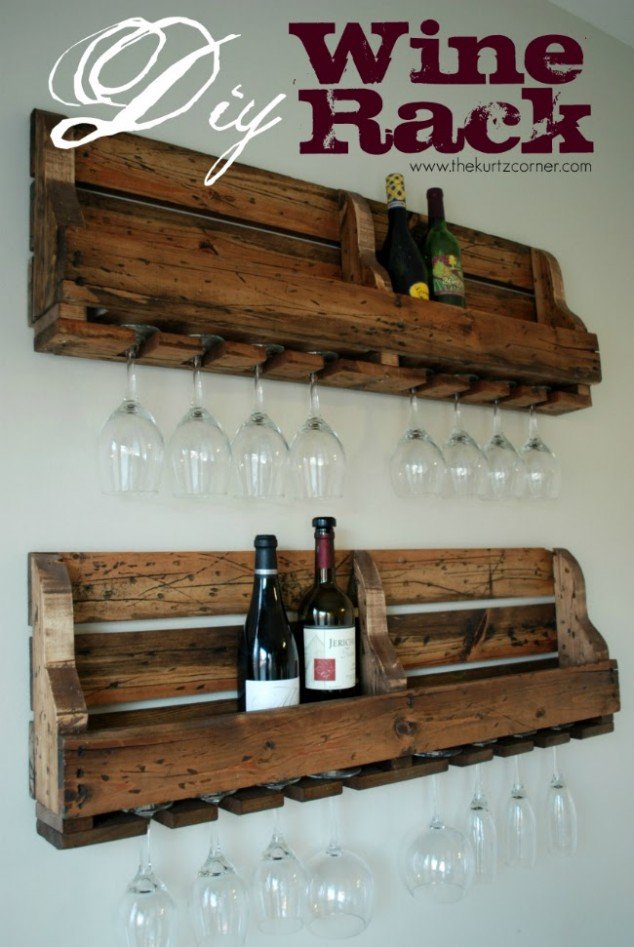 source
Built-In DIY Wine Storage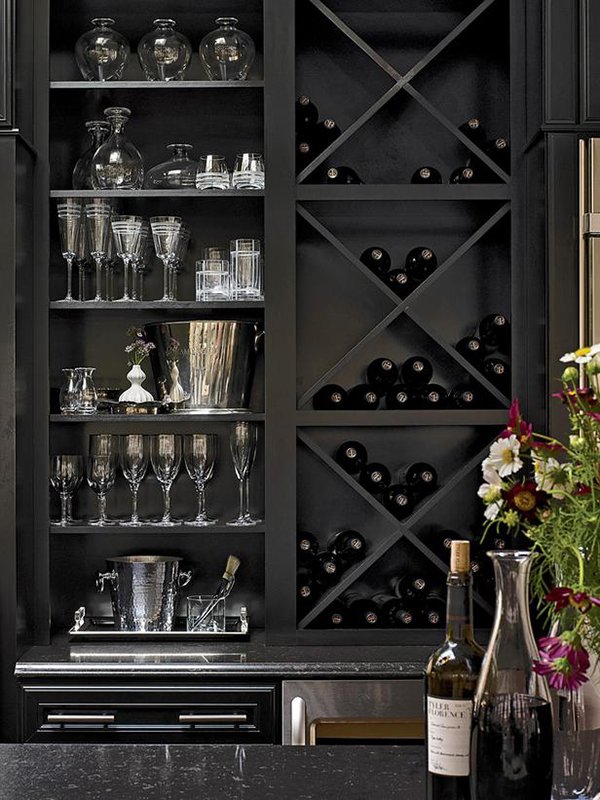 source
Which of these DIY wine racks would you like to have in your home? Let me know in the comments below!