Fashion designers and fashion houses are working hard every new season continuously on launching new fashion garments in never ending circle, which in the world of fashion become out and obsolescent very fast and quickly end up forgotten in a bunch of clothes in our closet, or in worst way end up in landfill. Creative and talented people who have sense for refashioning, and clever ones who won't damage the environment, exciting garments of clothes and shoes are giving new life  and making in the same time new pieces of modern clothes. A new season is starting and it's time to change your wardrobe. But that doesn't mean you have to go out and buy new clothes. There are some great tricks that will help you restyle old clothes and give them a second life.
Do you have clothes that are out of fashion or are you tired of them? Here are some ideas to make them completely as good as new. And you can make a spectacular skirt from trousers – a blouse or a coat.
Restyle Old Clothes With These Simple Tricks
Combining old clothes with some new and trendy pieces is sometimes a real art worth trying, especially in these tough economic times. An old piece of clothing can easily be turned into something special with minor repairs or a good combination. So, for example, you can give the coat a new look if you replace the buttons, put on an interesting brooch or scarf. Here are some interesting ways we can save and revive the old wardrobe.
The colors of T-shirts and blouses fade over time from washing, regardless of how much care is taken. If it's cotton clothes that you love and feel great in, just take them to be dyed. But be sure to advise yourself on what color would be practical to use, if you want to change the existing one. With this procedure, you will refresh any pale piece. Here are a few ideas on how to reincarnate your old clothes and bring them back to life on a low-budget system.
Old clothes are not absent from the closet of many girls, they just take space that could be used for actual clothing that are wear. But there are always some favorable pieces that we cannot apart from, because of its fabric or some memories connected with it. That is why the recycling and re-purposing of old clothing projects is getting interesting and funny activity among the internet and blogging. There are many ideas for crafting you can create from old clothing with transforming, sewing, drawing or using accessories. Browse below and see 14 creative ways to restyle old clothes and give new life on your whole wardrobe. 
1. Simplified gladiator style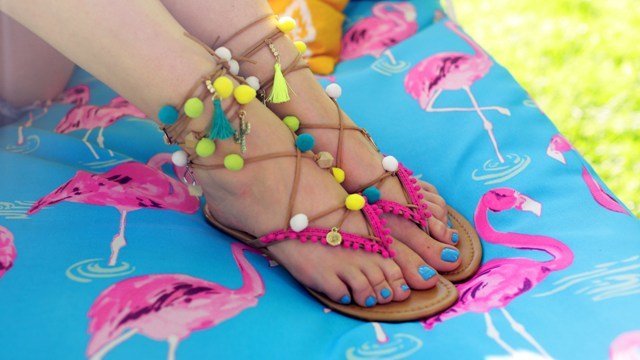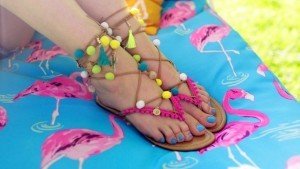 source
2. Beaded fringe west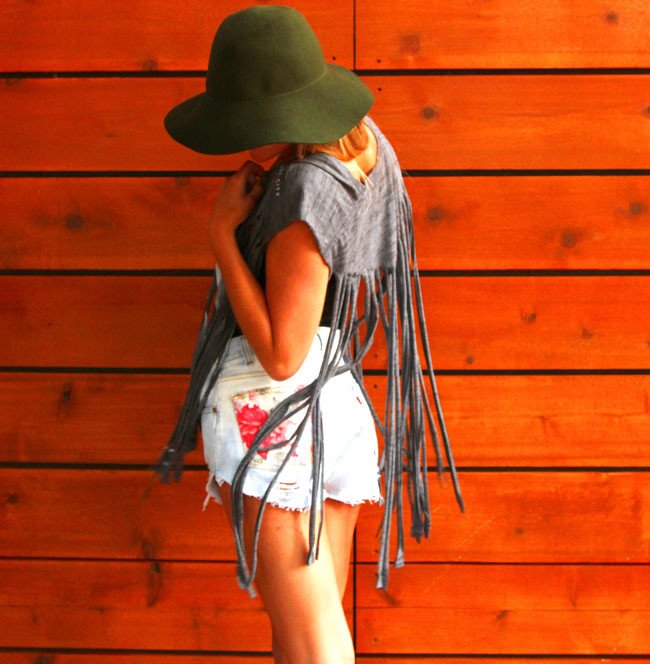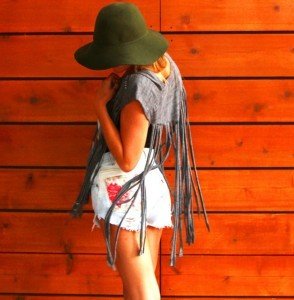 source
3. Beautiful lace sleeveless  inserted tank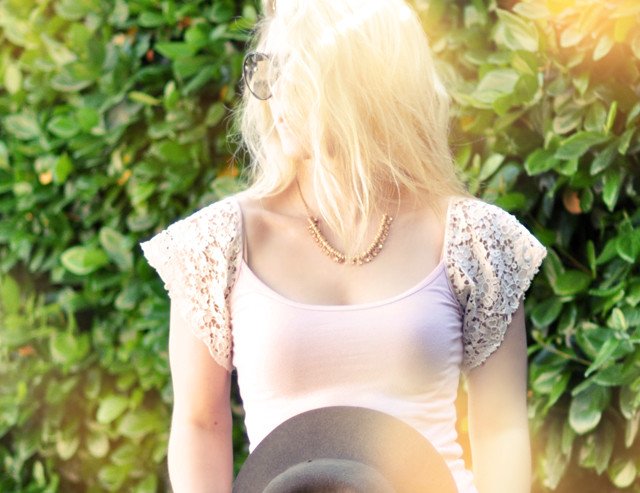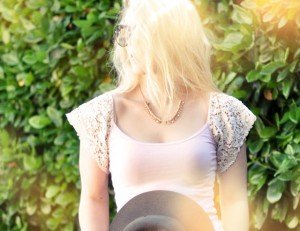 source
4.Colorful Beach bag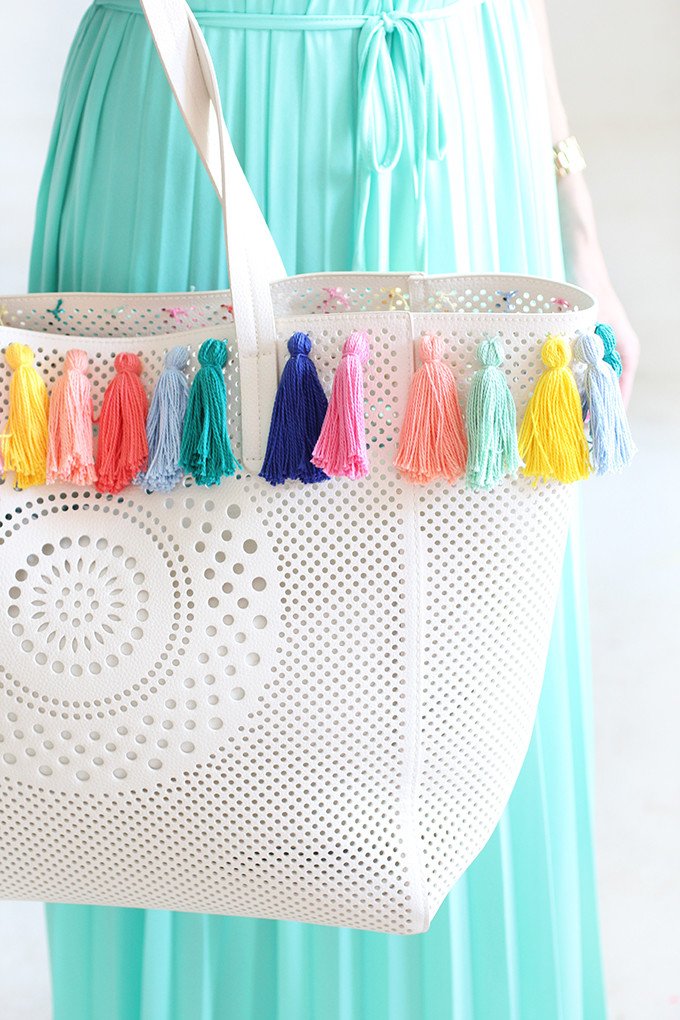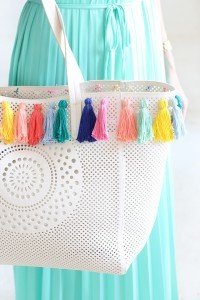 source
5. Macrame back shirt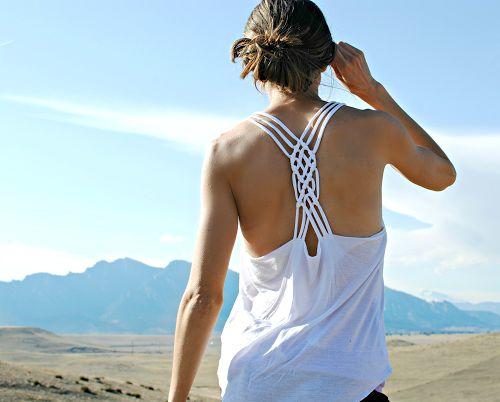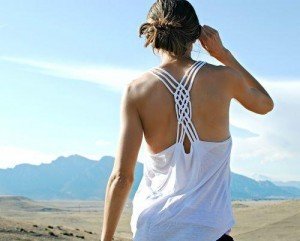 source
6. Shoulders off top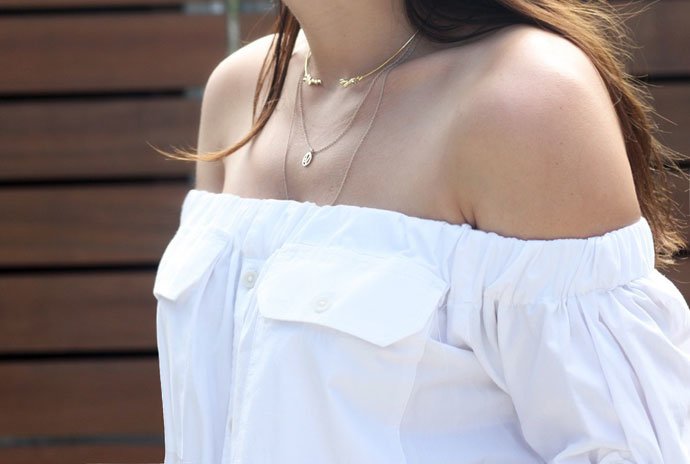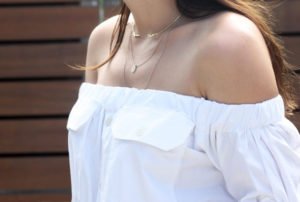 source
7. Cats on t-shirt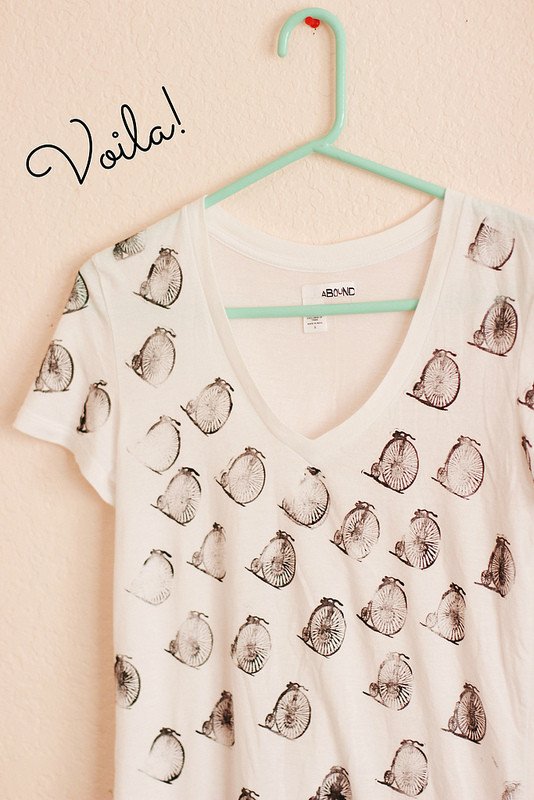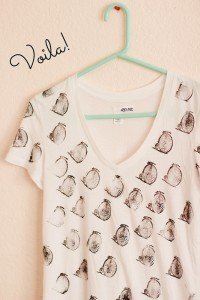 source
8. High-Waisted denim shorts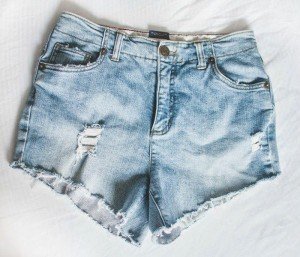 source
9. Easy Fringe t-shirt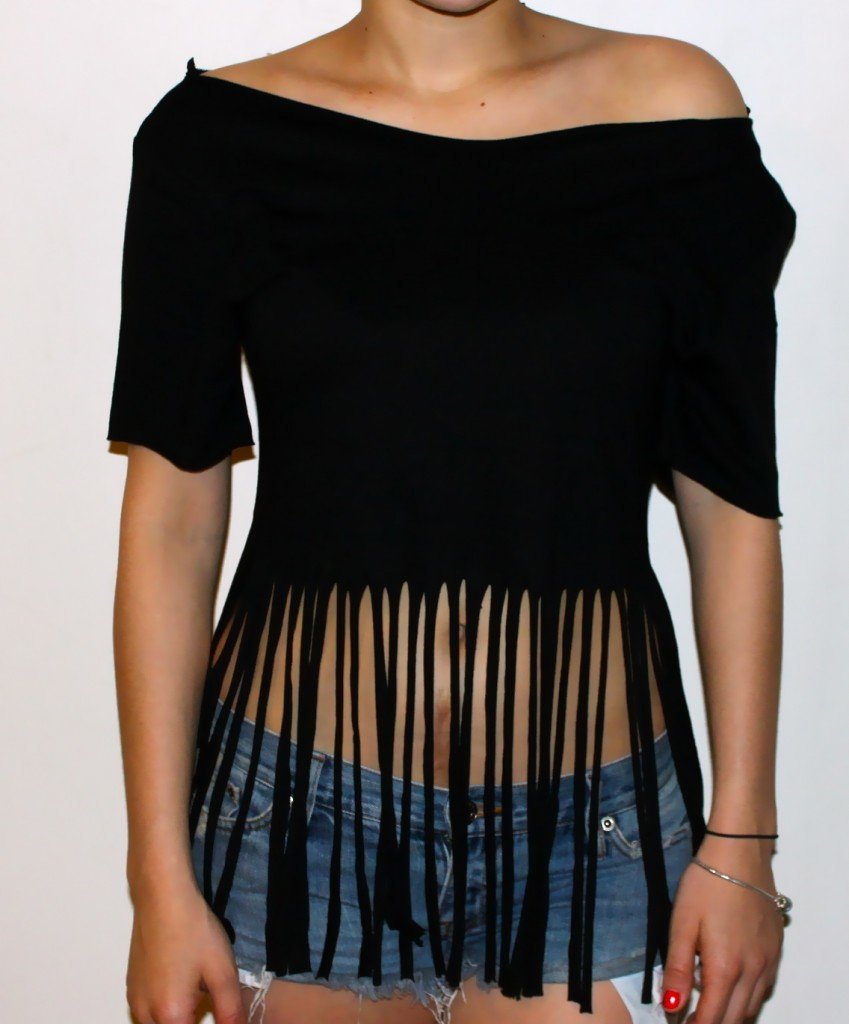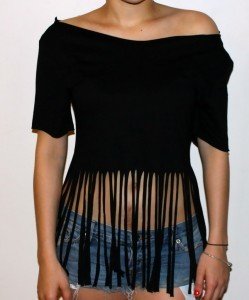 source
10. Stylish warped skirt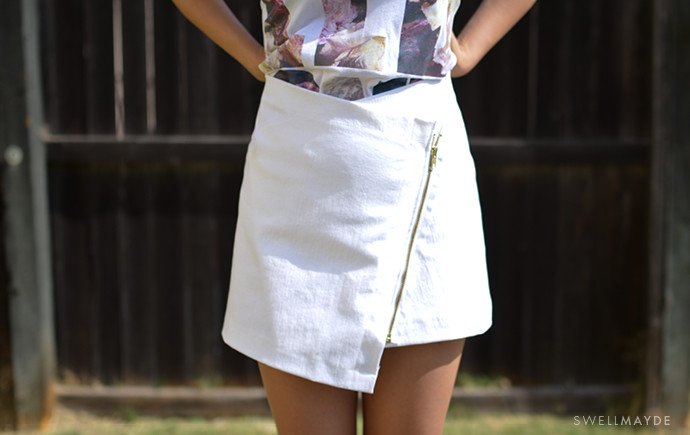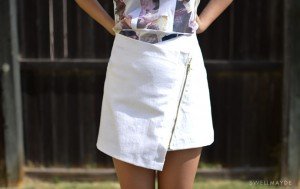 source
11. DIY summer sandals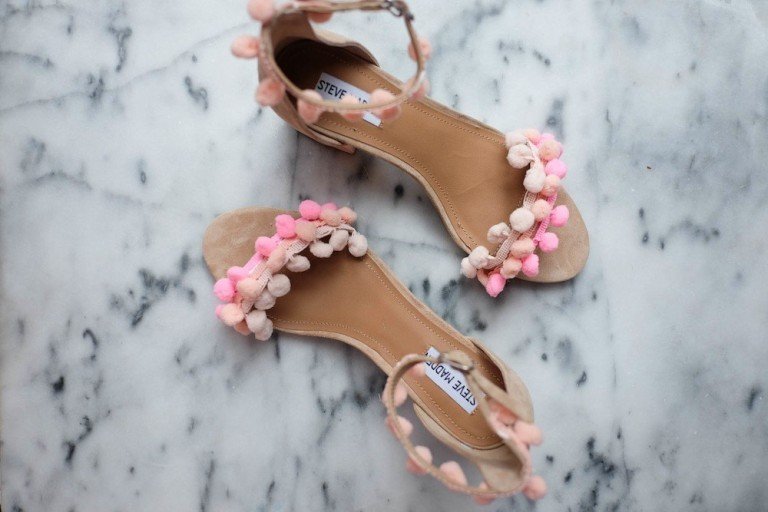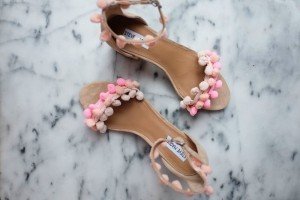 source
12. Sexy summer dress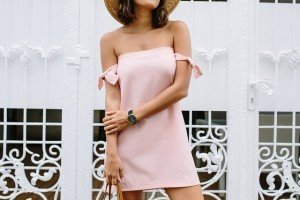 source
13. Open back blazer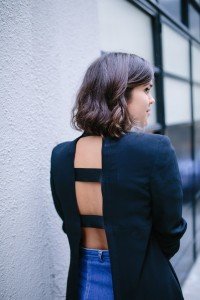 source
14. Funny colorful shorts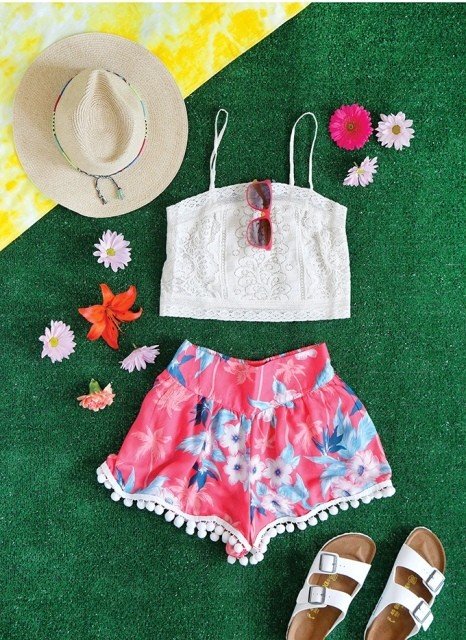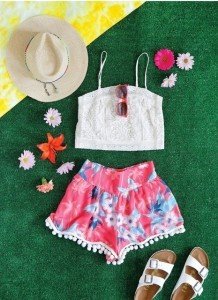 source