These DIY butterfly wall decorations can bring a different atmosphere to your home. These butterfly wall decoration ideas can refresh and beautify your home in a cheap way, and there's no doubt that it looks fantastic. Almost in every home, there is always space for experimenting with wall decoration. Kids' bedrooms are a special place for them to call their own and adding custom window blinds is the perfect way to create a unique look that reflects their personality. Whether you're looking for a modern look with blackout fabric or something more whimsical with fun prints and vibrant colors, Affordable Blinds offers cheap blinds for every style and budget. You can try different colors and shapes of the butterflies and create the design according to your style.
These DIY butterfly wall decor ideas are great for any room and your kid's room is not an exception either. We are sure when they see these butterfly decoration ideas. They want the same decor for their room. You can also use these decorations for other rooms and walls.
Please let us know which one is your favorite butterfly wall decoration from below.
Enjoy our collection!
DIY Walls with Beautiful Butterfly Stickers
In our life, beautiful stickers exist everywhere. The custom sticker maker, Customsticker.com, has ever said, "Stick your stickers anywhere, No stickers, No Fun!" which speaks volumes about what people love about stickers. In fact, we love decorating our items with stickers, such as laptops, phone cases, drinking glasses, desks, luggage, etc. And when you want to decorate your walls with vivid butterfly patterns, custom butterfly stickers will be a fantastic choice! Look! The live and vivid butterflies seemed to be about to fly off the wall. It is more tempting to customize a variety of butterfly stickers online than to buy several styles in the store because you can decide what style exactly meet your real demand.

Paper Butterflies Bringing Life Into a Static Interior Design Through Organic Dynamicity


source
3D Butterfly Wall Art Circle Burst
Are you feeling puzzled because you are not sure how to arrange the butterflies on the wall? This circle burst is one of my favorite looks ever. Arrange the butterflies in a circle close together and then arrange them as they are flying apart from one another.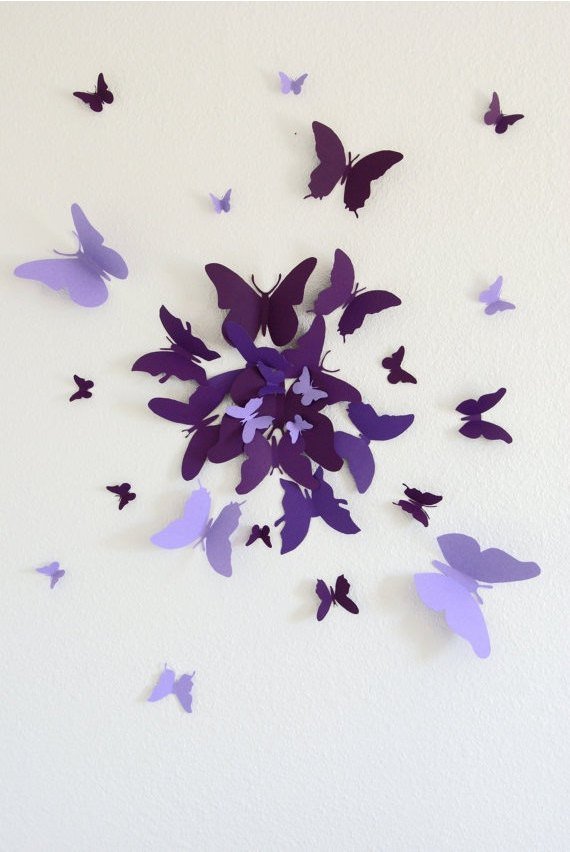 source
DIY Toilet Paper Wallflower Art
Has it ever occurred that you can use toilet paper or toilet paper rolls to make some beautiful butterflies? This is such a great way to reuse things, so whenever you have the chance to be eco-friendly go for it.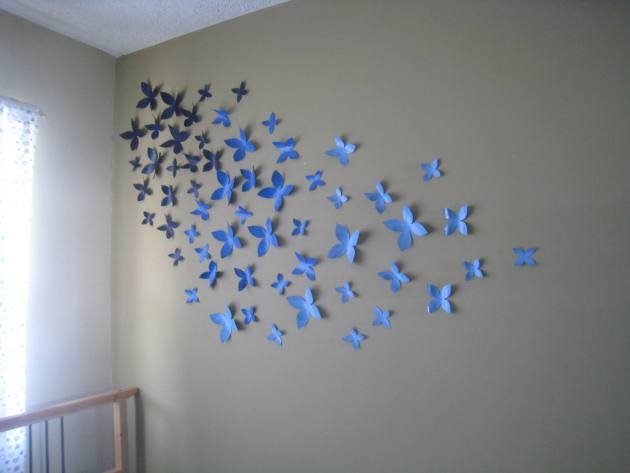 source
DIY Butterfly Wall Decorations Kids Room
Kids will be especially happy to take a part in a DIY project that will be later displayed on their wall. Choose colorful paper and let them draw, cut, and then arrange the butterfly on the wall. Nothing has to look perfect. Enjoy the imperfections and be happy that they took part in hands-on activities.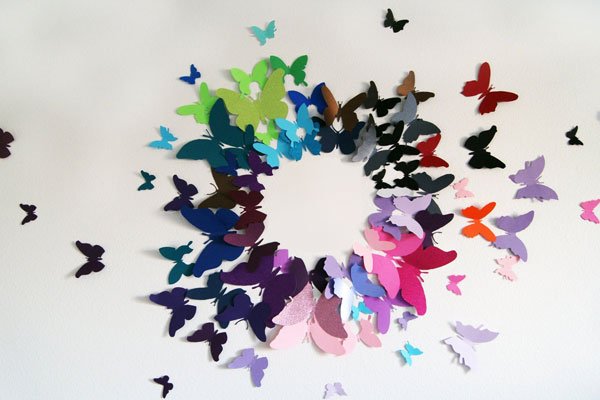 source
Heart Butterfly Clock
Those who are feeling in love would like to arrange some pink and red butterflies in the shape of a heart around the clock or other decorative objects. If you prefer minimalism, just create a heart shape without having other decorations near.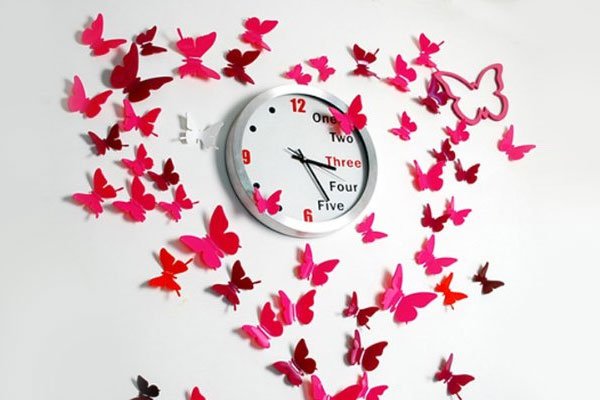 source
Stunning DIY Butterfly Wall Decorations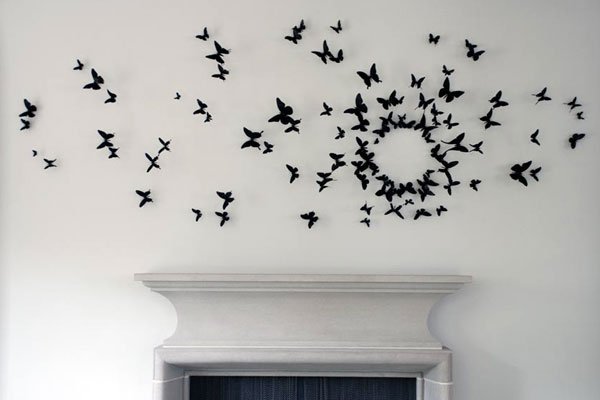 source
DIY "time flies" butterfly clock
This decorative piece has blown my mind. Add these flying butterflies next to the clock as a reminder that time flies and that you should do everything that you want now without waiting and wasting time.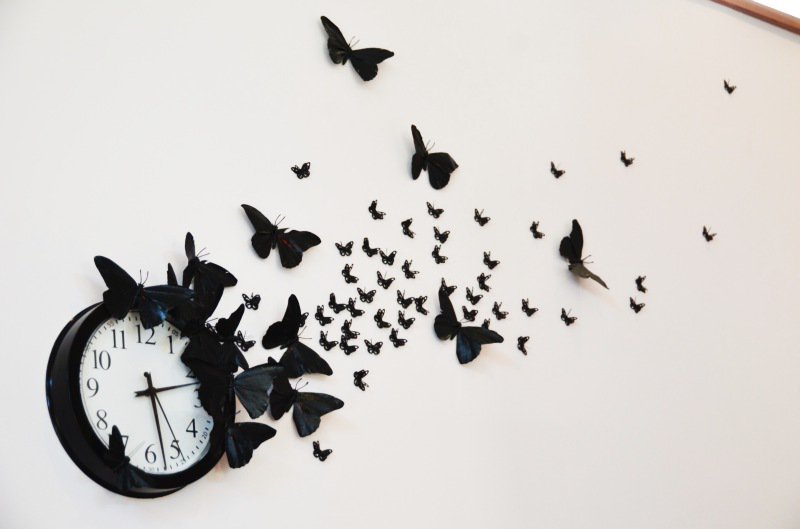 source
Wall Clock With Paper Butterfly
If you are a huge fan of butterflies you can incorporate them into your clock. Instead of putting the numbers, mark them with butterflies. You can go for stickers or make some 3D paper butterflies. What are your preferences?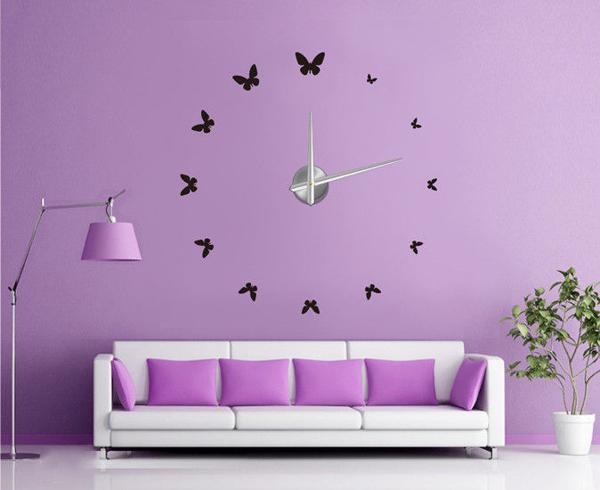 source
Homemade Paper DIY Butterfly Wall Decorations
These paper butterflies are a wonderful way to create a striking decoration in the room for basically no money. They are cheap, so you are not allowed to use the excuse that you lack money for some interesting decorations. Think about arranging the butterflies in some eye-catching patterns that will grab the interest in the room.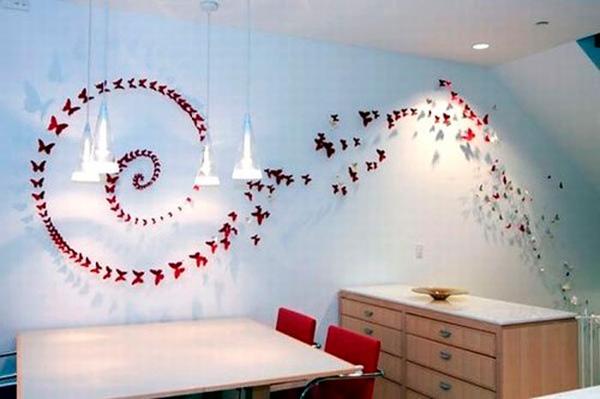 source
Wonderful Red And Black Colored Wall Decor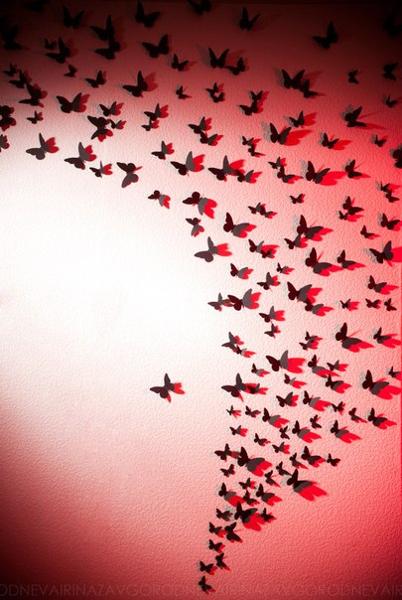 source
Butterfly Wall Decoration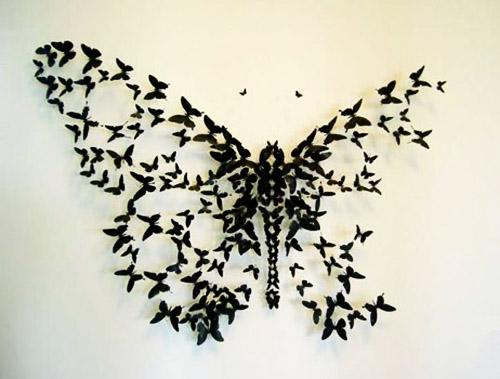 source
DIY Butterfly Wall Decorations
The patterns in which you can place the butterflies are truly endless. Feel free to experiment until you get the desired look. Let these photos serve you as an inspiration or at least as a starting point.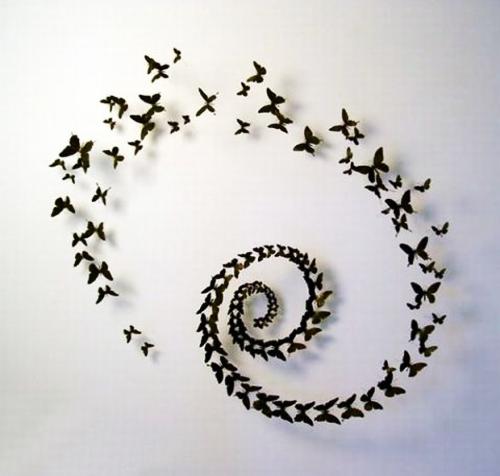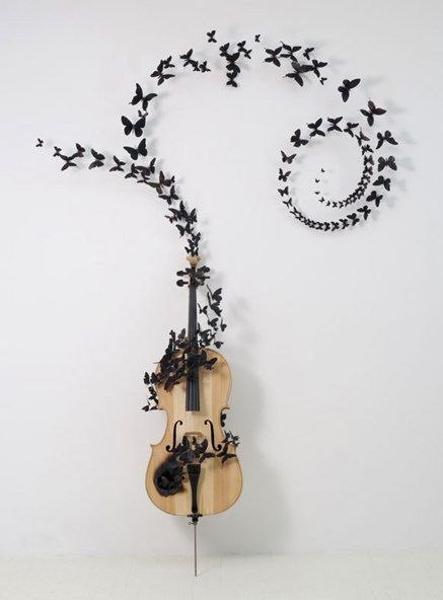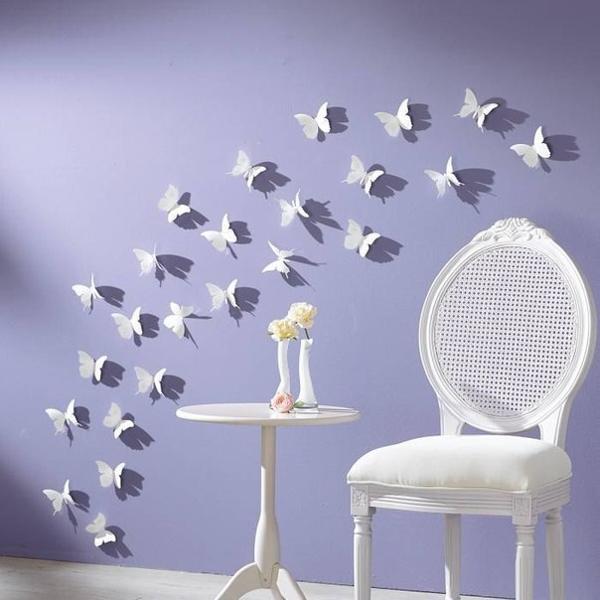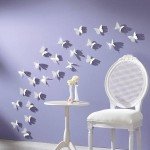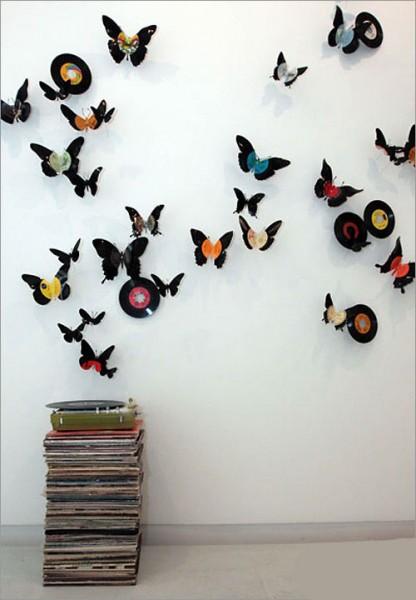 source
Superior DIY Butterfly Wall Decorations
Do you want to make your butterfly art appear more sophisticated and elegant? The paper that you use to make them is crucial at this point. Go for black paper if you want to make the butterflies more glamorous and dramatic. Are you wondering how to stick them on the wall without damaging it? Check this photo and head to the DIY store to find the double-sided stickers.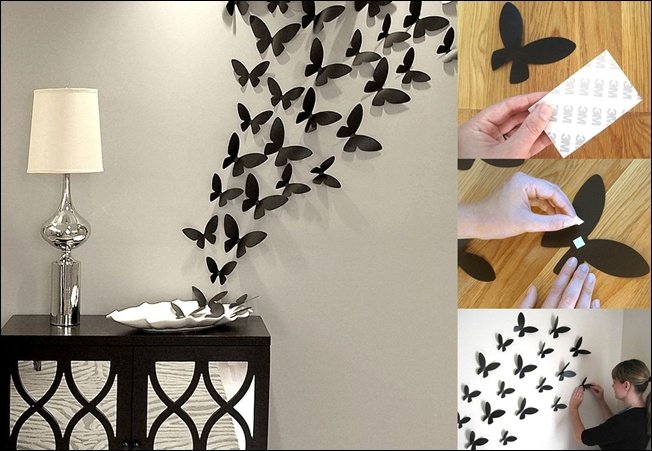 source
Closure
Don't you find these DIY butterfly wall decorations truly spectacular? They are easy to make and they won't break the bank. Don't wait any longer to get down to work and express your creativity in these stunning wall art pieces that will change the look of your home. They will certainly be in the center of attention and everyone will be asking you where you have got from. And then you can proudly say that they are your creation!