Truth be told, we all want an appealing outdoor space. Surely, you want your patio or gazebo to look inviting and comfortable. Here is where sectional sofa sets come in.
Sectional sofas are versatile. They come in many designs and can be arranged to fit any space, whether small or large. Besides, if you are on a tight budget, you can find affordable ones that won't put a dent in your wallet.
How do you decorate with affordable outdoor sectional sofa sets to get that great look? Here are a few tips to guide you. Also, check the reviews of the affordable outdoor sectional sofas here https://www.thepatiopro.com/best-outdoor-sectional-sofas/cheap/, to make an informed decision.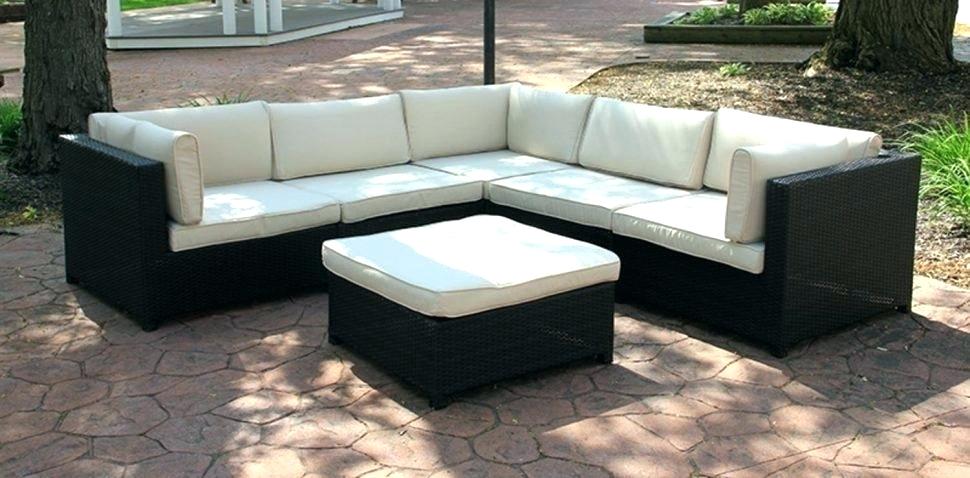 Know your space
Sectional sofa sets come in different sizes. You don't want to buy one that is too large or too small for your space.
Measure the space and note its shape so that you can know the size of the sofa to get. Leave enough space for walking. It could be your space is short and wide, long and narrow, or long and wide, whichever case, get a sectional sofa that fits comfortably.
Choose the Material carefully
Affordable outdoor sectional sofa sets are made using materials such as resin wicker, aluminum, wood, wrought iron, steel, and plastic.
Choose material that is suitable for you. Some of the factors to consider include the weather in your area, the look and the care they need.
However, the major factor you should consider is the weather. For instance, wood is not suitable in damp conditions while resin can do well in such conditions. Steel can withstand extreme temperatures, humidity, and rain; wrought iron can withstand wind and sunlight but it is vulnerable to moisture if it is not powder coated.
Wood needs to be sealed to withstand various weather elements. However, types of hardwood such as teak are better at it than softer woods such as pine, fir, and cedar.
Aluminum is the most commonly used material because it can withstand extreme temperatures; it is durable and requires minimal care.
Resin and aluminum do not require a lot of care while wood, steel, and wrought iron requires medium care.
Most of the affordable outdoor sectional sofa is made using resin wicker, which is adaptable to most weather conditions, it can withstand rain, humidity, and sunlight while it requires minimal care.
Check Design and Comfort
Sectional sofas comprise of several independent pieces which you can arrange to your liking. There are different designs. In the traditional design, two sofas are arranged at an angle of 90 degrees.
Nowadays, the sofas come in sets of 4 to 7 pieces which you can arrange however you like. Many of the pieces have a seat and a back cushion while 1 or 2 pieces can have an armrest.
With these pieces, you can create different designs and seating arrangements, from the L shaped to the long-form.
When decorating your outdoors, choose the sectional sofa sets design that will be suitable for your outdoors.
Remember to check the comfort of the sofas. In as much as you focus on affordability, you don't want to have a sofa that nobody will want to sit on. Check that the cushions are thick enough for comfort and they do not slip when you sit.