Everyone wants to be unique and stand out from the rest of the crowd from time to time, and your wedding day is more than a special occasion to be different and be in the center of attention. Brides often think of a different bridal gown but I have another idea for you. Your flower bouquet can give you an unconventional and non-traditional look. Let's forget about the regular flowers and think differently this time. The Unique Wedding Bouquets That Will Make Everyone Say Wow are so beautiful and cool. They are beyond any roses and peonies that you will see on a wedding, You imagination is unlimited, so think about interesting ideas that will remain in people's memories forever. Think about the time and the season when your wedding will take place and incorporate things that are popular during that time. Here are some awesome wedding bouquets for all the food lovers, and don't miss the apple wedding decorations as well!
If you are getting ready during Christmas or New Year you should definitely get yourselves a bridal bouquet made of Christmas balls!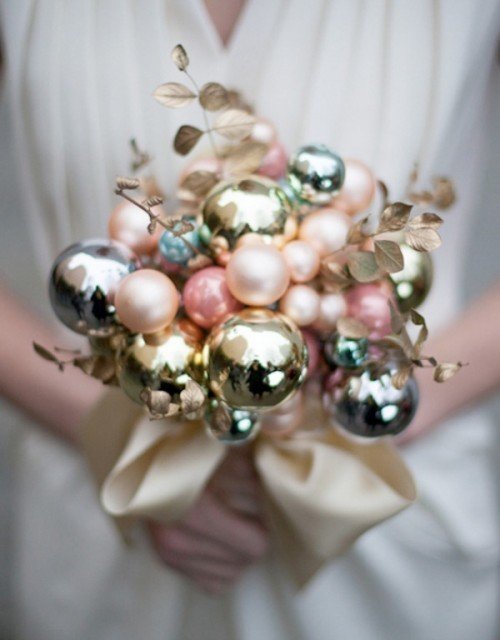 This bouquet is totally stunning and glamorous! Has it ever occurred to you have a bouquet made of brooches and pearls for your wedding? Just be careful when you will be throwing it cause you may hurt someone!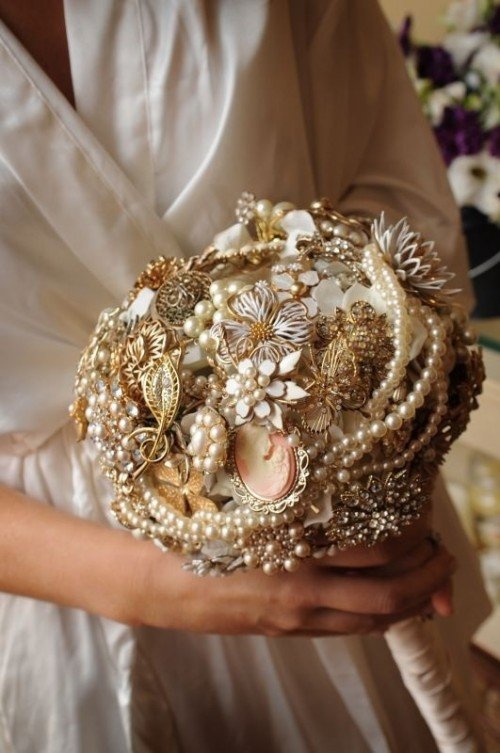 If your wedding day is taking place during fall you should definitely have pumpkins in your bouquet!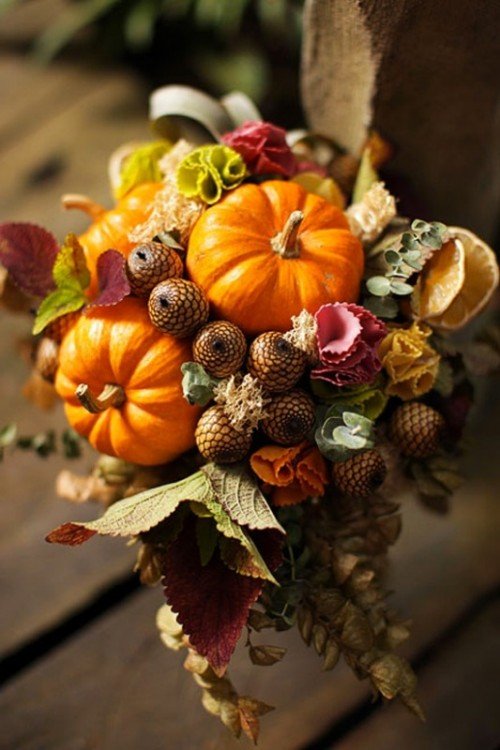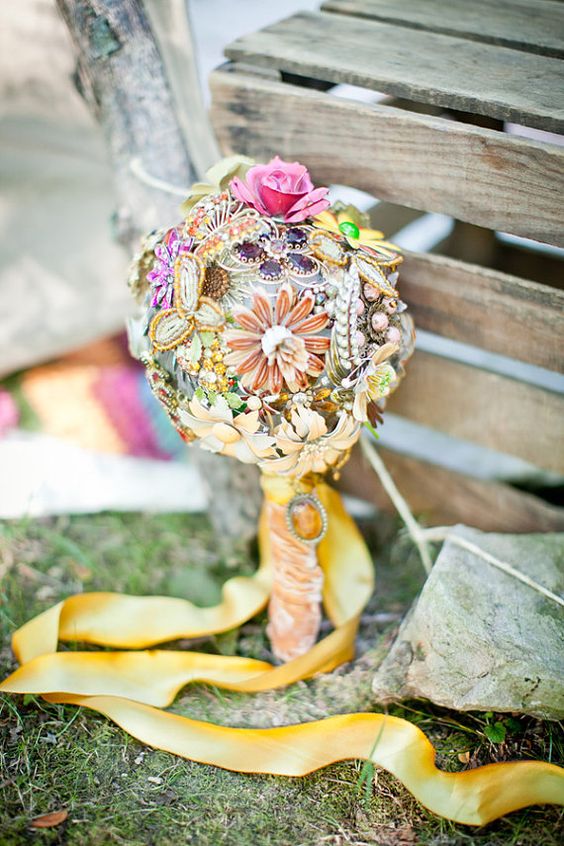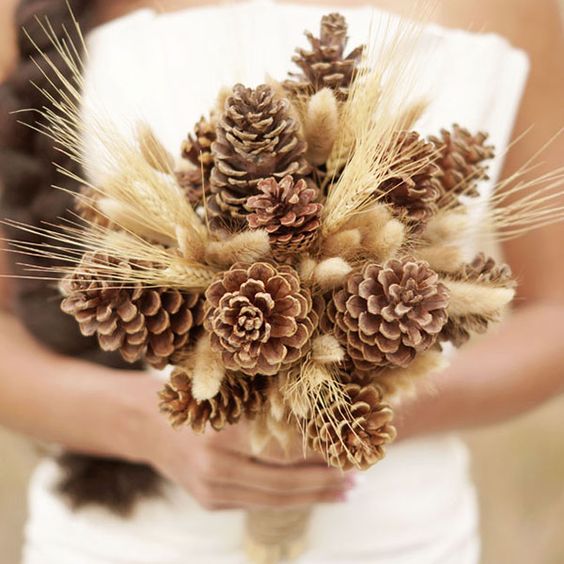 Are you a fan of succulents and you have tons of them in your home? Show your love for them to everyone on your big day and have a bouquet in which the succulent will be in the center of attention.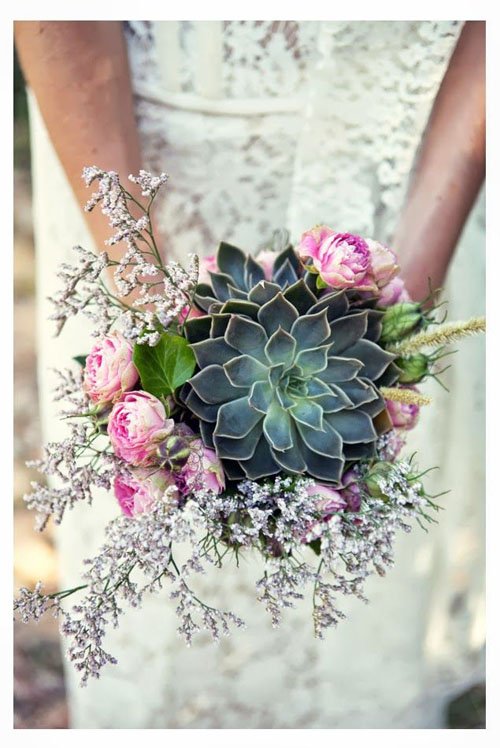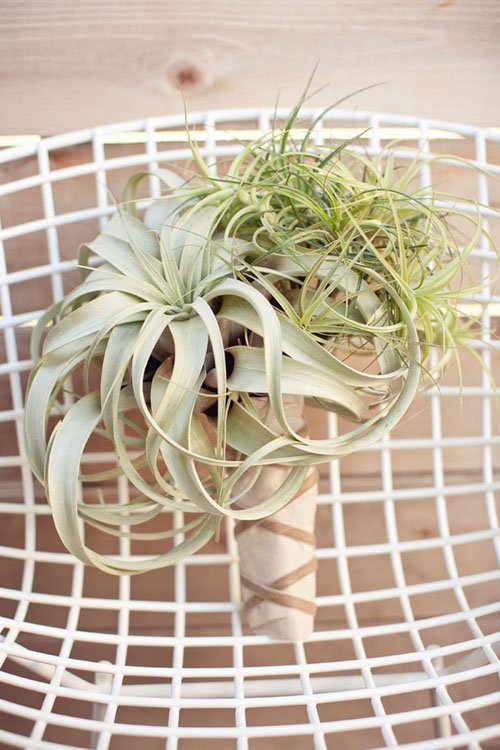 Are you getting married this fall? What do you say about a wheat bridal bouquet? Dried flowers are also a good choice for fall weddings!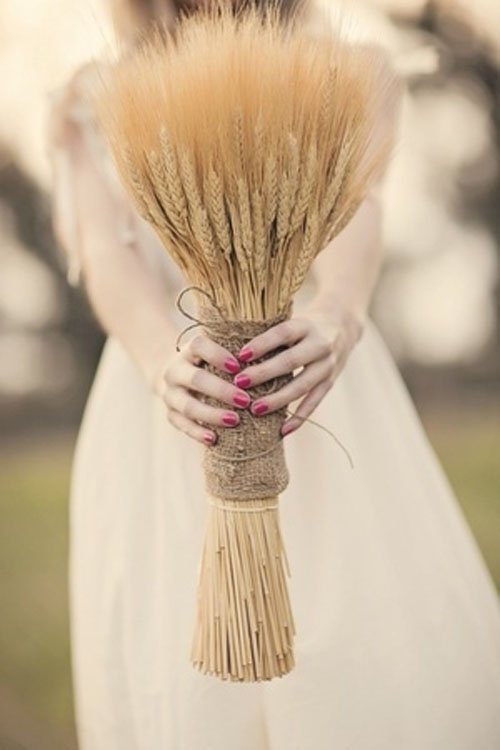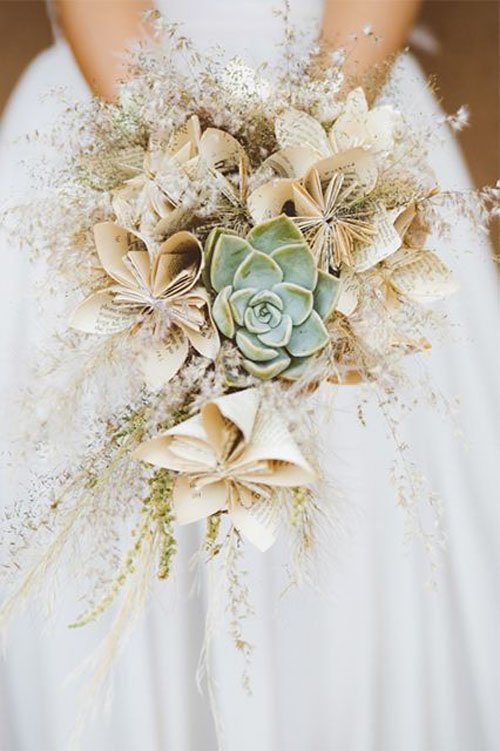 Yarn balls will give warmth to your bridal bouquet for sure. They are perfect for fall and winter weddings, so you should definitely take them in consideration if you are getting married during that time of the year.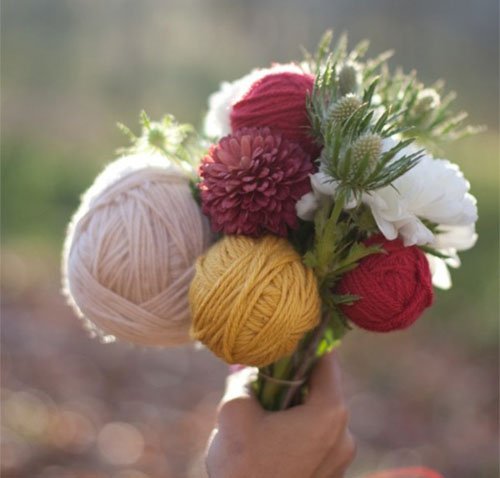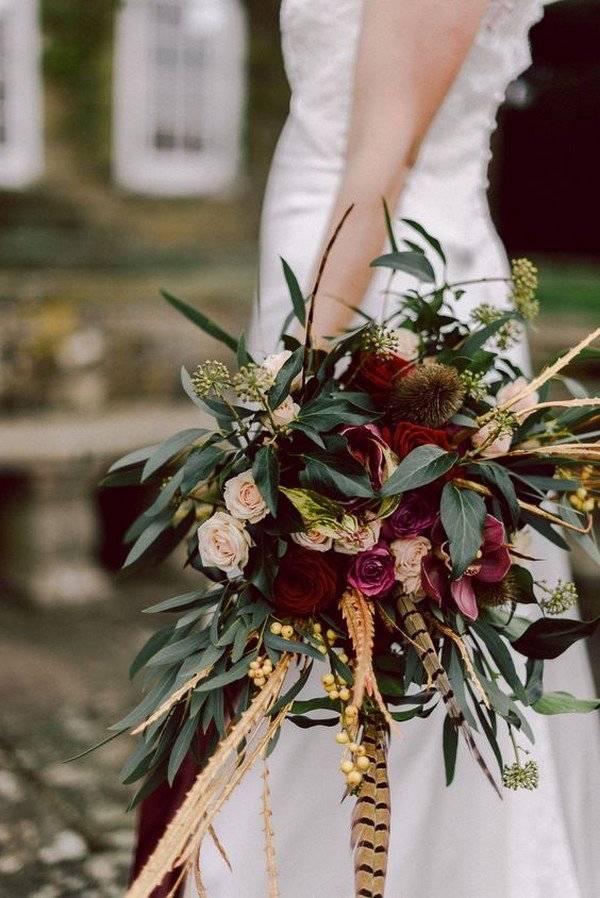 Feathers in a bridal bouquet? Why not? They will make it one of a kind and super eye-catching!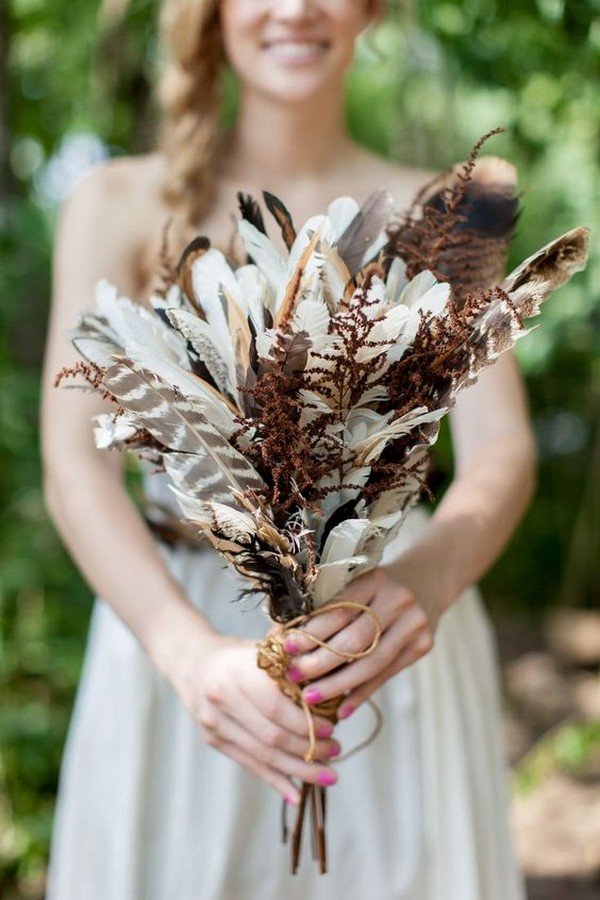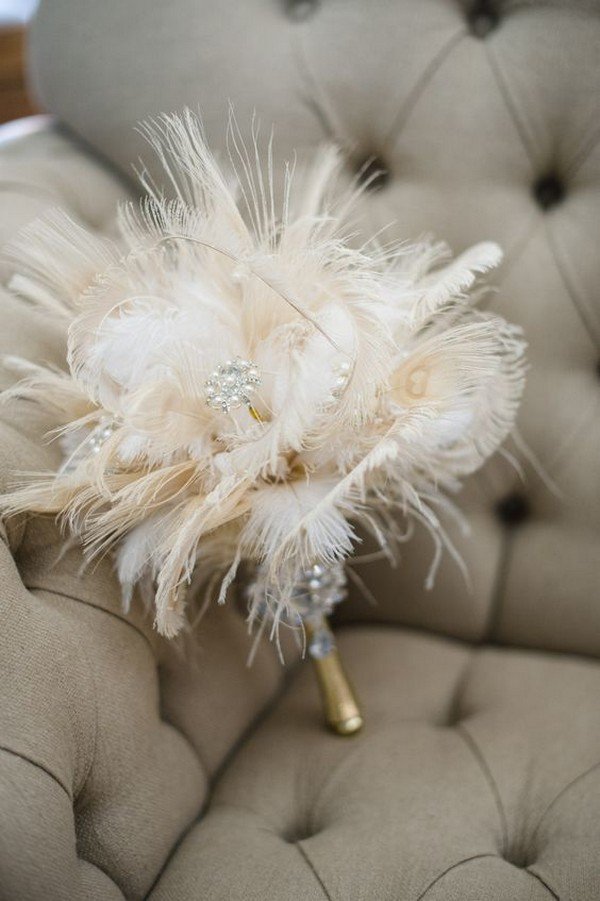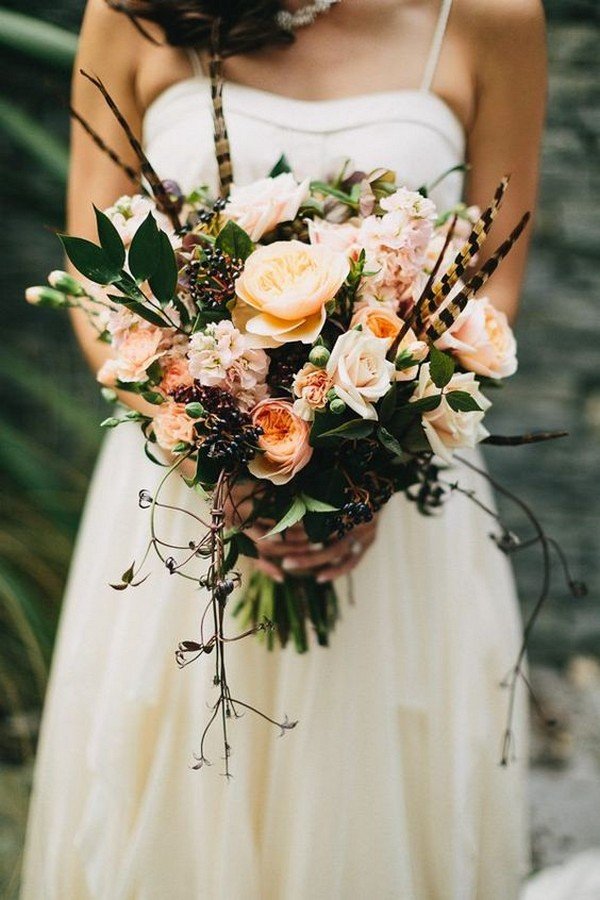 What do you prefer more? It's a tough decision, isn't it? Both of them are so beautiful and unique and they will surely be the first thing people notice!