Empty wine bottles are elegant looking. Because of this they can make creative decorations and good lighting. Wine bottle lights are artistic and can enhance the look of your living space. It's popular because of the beautiful light source. Also, you can help the environment by recycling empty wine bottles.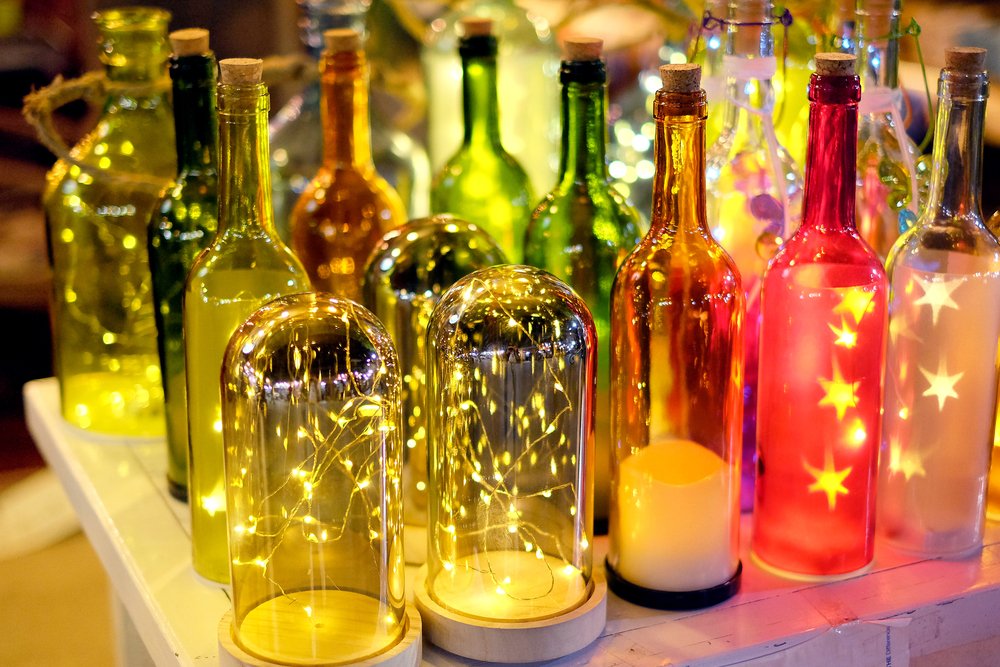 In this post, you'll learn how you can create a beautiful atmosphere using wine bottle lights. In that way, you can think and apply creative ideas for your home or commercial space.
Wine Bottle Lights for Any Occasion
Simple empty wine bottles can be transformed into elegant lighting for any occasion like birthdays, weddings, and anniversaries. You'll not only catch the attention of people but also make them feel special.
If you're trying to set up a date or a marriage proposal, using these lights, along with fresh flowers, a diamond ring, and a delightful meal, will be a good starting point. In short, these LED lights make a cozy ambiance. 
They Spark Good Conversation
Because wine bottle lights bring a perfect atmosphere, people are more enticed to create meaningful conversations. They also make a good conversation starter with people commenting on how they were creatively designed. Many are inspired to engage in good conversation because of the vibrant and cozy effects.
Here are some glamorous ideas to help spark a good conversation between two people, especially those who are newly dating:
Design the empty bottles to form a heart shape with LED lights inside.
Surprise your partner with blinking lights on the table served with red wine and a medium-rare steak.
Incorporate romantic music and this lighting in your restaurant to spark the interest of couples.
Create Wonderful Memories
Everybody wants good memories with family and friends. One major factor that influences wonderful memories is proper lighting. Just imagine eating in the dark. Everything won't make sense without the right lighting. You can use wine bottle lights to make every moment a unique and beautiful experience.
Here are some tips and tricks on how to use these lights to enhance your atmosphere:
Reminisce good memories, like childhood and first dates, using these lights in your home, bar, or restaurant.
Create precious memories by installing or placing the lights around or on the center table, near your wedding cake, chocolate fountain, or any other desserts.
Bring your family and visitors back into the early years using vintage wine bottles.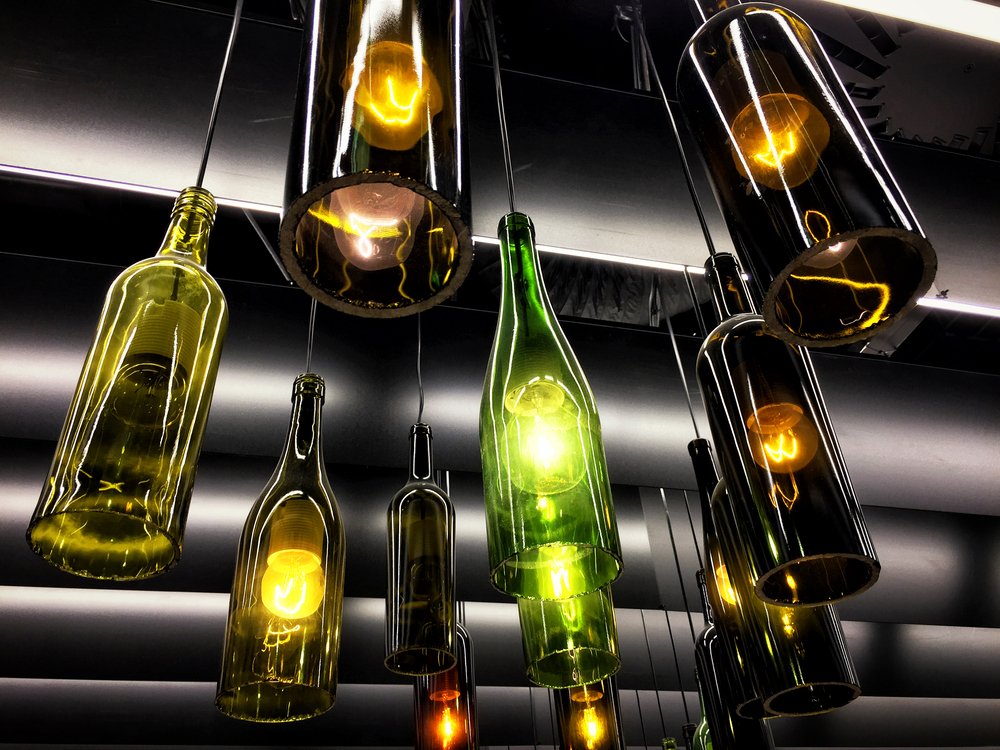 They Make a Cost-Effective Indoor or Outdoor Decoration
If you want to upgrade the look of your indoor or outdoor living space without spending much, go for wine bottle lighting. It's very cheap but provides an elegant look. Instead of buying expensive Christmas lights, these lights are more luxurious but far more affordable.
They Come with Different Features
You'll find commercially available wine bottle cork lights on the market today to modernize your home or make it appear cozier. Some of the great features include:
The availability of bright LED lights
The option of a USB port under the cork
A long life rechargeable battery.
When buying wine bottle lights, there's a few things to consider which includes:
The length of the wire.
The lifespan so you can use it for a long time.
It should provide a bright light to lighten up your place for a long period of time.
Know the average length of time before you need to charge the battery to avoid frustrating your guests and customers.
They Can Transform Your Home's Curb Appeal
You can decorate your garden or home with wine bottle lights to create a romantic atmosphere. It makes an interesting and stunning added attraction to your porch or terrace. Make your yard or garden the envy of the neighborhood with hanging lights shining at night.
Conclusion
There are endless wine bottle lighting ideas and decorative looks for your home or commercial establishment. Empty wine bottles should never go to trash bins. Make use of them as lighting and help protect the environment by reducing pollution caused by non-biodegradable waste. Enhance your atmosphere using wine bottle lights and you'll never regret you did it.