Choosing the right construction team for an upcoming project is critical. Choosing the ideal team for the job can ensure a project is completed efficiently and under budget.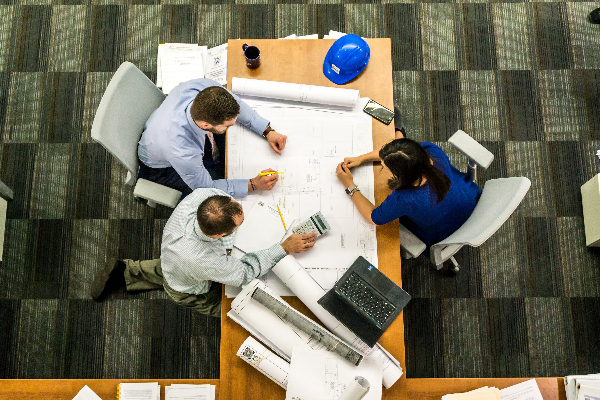 The way in which you find the right team for your project will depend to some extent on the nature of the project itself. However, regardless of what type of construction job you may be preparing for or construction techniques, there are certain general tips that will help you choose a qualified crew. They include the following:
Choose a Team That Specializes in the Type of Project You're Planning
Effective construction methods aren't universal. The right way to approach building one structure may not be the right way to build another.
For example, perhaps you're planning an industrial construction project. If so, you wouldn't want to hire a crew that generally builds houses. They simply might not have the tools and experience necessary for the role. Instead, you'd need to hire an industrial construction team.
Choose a Team That Knows the Area 
You don't necessarily need to choose a local company when hiring a construction crew. Some larger companies have offices, branches, and teams that are dispersed across an entire country (or even several countries).
That said, you do want to hire a crew that at least has experience working on projects in the area where you're planning a new structure. For instance, a project could take longer than necessary to complete if you make the mistake of hiring a construction team whose members are unfamiliar with the zoning laws and other such regulations in your area. Guard against this by hiring those who've worked in your area before.
Ask for Testimonials
When you approach construction companies with whom you're considering working, you should expect all of the people you speak with to claim they're qualified to serve your needs. This is natural, as they want your business.
Unfortunately, the fact that a construction crew's leader claims their team is right for your project doesn't mean they're being honest. Thus, to confirm they're able to deliver results, ask them to provide testimonials from former customers. If their past customers have genuinely praised them, they'll be eager to prove it.
That said, a few glowing reviews aren't proof that a construction team delivers stellar service all the time. As such, you might also want to search for "best construction companies near me" on platforms like Yelp where you can find independent reviews from customers who haven't agreed to provide positive testimonials. These are more likely to be honest.
Ask for Samples
Along with asking for testimonials, when discussing your project with a construction crew's leader, ask for pictures and other such documents (such as blueprints) of work they've done in the past that's most similar to your project. This is another way in which you can confirm a crew leader is telling the truth when they say they're prepared to serve you.
Again, making the right choice when selecting a construction crew can save you a lot of money in the long run. Carefully vetting your options may take time, but you'll be glad you did.