In a few months, it'll be 2020 and if there's anything that should be clearer than that, it has got to be the photos you print. Over are the days when we had to rely on development stores to have our films produced. Technology has upped its ways and inventive devices have only helped us move forward.
But despite the advent of social media and digital havens, there is still something so intricately intimate and special about having pictures printed and displaying them where applicable. If you're a sucker for high-quality photos and have a thing for crisp and vivid printouts, you'll find helpful reminders, if not brand new tips in this article.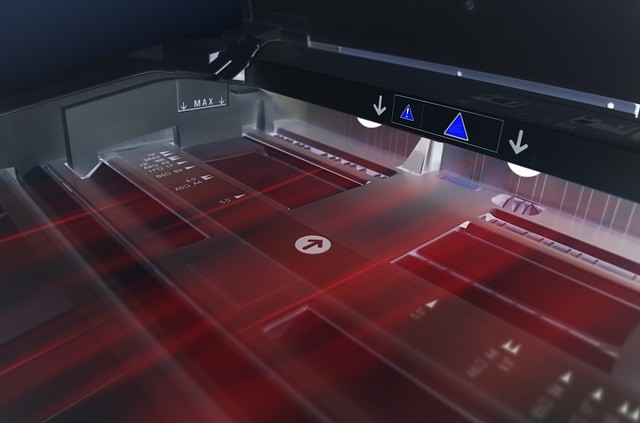 Here Are 5 Tips For Printing Excellent Photos
As much as possible, print only high-resolution photos
No matter how advanced your printer is and no matter how fancy your photo material is made of, if the actual picture itself is fuzzy, then there's very little room to remedy that. Editing applications can only go so far.
A fundamental step in producing quality photos is investing in a good camera or a decent smartphone. Any picture-taking device with at least 5-megapixels should do an earnest job, but the higher the pixel count, the better the chances of your photos looking more professional.
Of course, the politics of photography transcends pixels and so many more things have to be factored in, but it's safe to say that the more advanced your handheld is, the more likely you can capture something worthy of printing. For best results, use the highest resolution level possible. When needed, don't shy away from editing your photos: lighting, saturation, cropping, red eyes—all that jazz. Making sure your digital file is ready is often an integral phase you can't overlook.
When the image you want produced is naturally grainy, have it printed in small sizes. This usually helps keep your picture retain what's left of its quality. Another workaround is using the image as part of a bigger collage with other images. If not, use the same image for all pictures in one large collage.
Not all printers are made equally. Choose wisely.
Say, your image is flawless and it's good to go, the next thing you should invest in is a good, premium printer. If you're looking for superior printing quality, you'll want a multifunction printer with the capacity to scan and print conveniently from anywhere.
Considering how the majority of the photos we take are stored in our phones, getting a printer that enables you to connect and print wirelessly will save you a lot of effort. Granted that Bluetooth printing machines are now available in a ton of places, these things don't always ensure premium printing and not everyone has the luxury of time to go to them.
Say, you had the Canon PIXMA MG5750. With a printer like this, you get a 6.2-cm color display that lets you preview images, print from cloud services, or select the number of copies you want. The evolution in printer technology is insane and there is a wide variety you can choose from.
Although there are several less expensive printers in the market, they're typically not designed to handle formats larger than the 4×6 standard.
Before buying one, do your research and go for whatever meets your needs. Know that printers are valid investments because they last for years and years if only you know how to take care of them. Generally, more professional photographers trust inkjet printers more than laser ones. They're cheaper, are more able to print on a variety of papers, and produce better, smoother colors.
Pick one that contains the technology to guarantee high-quality printing. When shopping online, choose one with several comments from previous buyers and see what they're saying about the performance of your printer of choice. The more informed and aware you are about your options, the easier it will be to narrow down your list.
Ready Your Printer Settings
Similar to your photo-capturing gear, set your printer to the best resolution applicable. Unknown to many, print speed is just as important a consideration when producing hard copies of your pictures. When you notice ink bleeding or color saturation on the final output, it only means that too much ink is produced on the same spots and that your printing speed is slow. Oppositely, when your printing speed is too fast, your images could turn out faded and lackluster.
Because we all make use of different printers, determine what settings work best for yours and how else you can calibrate your device to your printer for best results. You can begin by accessing your printer settings when the pop-up appears on your screen. For ideal results, refer to the manual. Typically, your printer will be on default mode so review which setting achieves maximum effect for your printouts.
The right photo paper can do wonders
Determining what kind of photo paper compliments your printer the most is crucial. The kind of material that's best for you depends on how you intend to use the photo, as well. Are you hanging it by a window under direct sunlight or will it be glued to a scrapbook covered in multiple pages? Longevity and durability are important elements you should consider.
If you want shiny, vibrant colors, glossy paper is what you're looking for. For darker blacks and sharper details, matte paper is the solution. For bigger pictures, art paper and canvas can work, too.
Use a frame
To cap off your efforts, look for a container where your photo can shine. A print in your hands can be gratifying, but it's nowhere as nearly satisfying as having it framed. This gives your final output a professional touch and an expensive, sophisticated feel. For a clean aesthetic, black frames work best. A trick you can try is going for frames that have white borders inside them. This doesn't just highlight your photo, it helps amplify its original size, too.
To establish cohesiveness, use only one kind of picture frames for your photos.