There is a variety of fun and breathtaking locations throughout the world where photographers may take amazing action shots, ranging from beautiful quiet beaches to loud and crowded squares. Here we have gathered a list of the six most fun places to take action shots. Whether you want to photograph people performing activities in a crowded environment or in the calm and stunning nature, all you have to do is choose.
Key West, Florida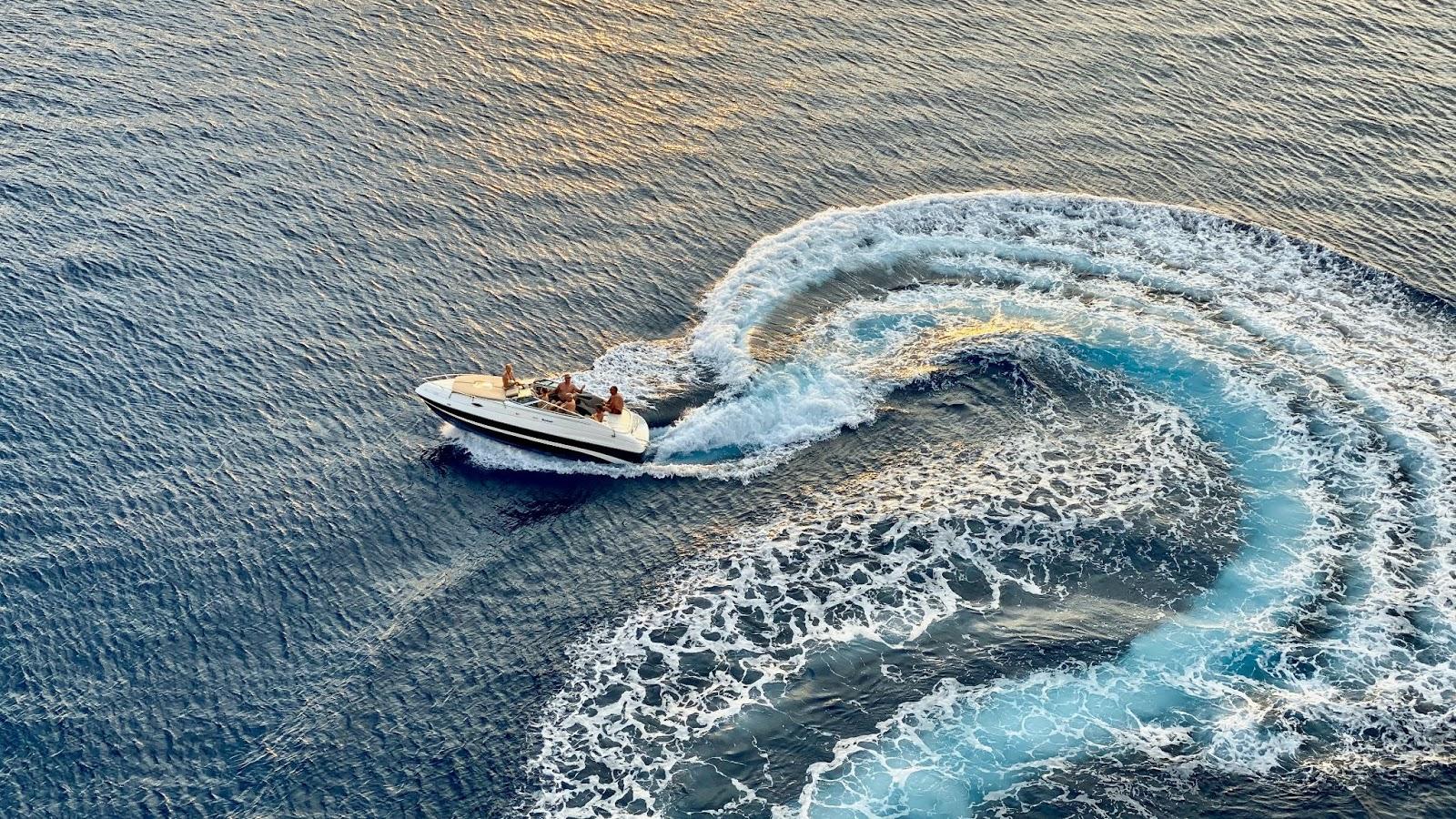 Location – Fort Zachary Taylor Beach
Key West is a tiny island with several gorgeous beaches, each with unique traits and attractions. A lot of the beaches in Key West are amazing for boat photography, especially in Fort Zachary Taylor Beach. There you will see a variety of visitors and locals sailing with Key West Yacht Rentals in and out of the harbor all throughout the day.

Shot – Boat Photography
Taking action shots from the boat can be a little tricky since not only will the target be moving but you will as well. Los Angeles Cinematographer Adam Feuerman suggests using a camera with Optical Image Stabilization. Since you're always moving on the boat, a camera with OIS can improve your shots by eliminating the camera shake that results in blurry images. When you want to freeze motion, always set a high shutter speed and an ISO of 300. Keep an eye for the sun's direction to prevent shadowing and blocking your target. You can also use a tripod, however, it is best if you used a monopod since, with only one leg, it is less affected by the engine's vibrations.
Massachusetts, Boston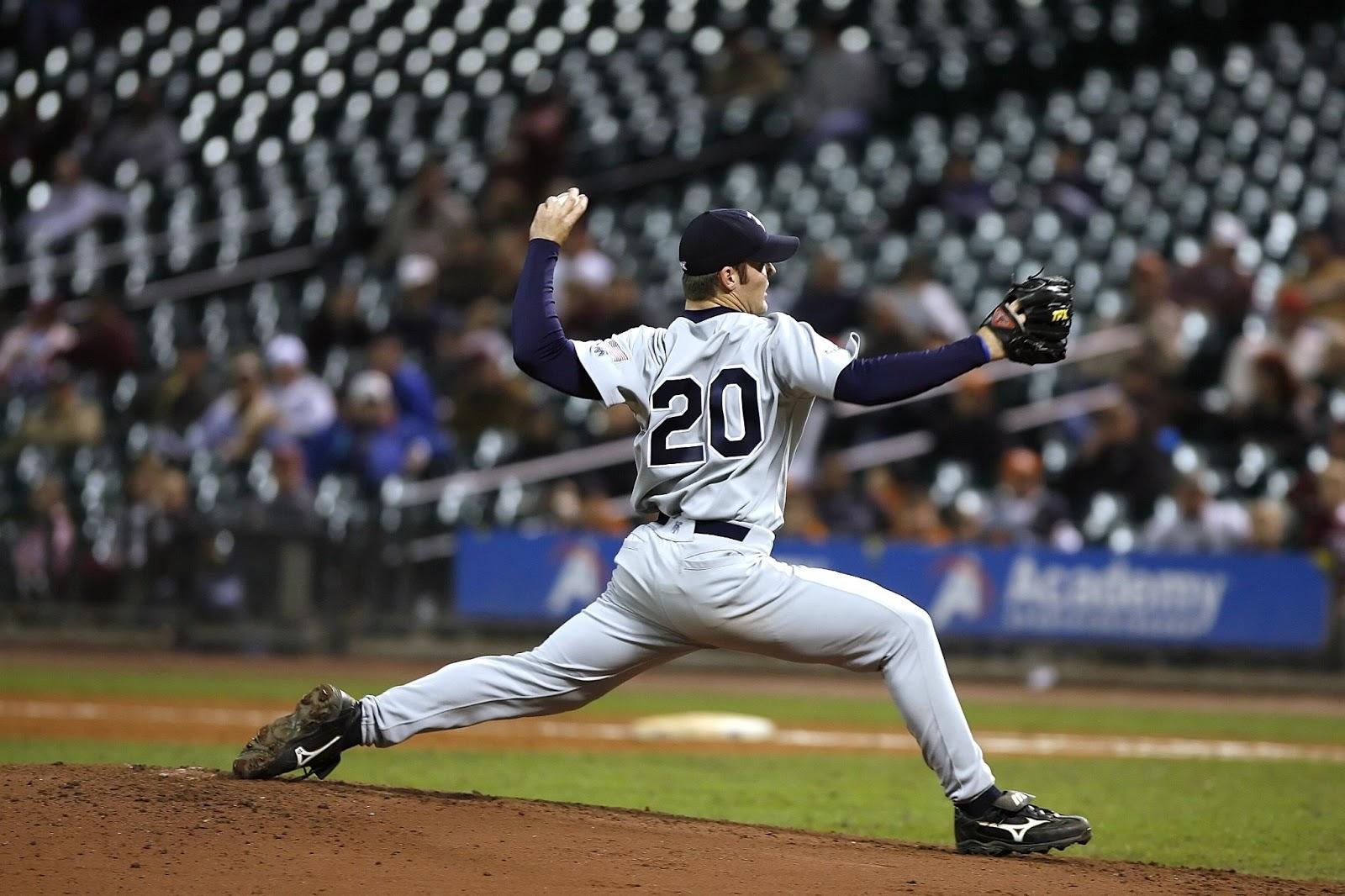 Location – Fenway Park
Boston is a city rich in history and a photographer's dream since it is packed with shooting opportunities, from historic homes to rolling hills and beautiful baseball parks. It is a destination you can't help but photograph because of the natural beauty including beautiful mountain ranges and gushing rivers.
Shot – Baseball Photography
On the other hand, this city is home to one of the biggest baseball teams, the Red Sox. When taking action photography at a baseball game you need to attempt to get as near the action as possible. However, if this fails you will need to utilize a longer lens in order to fill in the details of the scene. Keep in mind that when photographing an action baseball scene, including the ball into the image makes the photography feel more alive. Shooting a sports scene, you want the fastest shutter speed possible. To get a high shutter speed in order to freeze and capture motion, you will frequently need to shoot at ISOs of 800, 1600, 3200, or 6400.
Hawaii, Maui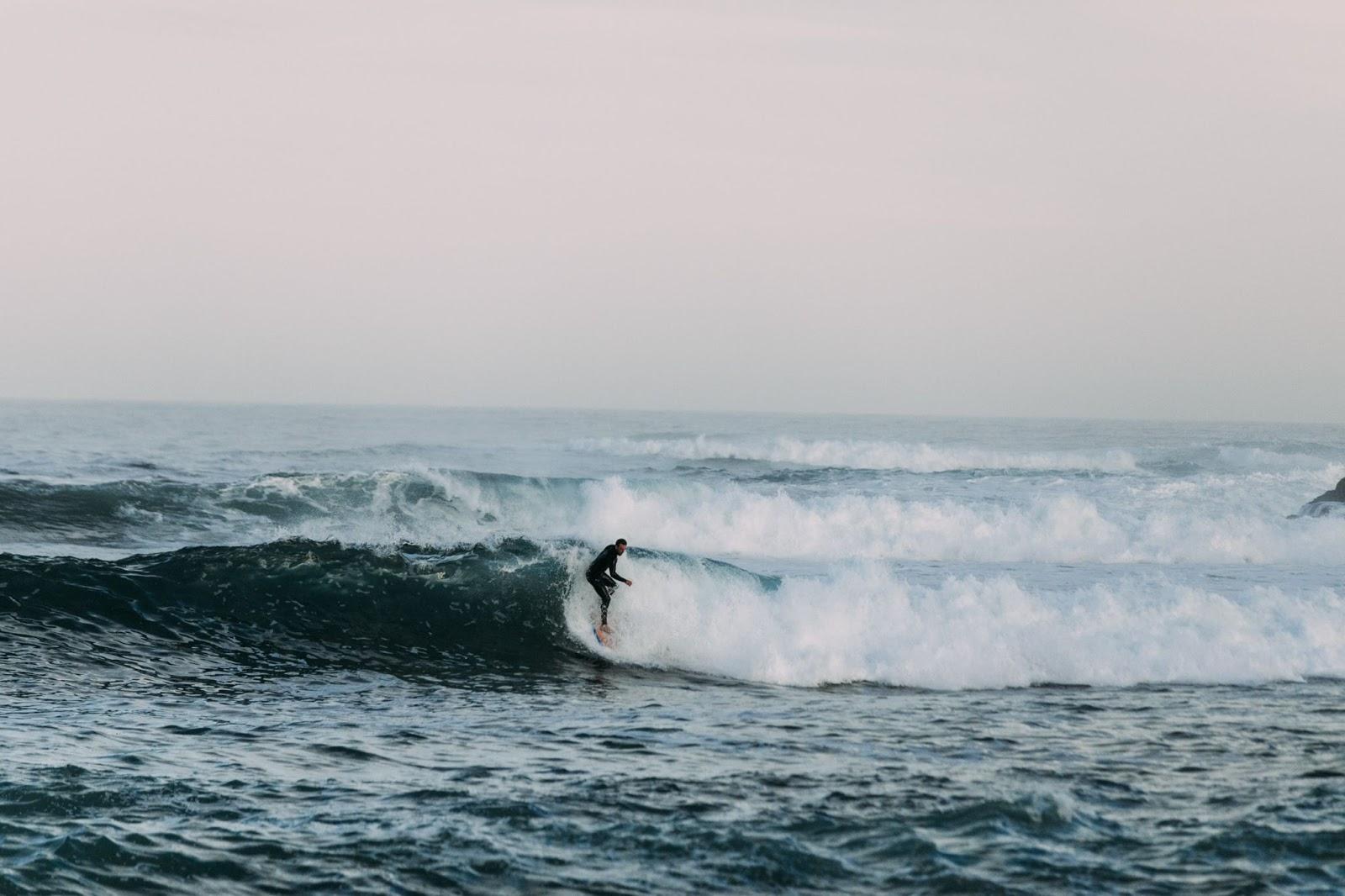 Location – Ka'anapali Beach
Maui includes a lot of beautiful sights and activities which handle a wide range of interests. Gorgeous scenery, beautiful beaches, breathtaking landscapes, and a pleasant atmosphere all these features characterize Maui. People can find a diverse choice of activities ranging from rain forest hikes, surfing, to sunset strolls on the beach.
Shot – Surf Photography
Taking action photography of the subject surfing takes great skills. For starters, observe how the light hits the ocean and examine the way the light is reflecting off the waves. In order to capture a decent shot, you should shoot from a distance away from the beach where there would be no reflection interfering with the image.
To freeze motion, you should set the shutter speed to at least 1/800th of a second, whereas if it's too bright then increase the shutter speed to 1/2000th of a second. Since photography at the beach or in the water typically has a lot of available light, you should keep the ISO at the lowest level in order to cope with less image noise.
Brazil, Rio de Janeiro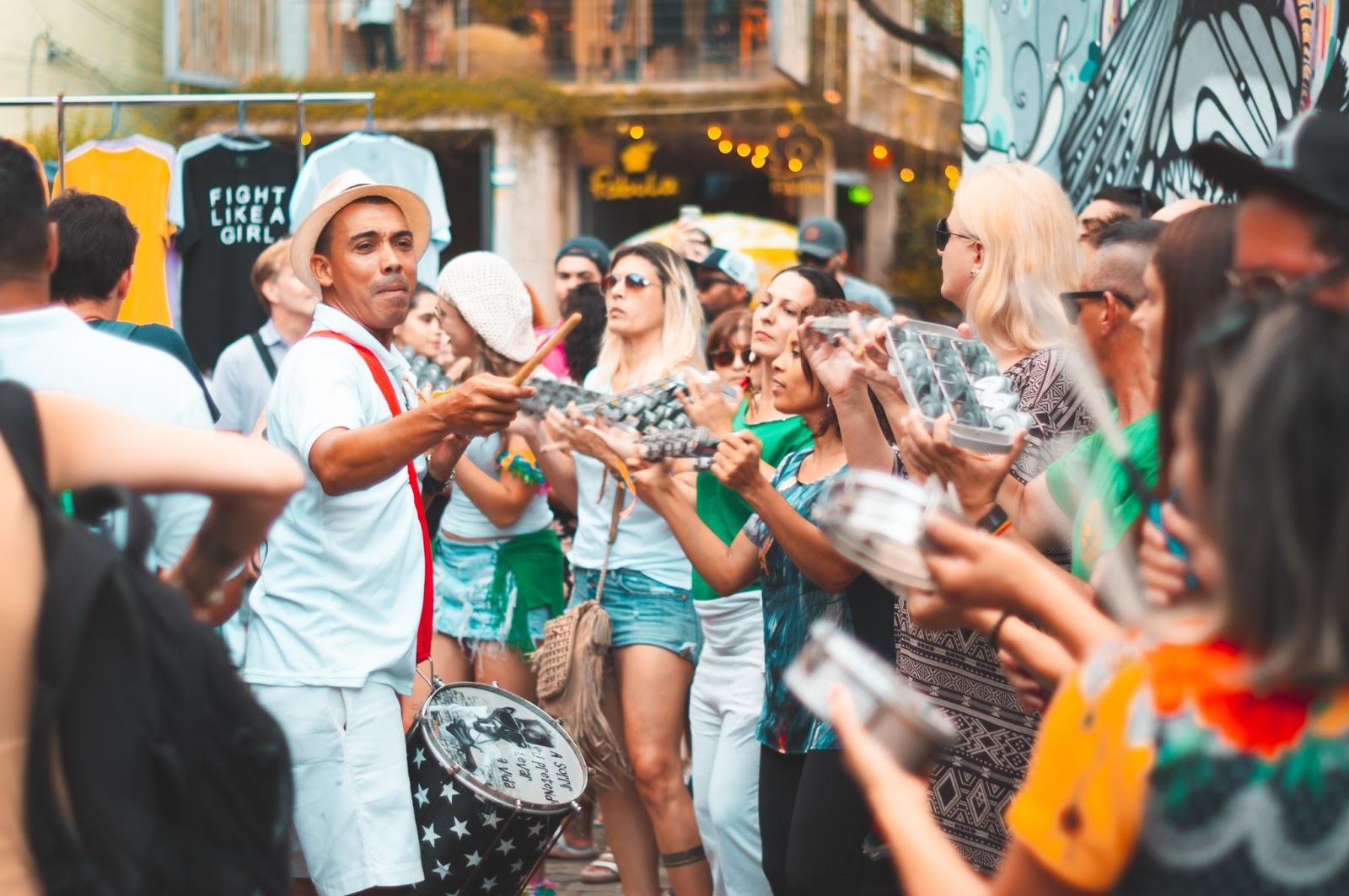 Location – Cinelândia Square
Rio de Janeiro is a city with remarkable uniqueness, with beautiful beaches and exotic jungles, a huge carnival held each year, as well as a booming nightlife, to name a few. People come to Rio for a variety of reasons, including the breathtaking scenery and the many locations to take photographs. Especially during carnival season where the streets and walkways are filled with music and people from all over the world.
Shot – Carnival Photography
Taking shots of the carnival might be a little tricky since you will constantly be battling the masses as well as other photographers and on top of that, the event will move quickly. So practicing beforehand to capture moments that are sharp and in focus is essential. During carnivals, there will be a lot of movement happening, so you will need a fast shutter speed in order to freeze motion and capture the action. However, if what you're aiming at is being more artistic and unique, you can use a slower shutter speed to add a more dramatic effect to their pace.
Additionally, you can also try the method of shooting from the hip in order to capture a nice crowd image with details such as people waiting for the restroom, food stalls, clothing booths, and more, which all contribute to the carnival atmosphere.
Oceania, New Zealand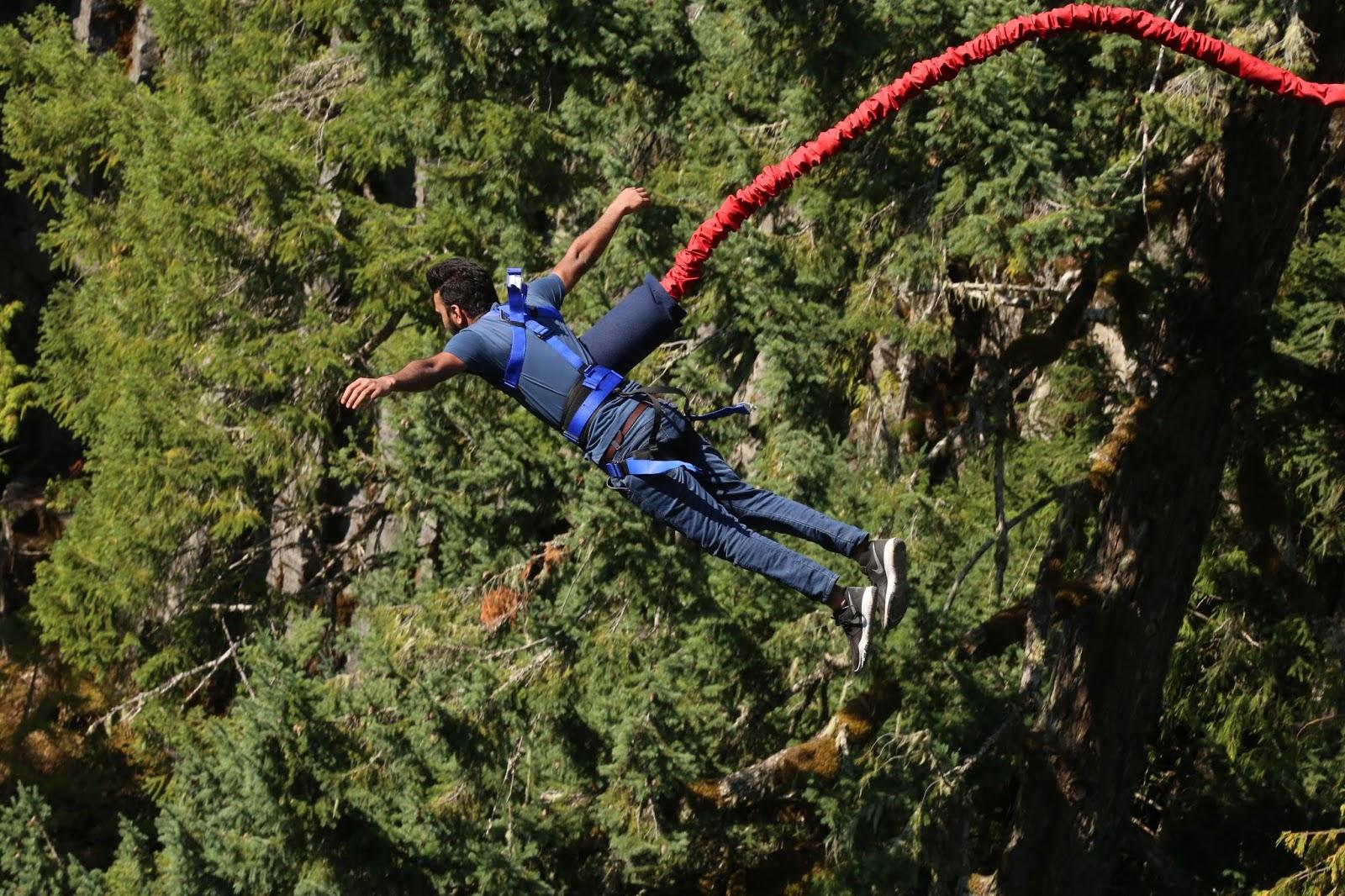 Location – The Pipeline Bungy
New Zealand has so many breathtaking natural beauties with rain forests, coastlines, dazzling beaches, rivers, and more. New Zealand will provide you with the opportunity to see and photograph some of the most stunning and diverse landscapes ranging from rough mountains to stunning beaches with crystal waters. This city also has a huge bridge in the mountains which people use for activities such as bungee jumping.
Shot – Jumping Photography
To capture people bungee jumping, you need to choose an aperture of f/5.6 and fix your camera setting to aperture priority. Half-press the shutter button before the subject starts to leap in the air and gaze through the lens. Be ready to capture the moment if the shutter speed is 1/400th of a second or faster, you can also increase the ISO to a higher value. Additionally, you may add a focal point in the center. This arrangement will allow you to quickly locate the focal point and focus on the individual as they begin their leap. Keep in mind to set your camera to continuous shooting, also known as burst mode since it allows you to capture several shots per second or more.
Washington, DC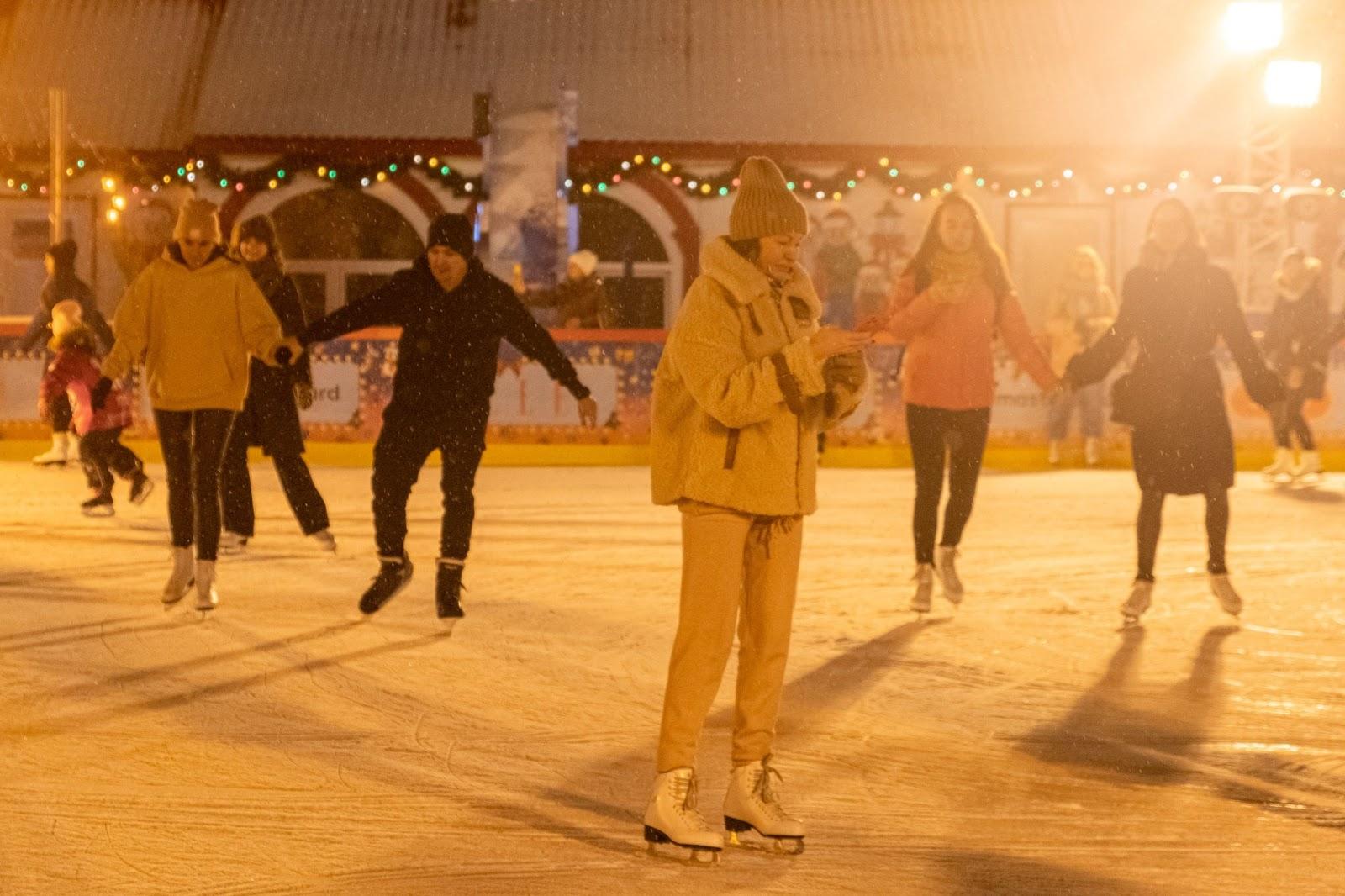 Location – National Gallery of Art
The National Gallery of Art, the Smithsonian museums, and all the famous monuments are among the many free things you can visit and photograph while in Washington DC. Aside from the classic D.C. attractions, there's also great art, cuisine, and nightlife. Most of the prominent sights and activities are concentrated on the northwest part of the National Mall, which is best explored on foot, perfect for photographers.
Shot – Ice Skating Photography
Start implementing a telephoto lens with a focal length of 135 to 300mm if you plan on capturing ice skating or figure skating. Setting your ISO higher is essential for ice skating, especially if the light is dimmer. Additionally, fast shutter speeds are essential for any type of action photography including activities such as ice skating or speed skating. It is best if you set your shutter speed to at least 1/400s and up to 1/1000s.
Remember to keep the white balance to auto since it will capture the ice without making it seem gray or glassy. However, you can also fix the color of the ice in post-production.