A wedding is a sacred ritual that happens once in a lifestyle, and no one wants to leave the chance of making it the most special memorable day ever. The wedding period consists of various rituals that are performed a few days before the wedding. When things are coming to an end, no one wants to forget those smiling faces and want to go back to their lifestyle. To capture beautiful and sweet memories like these choosing the best Asian wedding photography is important. Here are a few tips that will help you select the best photographer for your big day.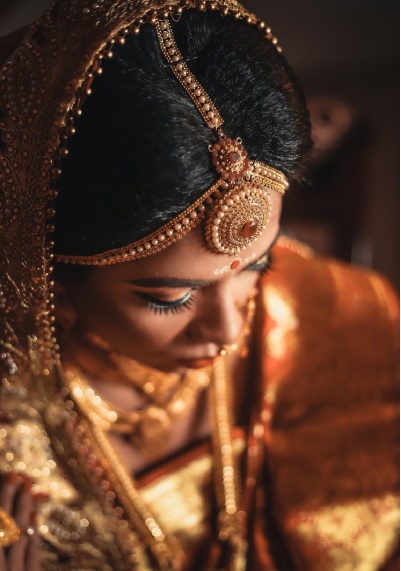 Select someone who knows about all the customs
Being an Asian photographer in a foreign land is not easy. If you are selecting someone for the big day, make sure they know about all the customs you plan to perform. They should be well aware of things to do and things not to do. This will make your day smoother and better for everyone around. Even if they are assigned as photographers, they should learn to respect your customs and make sure to keep it that way on your big day.
Someone who knows the skills: how to deal with lighting and different poses
A photographer should always be able to play with lighting and adjust it accordingly to get a perfect shot. Though you won't be able to dedicate your time to a photo session fully, a photographer should know the art of capturing photos even in minimal time. If you are not good with poses, a photographer should be able to tell you how to pose and which one is going to suit you the best.
Make sure they have proper equipment
People hire professional photographers because they have the requisite skill and make sure to have proper equipment for capturing the perfect short. Make sure they at least have a tripod, wide-angle lens, a standard camera that has the capacity to record videos too. The best Asian wedding photography may include drones or dolly shorts, but that entirely depends on your budget because camera equipment is very expensive.
Go through their portfolio
So, the way you know their work is through a portfolio. The best photographers will maintain a portfolio no matter how hard it is. So, whenever setting up a meeting with your photographer, ask them to carry their portfolio to understand their work better.
Make sure to ask about the charges
Budget is one crucial thing in your wedding, and you have to choose a photographer that fits in your budget because marriage has multiple other ways for expenditure. Whenever you set up a meeting, make sure to discuss the charges and if they are ready to work at your budget.
Make sure they are understanding and calm
A service provider should always be calm in nature. If they don't have the capacity to deal with your confusion or wait to get the perfect shot, they will never be able to make the best album for your wedding. They have to be understanding and listen to your demands. They must work according to your needs; otherwise, it's of no use.
Ask them if they can give you a demo
A photographer might not agree to this, but your work insists they give you a demo before the final day. You might have seen their portfolio, and it must be great to look at but, how do you know if they are the ones who clicked it? If they asked for a paid demo, you might want to consider agreeing to it. After all, you want the d day to be a perfect one, right?
Don't select the first one you meet
You will have to start searching six months before your wedding for a task like this, and we are sure you must be looking forward to a pre-wedding shoot. These things happen beforehand, and you need to make sure that you find the best one. Don't try to settle on the first one even if you loved them so much. Always make sure to have at least four to five options in front of you in order to select the right one for your D-day! You can ask the ones you meet to hold and wait for your call but, make sure not to lose contact if you like them. This may put you in trouble for the last few days.
Though selecting the right photographer entirely depends on what you are looking for, tips like these can help you select the best Asian wedding photography service with ease. Try to study a little bit before you meet them and ask pertinent questions to know the amount of knowledge they have in their field of expertise!