The world is so marvelous and diverse that a lifetime won't be enough to see all of its wonders. However, seeing a small fraction of its incomparable beauty may feel like you're being let in on a great secret. Many people were taken by Asia and its exciting trekking trails. Stunning views, breathtaking landscapes, and a sense of great adventure will accompany you with every step you take.
If you're looking for inspiration for your future adventures, you've come to the right place! Below, you'll find descriptions of seven amazing trekking trails in Asia. We made sure to find examples from different countries, with varying degrees of difficulty. If you want to find your next dream destination, keep on reading!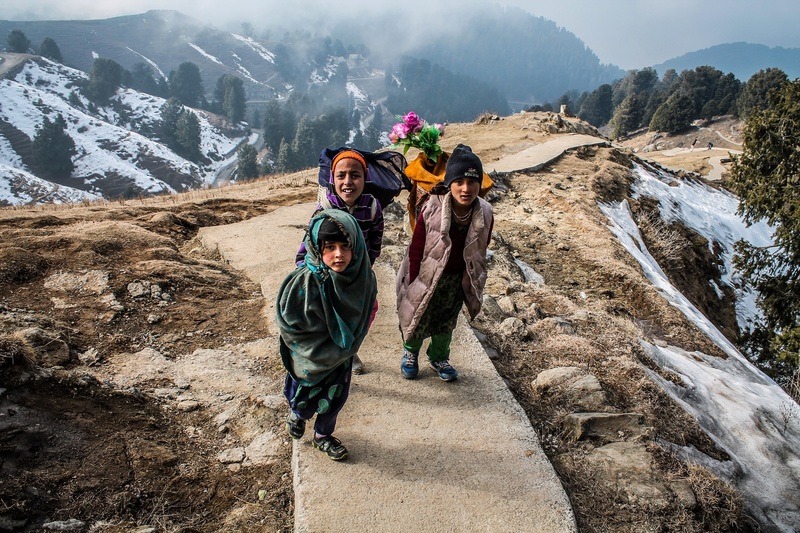 Snowman Trek, Bhutan
If trekking in Bhutan has been on your bucket list for quite some time now, you've probably heard about the Snowman Trek. Considered to be one of the most challenging treks in the world, it's not for the faint of heart! This one is for those who are more experienced in trekking and have some serious outdoor skills.
The trek will take you between 25 to 28 days. You can expect harsh weather conditions, high altitude, and isolated, snowy landscapes. On your way, you'll see remote locations inaccessible to ordinary tourists – Tiger Mountain, Jichu Drake, Tsenda Gang, Jumolhari, and many more.
Lantau Peak Trek, Hong Kong
Let's move on to the colorful Hong Kong, where you'll find one of the best trekking trails for beginners. When you finally get away from the city's urban jungle, feel free to set your foot on the Lantau Peak Trek.
Lantau Peak is the second-highest summit in Hong Kong. The trek is short (between 2 to 3 hours), but it has its fair share of challenges. As you climb the steep mountain slope, you'll discover lush hills and plains, previously hiding under the clouds. On your way, you can also explore the Po Lin Monastery and see a large bronze statue of Tian Tan Buddha (The Big Buddha). A trek during sunrise is an unforgettable experience – don't forget to bring your camera!
Mount Rinjani, Indonesia
If you want to see a truly unique landscape, you can't miss the volcanic island of Lombok in Indonesia. There, you'll have a one-of-a-kind chance to climb an active volcano, Mount Rinjani, also known as Gunung Rinjani. Its last eruption happened in 2010, but it's been deemed completely safe now.
The trek lasts between two or three days and is suitable for both new and more experienced travelers. The volcano is topped by a crater lake, and let us tell you – the views from the top are breathtaking. The scenery alone makes it worth climbing for, but the lakes and hot springs you'll find on your way will make it even more tempting.
Luang Prabang, Laos
Also known as the Chomphet Trek, it's a perfect option for travelers who want to go off the beaten track and escape the crowds. To get on the trail, you need to take a boat across the river – it will take you only a few minutes to get to the other side. Then, you're up to two or three hours of trekking adventure, far away from the chatter of excited tourists.
On your way, you'll encounter five different temples, clandestine villages, and lush greenery. You'll be surprised how much beauty is hidden just a boat ride away! But be warned – in summer, it can get really hot, and you'll have to deal with mosquitoes.
Mount Kinabalu, Malaysia
Mount Kinabalu is the highest peak between the Himalayas and New Guinea, standing at over 4,000 meters above sea level. This world-famous trek up to the top is perfect for more seasoned climbers. You'll need to hire a guide, as well as book accommodation and hiking arrangements in advance.
The trek itself takes between two or three days. However, it can be quite challenging; that's why physical fitness and great stamina are more than required. However, the amazing Malaysian countryside views, pristine Borneo Rainforest, rocky, moonlike terrain, and hot springs you'll see along the way make it more than worth it!
Annapurna Circuit, Nepal
Here's another moderately challenging trail, perfect for robust, advanced climbers and trekkers who want to cross this famous destination off their bucket list. This trek will take you at least two weeks to complete, and at times it will be physically tough. It's also not advisable to people prone to altitude sickness – your goal, Thorong La Pass, stands at 5,400 meters above sea level.
The trek will be challenging both physically and mentally. You'll be in the Himalayas, which is quite an achievement on its own. As you cross narrow bridges and ascend to the top, the scenery will change from the exotic jungle to desolate snow plains. However, when you finally get to the bottom, you may feel like a different person. These experiences make people come back to Nepal time and time again, and it's considered a real trekker's paradise.
Mount Fansipan, Vietnam
If you're tired after sightseeing the loud Hanoi and crowded Halong Bay, embark on a whole different adventure – a trek to the top of the highest mountain in Vietnam – Mount Fansipan. The trail is relatively beginner-friendly. You can opt for a solo hike or go with a group. Guided tours take around two days, while you can make your solo trip in one day.
What can you expect as you ascend Mount Fansipan? Flat forest paths, easy-rolling hills, green-coated mountains, and the unspeakable beauty of northern Vietnam. You can also buy a ride in a cable car, which will get you to the bottom in less than 20 minutes.
The Bottom Line
Asia is breathtakingly beautiful and extremely diverse. The treks scattered all around the continent are exciting. Those who had the chance to see them warn others that their beauty is highly addictive! It may turn out that after your first adventure, you'll keep coming back for more.
Even though travel opportunities are restricted, people still hope the situation will eventually change. For now, nobody can stop you from at least making plans about trekking to your dream destination. Hopefully, one day you'll be able to make your travel dreams come true and see the incomparable beauty of trekking trails in Asia with your own eyes.