Wood is an extremely versatile material that can be transformed into various things that can be utilised in your home. From simple wall decorations to cabinets, jewellery boxes, and even everyday furniture, knowing how to wood craft is a skill worth the practice.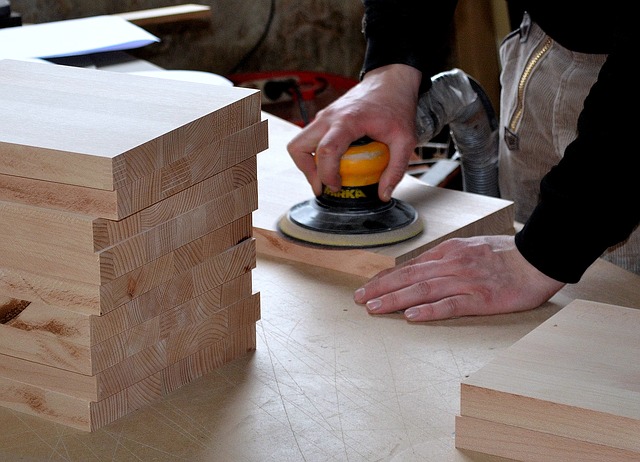 Whether you're just beginning your journey with wood crafting and want to opt for simpler designs, or maybe you already had your fair share of practice, we're here to give you a list of the best DIY wood crafting ideas that can be done at any expertise level. Depending on your skills, you can change the design a bit, so don't get demotivated thinking that a design is too easy or complicated for your abilities – you can always adapt it to yourself! If you need more help, just follow these DIY woodworking tips.
We prepared a list of three DIY wood craft ideas for your home that can surely make any weekend much more enjoyable and productive!
Wooden Birdhouse
We're starting our list by telling you about the beauty of constructing a wooden birdhouse, as we think this can be an excellent project for anyone that wants to start their adventure with wood crafting. It's a relatively straightforward design, and you don't need much wood crafting expertise to get it done.
You'll need a few pieces of simple equipment that can be utilised for many different woodworking projects you might want to take up in the future. A few wooden slacks, a cutting machine, a drill, and some bolts are all you will need to get started, and the chances are you probably already have a few of those lying around your garage.
If you want to take it a step further and construct a durable design for the local birds to relax in, add some EPDM rubber roofing to the design, which will protect its inside from the rain. Even though rubber roofing is mostly used with its designated purpose, it can also be utilised for many wood crafting DIY projects and not only!
Attached Wooden Boxes
We've all found ourselves at least once or twice scrolling through Pinterest at night, looking at all those unique room ideas with great wall decor pieces. Well, now is as good a time as any to make those come true without having to sacrifice your bank account.
All that's required to start constructing your wooden boxes are a few wooden planks, a wood cutting machine, a drill, and some bolts. You can also purchase things such as paint, or even go a step further, and acquaint yourself with some other decorative pieces that will suit your room and coherently fit in with the rest of the space. Even though the task is pretty self-explanatory, there is a wide variety of videos across the internet showing you the assembly process step-by-step so that you won't get lost along the way.
Tip: Place some plants on top of the boxes when constructed and bolted into the wall; it will give the decorative pieces a touch of nature that will make them look even better.
Jewellery Boxes
In our humble opinion, jewellery boxes are the epitome of wood crafting. You'll not only be able to utilise it as a place to store all your favourite jewellery but as a decorative piece on your vanity. If you're not a fan of jewellery, though, we have an equally impressive project for you, a perfume box. Think of it, how glamorous it would be to have a place to store all your jewellery, or even better, perfume – reminds us of old Hollywood, and that's exactly what we're trying to achieve here.
A jewellery box can be an excellent woodwork project to undertake for those who already did some wood crafting as it is one of the more complicated ones. Our suggestion for those more involved DIY projects would be to plan everything and dedicate certain days for specific tasks. It may take you a few weekends to get it complete, but once you get it finished, you'll understand why watching DIY videos is so satisfying.
With projects like this, make sure to dedicate a day to the design process, draw it out, and note everything down with all the measurements. That way, you'll be able to save yourself from the extra stress of something not fitting adequately once you're in the process. We suggest you get yourself familiar with videos showing the exact process of how those can be constructed, and then get to work yourself!
Conclusion
During the times of constant lockdowns, we all found ourselves on the weekends wondering what to do. After all, there are only so many movies you can watch, so why not get your foot in the door of the world of wood crafting?
It can not only be a great experience to grow on a personal level, as you gain some skills that can be utilised in various future projects, but it can quickly become your new favourite hobby. You'll see just how convenient it is to have the skills to construct anything and everything you may need from the comfort of your home!