Hello DIY lovers. Are you ready for a new outdoor DIY adventure? We are going to share with you some inspiring garden decorating ideas that you can make on your own. They are all gorgeous and unique, and will give your yard an amazing and colorful look that everybody will simply adore. Now when the spring is here and everything around us is blooming, it is time to transform your garden into a breathtaking landscape using some of the decorating ideas presented in the gallery below. You don't need to be an experienced gardener or a seasonal professional to enjoy garden projects. In fact, many DIY garden crafts are perfect for beginners. On the web can be found so many simple DIY projects for novice gardeners.
Add a wooden coffee table and chairs in the garden to enjoy your first coffee in there. Make some creative bird house in the garden using an old tea pot. Or, plant flowers in an old bag that you can use as a flowers pot. Get one old pallet or use another restored wood to create a simple wooden walkway. First make a flat surface and then move the wood in place. Walk on the boards to test for stability and add more soil as needed. If you treat the wood first, it will last longer. Also keep in mind that wood becomes slippery when wet or frosty. There are so many inspiring ways you can use old items and transform them into new unique garden decorations, as old boots transformed into cute bird houses, or old watering can with lights into a garden chandelier.
DIY Garden Crafts
Paint some old aluminum cans in different rainbow colors and plant flowers in them, and place them on the wooden fence, giving it a colorful look. We are sure that your neighbors will simply enjoy seeing your garden decorations and stealing some of the most creative ideas from you. And we are sure you will be proud to present your creativity and your DIY masterpieces to everybody's eyes. Below you will find some cute and easy home gardening ideas that you can make in an instant to add music to your backyard. Whether your garden has a vintage atmosphere, you will surely find projects that suit your style. For those who love upcycle, this list contains many fun guides.
From tea cups to chandeliers to old table legs, you can make pretty beautiful garden crafts from almost anything! These DIY garden crafts also contain ideas for art and decorations that will beautify your space from water features to stairs – whether your outdoor space is small or large.
Aluminium can ideas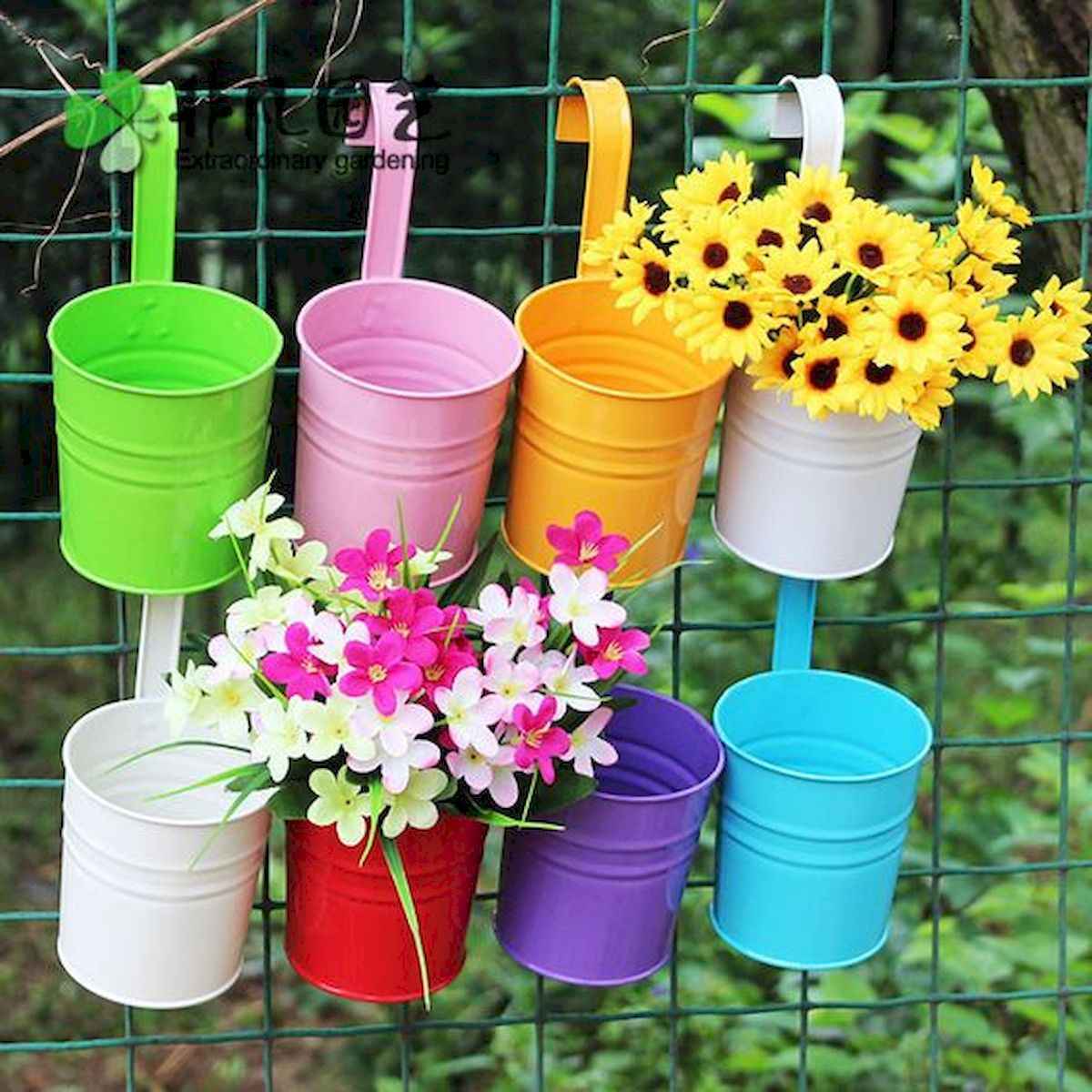 source
Bag garden idea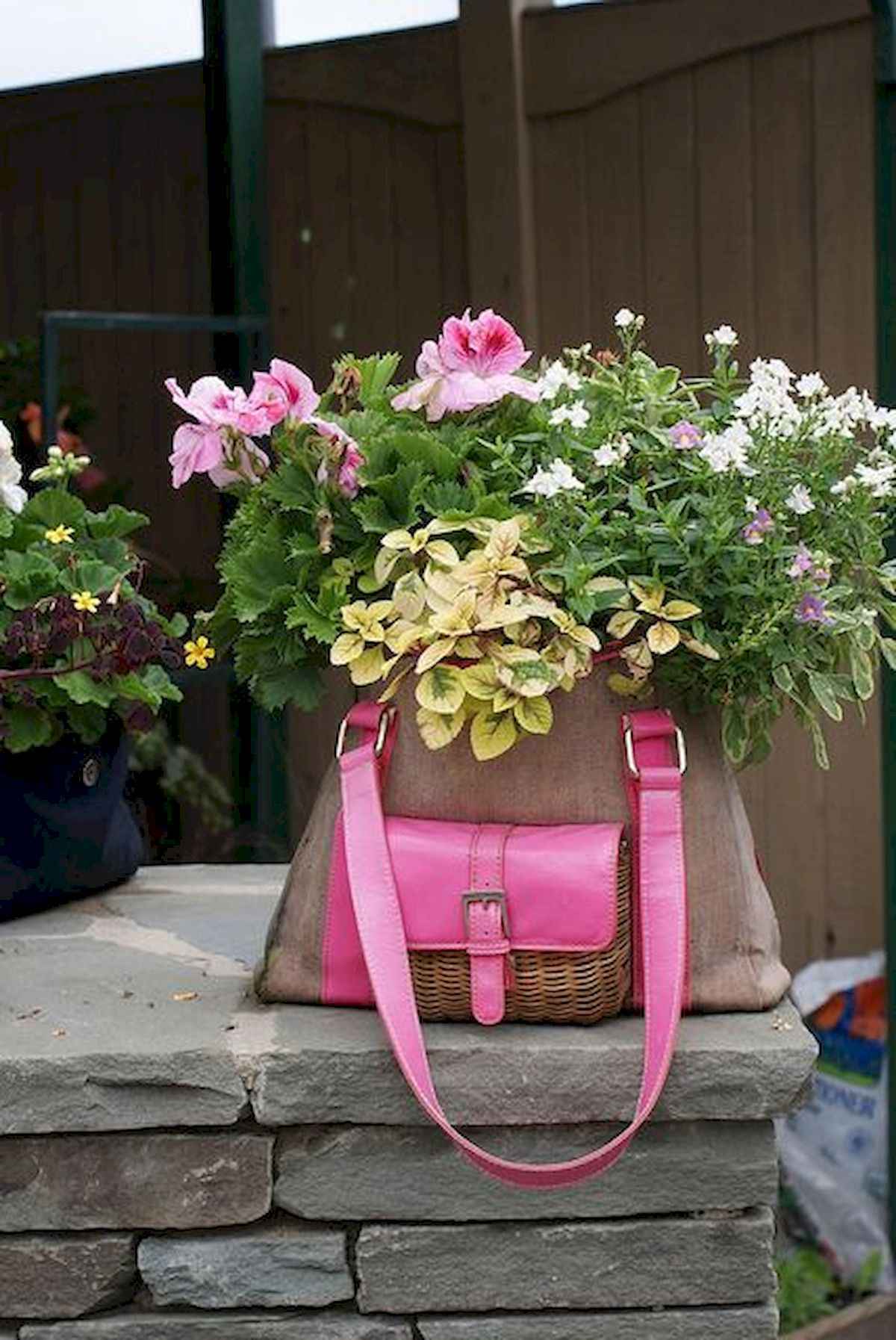 source
Boot Re-purposed Into A Cute Birdhouse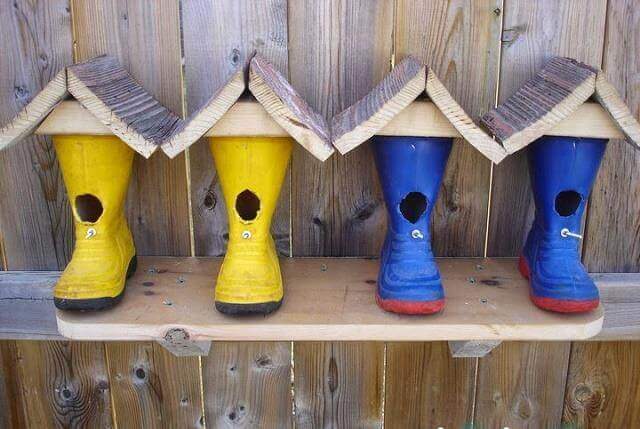 source
Garden Chairs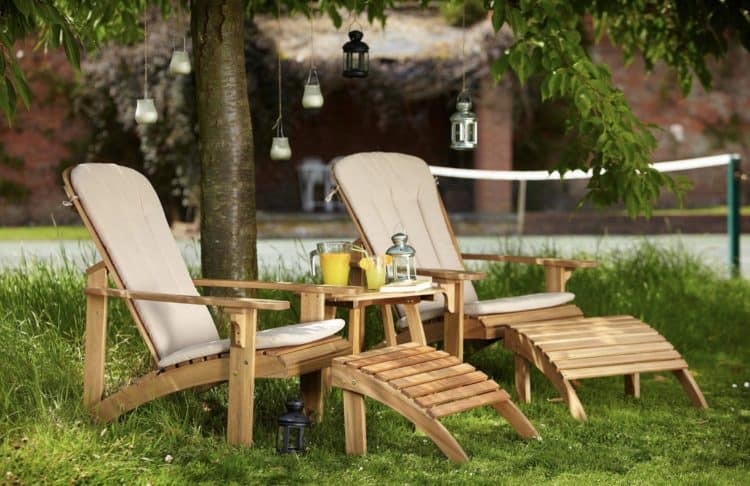 source
Watering Can with Lights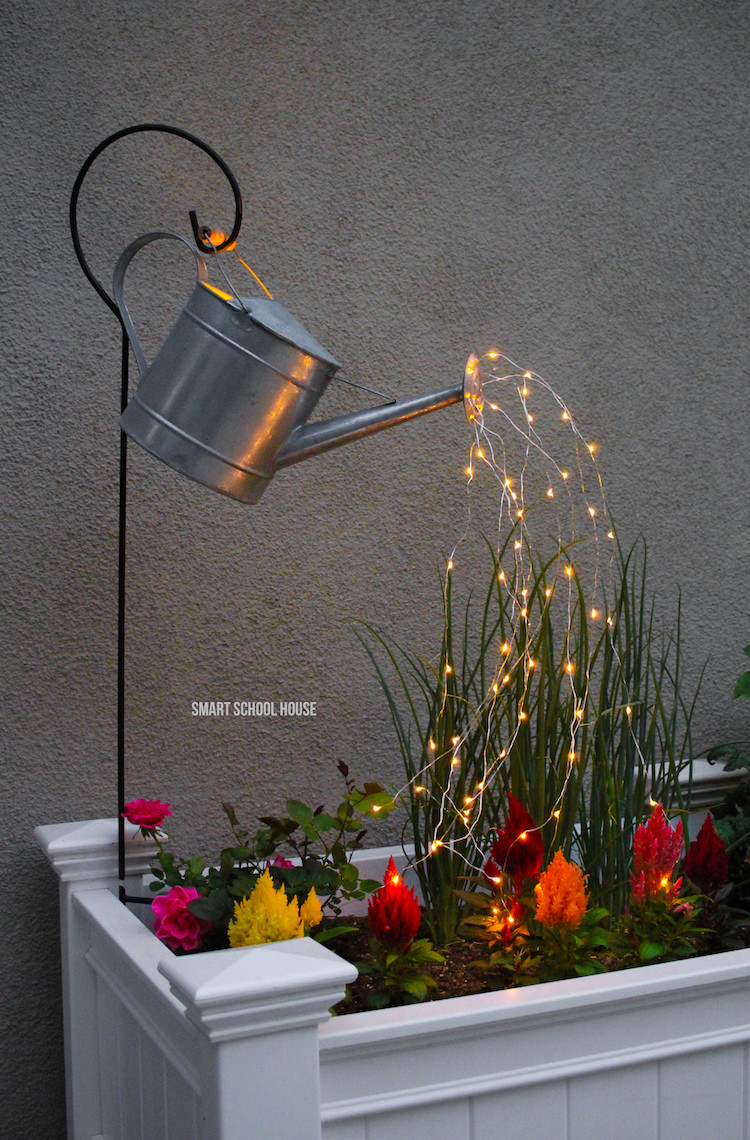 source
Vintage Summer Garden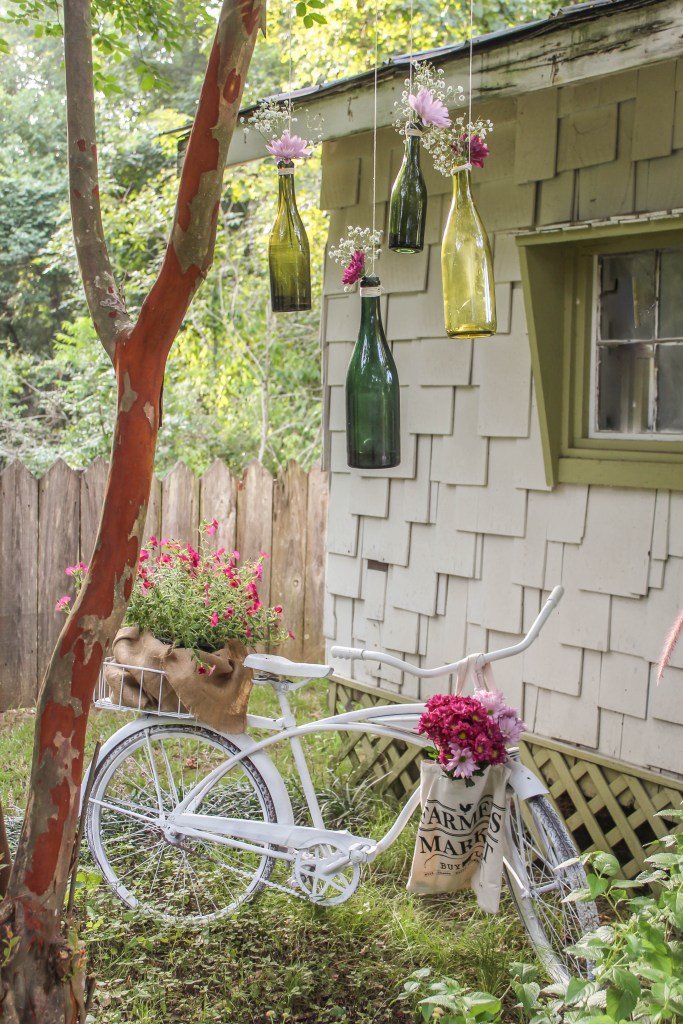 source
Tea Pot Bird feeder And House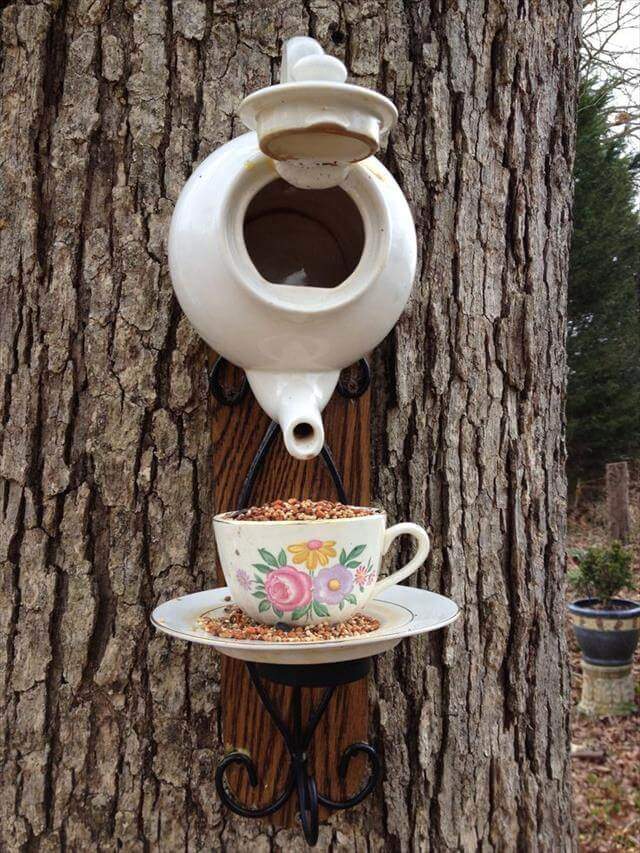 source
Overflowing florals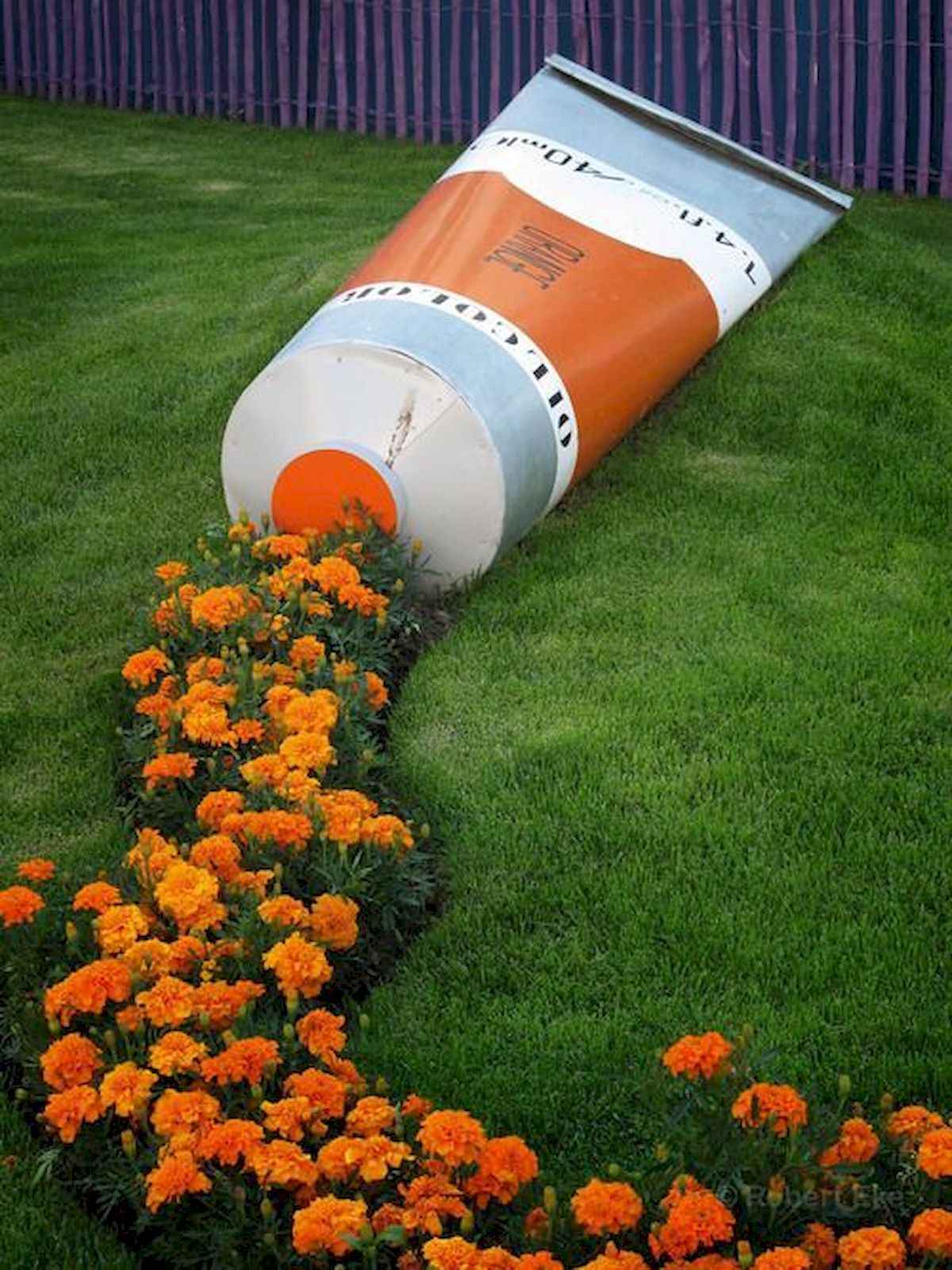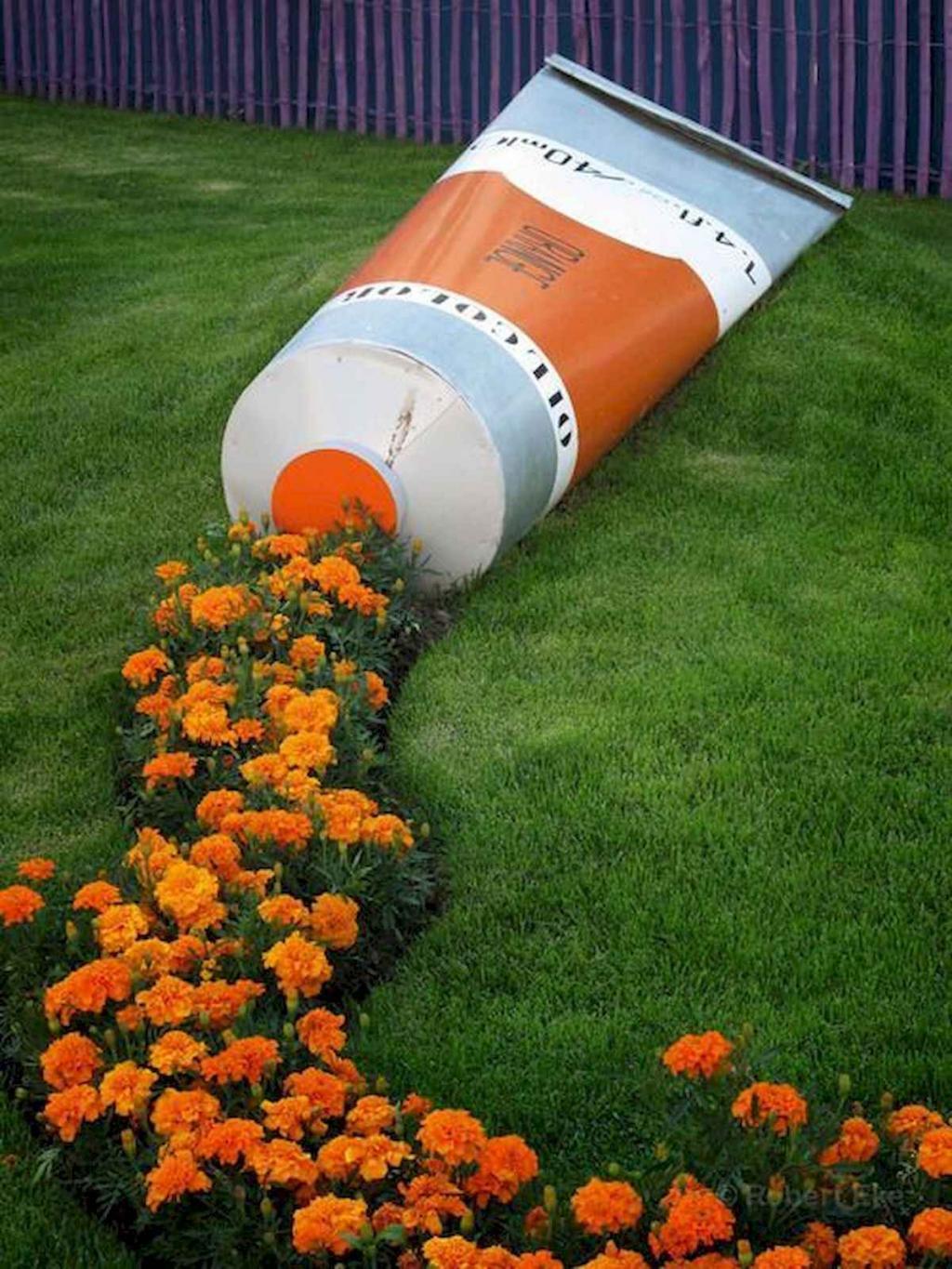 source
Tire planters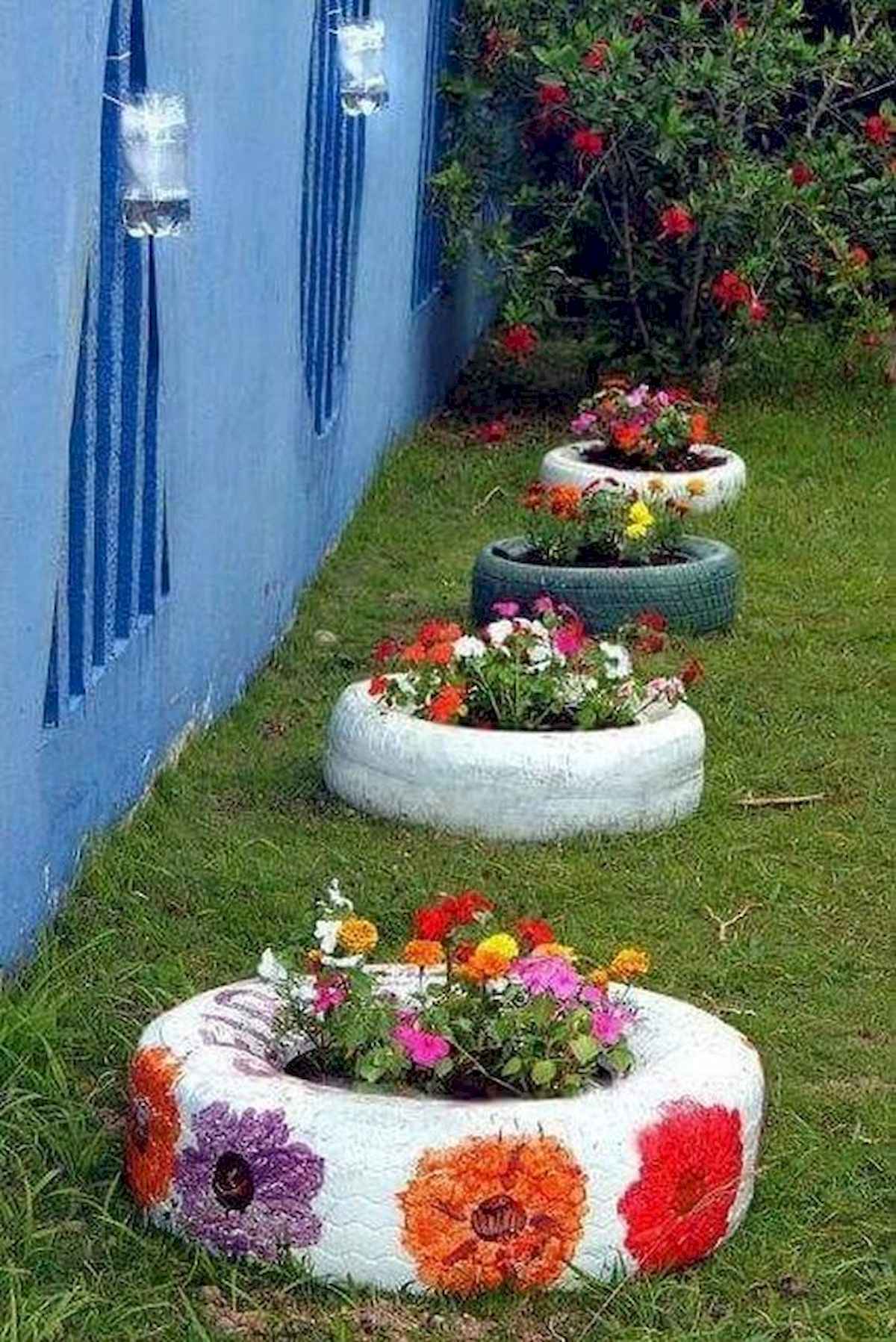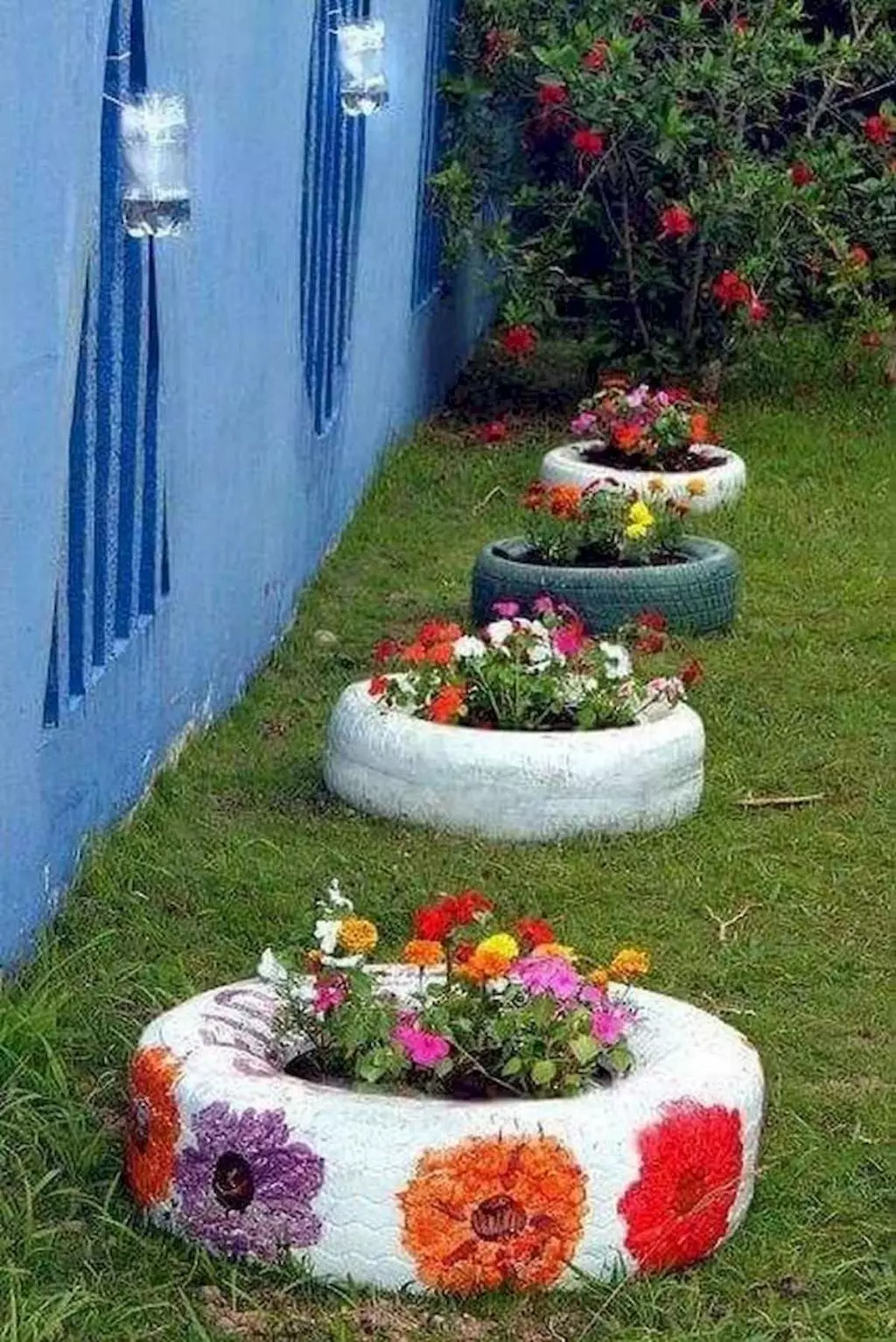 source
Umbrella garden decor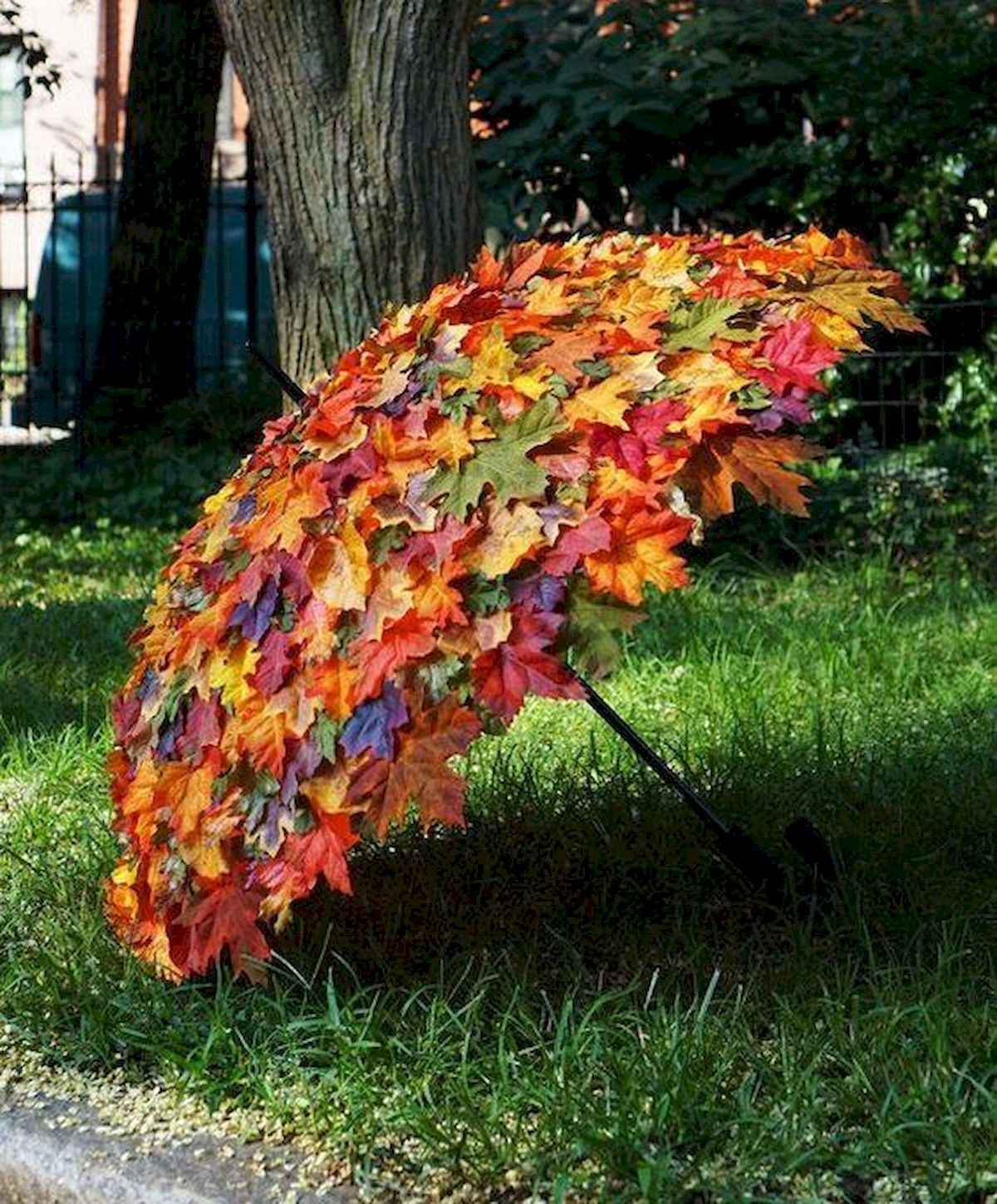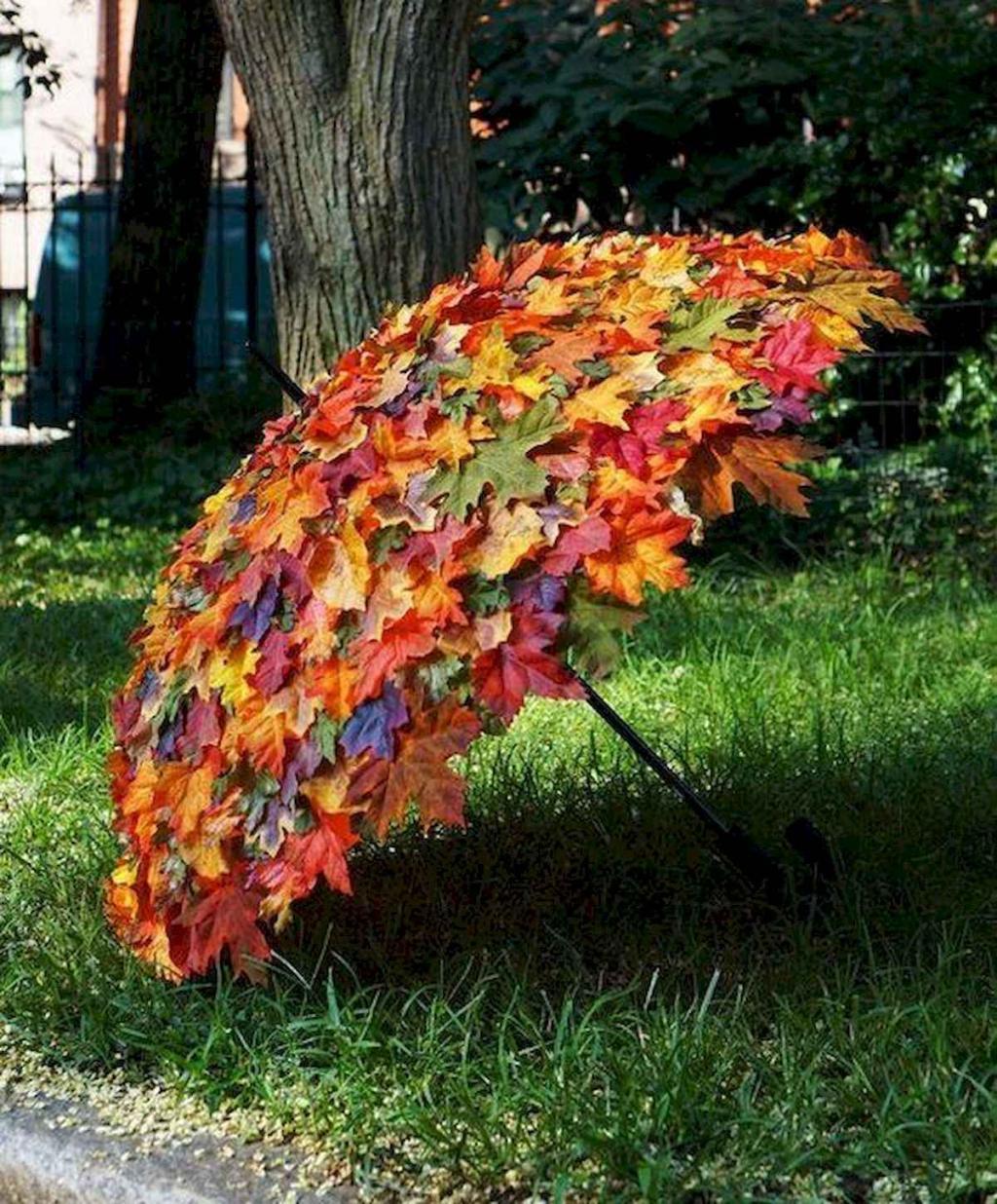 source