The students call them boring, also strict some are lazy and so on and so on but they really give everything to attract the attention of the students and to teach them something. Some teacher has really cool way to do this and they really have an awesome sense of humor.
Watch the choosen 8 teachers who know how to have fun. Enjoy!
Awesome homework-giving teacher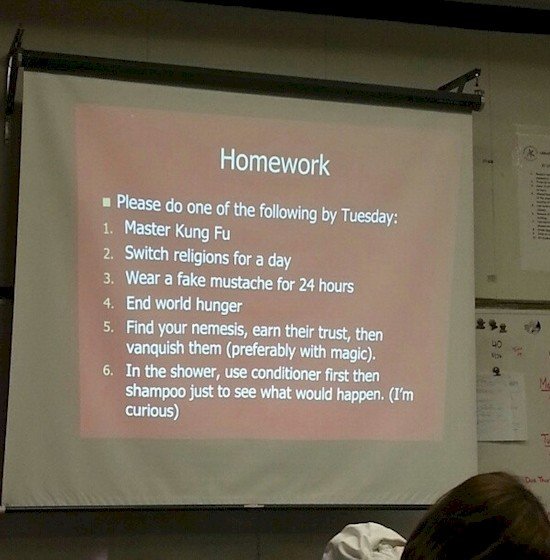 source
Chemistry teacher who is obviously a Lady Gaga fan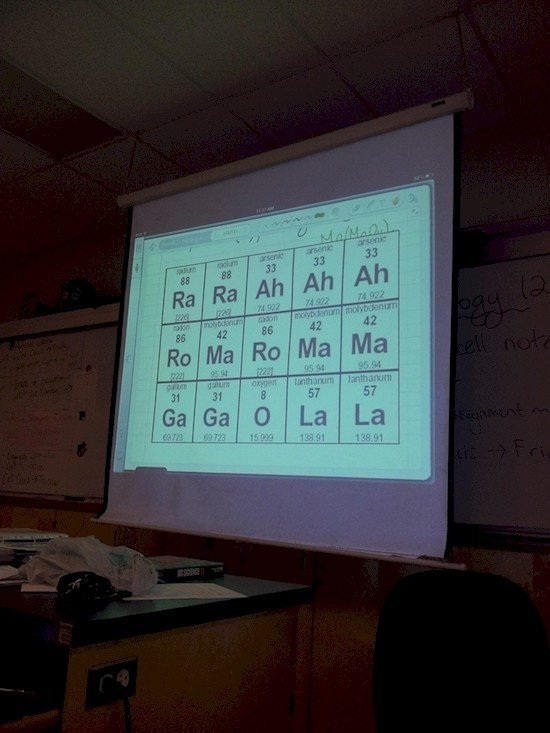 source
This teacher who knows how to lighten up the ambiance during a WWII test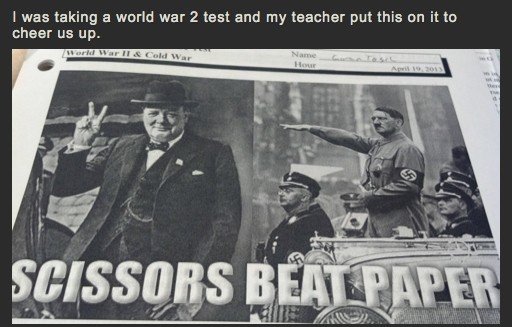 source
A part-time teacher and a full-time Stormtrooper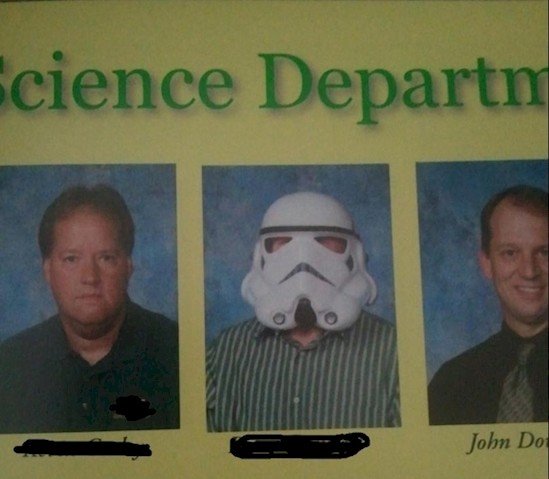 source
Teacher who filled in the blanks LOTR style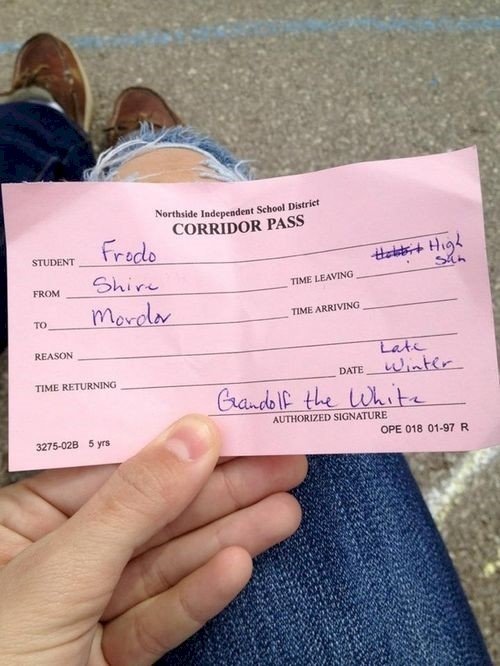 source
A teacher who understands how to properly teach their students the consequences to their actions
The Teacher  adds even more pressure to that ominous ticking sound.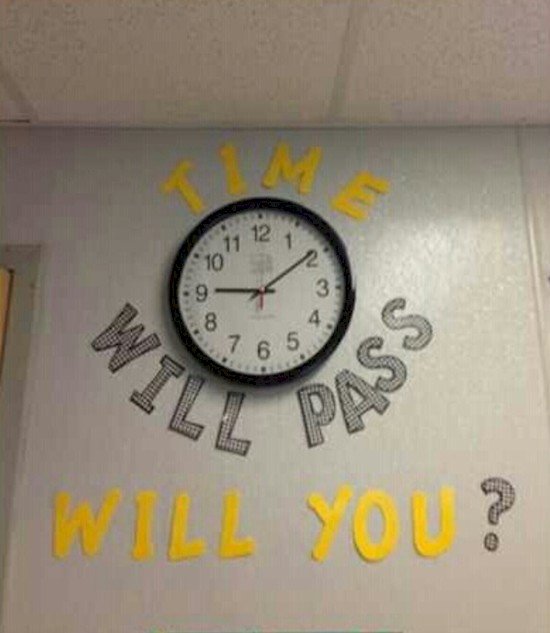 source
This teacher who knows how to give bonus points correctly.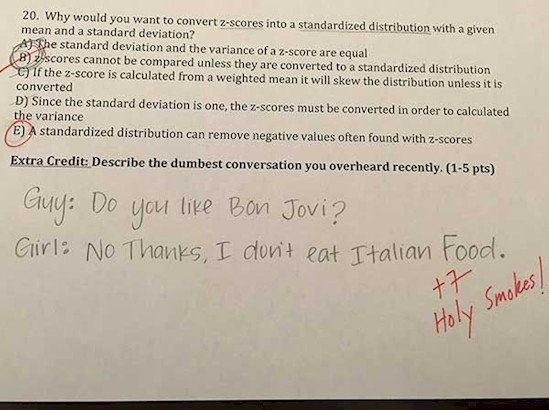 source