It is summer and everything around us is so shinny and wonderful, everyone is thinking about holiday and beaches, but there are so much of us that want to spend their free time doing different things than a typical beach holiday. One such idea is to make a romantic picnic for you and your partner. Picnic is always a good idea no matter the season, but summer is definitely the best period to plan such a activity. There are some interesting details that you should know when planning a outdoor picnic and let us help you organizing the most perfect picnic ever with listing you some of the most important tips you should pay attention on when picnic is the next thing you are planning to surprise your beloved with.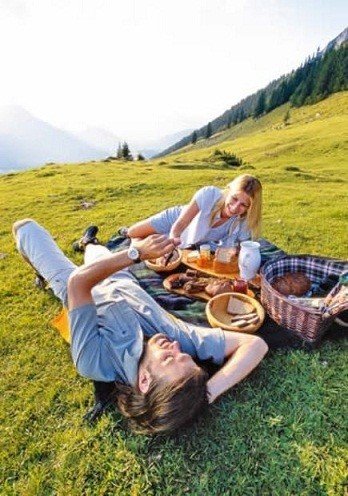 source
Tip number one: Things to prepare
An old school picnic basket: You probably already have one of those old wooden picnic baskets where you can put everything you need for the picnic such as plates, cutlery, the food, the drinks…
Champagne glasses: The first thing that comes into a mind when romance is mentioned is a cheers with some delicious wine or champagne, so you should definitely bring some champagne glasses with you if you want it to be perfectly romantic. Just, be very careful with the glasses while carrying them because they are fragile and can easily be broken.
Romantic menu: If you are planning your dream picnic don't forget to bring some romantic food too. Include in your menu strawberries because they are considered the most romantic fruit ever.
Comfortable and luxurious blanket to lie on and to place the food, the drinks and all the other essentials for you perfect picnic.
Appropriate picnic dress code: for you picnic just choose the best picnic appropriate clothes such as some flowing dress, sunhat, or shorts and comfortable t-shirt.
Bring some music: you can play your favorite musing on your mobile phone or  if you are playing some instrument such as guitar you can bring it too, and dedicate some romantic song to your partner.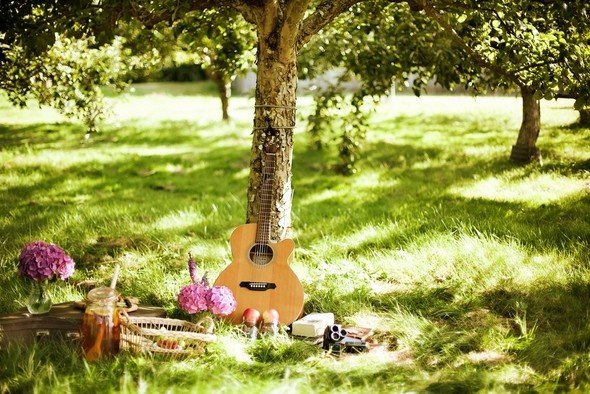 source
Tip number two: Places to go
Once you have everything prepared choose your picnic destination. First, consider if you are more for an indoor or an outdoor picnic. The pay attention if you want it to be more private or if you are more for a public place. There is a list of the most appropriate places to organize a picnic in:
A park;
An open meadow;
A forest with so much wood areas;
On a boat;
On a beach;
In the mountain;
Along a river, lake or waterfall.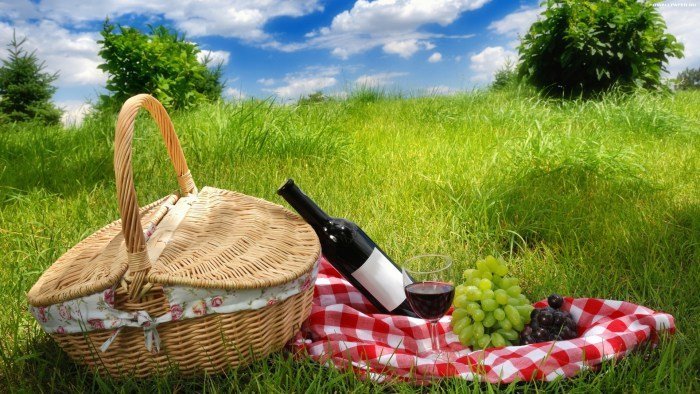 source
After choosing your best destination, just take the basket with all the essentials and you are ready to start you picnic full with joy, party and romance. Enjoy!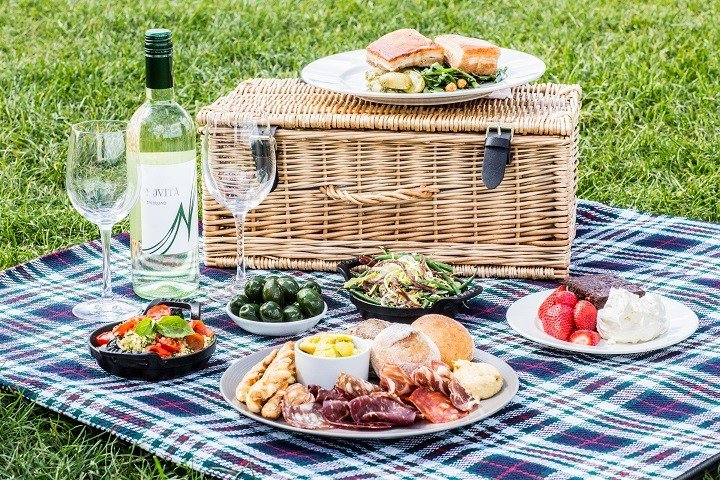 source