We are already in the middle of August and we have to admit that summer and the summer break went by really quickly. Students will be soon getting ready for school and they may not be very happy about it. Who wants to get back to school? The first couple of days are extremely hard but you will get used to it and you will love to hang out with your friends there for sure. If you want to make things fun at the start of the school year, we suggest you to recreate some of these manicure that will get you in a great mood. Plus, your mani will be in the center of attention and everyone will complement them for sure. Scroll down through this article to see the Amazing Back-To-School Nails Designs That You Are Going To Love. If you want to hit school with your summer manicure don't miss these neon nails designs, or if you feel that fall is just around the corner see the fall nails that will amaze you.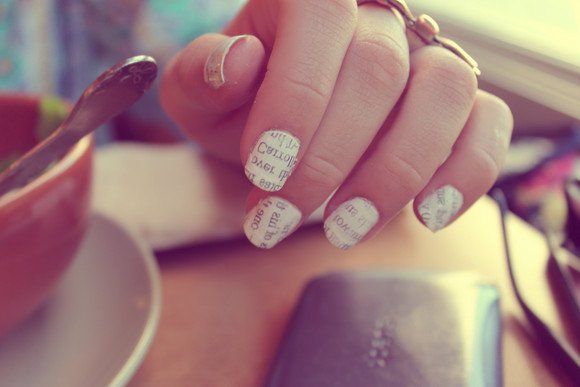 Are you into chemistry and physics? If yes, you have most certainly found the perfect manicure idea for you that will get you on the right foot for the first days of school!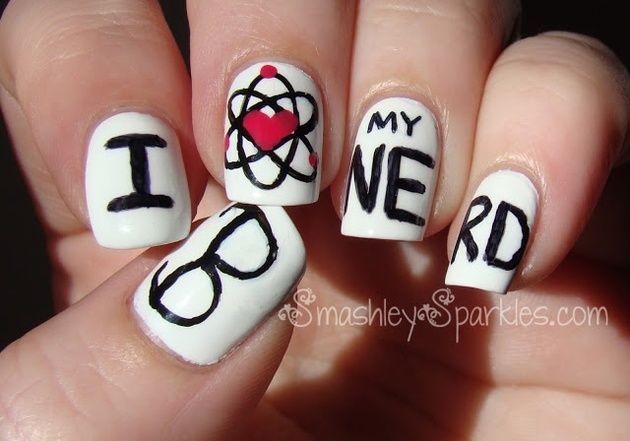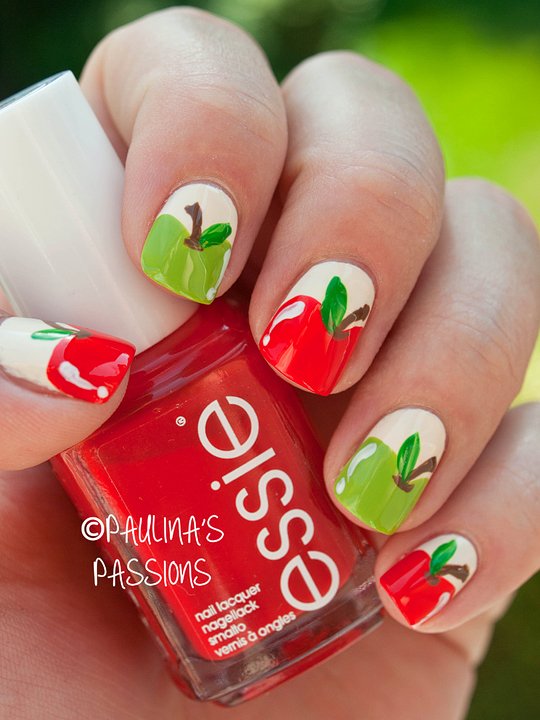 Are you rocking math? It's time for a math-inspired manicure with some mathematician symbols! Choose different colors for each nail to make this nail art fun while we enjoy the last days of summer.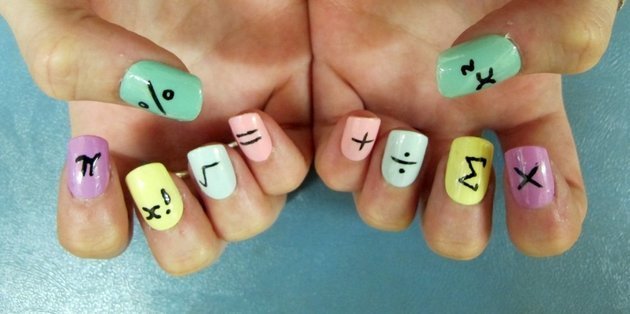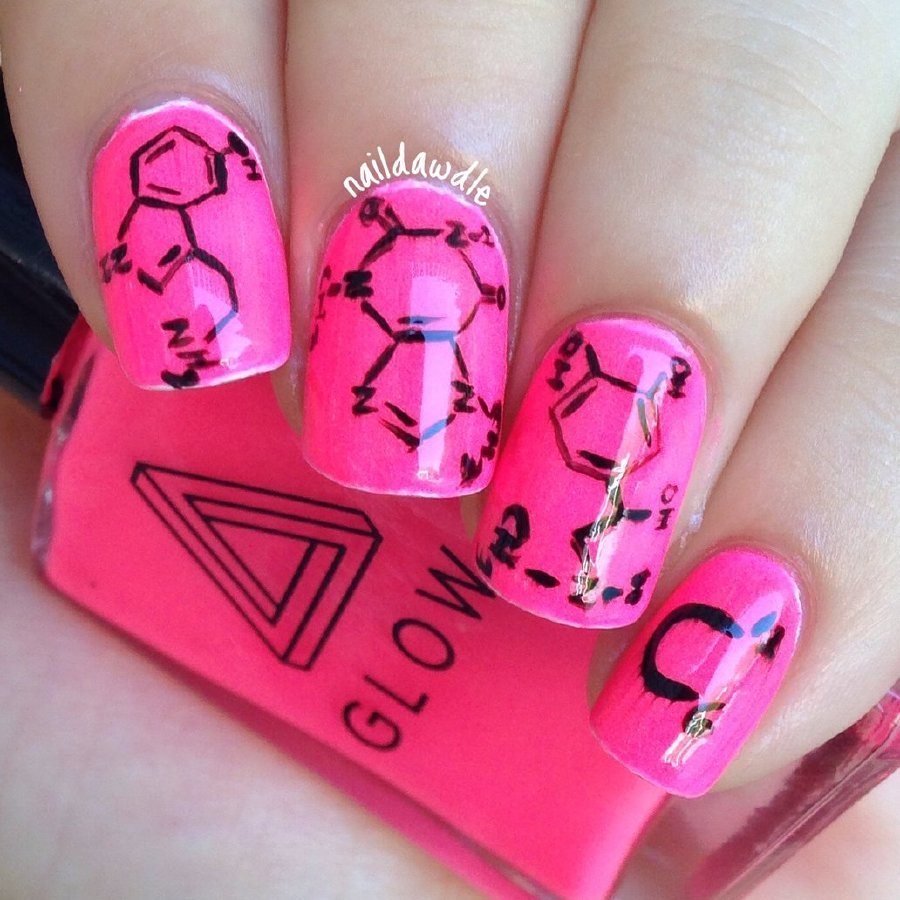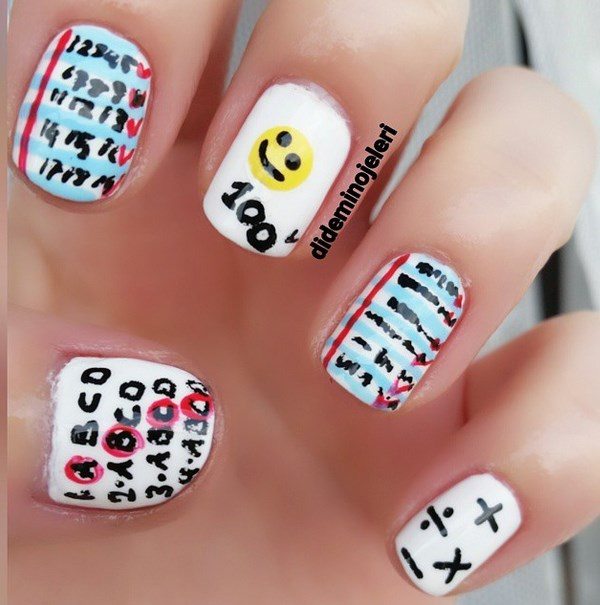 The back-to-school manicures are very interesting cause you can get a mismatched look really easily. There are so many different themes that you can incorporate together and the final look is always beautiful.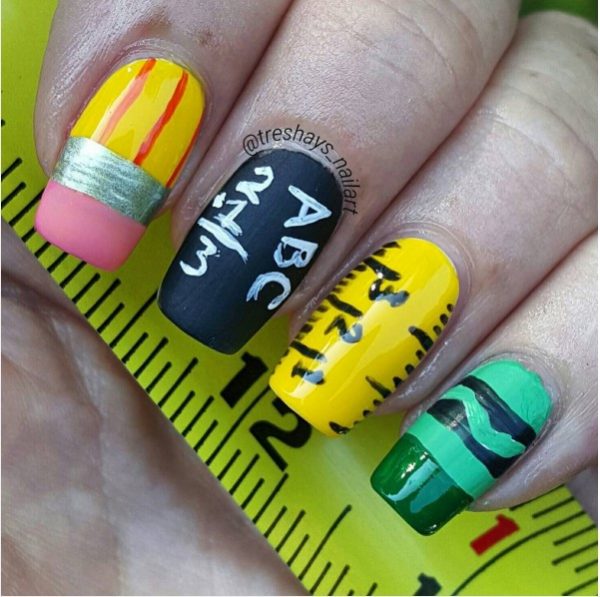 What do you say to go for black nail polish this time? Even f you don't like it so much it's really suitable during this time of the year. Your nails will look like a blackboard to boost your creativity and imagination to write and draw different things on them!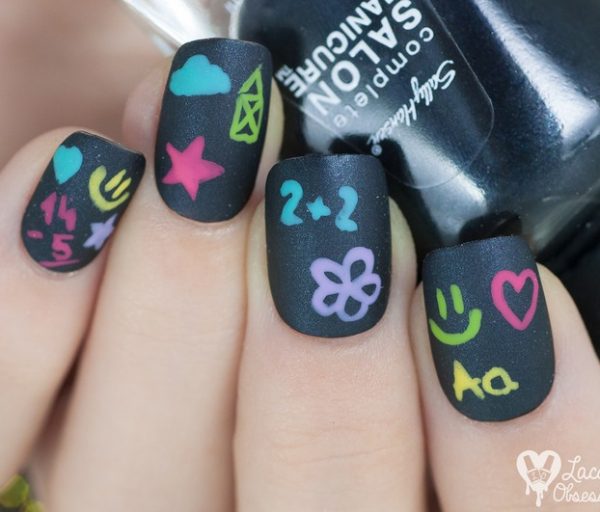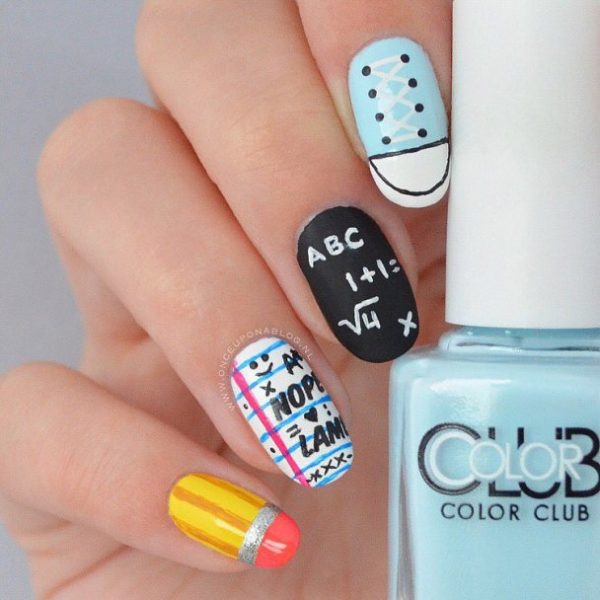 Turn your nails into a notebook and take some notes on your first day of school! These nails designs allow so much creativity, so go ahead and do everything that comes to your mind.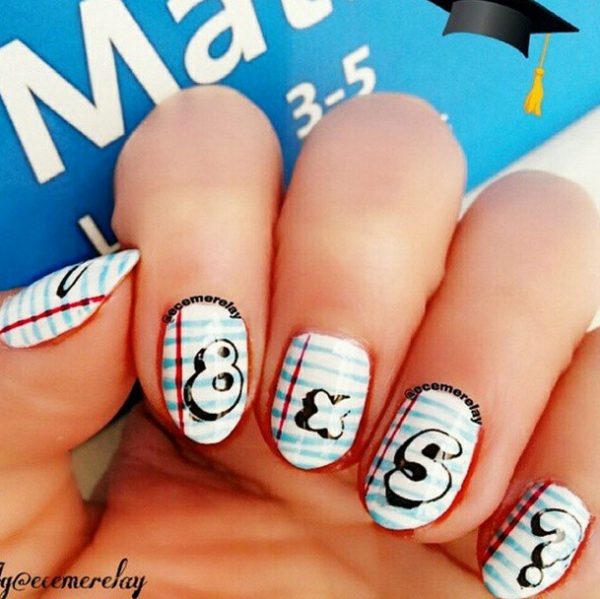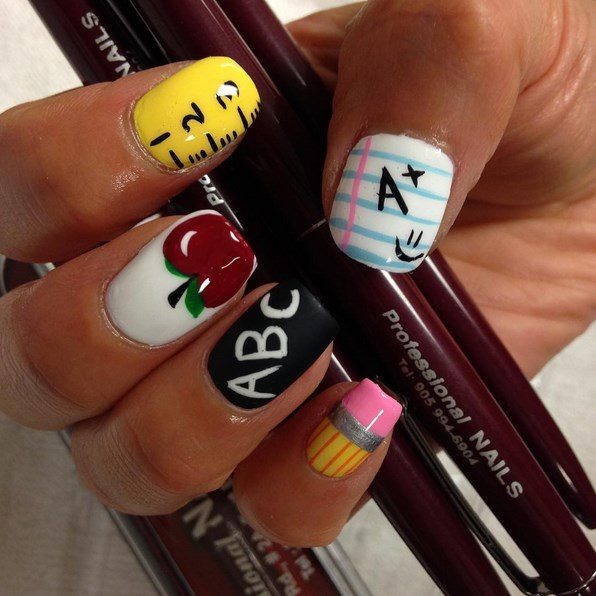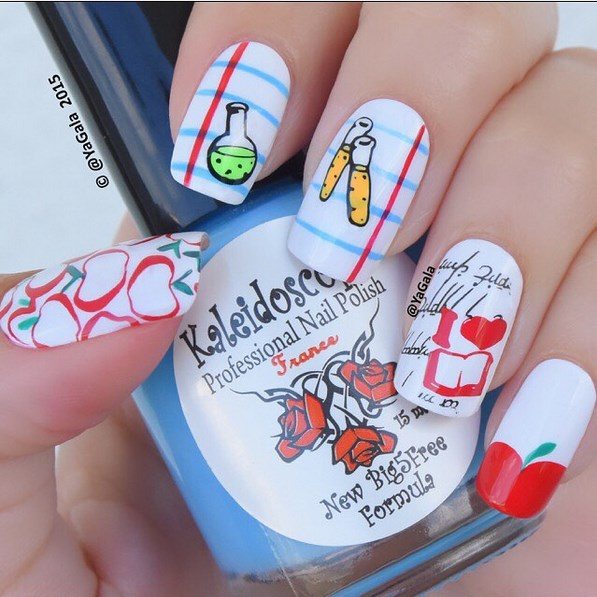 There are so many amazing nails designs for back to school, and I bet that you are really struggling to pick just one favorite design. Don't worry cause you can try them all year round and go to school with different and unique manicure from the start to the end of the school year.