Are you looking for ways to keep your young ones more engaged this summer- but within a safe environment where you can watch them? Or maybe, you're undertaking an entire house remodeling project and are shopping around for some upgrade tips for your gaming room. Entertainment rooms provide a great indoors area whereby friends and family can gather and participate in some fun, bonding activities without having to leave the house. Here's a rundown of some essential ideas that you can implement if you want to make your home entertainment area the envy of the neighborhood.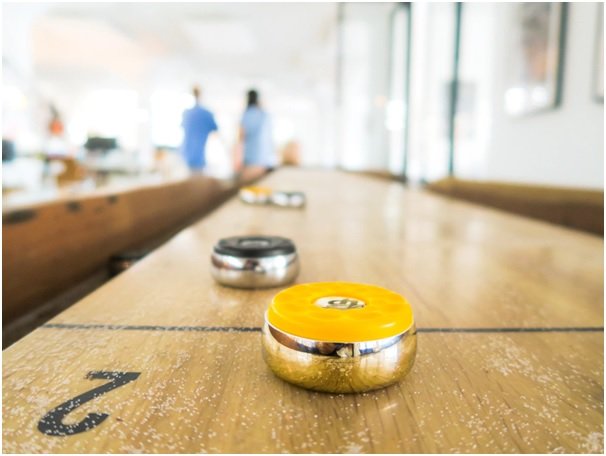 Investing in a gaming table
Got a substantial amount of free space in your gaming room? Why not add a gaming table? Doesn't have to be something you've been used to seeing since you were a kid- either! A shuffleboard table – for instance – makes for a nice gaming room alternative if you're not into classic table games like air hockey. However, before you make your purchase, it's advisable to consider the amount of space you've got in your entertainment room; as the gaming table you're looking to buy might require more space than you've got available. Other aspects you might also want to consider include the construction material and the design. For instance- shuffleboards that feature hardwood construction are usually considered relatively more durable than those that feature softwood plus polymer construction.
Incorporating a Jukebox
If you're an old-school music fan, why not add a jukebox to your entertainment room. If your room already has lots of technology- reliant gaming equipment like consoles, a jukebox will provide a nice, traditional contrast, thereby according your room an overall transitional appeal. What's more, you'll get to reminisce about your younger days as you play billiards or air hockey with friends and family by playing some old-school records. Alternatively, you could add a karaoke machine for your teen and pre-teen kids who love singing.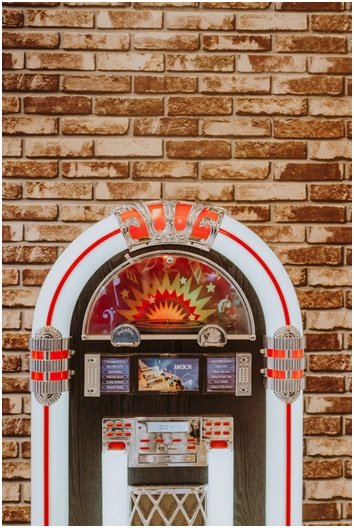 Incorporating some ambient lighting
To add more glitz and color to your gaming room, you could add some illumination fixtures. Try a mixture of vivid colors like blue and red, as apart from lighting up your room, they also serve as visually intriguing accent pieces. The disco lights are also a perfect addition if you'll be having a karaoke machine within your entertainment room.
Adding a dart board
Playing darts has always been an exciting pass time activity, not to mention that it helps improve one's sense of precision. What's more, dartboards don't only serve a functional role, as they also make for a surprisingly beautiful wall accent piece for any gaming room.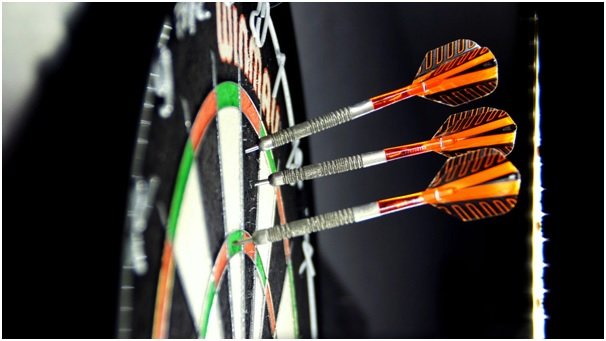 Investing in full floor games
Full floor games like hopscotch are great fitness considerations for any entertainment room- as they require lots of physical activity. What's more- if you've got kids- they're a great way to get them to break a sweat, as opposed to having them sit around all day playing video games.
Sprucing up your entertainment room can entail a lot more than the ideas we've touched on above. From board games and card games, totable games, arcade-based games, sports-based games, and console games; the options are almost limitless. It all depends on what vibe you're going for, what games you enjoy, the age demographics within your family, the size of the room, and your financial limitations.