If you are wondering yourself what is the best way to make a boring Wednesday evening more interesting, then let us tell you that there is no better way to spend a quality free time than in creating something useful for you and your dearest. If you have some free time you don't know what to do with and some old clothespins you don't use anymore, then here are some amazing DIY project ways to fill your time with. Clothespins are probably one of the items at home we use the most, but also the ones of them that most easily get broken and out of regular use. So, if you have some broken clothespins at home don't throw them away but instead keep them until you find them an irregular use, such as shown in the DIY step by step tutorials in the gallery below.
Have you ever thought that you can use old clothespins to decorate your boring circle mirror and give it a completely new and chic look? Or, what about making your own clothespins decorated planter in which you can plant some flowers and decorate the home or the garden? You can use old clothespins to make festive decorations such as wreaths or Christmas ornaments for example (you can save this idea for the next Christmas ), or you can use them for some useful home purposes, such as making your own DIY napkin holder, or lamp, or maybe tea cup trivets. This all sounds amazing right? And it absolutely is. These amazing and very creative DIY clothespins crafts will take the best of you in order to get some useful items you never dreamed that can be made of old and broken clothespins. See all the ideas we have selected to inspire you and start your DIY project.
1. DIY Sunburst Clothespin Mirror
2. Clothespin Planter
3. Clothespin Lamps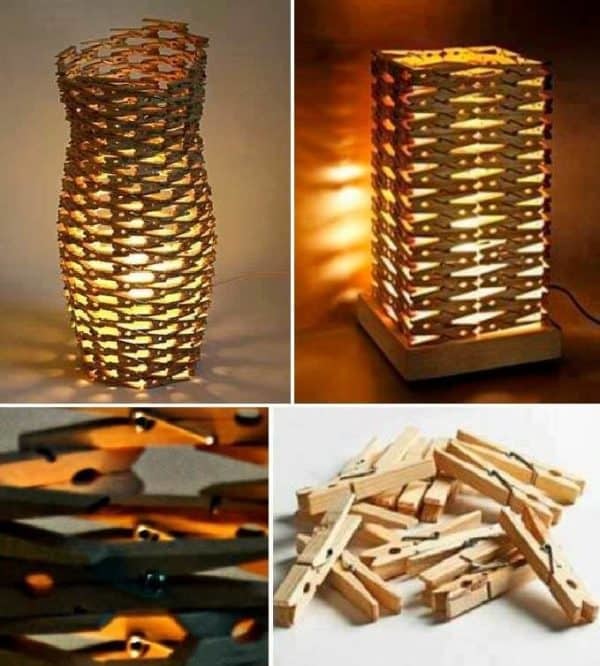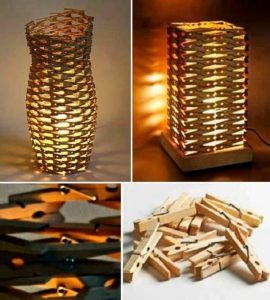 source
4.  Some Christmas decorations made from re purposed clothespins
5. Napkin holder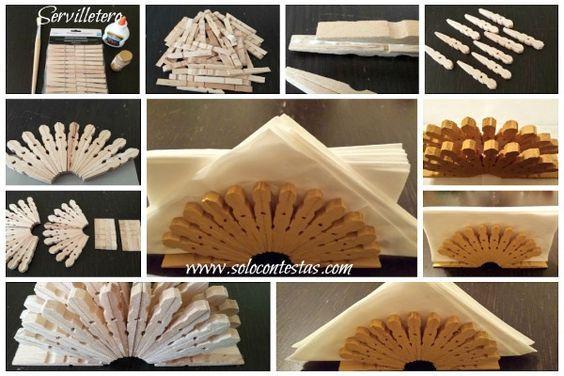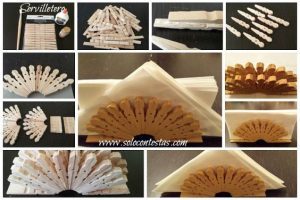 source
 6. Fun clothespin wreath!
7. DIY Clothespin Trivets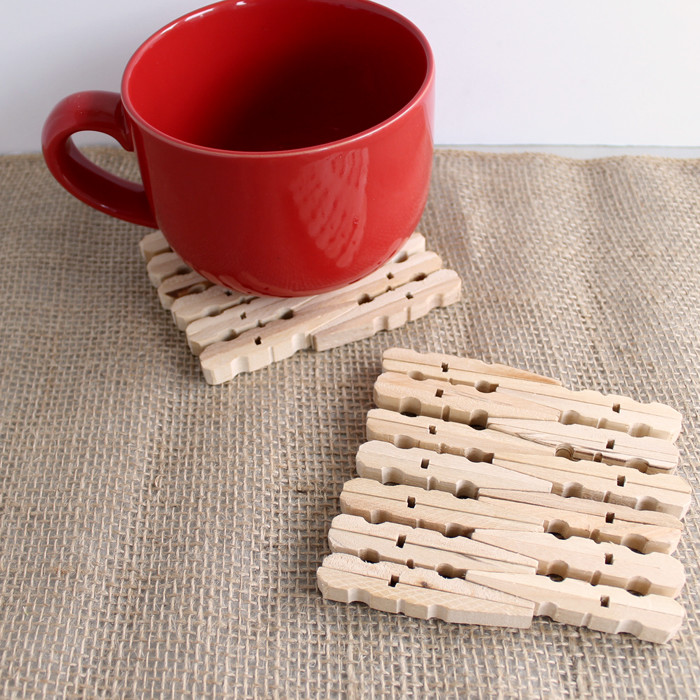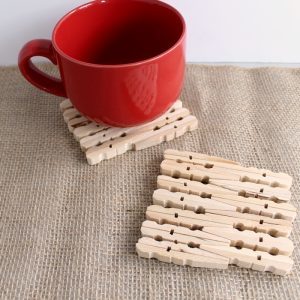 source