Is coffee the best thing to start your day with? Do you want it strong or you are a fun of some sweeter variants of coffee with milk added in it? If you enjoy drinking coffee with many other "accessories" added in it, then don't miss to try any of these delicious and decorative coffee recipes. They will give you the sense of being served in some of the biggest coffee shops around the world, in the luxury of your own home.
1.BOOZY COFFEE MILKSHAKE
It takes 4 scoops Cinnamon Horchata Ice Cream, 4 oz Iced Coffee, 1 oz Kahlua, 1 1/2 oz Vodka, 1 cup Ice. All you have to do is put all the ingredients in a bowl. Mix the ingredients with a coffee grinder. Serve in a coffee cup and serve with a cookie.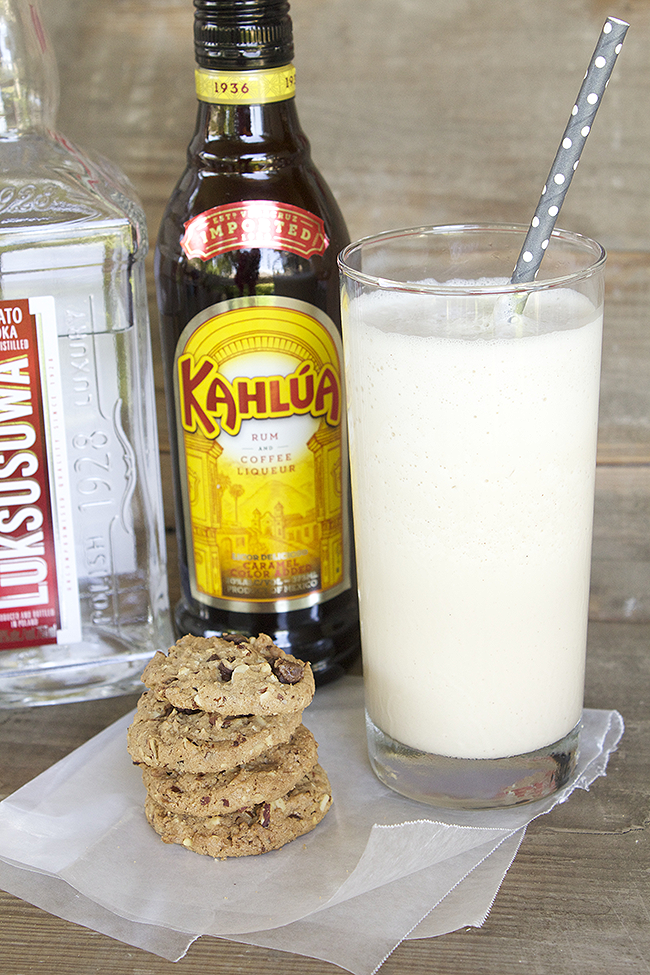 source
2. EASY PEPPERMINT MOCHA RECIPE
To prepare this coffee you need 8 oz Maxwell House coffee, 1 packet hot chocolate, 1 1/2 tbsp peppermint syrup, 1-2 oz milk, Whipped cream opt, Crushed candy cane opt. First make the coffee according to the instructions. Add a little of the peppermint syrup and mix well. Finally add the hot chocolate and milk. Put the resulting mixture in a glass. Add whipped cream and crushed candy.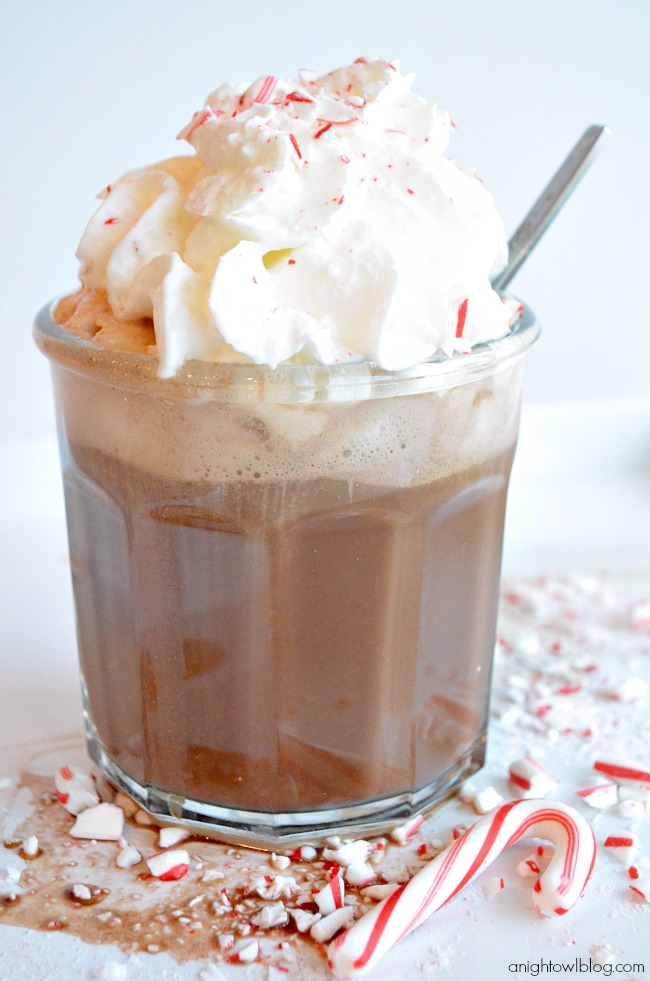 source
3. HOMEMADE FROSTED COFFEE
For this coffee you will need 1 pint heavy whipping cream, 2 tbsp powdered sugar, 1/2 cup International Delight Sweet Cream Creamer, 1 cup International Delight Vanilla Iced Coffee, 2 scoops vanilla ice cream, 1 cup ice. Whip the cream in a bowl. Add powdered sugar. Mix the ingredients together. In another bowl, mix the vanilla coffee and the vanilla ice cream. Add the cream mixture. Decorate with whipped cream.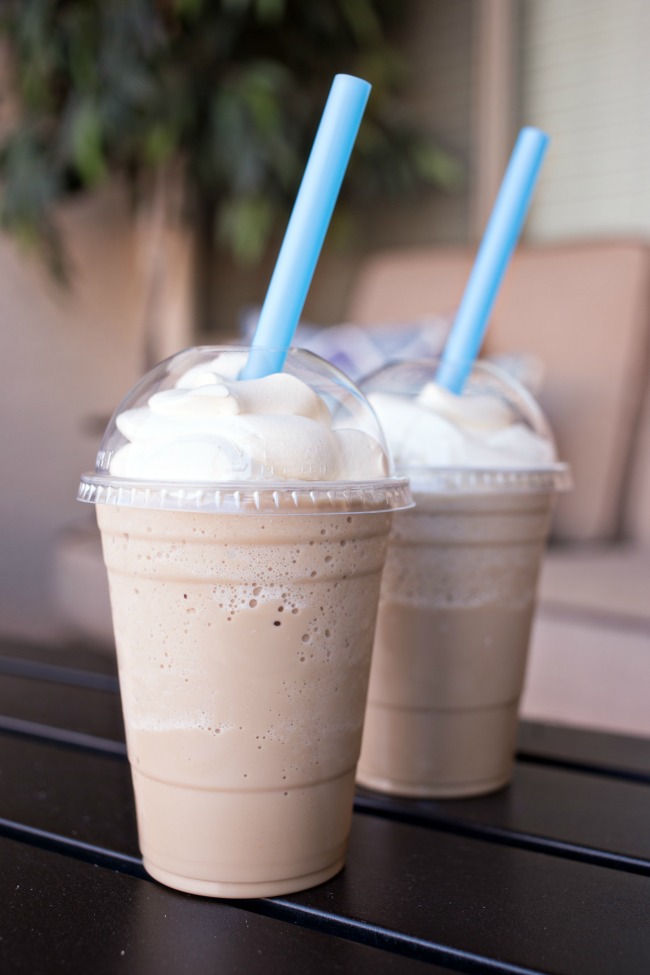 source
4. NUTELLA BLENDED COFFEE DRINK
For this nutella tasting coffee you will need the following ingredients: 1 cup milk (soy, rice, whole, etc), 1/2 tsp vanilla extract, 1 1/2 tsp instant coffee, 4 tsp Nutella , 1 tsp  sugar, 1 cup ice , whipped cream, chocolate syrup, cocoa powder. Add all ingredients in a blender. Stir until smooth. Put some liquid chocolate in a coffee cup. Pour the resulting mixture and decorate with whipped cream. Sprinkle with cocoa powder.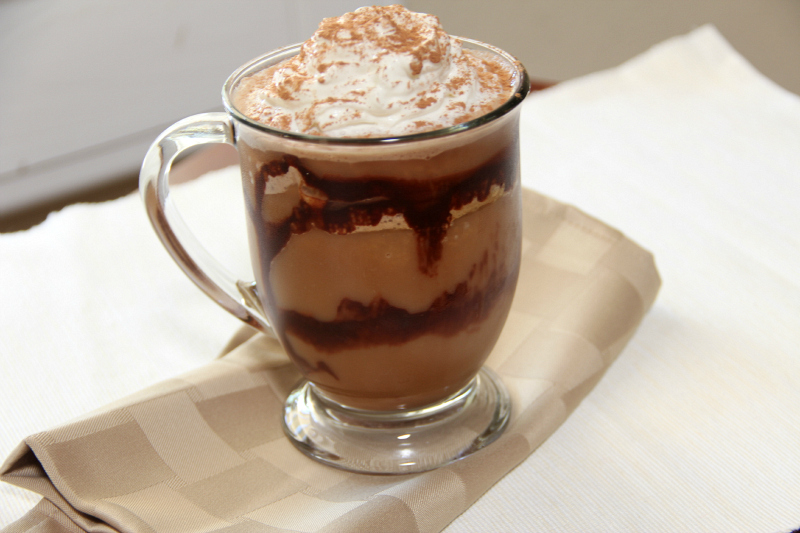 source
5. S'MORES ICED COFFEE
You need Iced coffee, Chocolate milk, Whipping cream, Powdered sugar, Marshmallow bits, Crushed graham cracker. Using a mixer, whisk the cream. Add a tablespoon of powdered sugar. Put chocolate milk, cold coffee and cream in a glass. Decorate with whipped cream.Enjoy!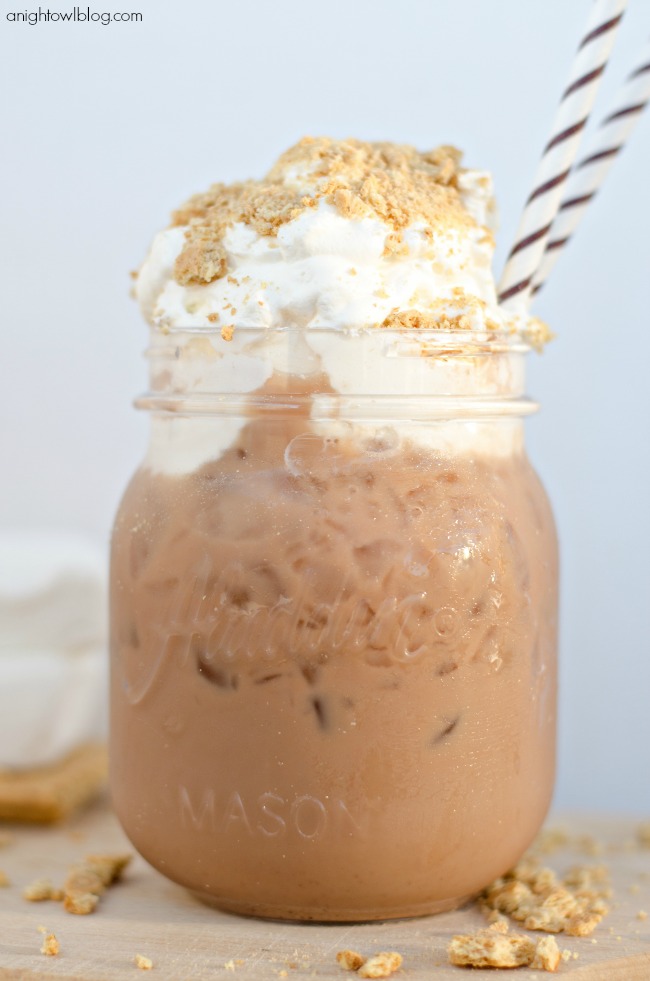 source