If you want to prepare something sweet and delicious that will collect the whole family around the table, then just scroll down the page and find out the easiest to prepare deserts recipes that the whole family will enjoy.
1.Skinny Blueberry Muffins
Ingredients to prepare this recipe are 1 1/2 cups all-purpose flour, 2 teaspoons baking powder, 1/4 teaspoon salt, or to taste, 1 large egg, 1/2 cup granulated sugar, 1/2 cup Silk Unsweetened Cashew milk, 1/4 cup canola or vegetable oil, 1/4 cup plain Greek yogurt, 1 teaspoon vanilla extract, 1 and 1/2 cup fresh blueberries tossed in 2 tablespoons flour (helps prevent sinking). Put more oil in the muffin pan. In one container mix the dry ingredients, while in another bowl mix the liquid ingredients. Gradually mix the ingredients of the two dishes together. Finally add the blueberries after you have smoothed the ingredients. Add the mixture evenly with the muffin pan. Bake in preheated oven for about 20 minutes.

source
2. Keto Sugar-Free Cheesecake
The preparation of these cheesecake requires 1/2 c. almond flour, 1/2 c. coconut flour, 1/4 c. shredded coconut, 1/2 c. (1 stick) butter, melted, 3 (8-oz.) Blocks cream cheese, softened to room temperature, 16 oz. sour cream, at room temperature, 1 tbsp. stevia, 2 tsp. pure vanilla extract, 3 large eggs, at room temperature, Sliced strawberries, for serving. Preheat the oven. Put paper in a baking tray. In a bowl mix the flour, butter and coconut. Bake the crust. In another bowl mix the cream cheese, sour cream, stevia and vanilla. Gradually add the eggs. Add the obtained mixture to the crust evenly. Bake for about 1 hour. Decorate the cake with strawberries.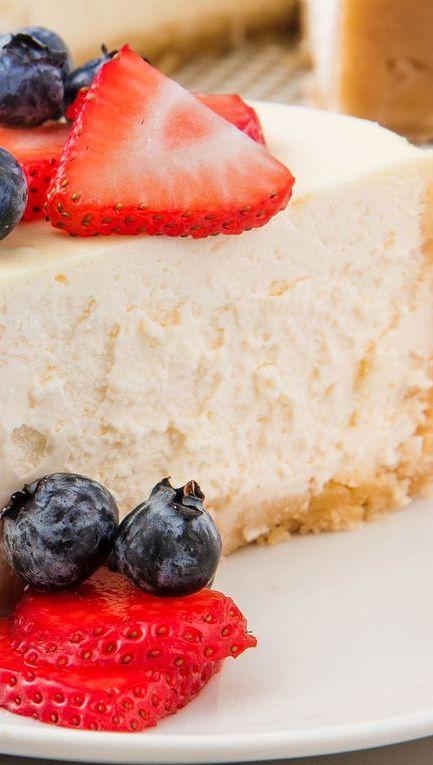 source 
3. Low Carb Pumpkin Pie Cupcakes
This recipe requires 3 tbsp coconut flour, 1 tsp pumpkin pie spice, 1/4 tsp baking powder, 1/4 tsp baking soda, Pinch salt, 3/4 cup pumpkin puree, 1/3 cup Swerve Brown or Swerve Granular, 1/4 cup heavy whipping cream, 1 large egg, 1/2 tsp vanilla. In a bowl mix coconut flour, pumpkin spice, baking soda, salt and baking powder. In another bowl, mix pumpkin puree, cream, egg and vanilla. Place the obtained mixture in the muffin pan. Bake for about 30 minutes. Apply whipped cream on top.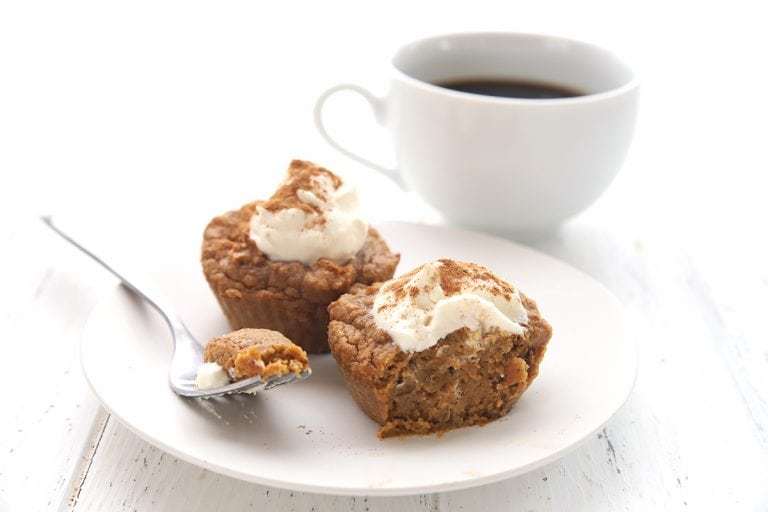 source
4. Strawberry pretzel salad
Take 2 cups pretzels crushed (about 4 cups before crushing), 3/4 cup salted butter melted, 3 tablespoons Stevia In The Raw (or sugar) Bakers Bag, 8 ounces low fat cream cheese, 3/4 cup Stevia In The Raw (or sugar) Bakers Bag, 8 ounces sugar free whipped topping, 6 ounces sugar free strawberry gelatin mix 2 packages, 2 cups boiling water, 14 ounces frozen strawberries with no added sugar, 8 ounces crushed pineapple in 100% juice, drained, Sugar Free Whipped Topping for garnish. Mix flour, butter and stevia. Place the obtained mixture in a baking tray. Bake the crust for about 8 minutes. Using a mixer, whisk the cream cheese and whipped cream until smooth. Apply the mixture to the crust. Refrigerate for 30-60 minutes. Finally in a bowl of boiling water put the gelatin and the frozen pineapple and strawberries. Pour the strawberry mixture over the layer of cream cheese. Refrigerate the gelatin.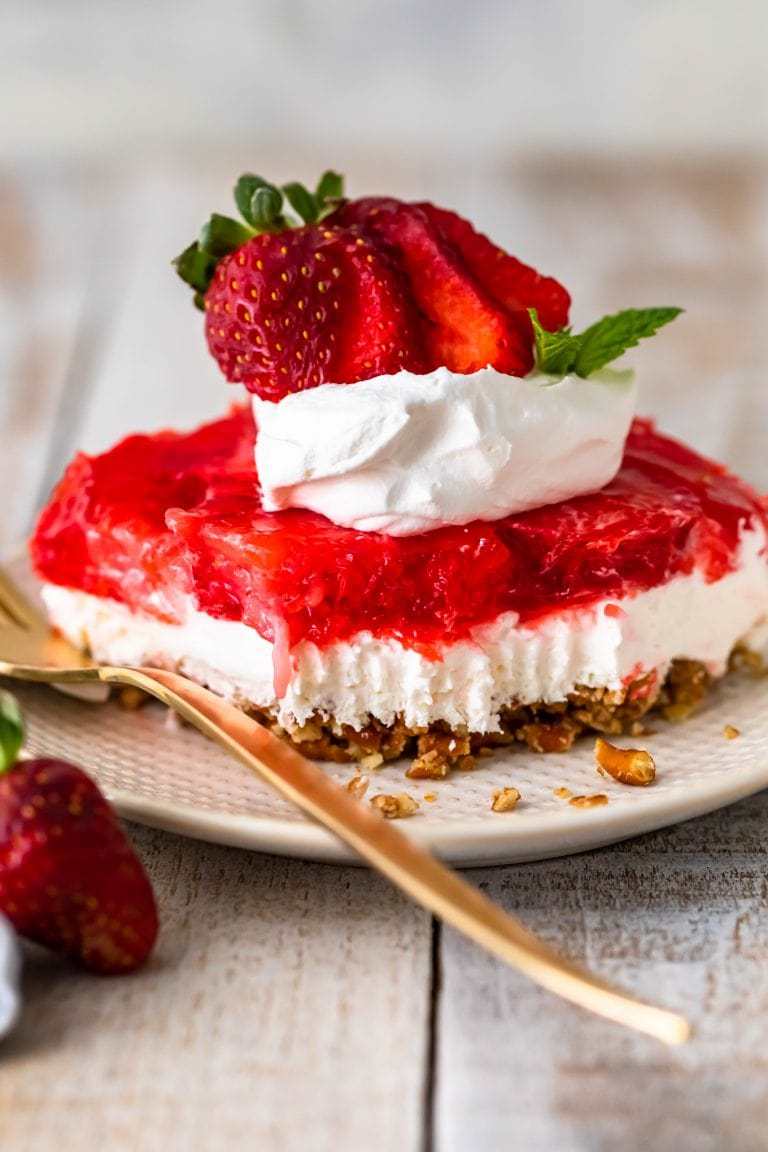 source