Thanksgiving Day is one of the biggest holidays in the USA, and we use to spend it with our dearest family and friends. For the holidays housewives prepare delicious meals that we all eat together seating around the table and sharing good memories from our childhood. For this Thanksgiving Day we recommend you to prepare some delicious meals that all the family will pleasantly eat. Here are some of the easiest to prepare recipes for delicious Thanksgiving meals.
1. Best-Ever Candied Yams
To prepare this recipe you will need 1/2 c. dark brown sugar, 1/2 c. orange juice, 3 tbsp. butter, plus more for pan, 1 cinnamon stick, 2 tbsp. bourbon, Pinch nutmeg, Pinch kosher salt and 5 medium sweet potatoes. Preheat the oven to 400 degrees. In a bowl combine sugar, orange juice, butter, cinnamon stick, nutmeg and salt. Stir well to blend the ingredients and leave on fire until the mixture thickens. Meanwhile peel the potatoes, cut them into circles and seal them. After sealing add the pre-prepared mixture. Bake for about 30 minutes.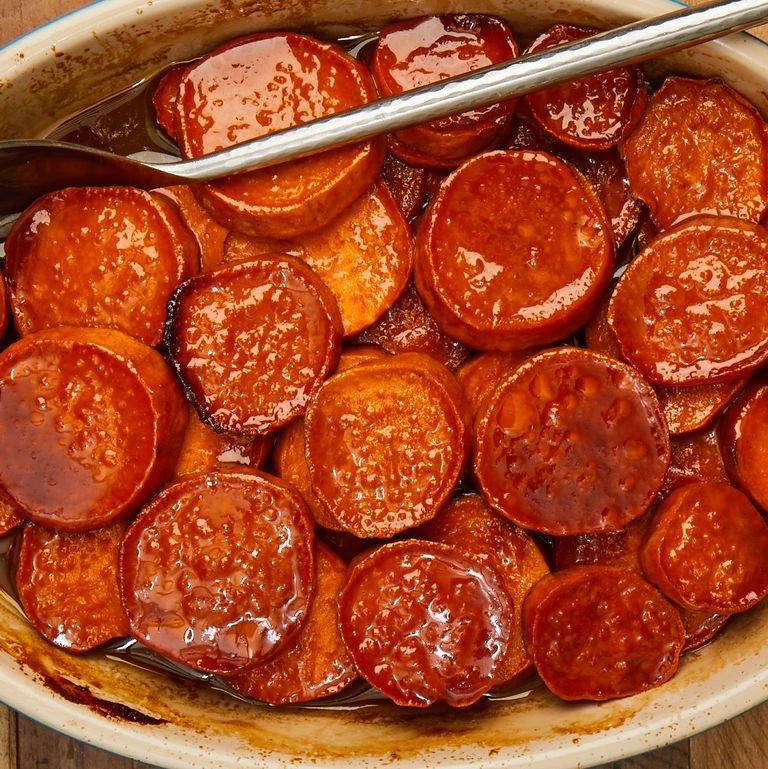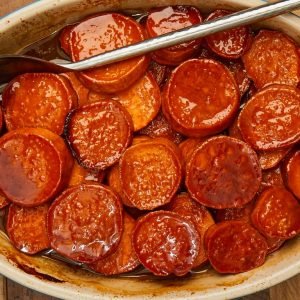 source
2. Classic Green Bean Casserole
For this meal you will need 1 lb. green beans, trimmed, 6 tbsp. utter, divided, 1 onion, sliced into half moons, 8 oz. sliced mushrooms, Kosher salt, Freshly ground black pepper, 2 cloves garlic, minced, 1/4 c. flour, 3 c. whole milk and 1 1/2 c. French's fried onions. Put the beans in a bowl and set the pan on fire. Add finely chopped onions. Once the beans are cooked, fry the flour in the pan and add the beans. Bake in the oven for 15 minutes.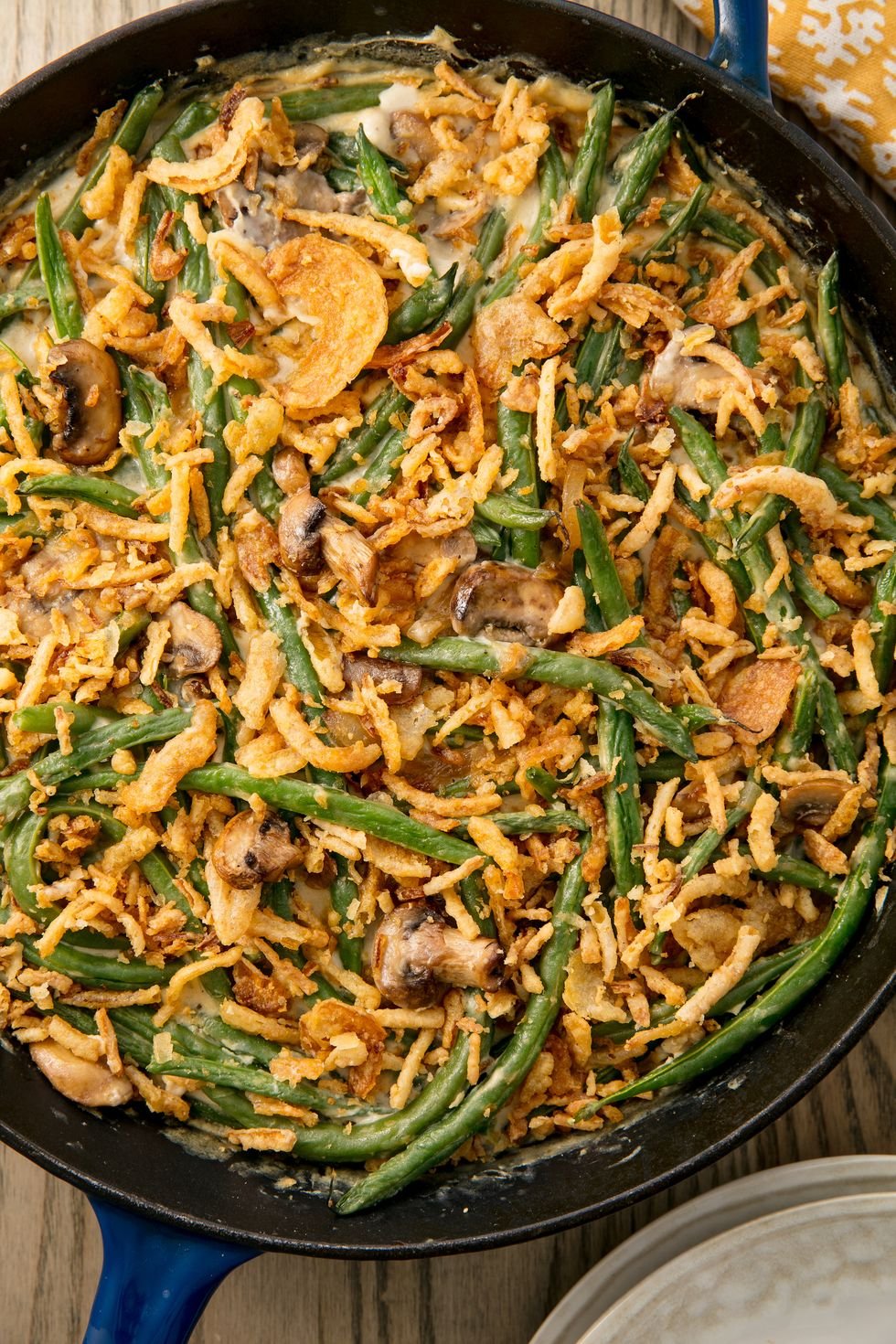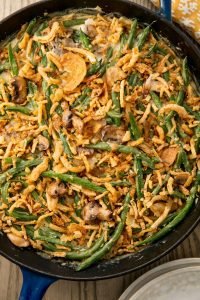 source
3. Sausage Gravy
The ingredients needed to prepare this recipe are 1/2 lb. Italian sausage, casings removed, 2 tbsp. all-purpose flour, 2 c. whole milk, kosher salt, Freshly ground black pepper, Pinch of cayenne and Biscuits, for serving. In a pan,place  the sausage. Sprinkle with flour and cook for 1 minute. Add the milk and leave to boil. Reduce heat to thicken the mixture. Season with salt and pepper.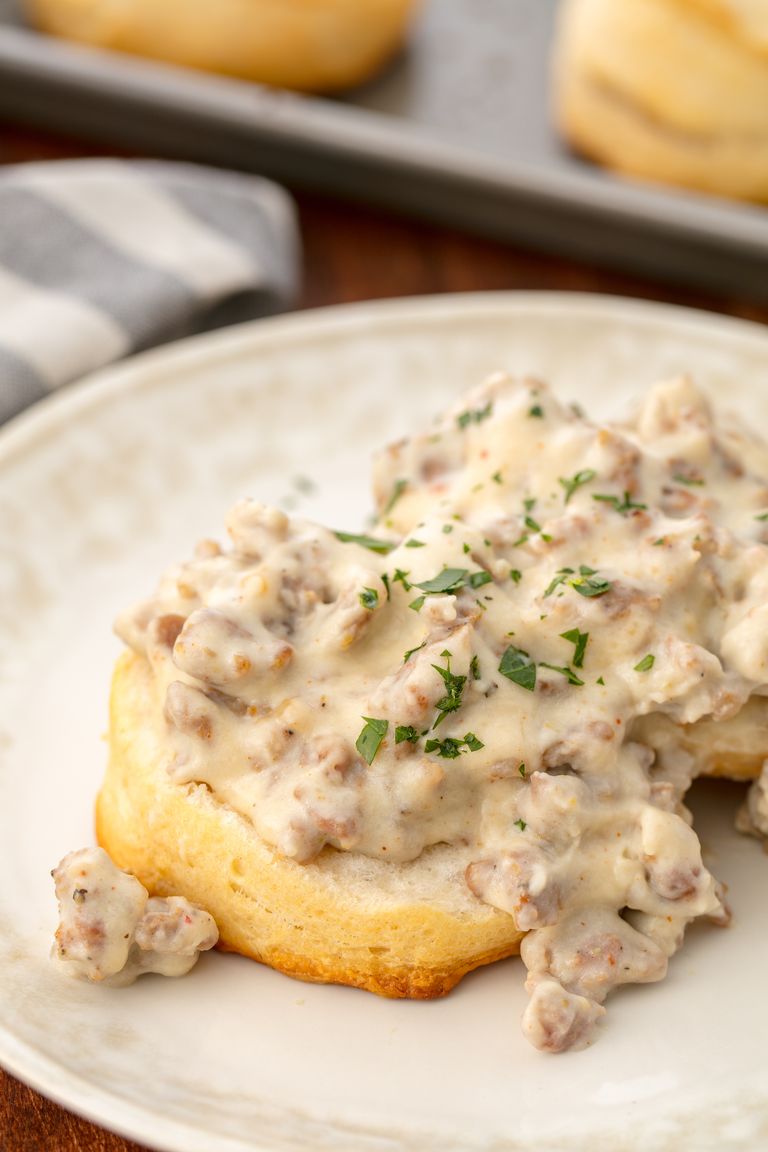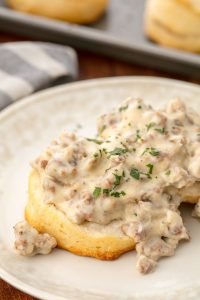 source
4. Roasted Butternut Squash Soup
You need 1 large butternut squash, peeled and cubed, 2 potatoes, peeled and chopped, 3 tbsp. extra-virgin olive oil, Kosher salt, Freshly ground black pepper, 1 tbsp. butter, 1 onion, chopped, 1 stalk celery, thinly sliced, 1 large carrot, chopped, 1 tbsp. fresh thyme, plus more for garnish, 1 qt. low-sodium chicken broth. First bake the pumpkin and potatoes. Then in another bowl place the onion, celery and carrot. Boil until ingredients soften. Then place it in a bowl of chicken soup and cook until the mixture is creamy.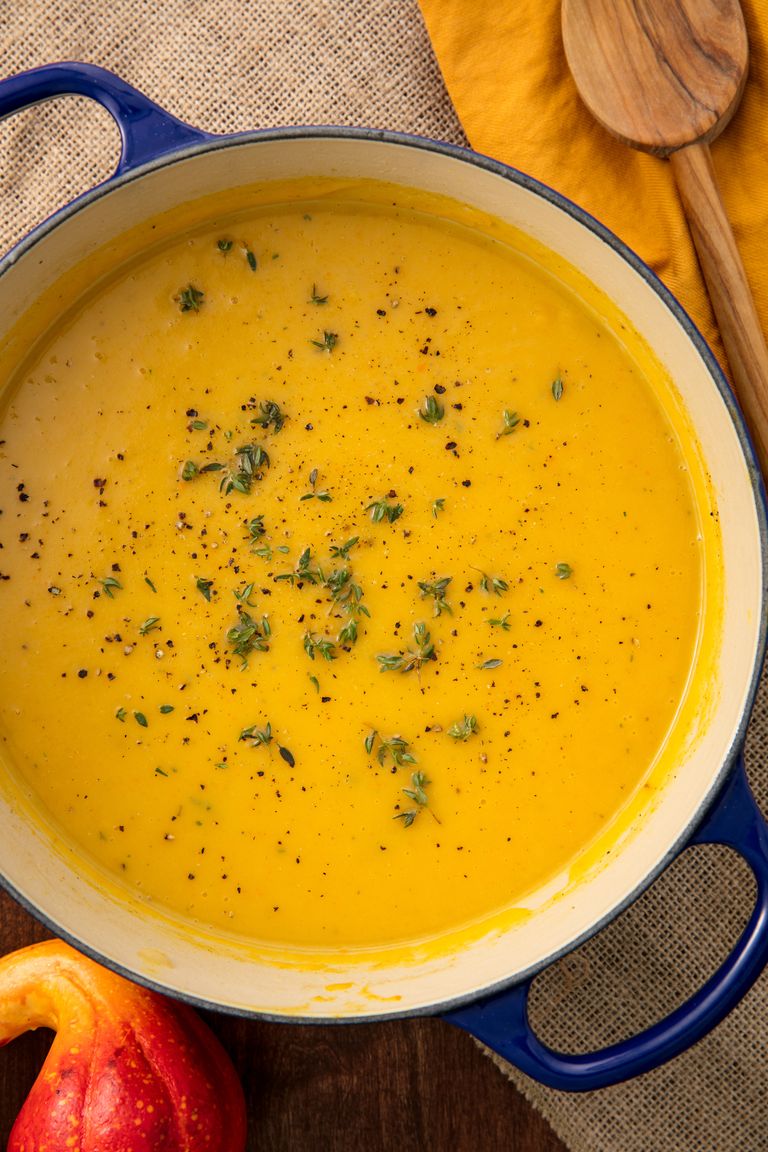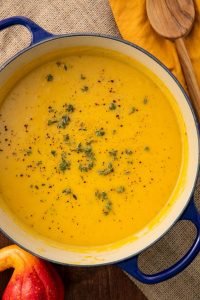 source
5. Holiday Roasted Vegetables
The ingredients needed to prepare the recipe are 3/4 lb. Brussels sprouts, trimmed and halved, 2 large carrots, peeled and sliced into 1/2 "pieces, 2 tbsp. extra-virgin olive oil, 1 tbsp. balsamic vinegar, 1 tsp. chopped rosemary leaves, 1 tsp. chopped thyme leaves, Kosher salt,Freshly ground black pepper, 1/2 c. toasted pecans and 1/2 c. dried cranberries. Preheat the oven. Cut vegetables into larger pieces. Put in a bowl and bake for 20-25 minutes.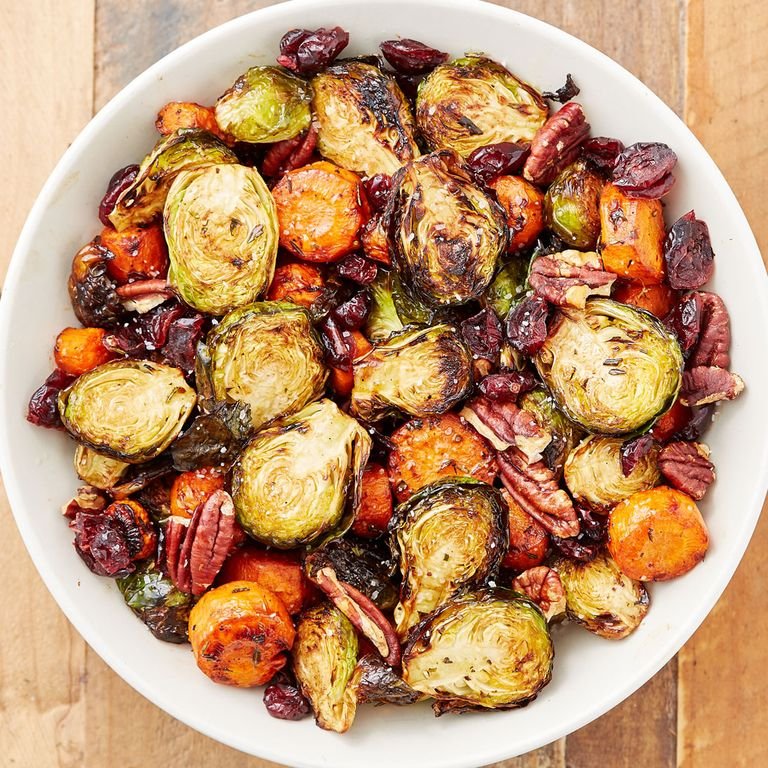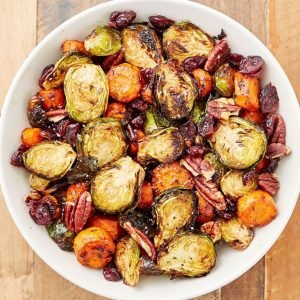 source