Chocolate is one of people's most favorite sweets of any times. There is almost no person who doesn't like chocolate and people buy it all the time. But, what if we tell you that you don't need to go to the store the next time you want to taste chocolate. Yes, it is true. You don't need to be a chocolate preparing expert to make your own homemade chocolate bars Below are the recipes on how to prepare your own delicious chocolate. Read them and make your own chocolate factory at your own kitchen. In few moments you can have the most delicious sweet in the world on your table.
1.Easy Chocolate Fudge Bars
You need 8 oz chocolate chips (or sugar free chocolate chips), 1/2 cup peanut butter or allergy friendly, optional chopped walnuts, shredded coconut, chia seeds, etc. Put paper in the pan. Melt the walnut butter in a bowl. Add the remaining ingredients. Mix well to combine the ingredients. Pour the mixture into the pan. Freeze for about 10 minutes to solidify the mixture.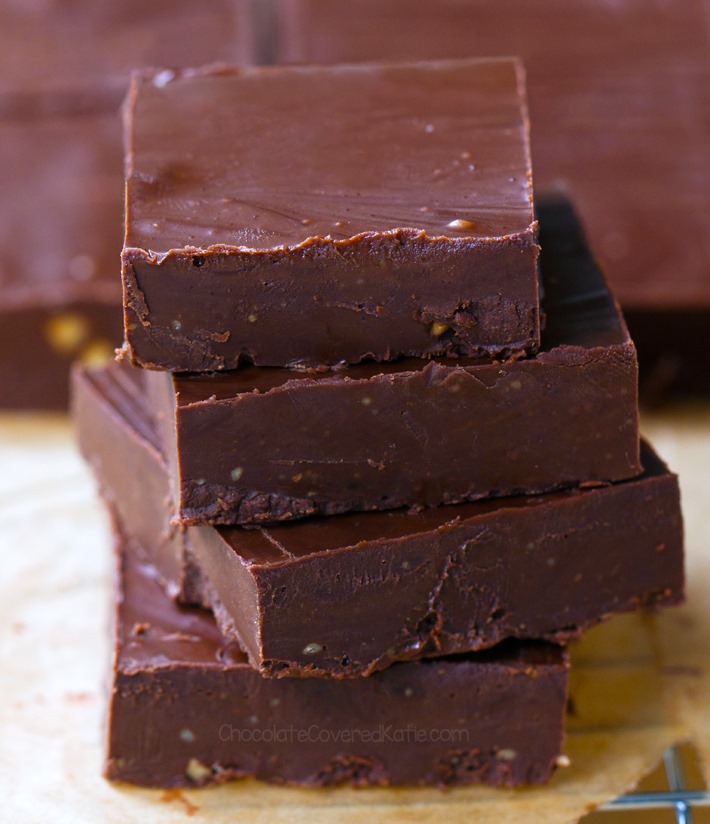 source
2. Homemade Chocolate Bars
For preparation of this homemade chocolate  you need 1/4 cup cacao or cocoa powder, 3 tbsp coconut oil, 3 tbsp pure maple syrup, honey, or agave (A sugar-free option is written out above), optional extracts, cocoa nibs, chia seeds, or other add-ins.Melt the oil. Combine all ingredients in one bowl. Stir until thickened. Put the resulting mixture in a mold. Cool to solidify the mixture.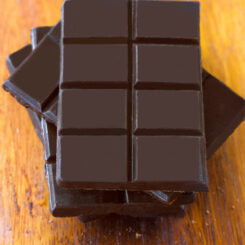 source
3. Dark Chocolate Crunch Bars
Take 1/4 cup rice crispies (brown or white) (30 g), 1/2 cup cocoa powder (50 g), 1/4 cup virgin coconut oil (60 g), Sweetener to taste (options include: pure maple syrup, NuNaturals alcohol-free vanilla stevia drops, or agave, tiny dash salt (makes the flavor pop), coconut and sweetener. Mix the liquid ingredients. Then add cocoa powder and rice. Stir until thickened. Pour the mixture into a flat mold. Freeze for about 15 minutes.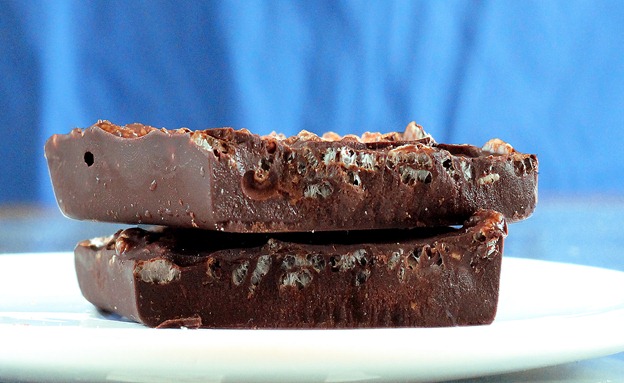 source
4. Chocolate Peanut Butter Candy Bars
To prepare this chocolate peanut butter candy bars you will need 8 oz chocolate chips or broken-up chocolate bars, 3-4 tbsp peanut butter or  allergy-friendly alternative, optional sprinkle sea salt, optional sprinkle chia seeds and/or cacao nibs. All you need to do is to melt the peanut butter. Then in another bowl melt the chocolate. Pour the chocolate mixture into a pan and then add the peanut butter mixture above. You can add Chia seeds on it. Freeze in the fridge. Cut into chocolate bars sized and shapes.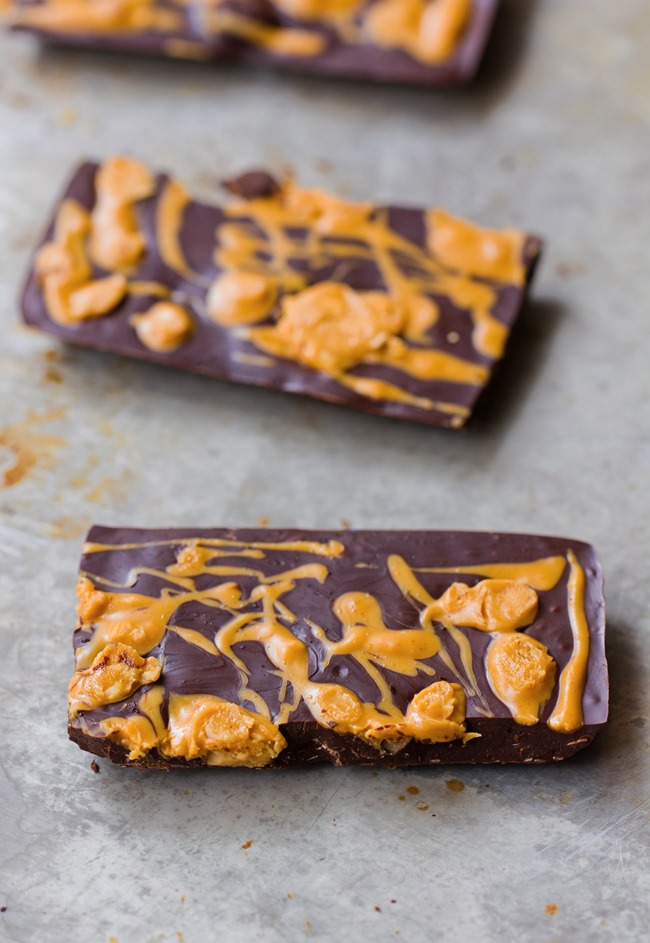 source
5.  Healthy Peanut Butter Fudge
You need 1/2 cup peanut butter or allergy-friendly sub, 1 overripe banana or 2/3 cup coconut butter, optional 1/2 tsp pure vanilla extract, 1/16 tsp salt, or more to taste if using unsalted peanut butter, 2 tbsp coconut butter or melted virgin coconut oil (For coconut-free, try these Keto Brownie Bombs), pinch uncut stevia or 2 tbsp powdered sugar or pure maple syrup. All you have to do is mix all the ingredients in a blender to be able to combine nicely. Put the mixture in a mold. Freeze. Cut into cubes.
Enjoy the taste of chocolates.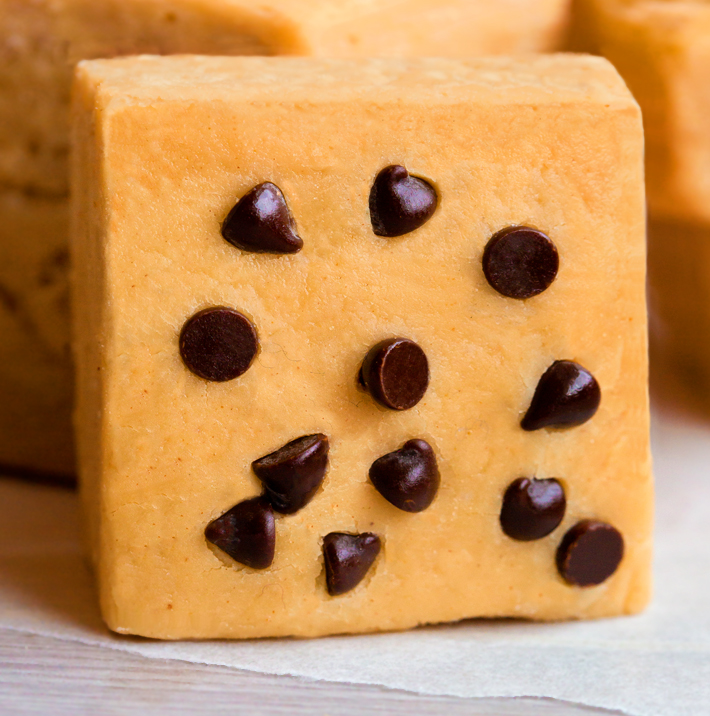 source