Most people especially the younger ones enjoy tasting different country's kitchens and then when they like some meal a lot include it in their daily diet. Here we have selected some international kitchen meals that many people around the world eat every day, and adore eating them. In this post we are presenting you some burrito recipes, pasta recipes and tuna salad recipes that originated form only one country but easily and fast become the favorite food for many young people from all around the world. If you want to experiment with different recipes and new meals then try any of these. You will simple adore them.
1.Burrito Bowls
For these burrito bowls you will need 2 tablespoon olive oil, 1 cup rice, 1 (7 ounce) can Mexican-style tomato sauce, 1 pound ground turkey, 1 red bell pepper, sliced, 1 yellow bell pepper, sliced, 1 red onion, sliced, 2 teaspoons salt , 1 teaspoon black pepper, 1/2 teaspoon cumin, 1/2 teaspoon paprika, 1/2 teaspoon granulated garlic, 1 (14 ounce) can black beans, 2 avocados, mashed, 2 tomatoes, diced, 1 1/2 cups shredded lettuce, 1/2 cup shredded cheese, 1/2 cup sour cream, tortilla chips for serving. Put olive oil in a saucepan. Add the rice and sauce and leave to warm. Then add the tomato sauce. Cook until the liquid is absorbed. Fry the chicken in another bowl. Add onions and peppers. Put the rice in a bowl and the chicken on it.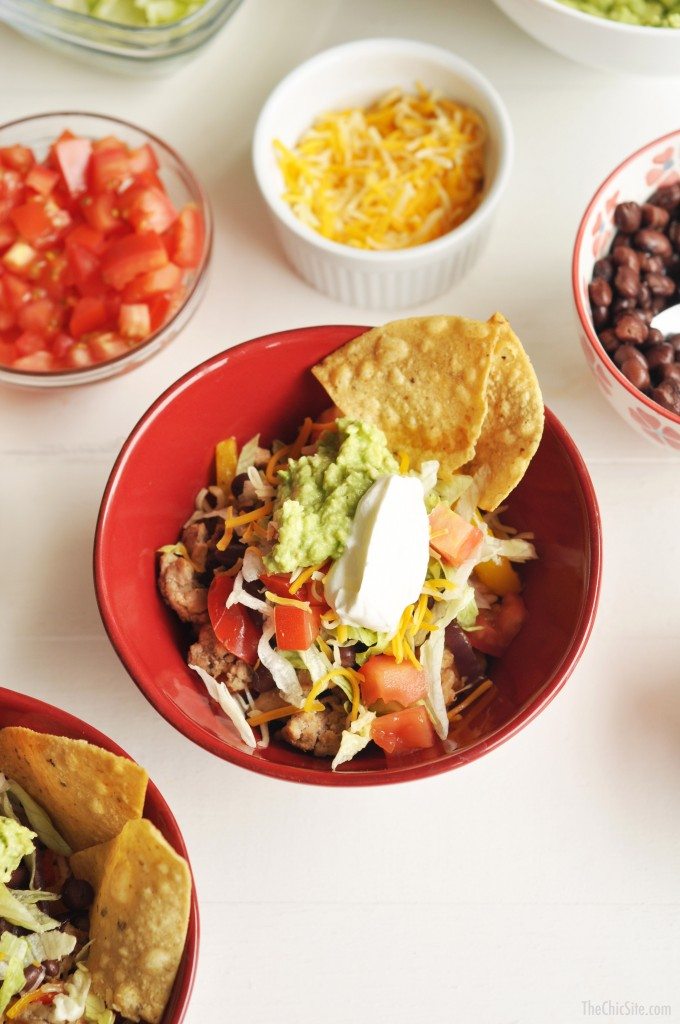 source
2. Mediterranean Tacos
For preparation you need 2 tomatoes, diced, 1 large cucumber, peeled and diced, 1 small red onion, diced, 2 tablespoons red wine vinegar, 1 tablespoon olive oil, 1/2 teaspoon salt, 1/2 teaspoon pepper, 1 container hummus , 2 chicken breasts, cooked and sliced (store bought rotisserie chicken), 1 1/2 cups shredded lettuce, 1 can artichoke hearts, drained, sliced black olives, 1/2 cup feta cheese, crumbled, 4 pita breads. In a large bowl combine tomatoes, cucumber, red onion, olive oil, vinegar salt and pepper. Bake the pieces of bread on the grill. Put humus on each piece first and apply the vegetable mixture on it. Optionally add olives, cheese, chicken. Enjoy the meal!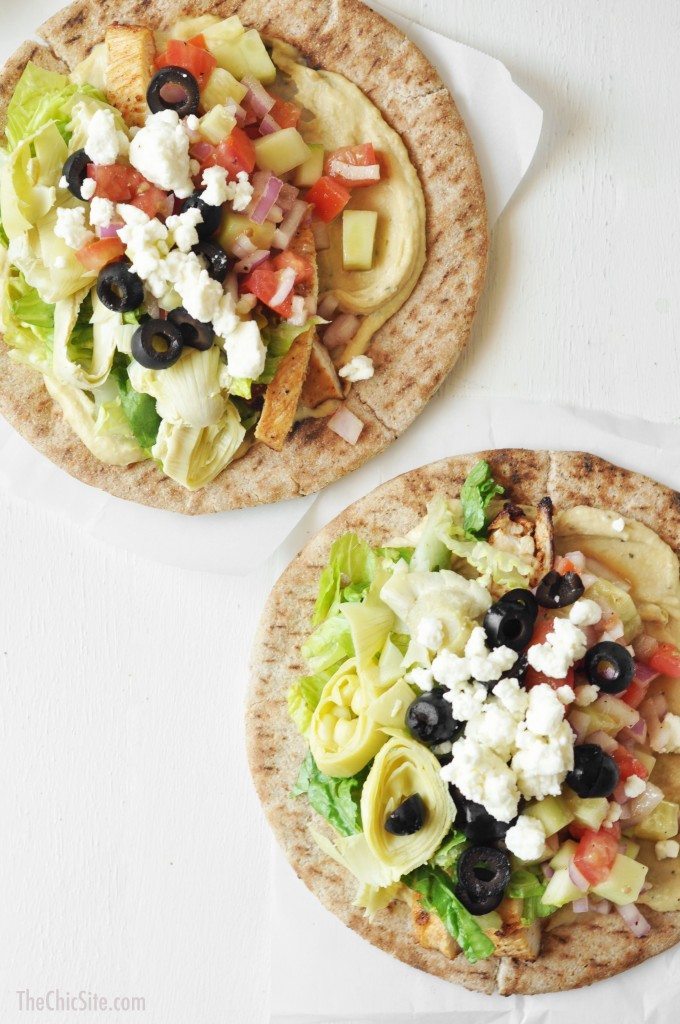 source
3. Shrimp Pesto Arugula Pasta
You need the following: 1 pound linguine noodles, 2 tablespoons olive oil, 2 garlic cloves (optional), 1 pound shrimp, peeled and deveined, 4 cups baby arugula, 1 teaspoon salt, 1 teaspoon black pepper, 1 jar store bought pesto. Put water in a bowl. Once the water boils, add the spaghetti and cook according to the instructions. Fry the shrimp in a pan with olive oil. Season with salt, pepper and minced garlic. Finally add the pesto. Put the pasta in a bowl and top with the pesto sauce with the shrimp.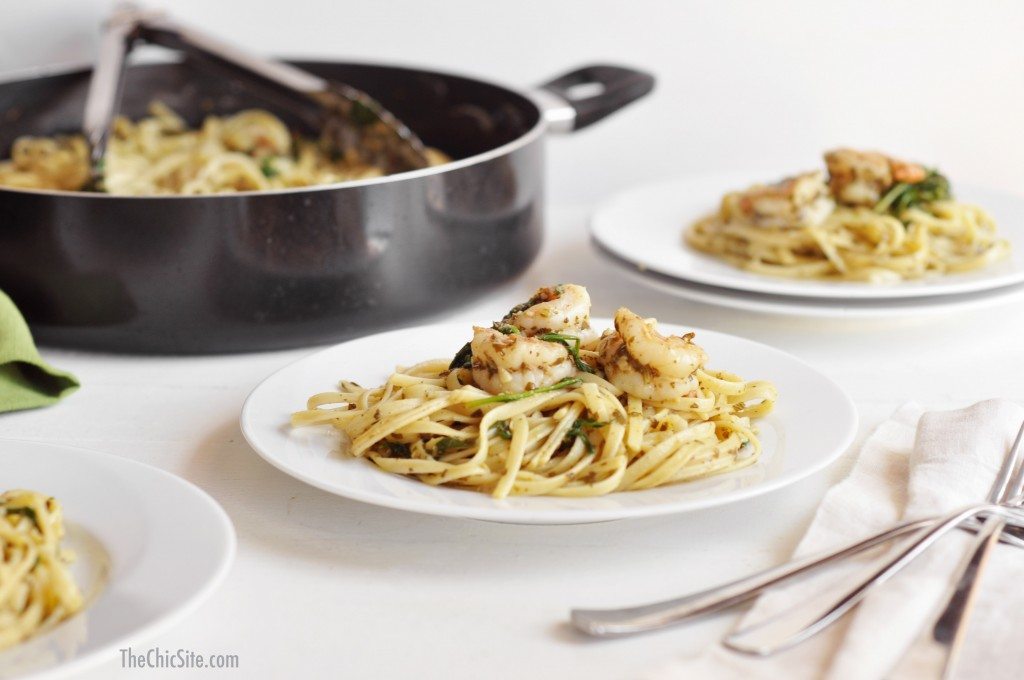 source
4. Sausage and Mushroom Polenta
Take 1 pound ground Italian sausage (hot or sweet), 1 yellow onion, diced, 1 pound mushrooms, crimini or white button, sliced, 2 teaspoons salt, 1 1/2 teaspoons black pepper, 2 cups milk, 2 cups water, 1 cup coarse ground cornmeal, 4 tablespoons unsalted butter, 1 cup sharp cheddar cheese, shredded, 1/4 cup chopped scallions. Fry the sausage in a pan for about 7 minutes until it turns red. Add the onions and mushrooms and cook until soft. Season with salt and pepper. Then make the polenta in another bowl according to the instructions on the package. Once done, mix it with butter and cheese. Serve with sausage and a spoonful of mushroom sauce.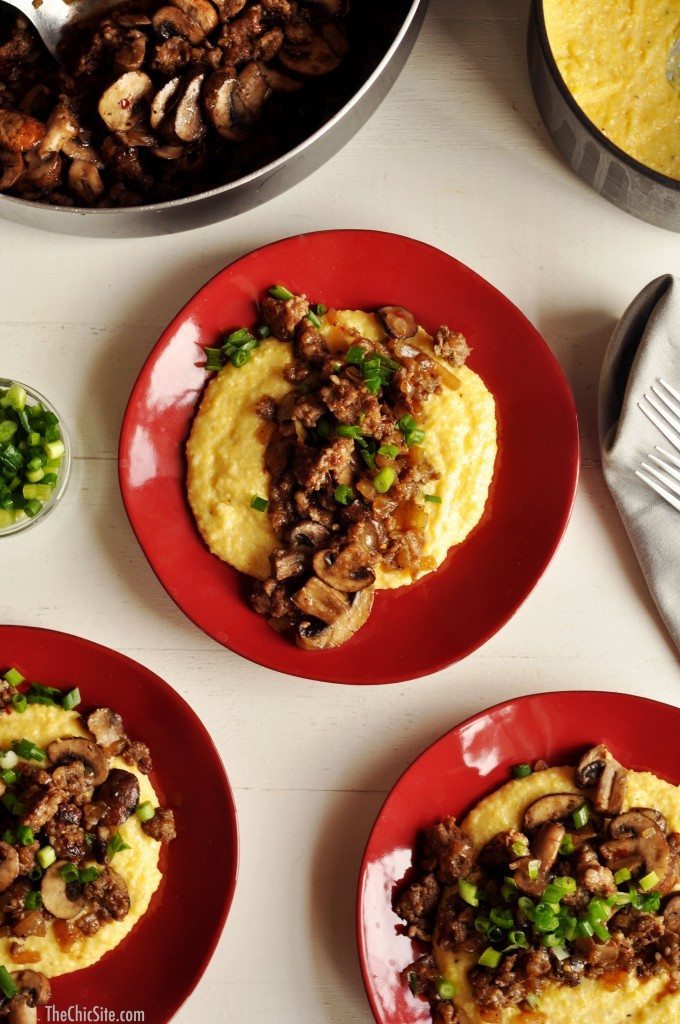 source
5. Avocado Tuna Melts
You need the following ingredients: 1 large tuna can (in water), drained, 2 tablespoons red onion, diced, 2 tablespoons sliced scallions, 1 tablespoon parsley, 1 lemon, juiced, 3 tablespoons olive oil, 1 teaspoon grainy mustard (or dijon) ( optional), 1/2 teaspoon salt, 1/2 teaspoon black pepper, 2 small tomatoes, sliced, 2 avocados, 4 slices Swiss cheese, 4 slices bread. Make a mixture of tuna, red onion, parsley, lemon juice, olive oil , mustard, salt and pepper. Mix well to combine the ingredients. Bake the bread on toast. Put the mixture on each piece of bread, a few pieces of avocado and tomato on them. Add cheese. Serve immediately and enjoy the meal!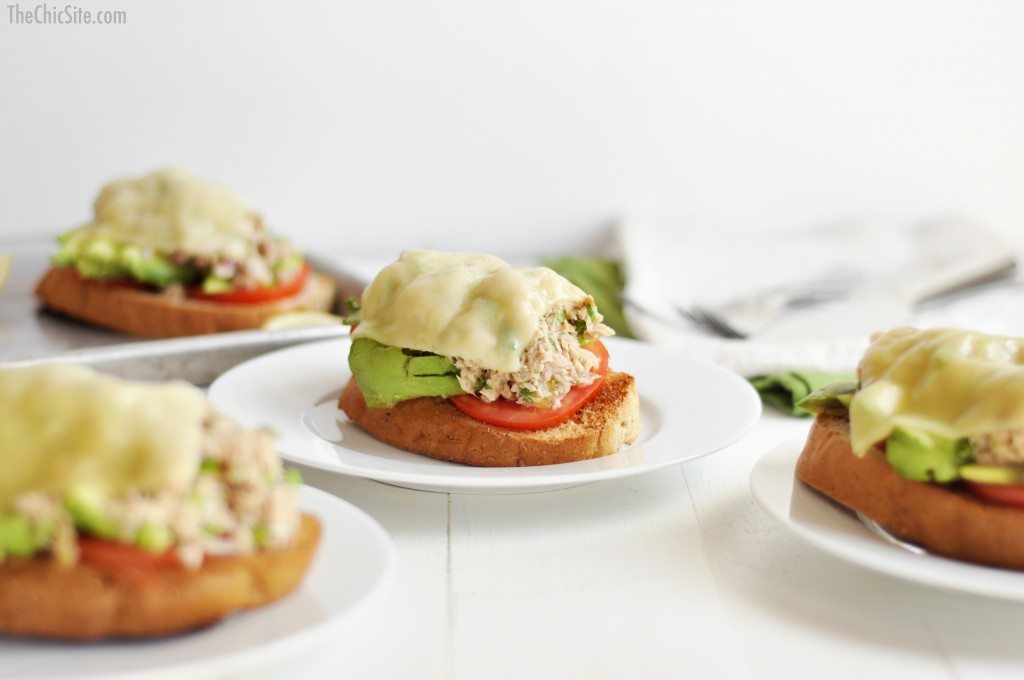 source