If you are searching for the best recipes to cook something tasteful today you are on the right place. Here we are sharing with you some delicious recipes to have a new specialties on your dining table every single day.  Scroll down the page too see these easy to cook recipes below that we are sure will catch your eye and your cooking passion.
1.Chilaquiles Frittata
To prepare this recipe you need 1 tablespoon vegetable oil, 2 (7 oz) cans Mexican hot style tomato sauce, 4 cups (4 handfuls) tortilla chips, 1/2 cup Monterey jack cheese, shredded, 10 large eggs, 2 tablespoons milk (or cream) , 1 teaspoon salt, 1 teaspoon black pepper, sliced radishes, for garnish, fresh cilantro, for garnish, 1/4 cup crumbled queso fresco, for garnish. Pour the tomato sauce into a pan with oil. Cook for a few minutes. Add the tortillas. Cook until the sauce is absorbed. In another bowl, whisk the eggs, milk, salt and pepper. Add the mixture to a bowl of tortillas. Add yellow cheese. Bake for 20-25 minutes. Cut it into pieces and serve immediately.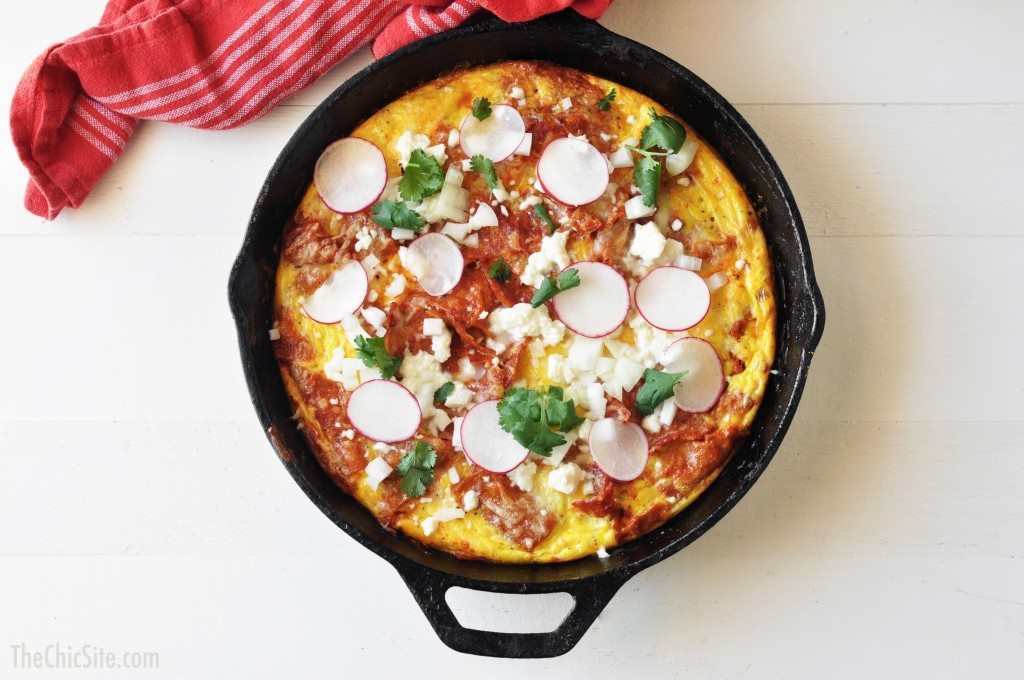 source
2. Pull-Apart Biscuit Dip
For this recipe you will need  1 tablespoon olive oil, 2 garlic cloves, minced, 1 (6 oz) package baby spinach leaves, 1 (14 oz) can artichoke hearts, drained and chopped, 1 cup mayonnaise, 1 (8 oz) package cream cheese, softened, 1 cup shredded mozzarella cheese, 1 cup grated Parmesan, 1 teaspoon salt, 3/4 teaspoon black pepper, 1 (16 oz) container pre-made biscuits, cut in half, 4 tablespoons unsalted butter, melted, 1 teaspoon chopped fresh rosemary, 1 teaspoon chopped fresh thyme.
Heat the oven. Put the garlic and spinach in a bowl with oil. Leave to cook. Then add the artichoke hearts. Cook for another 5 minutes. In a bowl, combine the mayonnaise, cream cheese, mozzarella, Parmesan, cooked vegetables, salt and pepper. Stir. Make the biscuits in the shape of a ball. Put the balls in a bowl with oil first, while pouring the mixture in the middle. Bake for about 30 minutes.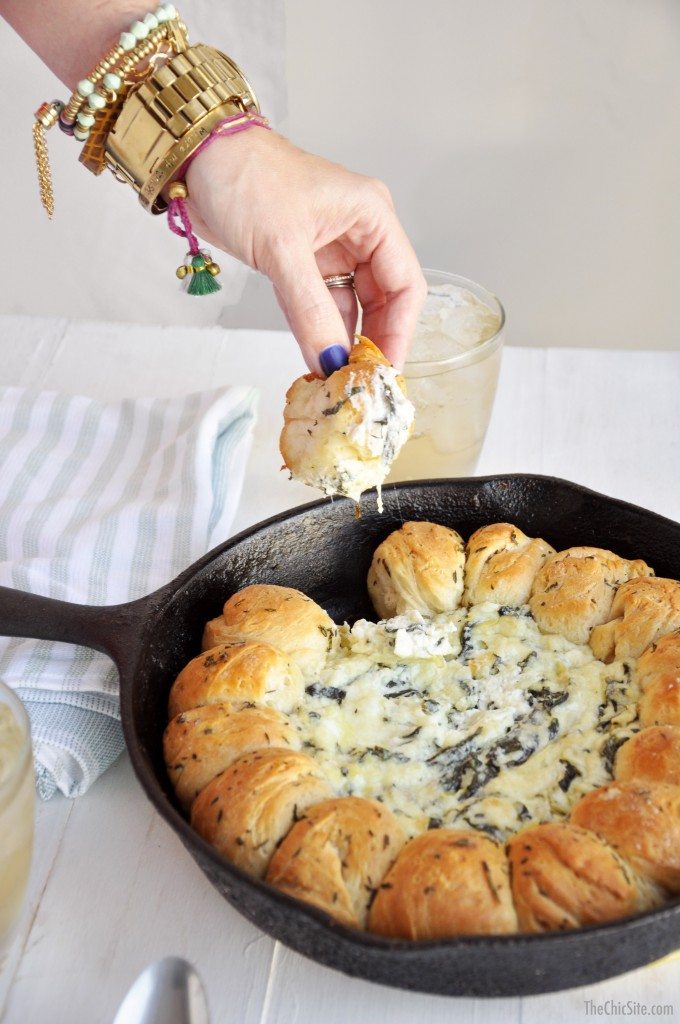 source
3. Parmesan Onion Dip
Take 8 oz cream cheese, 1 cup mayonnaise, 1 cup diced yellow onion, 1/3 cup grated Parmesan cheese, 2/3 cup shredded Parmesan cheese, 1 Tbsp freshly ground black pepper, 1/2 tsp crushed red pepper flakes. First heat the real. In a bowl with a mixer, whip the cream cheese and mayonnaise. Stir until smooth. Add finely chopped onion, Parmesan, black pepper and red pepper. Pour the mixture into a bowl and bake for 50 minutes until golden brown. Serve with bread oil and garlic.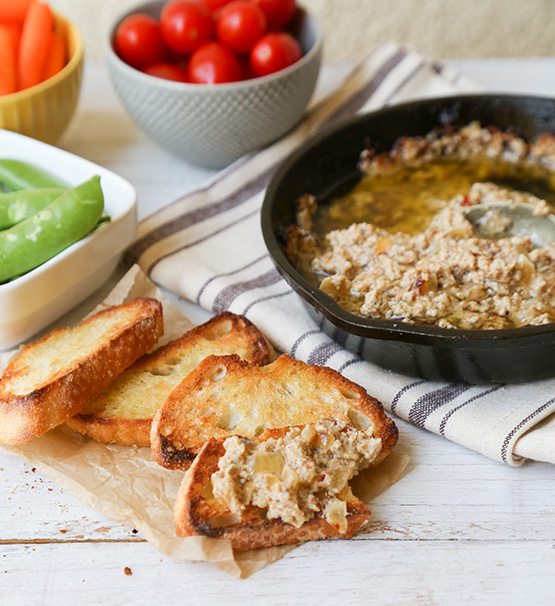 source
4. Buffalo Cauliflower
You need the following 1 pound cauliflower florets, 1 Tbsp olive oil, salt and pepper, to season, 2 Tbsp unsalted butter, melted, 1/4 cup hot sauce, crumbled blue cheese, as desired. Preheat the oven Place the pre-chopped capriol in a bowl of oil. Season with salt and pepper. Bake for 20 minutes. Meanwhile, while the cauliflower is baking in a bowl, mix the butter and sauce. Add the mixture to the bowl with the cauliflower. Serve with celery and cheese.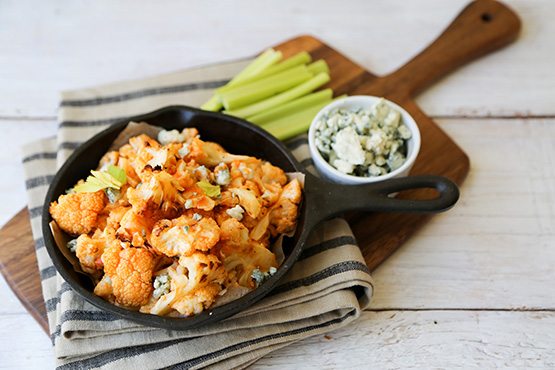 source