Are you wondering what rich to prepare this Sunday afternoon and surprise your loved ones? Let us help you by sharing with you some tasty and easy to prepare recipes. In this article we are sharing with you this delicious meals that won't take you much time to prepare but will make you stay as a professional chef in the eyes of all those who will taste the dishes. If you are a food lover you will definitely enjoy any of these delicious recipes. Bon apetit.
1. Red Wine Risotto Recipe
Ingredients you need to prepare  this recipe are 2 c arbor rice, 1 small yellow onion diced, 3 tbsp butter, 1 c red wine, 1 c candied walnuts, 1/4 c free basil, 2 tbsp raw honey, 3 oz goat cheese, 6 c vegetable stock hot and Sea salt to taste. First, fry finely chopped onions in a bowl. Add the rice and leave for a few minutes. Then add the red wine to the rice. Reduce the heat of the fire and leave the pan until the wine is absorbed. Season with spices. Good appetite.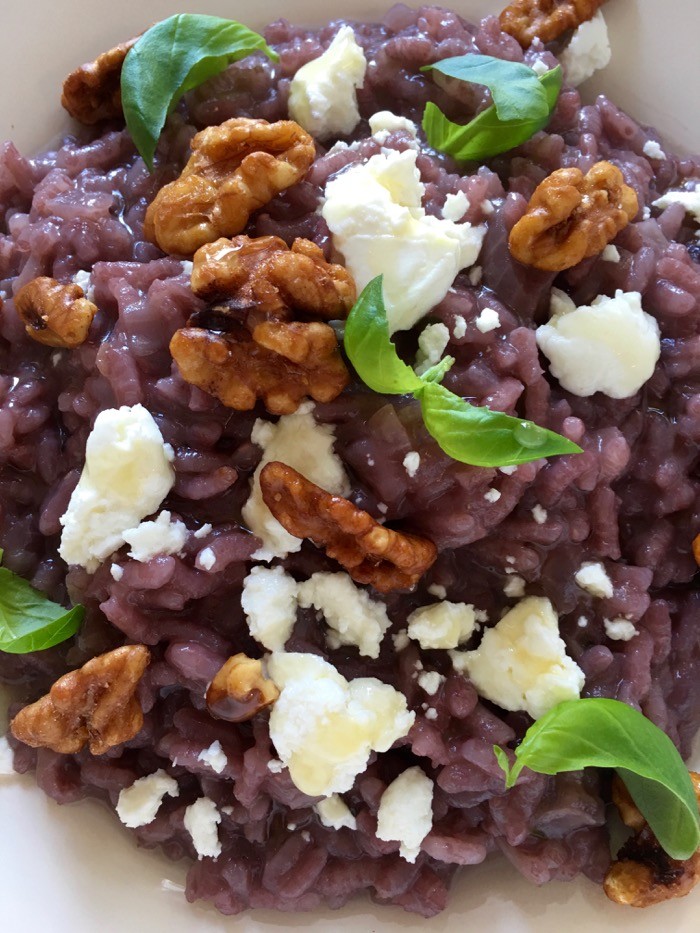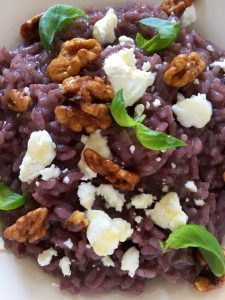 source
2. Light Shrimp & Grits
For this meal you will need 4 cups of Water, 1 cup Quick 5-minute Grits, 1 lb Shrimp, 2 Tbsp Olive Oil, 1 tsp Old Bay Seasoning, 1 tsp Season All, 1 tsp Minced Garlic, Dash of Pepper, 1/2 cup Fresh Parsley , Juice of 1 Lemon, Tabasco or your favorite hot sauce and Chopped Scallions. Pour 4 cups of water into the pot and set on fire until it boils. In a large pan, place olive oil and garlic. Fry the garlic. Add shrimp and spices and fry until shrimp get pink. Add fresh parsley and lemon juice. Cook for another 2-3 minutes.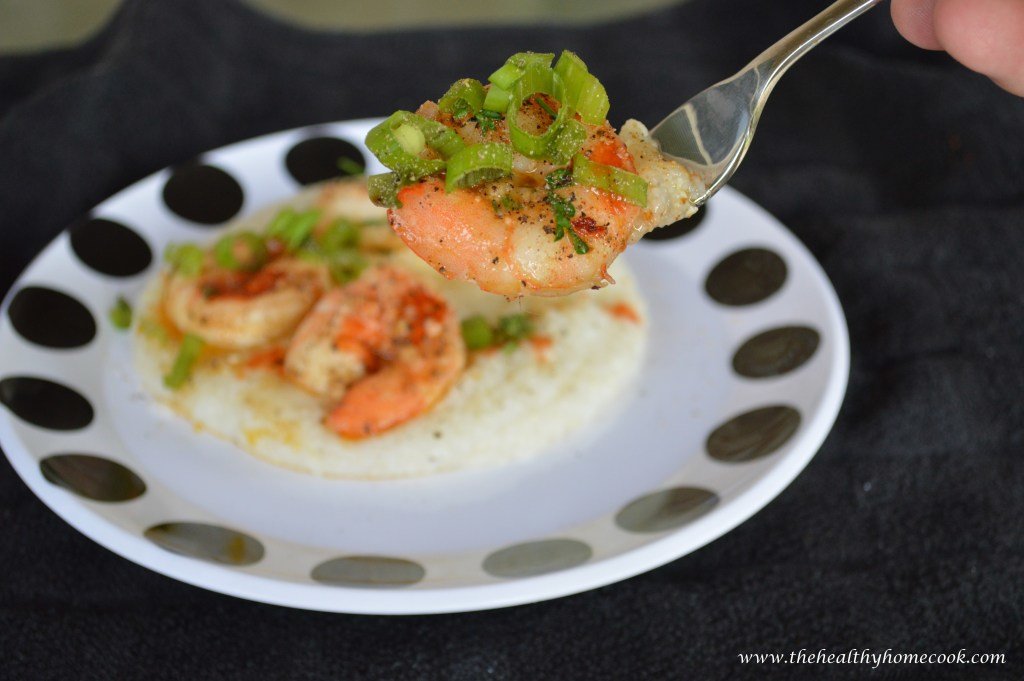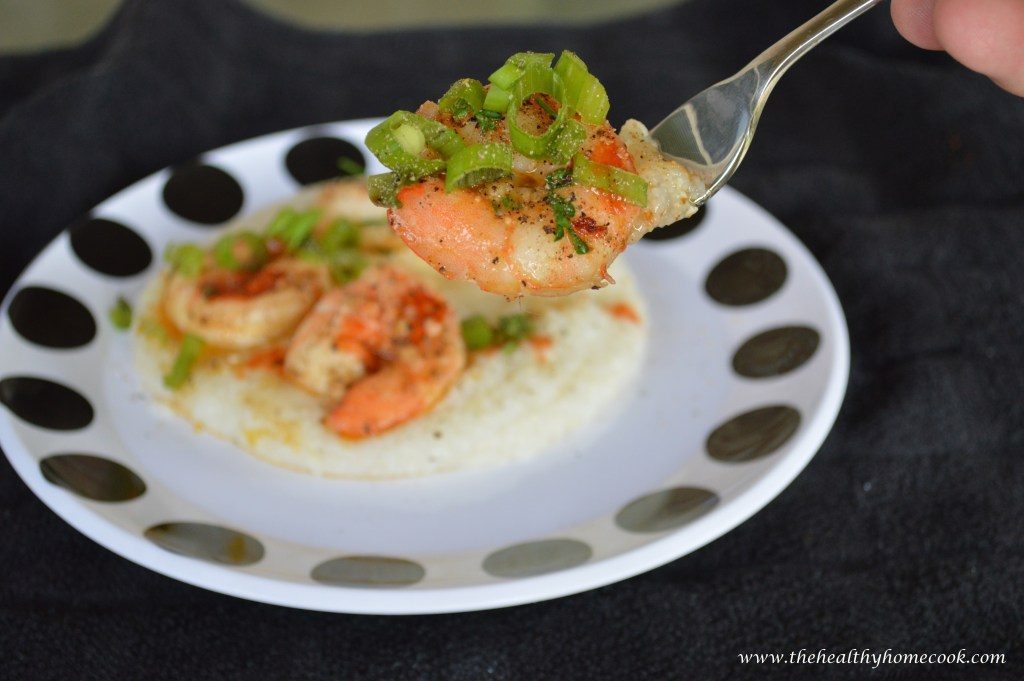 source
3.Arugula pasta salad
 Take 12 oz. fusilli or rotini paste, 2 cups baby arugula, 3/4 cup grape tomatoes, 1/3 cup thinly sliced roasted red peppers, 1/2 cup Kalamata olives, 1/2 cup canned artichoke hearts, 1 cup lemon vinaigrette dressing, 1 cup vegetarian-friendly shredded provolone cheese, plus extra for garnish if desired under 3 tablespoons pine nuts, plus extra for garnish if desired to prepare this salad. Prepare the pasta as directed. Drain and rinse with cold water. Then add the pasta to a bowl where the other ingredients have been pre-mixed and mix well. You can decorate with cheese of your choice.
4. Roasted Pear and Gorgonzola Salad Recipe
To prepare this recipe you need 50/50 Baby Spinach Mixed Greens Mix, Firm Pears, Gorgonzola, Pecans, Butter, Craisins and Balsamic Vinaigrette. Chop the pear into small pieces and also add it to the baking dish. Cut vegetables and mix with other ingredients. Season with vinegar balsam..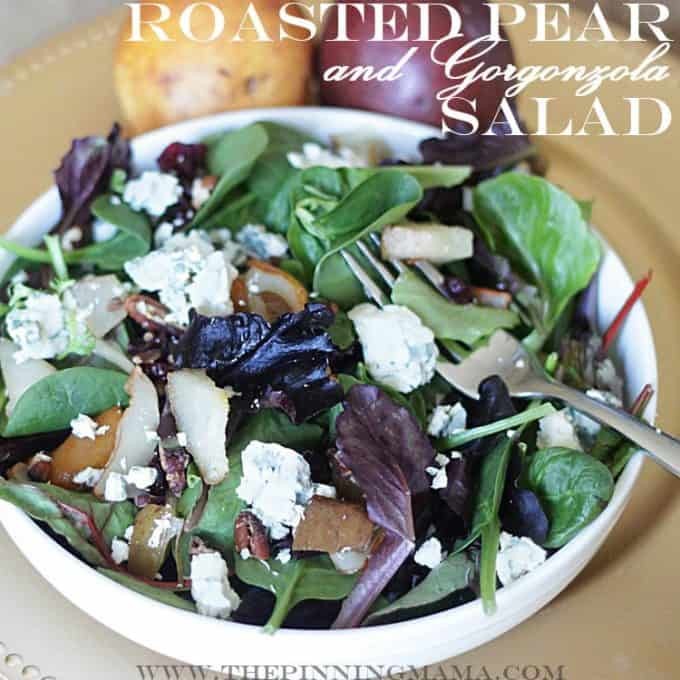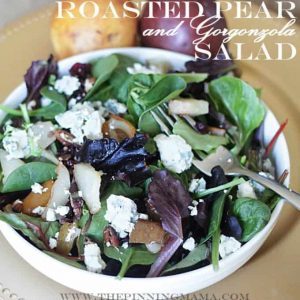 source
5. Tuscan Stuffed Portobello Mushrooms
You need 2 Portobello Mushrooms, 1/2 red onion, 2 Tbsp olive oil, 1 tsp minced garlic, 3 oz artichoke hearts, 1 cup frozen spinach, 2 Tbsp balsamic vinegar and Fresh basil, Parmesan cheese, and Panko to taste. Cut the mushrooms and remove the stems for this dish. Chop red onions, mushroom stems and artichokes. Roast frozen spinach and chopped vegetables in olive oil and garlic for about 5 minutes. Add one tablespoon of mushrooms to the mixture. You can apply parmesan, bread crumbs or fresh basil to the mixture. Put the prepared mushrooms in the oven and bake for about 2 minutes. Remove from the oven and allow to cool. Enjoy.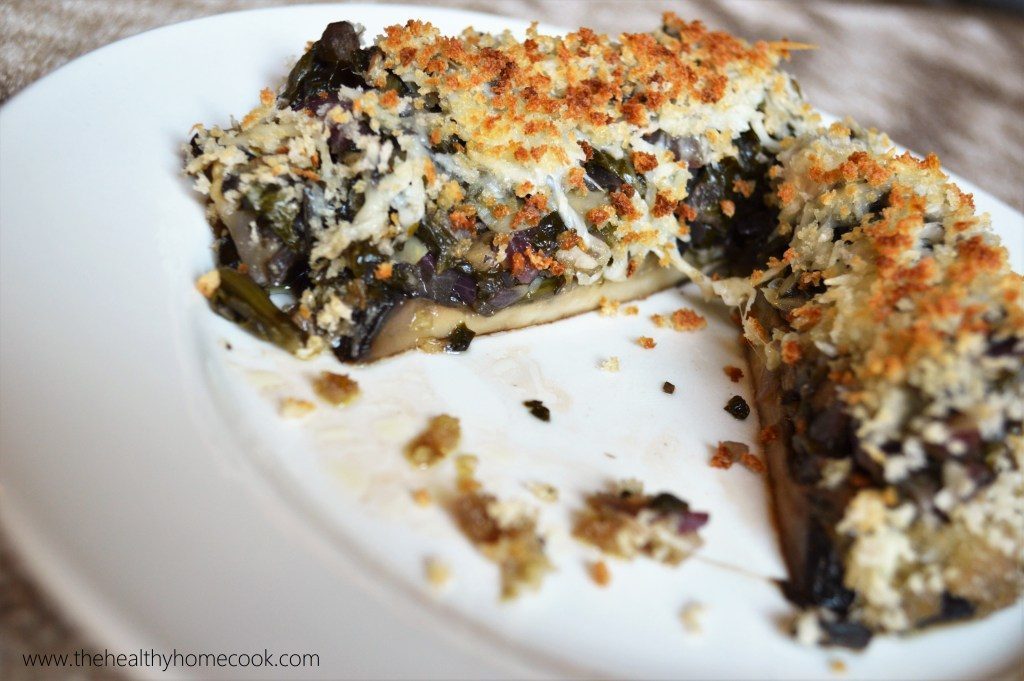 source