Holidays are coming and the family is going to spend more and more moments together. And there is no better moment spend with the ones you love than those around the table eating some delicious specialties. If you love cooking here are some easy to prepare recipes you must try. The results will be these delicious meals you see in the gallery below. Bonn appetite.
1.Roasted Sweet Potato, Pear, and Onion
To prepare  this dish  you will need 2 Bartlett pears, about 14 oz, cut into wedges, 2 small red onions, cut into wedges, 2 small sweet potatoes (about 1 lb), cut into 1/2-inch-thick half- moons, 6 sprigs of thyme, plus more for serving, 3 tbsp. olive oil, Kosher salt and Pepper. First warm the oven to 425 degrees. Grease olive oil in a large baking dish. Arrange pears, onions, sweet potatoes and thyme. Spoon 1 tablespoon salt and pepper. Bake for about 35-45 minutes until golden brown. If you like, sprinkle with extra thyme.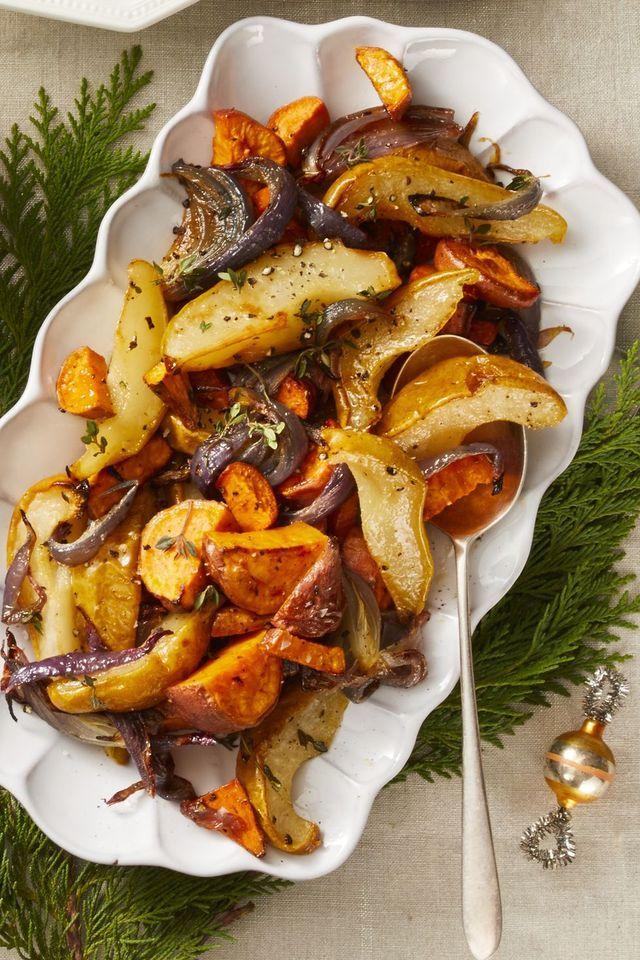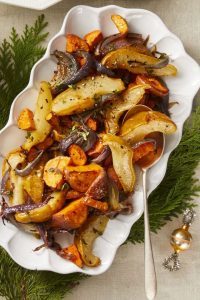 source
2. Creamed Kale and Gruyere Gratin
You need 2 lb. Tuscan kale, stems discarded, leaves chopped into 1⁄2 inch pieces, Kosher salt, pepper, 2 tbsp. unsalted butter, 1 medium onion, finely chopped, 2 cloves garlic, finely chopped, 3 oz. Gruyère cheese, shredded, 1/8 tsp. ground nutmeg, 1/2 c. Grated Parmesan and Pinch cayenne. Put cold water in a large bowl. In another bowl, cook the kettle for about 4 minutes. After boiling, drain to dry. Preheat the oven to 400 degrees. Put the oil in the pan, put the chopped onion  and garlic in the pan and fry for 1 minute. Add the water and leave to boil. Then add the other ingredients. Bake for 12-15 minutes until it gets golden brown color.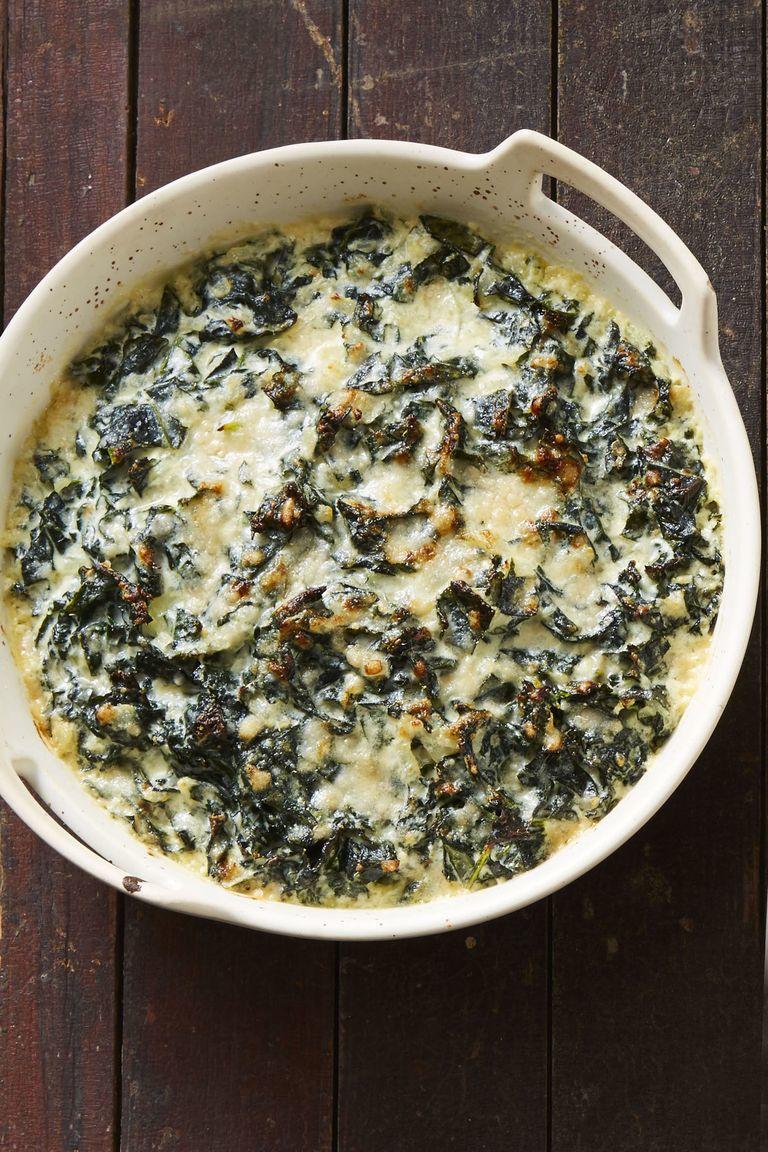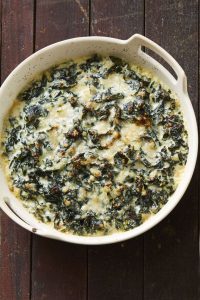 source
3. Spice-Roasted Carrots
Preparation takes 3 lb. thin carrots, peeled, 3 tbsp. olive oil, 1 tsp. smoked paprika, 1/2 tsp. ground nutmeg, Kosher salt, Pepper, 2 tbsp. packed fresh oregano leaves, chopped, 2 tbsp. unsalted butter, melted, 1 tbsp. red wine vinegar and roasted salted pistachios, shelled and finely chopped. Preheat the oven to 450 degrees. In a larger baking dish, place the carrots, nutmeg and paprika. Add the spices. Bake in the oven for 20-25 minutes.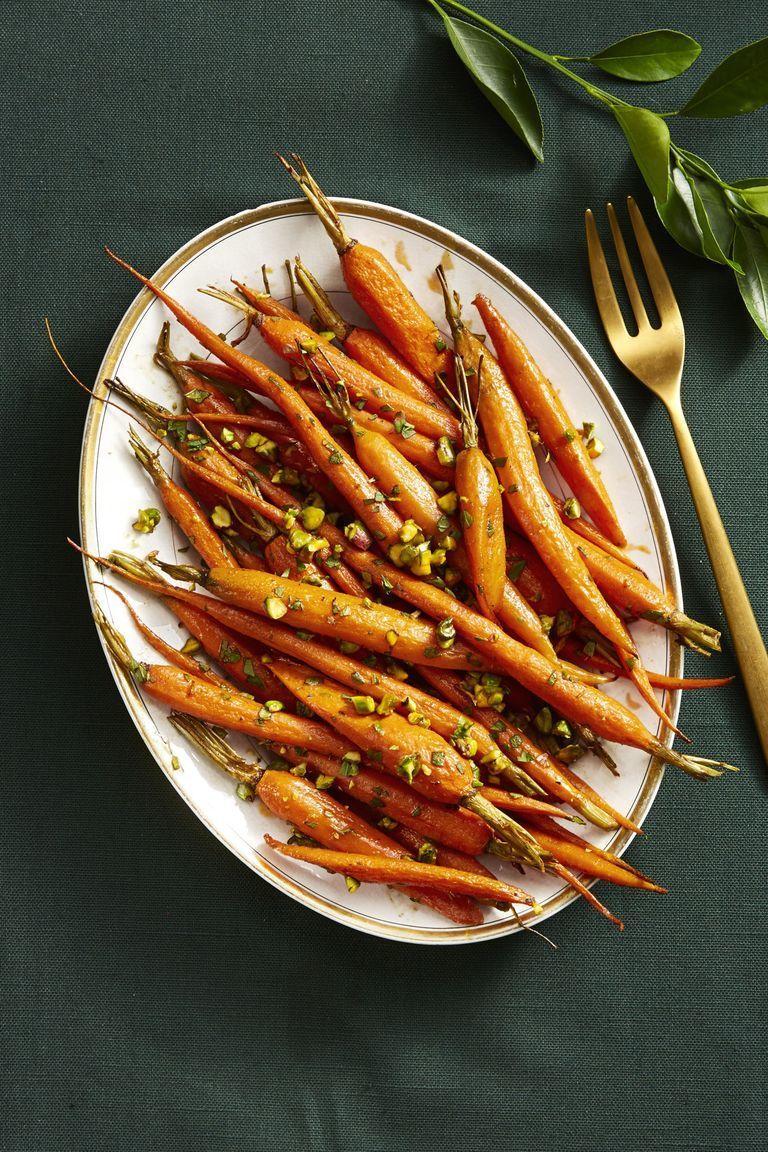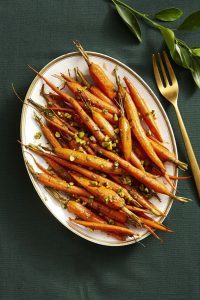 source
4. Wild Mushroom Toasts
You need the following ingredients for this recipe: 2 tbsp. olive oil, 1 lb. mixed mushrooms, sliced or quartered if large, Kosher salt, Pepper, 1 red chile, thinly sliced, 1/4 c. flat leaf parsley, chopped, 1/2 c. fresh ricotta cheese, 1/2 c. goat cheese, softened, 4 thick slices country bread, toasted. In a medium temperature heat a skillet with oil and cook the mushrooms for 4-6 minutes. Season with salt and pepper. Put red chili and parsley in the pan and add the mushrooms. Finally add goat cheese and ricotta. Apply the obtained mixture on toast slices.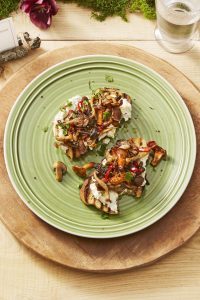 source
5. Whole Roasted Cauliflower with Caper Vinaigrette
You will need  1 large head cauliflower (about 4 lbs), Kosher salt, 1/3 c. olive oil, 4 tbsp. capers, chopped, 2 tsp. lemon zest, 1/4 c. fresh lemon juice, 1/4 c. flat-leaf parsley, chopped for this meal. Clean the outer leaves of cauliflower. In a bowl pour a cup of water 1 tbsp salt. Add the cauliflower. Bake cauliflower for 450 minutes at 450 degrees in a heated oven. In the meantime, combine olive oil, lemon zest, juice, parsley and capers while roasting in a bowl. Once the cauliflower is roasted, apply from the mixture on top.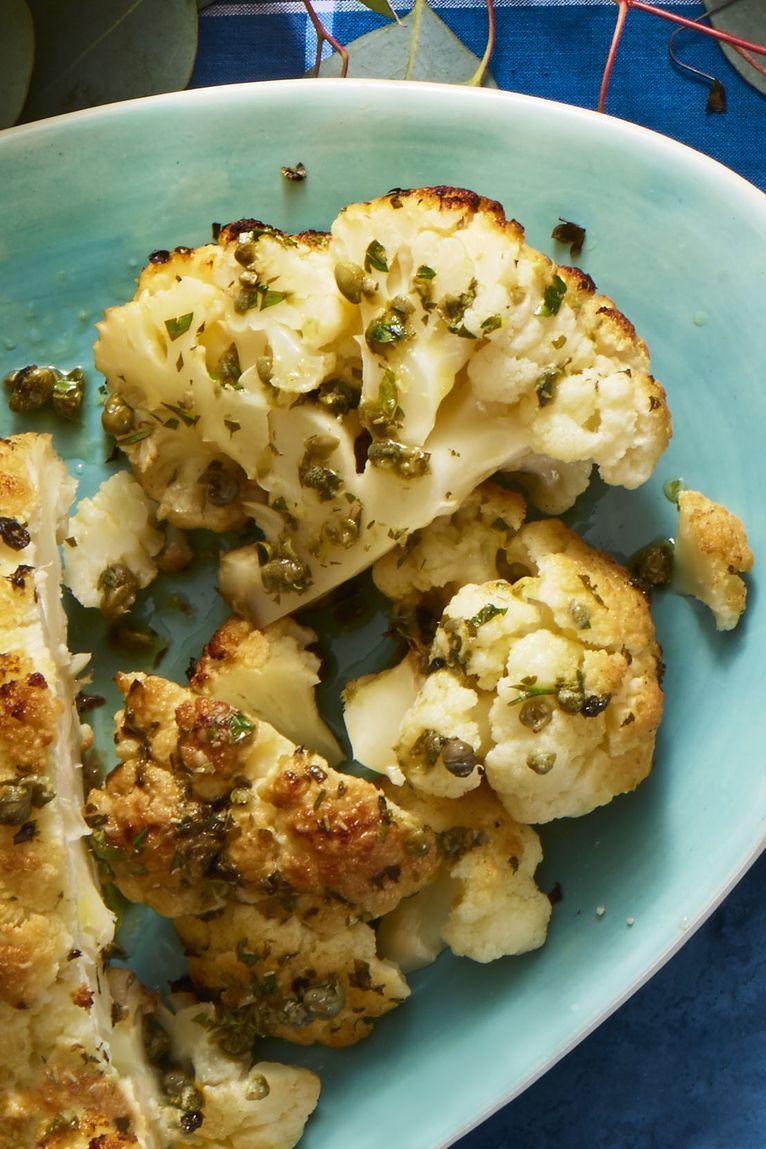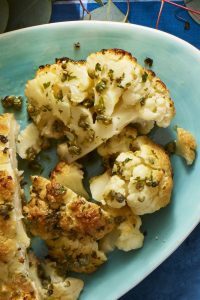 source