Worn out threads? Time for a new set!
            There are various wheel types in the market you can buy for your car, but did you know that?
They may seem like the simplest parts of your car, but no, they're more than that. They're round… and well, round, but they are constantly being perfected by manufacturers as time goes by with technology and improving materials to be tougher and efficient as they already are.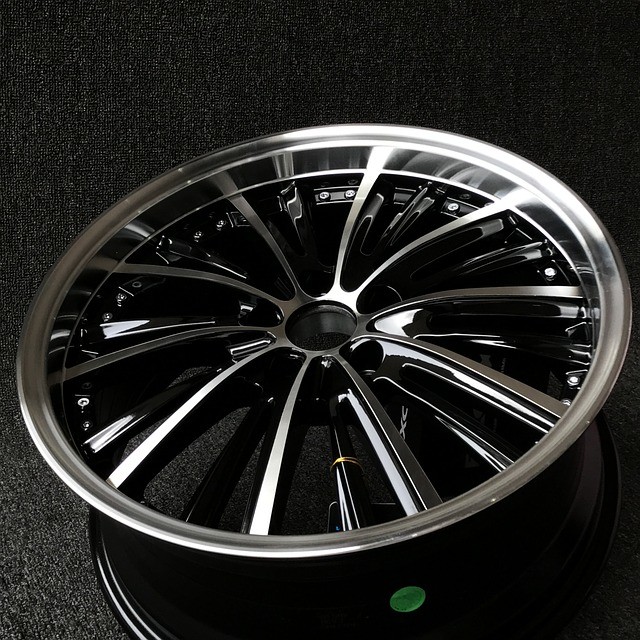 Know About the Different Types
Through time and innovation, different types of wheels emerged to serve different purposes and give different benefits plus disadvantages in some situations. As a car owner, you should know the differences between all wheel types.
Steel Wheels
They're the most basic type of wheels you can find. They're affordable and tough at the same time.
These wheels are produced through pressing using hydraulic presses. From tough steel billets, wheels are punched into existence.
Their hardness and density bring toughness on the road and also carry with them more weight compared to other types of wheels, like alloy.
Alloy Wheels
Alloy wheels are much lighter than steel. They were originally made for top of the line models.
They're made with a mix of aluminum or magnesium and nickel — the reason for their lighter weight. Also, without the hardness of steel present in the mixture, they're much more pliable, giving manufacturers more freedom to play with design.
Forged Wheels
These wheels are one of the stronger types. Aluminum subjected to intense heat are made stronger than they already are.
Replicas
Yes, even wheels have replicas. However, most of the time, replica wheels aren't that dependable. They're not as durable and safe to use on the road.
Select the Right Size
You don't just buy the wheels once you have decided which design you like most. You'll need to know what size. It all depends on the size of your tires. You should not mess up this part. You will render your tires useless if you buy the wrong size of rims.
The size of your tires are usually written on their faces. If you're using original tires, then you'd see the size on your car's manual (most likely).
Pricing
The bigger the wheels, the bigger the price.
As mentioned above, steel wheels are cheaper than alloy, but if you're going for alloy with the stylish look, expect a bigger price tag. You can expect the wheels to cost $500 to $5000.
Consider Buying Multi-Piece Wheels
        Single-piece wheels are definitely cheaper than multi-piece wheels, but the latter present a big advantage.
When you damage your single-piece wheel, you're most likely going to replace the whole thing; it's in one piece, that's why. On the other hand, with multi-piece wheels, when local damage is taken, you won't be obliged to buy a whole new piece. Instead, you can just replace the damaged part.
Look for the BEST
You wouldn't need another set for years. If you're planning to keep these wheels you're buying, make sure you are getting the best wheels that you actually like.
            Make this easier for you by making a list of brands that accommodate your budget and taste. Don't hesitate to look at the bigger brands. Do you want michelin tires? No worries, there are suppliers out there that sell them for affordable prices.
Spoil Your Car For Quality and Safety
Don't settle for cheap replicas or "OEMs." Cutting your budget to buy cheap replicas and to save a few hundred bucks will do you more harm than good. Replicas don't meet safety standards and they're not designed to last. This means you'll actually be spending more than you think you're saving. Wheels manufactured by trusted brands will last double or triple the amount of time replicas will serve you on the road.