Summer days are perfect to spend the day in our garden. People enjoying gardening always find some creative ways to transform it into a little paradise and spend in there joyful moments. If you belong to the group of gardening loving people, then you know how important is to have your garden well cared and decorated all the time. Most people use to make their own DIY garden decorating crafts to have their garden well looking all the time. If you want a flowering, blooming, green and fresh garden you need to make some little effort and get the desired garden look in your backyard. You can make various DIY Flowers pots using every day items that you don't need anymore.
As the beautiful weather has arrived, we believe that most of you have already started arranging the garden and the terrace. And that means it's time to buy and arrange flower pots. That is why we have decided to share with you an easy and very decorative do-it-yourself projects. They can be an ideal solution for everyone's garden. It will take you only an hour and a little imagination to implement these projects.
DIY Flowers Pots
Planting grass and flowers is the first step to the paradise in your garden. The first color you relate with paradise is green, isn't it? Well take care to have as much as possible green areas in your garden. Sow grass along the whole free area in the garden and plant some flowers using interesting DIY flowers potss or flowers planting baskets. See how you can use old items you already have at home and transform them into creative flowers vases. At the same time, this is an ideal period for cleaning your yard or terrace, so these do-it-yourself projects arrive at the right time!
If you run out of ideas for decorating, don't worry, because we have a lot of them. Today we will show you how to refresh the look of your flowers, ie the terrace or garden, with the help of interesting and colorful decorative flower pots! You can use an old wine barrel cut into half as a flowers basket that will give your garden some old fairy tale look. Or old useless car tires painted and arranged as a tea cup. If you are not having enough space to make your flowering garden in there, you can consider the idea of making your own vertical garden using old palettes. See these and much more inspiring ideas on how to make your garden a little paradise following some DIY projects from the gallery below.
Make A Stunning Flower Basket Planter with Pinecones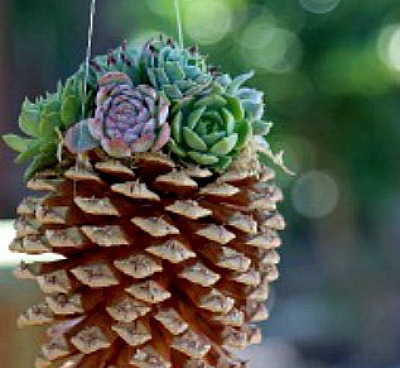 source
Put Together a Fairy Garden inside a Reclaimed Wine Barrel Cut into Half Lengthwise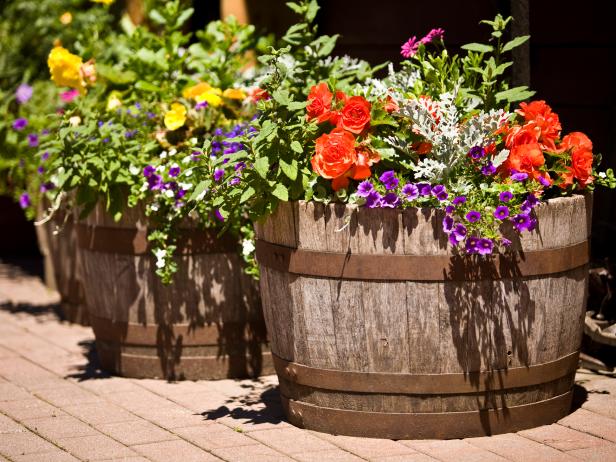 source
Recycle Vintage Teapots and a Ladder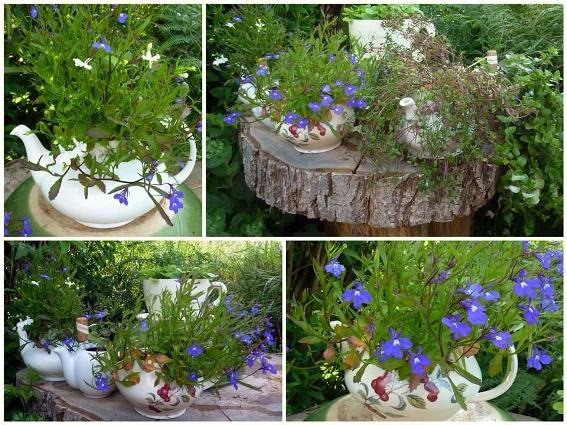 source
Try This Huge Concrete Leaf Orb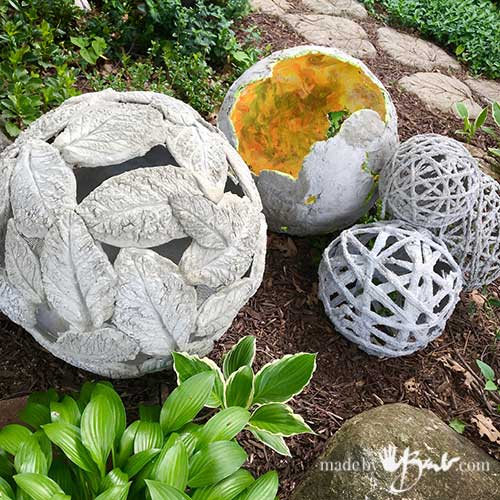 source
Paint Tires and Make Planters in Different Forms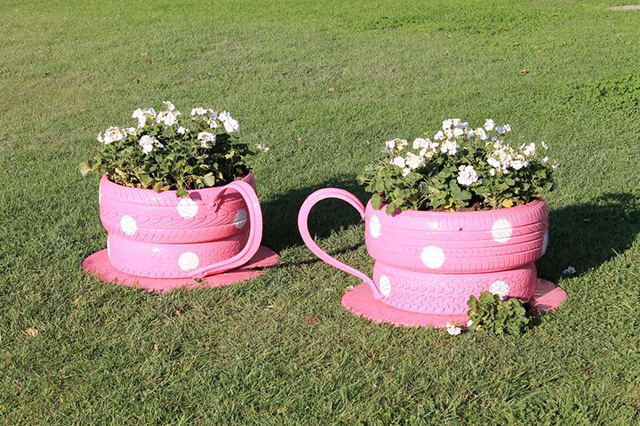 source
Design A Checkerboard Garden of Herbs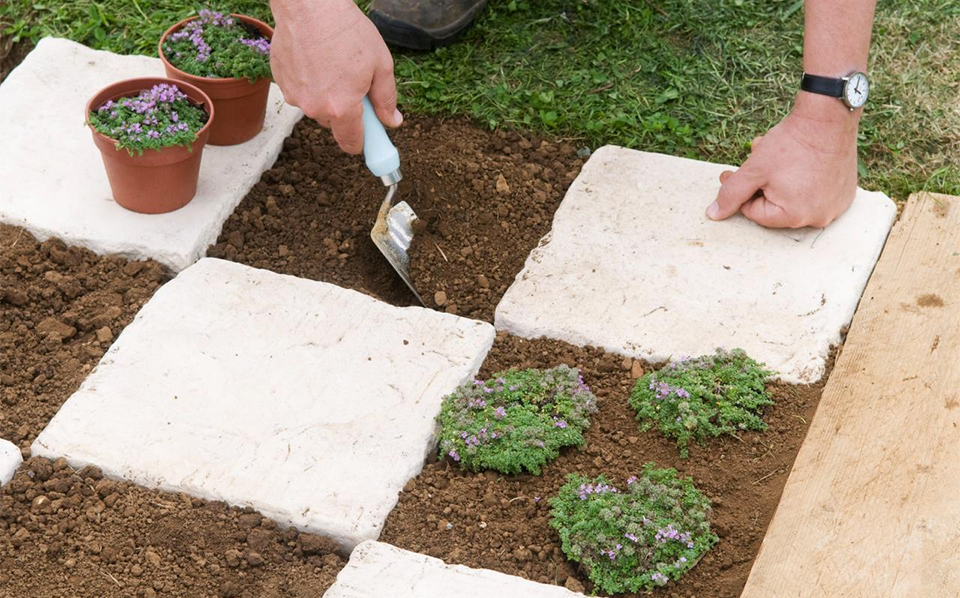 source
Create a Vertical Garden with a Recycled Pallet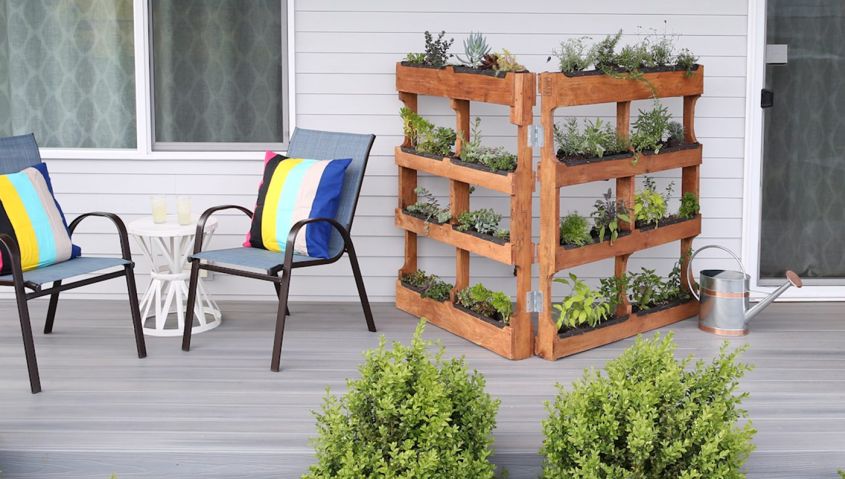 source
Make a Turtle Topiary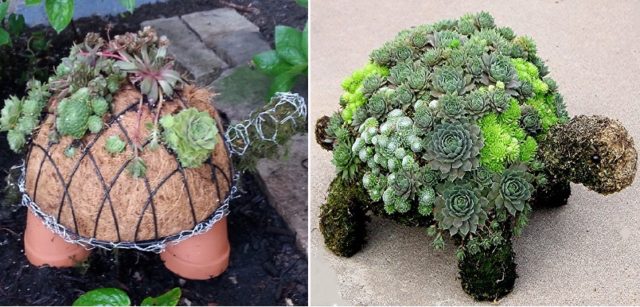 source