Summer is the best season to enrich your body with vitamins, and there is no better way to do it than through food. You need to eat more fruits and vegetables, but also to cook healthier meals. Vitamins rich meals will keep you energized during the whole day. In this post we are sharing with you some vitamins reach meals recipes you need to try. They are all so easy to be prepared that you will enjoy cooking them.
1.Creamy Garlic and Herb Spinach
This recipe requires the following ingredients: 1 5.2-ounce package garlic-and-herb cheese (such as Boursin), at room temperature, 4 oz. cream cheese, at room temperature, 3 bunches spinach (about 2 pounds total), thick stems removed, Kosher salt and pepper. Heat oil in a pan on the fire. Add cheese and cream cheese and cook until smooth. Then add the spinach. Stir until the spinach is soft, ie about 5 minutes. Season with salt and pepper.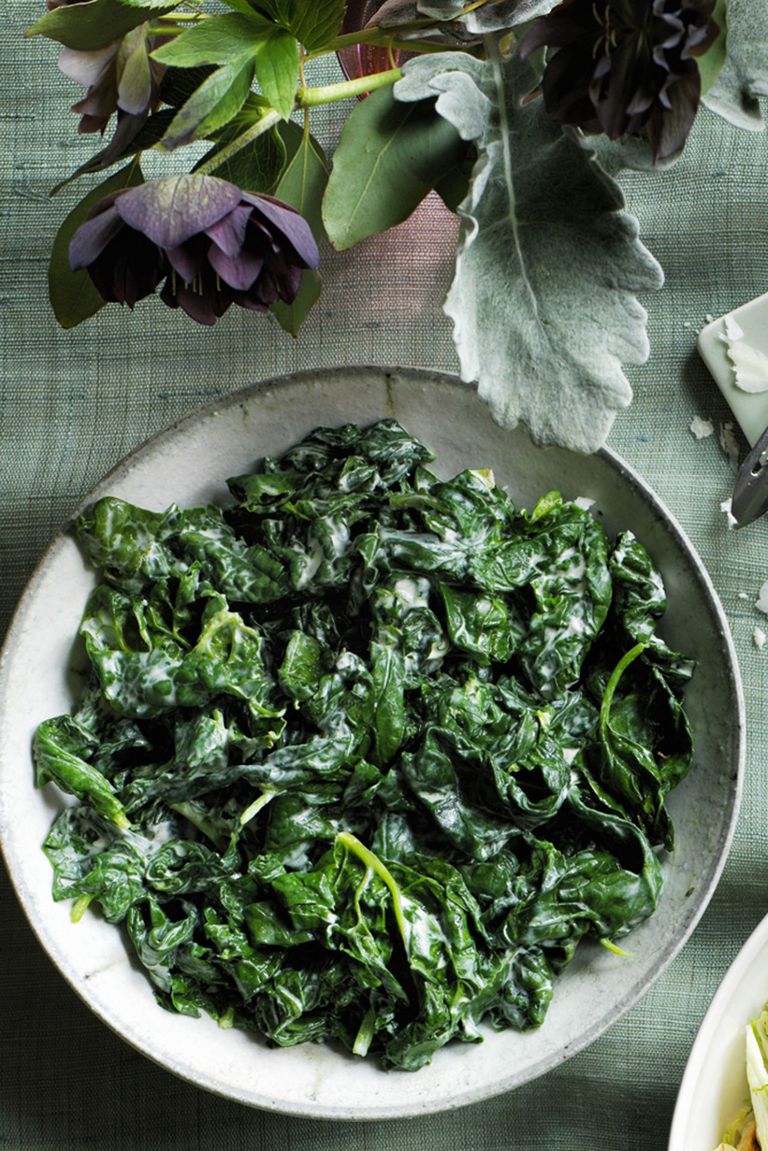 source
2. Roasted Cauliflower Salad
For preparation of this salad you need 1 medium head cauliflower (about 2 pounds), quartered, cored, and sliced 1⁄4 inch thick, 4 tbsp. olive oil, 2 tbsp. cider vinegar, 2 scallions, thinly sliced, 1/2 c. Unsalted Roasted Almonds, 1/4 c. golden raisins, 1/4 c. Dried Cranberries, 1 1/2 c. baby arugula, Kosher salt and pepper. Heat the oven. Place paper on a baking tray. In a bowl, mix the cauliflower, oil, salt and pepper and place in the baking dish. Bake for about 25 minutes. Then add almonds, raisins and cranberries. Bake a little more.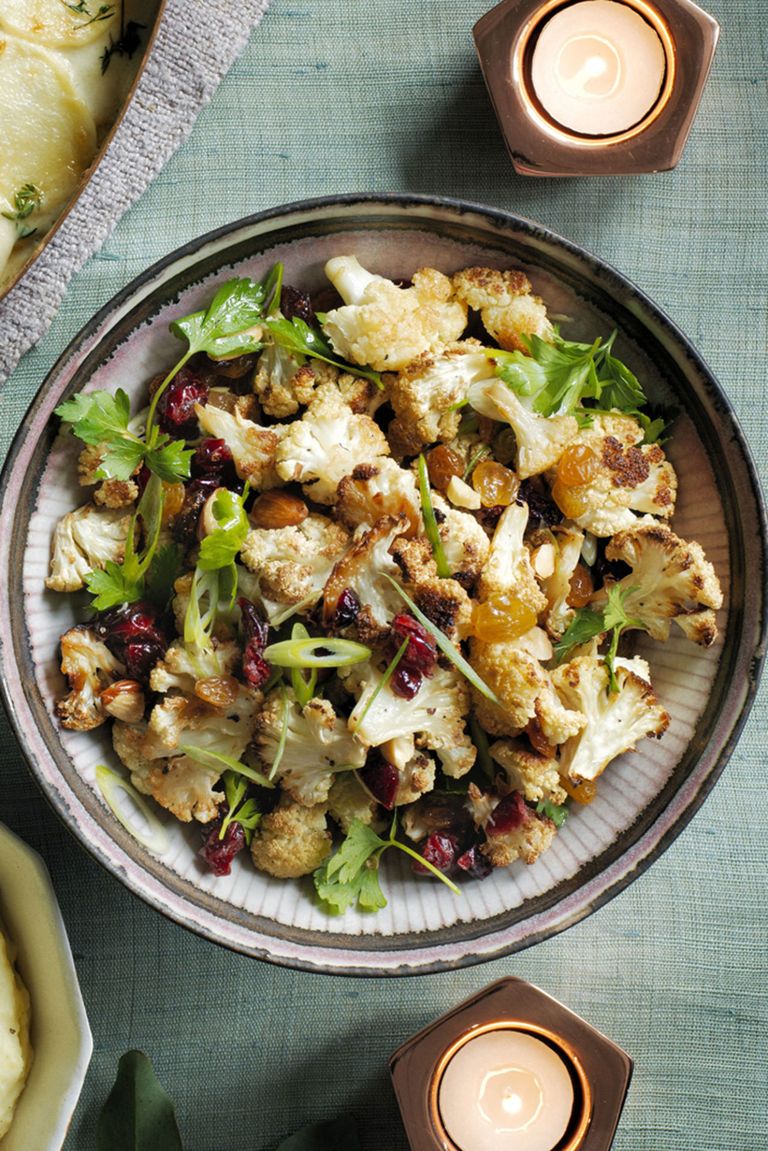 source
3. Mashed Sweet Potato and Carrots
To prepare this recipe you will need 1 1/2 lb. small sweet potatoes, peeled and cut into 1-in. pieces, 1 lb. carrots, cut into 1-in. pieces, Kosher salt and pepper, 1/2 c. unsweetened vanilla almond milk, 3 tbsp. whipped butter, 1 tsp. ground cinnamon, Thyme, for serving. All you have to do is add the vegetables to a pot of water. Cook until well cooked. Then drain the water. Add almond milk, butter, salt and pepper. Stir until a slurry is obtained. Serve sprinkled with thyme.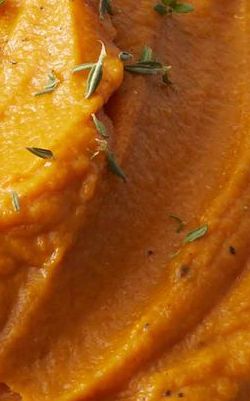 source
4. Carrot Cake Energy Bites
For preparation of this cake  you need 2 1/4 c. Quaker Oats (quick or old fashioned, uncooked), 2 c. finely shredded carrots, 2 tsp. ground cinnamon, 1 c. finely chopped dates, 2/3 c. Finely Chopped Almonds, water, 2/3 c. coconut flakes. Mix all ingredients. Make balls from the resulting mixture. Cool before serving.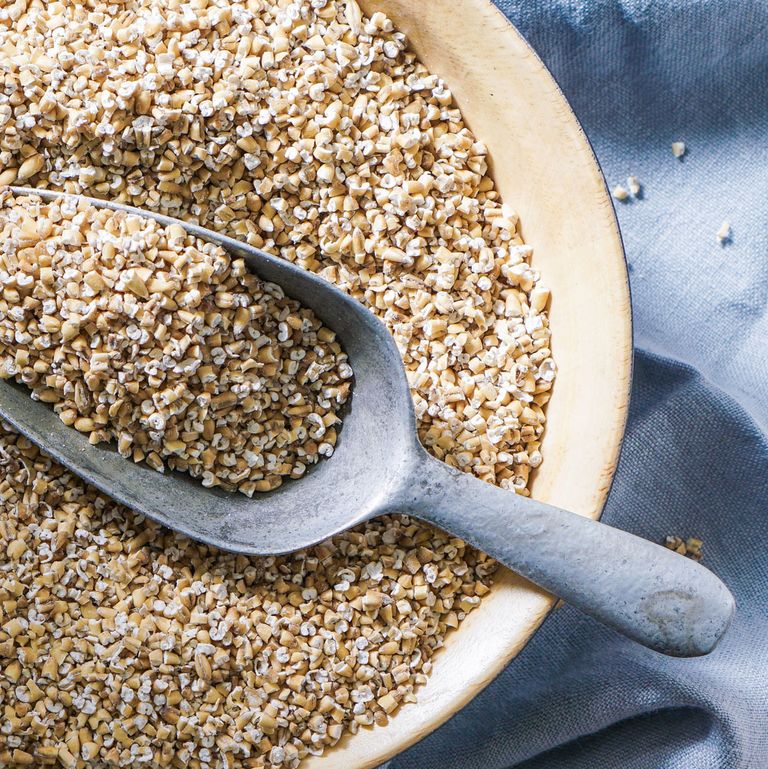 source
5. Watercress Salad with Honey-Lime Vinaigrette
For this salad you will need 2 tbsp. lime juice, 1 tbsp. olive oil, 1/2 tsp. honey, 1/2 tsp. salt, 1/4 tsp. pepper, 1 jalapeño (sliced), 1 large bunch watercress, 1 Granny Smith apple (thinly sliced), 1 large kiwi (peeled and sliced), 1 avocado (sliced) among plates, 1 scallion (thinly sliced), vinaigrette dressing. Mix all the ingredients in a blender and serve the salad.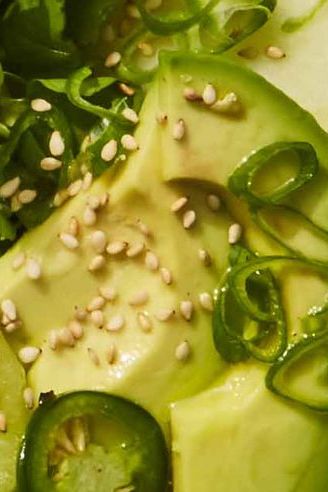 source