Spring is already here and it's time to start thinking about cleaning and preparing the garden for outside use. There is nothing better than enjoying in your first coffee, while drinking it in your beautiful, green and modern backyard, under the warmness that comes from the sun. but, to have your garden well kept, you should organize it, plant it with fresh small plants and flowers and of course, insert some decorations in it. Below, we will present you some creative DIY garden decoration ideas from repurposing old tires, that surely will amaze you.
Yes, you are reading it well. Now, you don't need to throw old used car tires, because you can reuse them to make some interesting animal inspired garden decorations. You can transform old car tires into decorative, colorful garden decorations, plant potteries, flowerpots… down the page we have prepared some proposals for you, which  you can use as an inspiration to create your own old tires animal world in your own garden. Although more attention is paid to interior design, the exterior also occupies an important place.
Repurposing Old Tires In The Garden
Most people are focused only on the interior of the house, but its exterior should not be neglected if you strive for harmony. Tires give a big headache, when it comes time to throw them away. To preserve the environment, it is best to recycle them by turning them into a useful item. Many studies have shown that rubber slowly releases toxic chemicals when they break down, but they have also shown that the effects of these toxins permanently harm the environment.
The only thing these tires are not good for is planting fruit and vegetables in them. But any other way to reuse tires is fine, especially if they are covered with something or painted. Every year, new ideas appear on the topic of how old tires can be used in interior and exterior decoration. Some really impress with their inventiveness and hard work. We have gathered some of the best ideas that can serve as inspiration for what you can make from old car tires.
Be creative! Make your favorite wild animal or bird from useless tires, paint it and find its most appropriate place in your garden. Or, find it a second use, and transform it into animal flowers pottery and plant your favorite flowers in a decorative garden plot, that all your neighbors will adore. It's up to you to find the best use for the old car tire that you were keeping as a trash in your garage. Use it at the best possible way and give your garden new, fresher look.
 1. Colorful tires parrot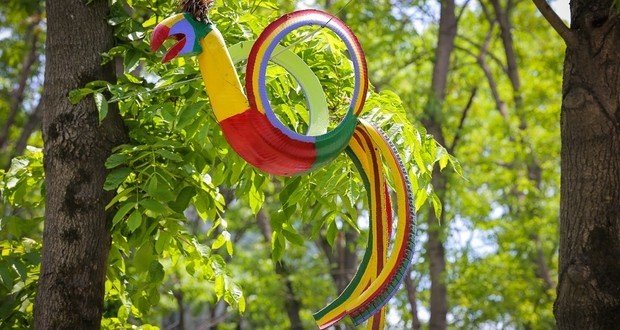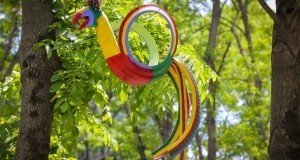 source
2. Repurposing Old tires into rabbit garden decoration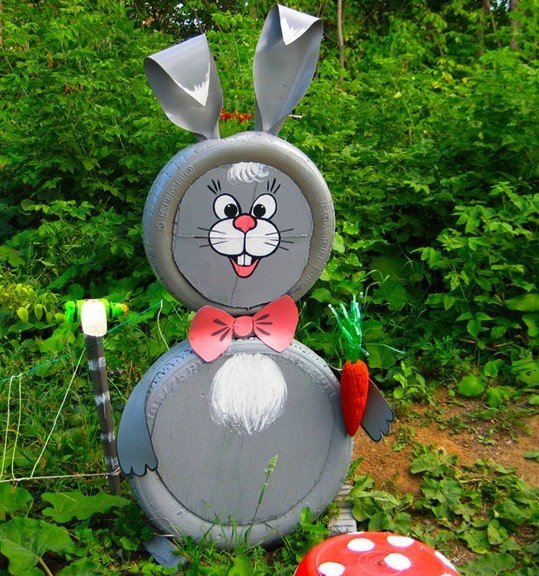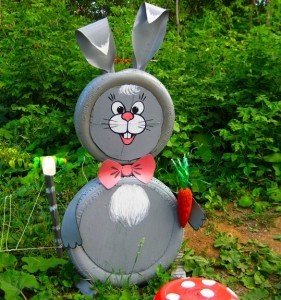 source
3. Tires peacock garden decoration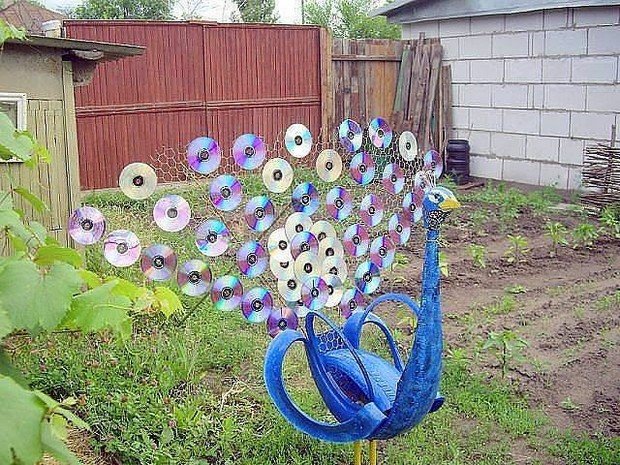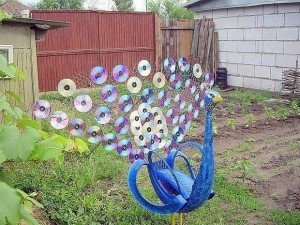 source
  4. Repurposing Old Tires into swan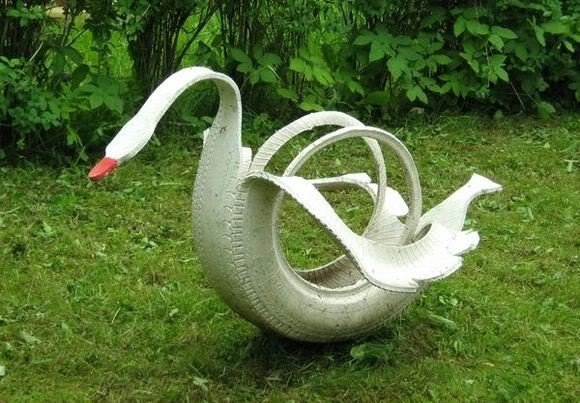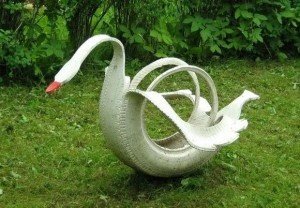 source
5. Tires cariage donkey as plant pottery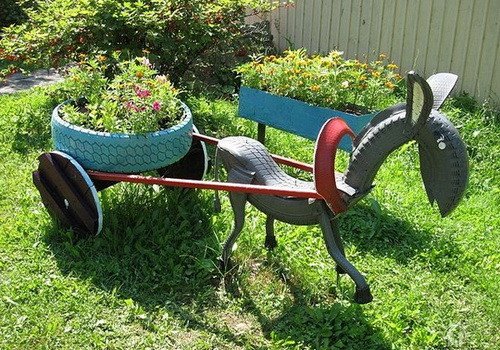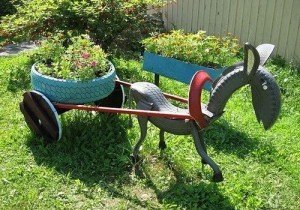 source
6. Tires pink dig flamingo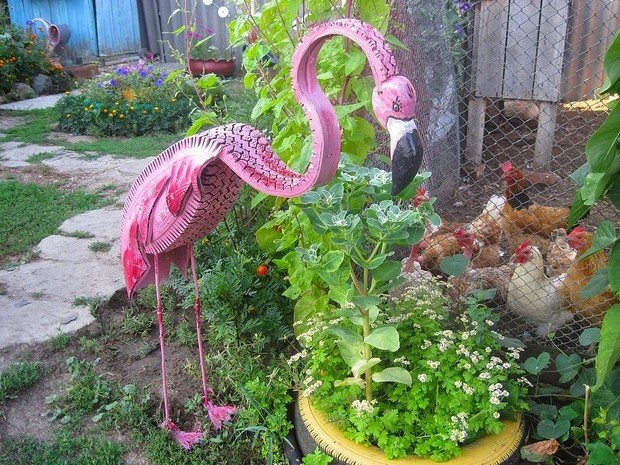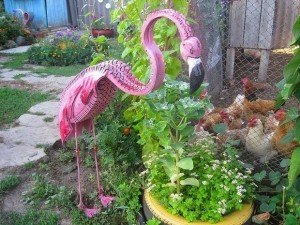 source
7. Unwanted tires gragon backyard decoration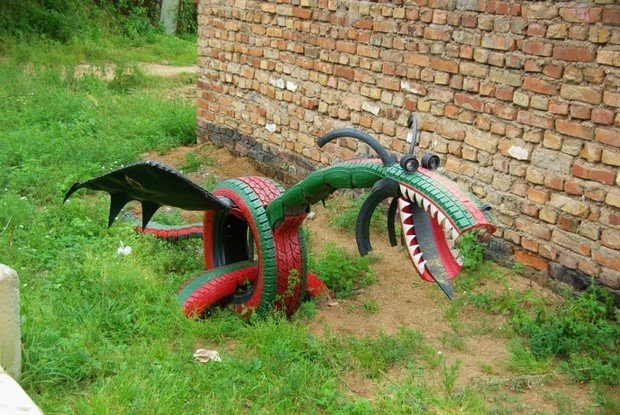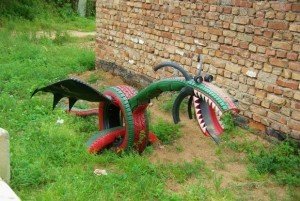 source
8. Tires frog as plant pottery and garden decoration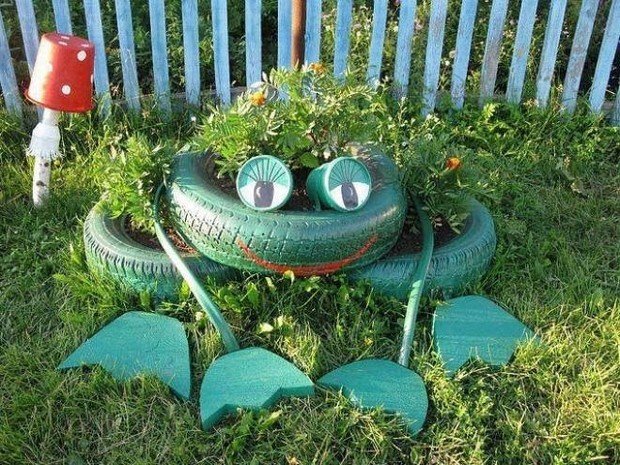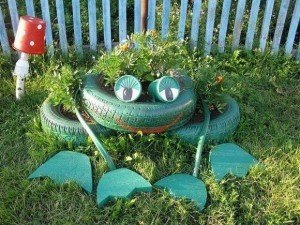 source
9. Colorful pock from old car tires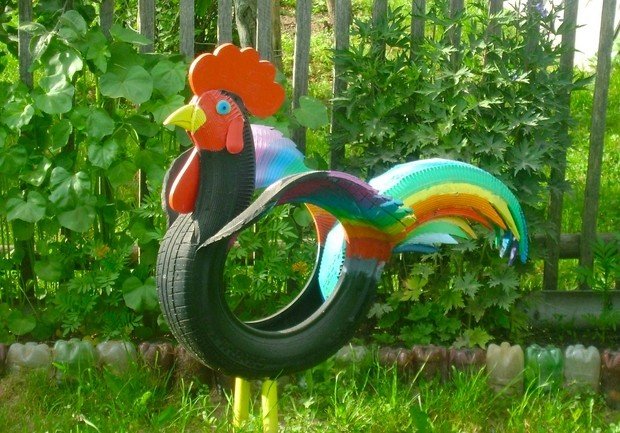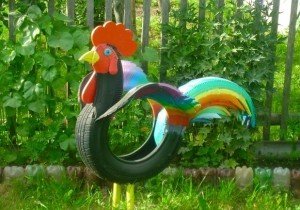 source
10. Tires dragon decoration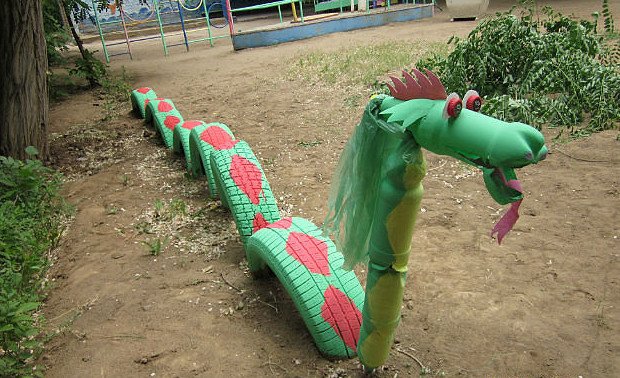 source