If your kid enjoys swinging, then give it the pleasure to have the things that make him or her happy in your own garden. Read these creative DIY tree swing ideas and make your own tree swing in your backyard. Any of them is easy to be done, and what is more important it is costless, because all the materials you need to make it are some materials that you already have at home. start your tree swing project now!
1. Skateboard Swing
Use your old useless skateboard to make a winsome skateboard swing that your kids can enjoy in your garden. All the materials for this project you probably already have at home. you will need drill bit, carabineers , 2 dowels that can be used as the hand supports for the kid while he or she is swinging and a strong rope. You see how easy it is?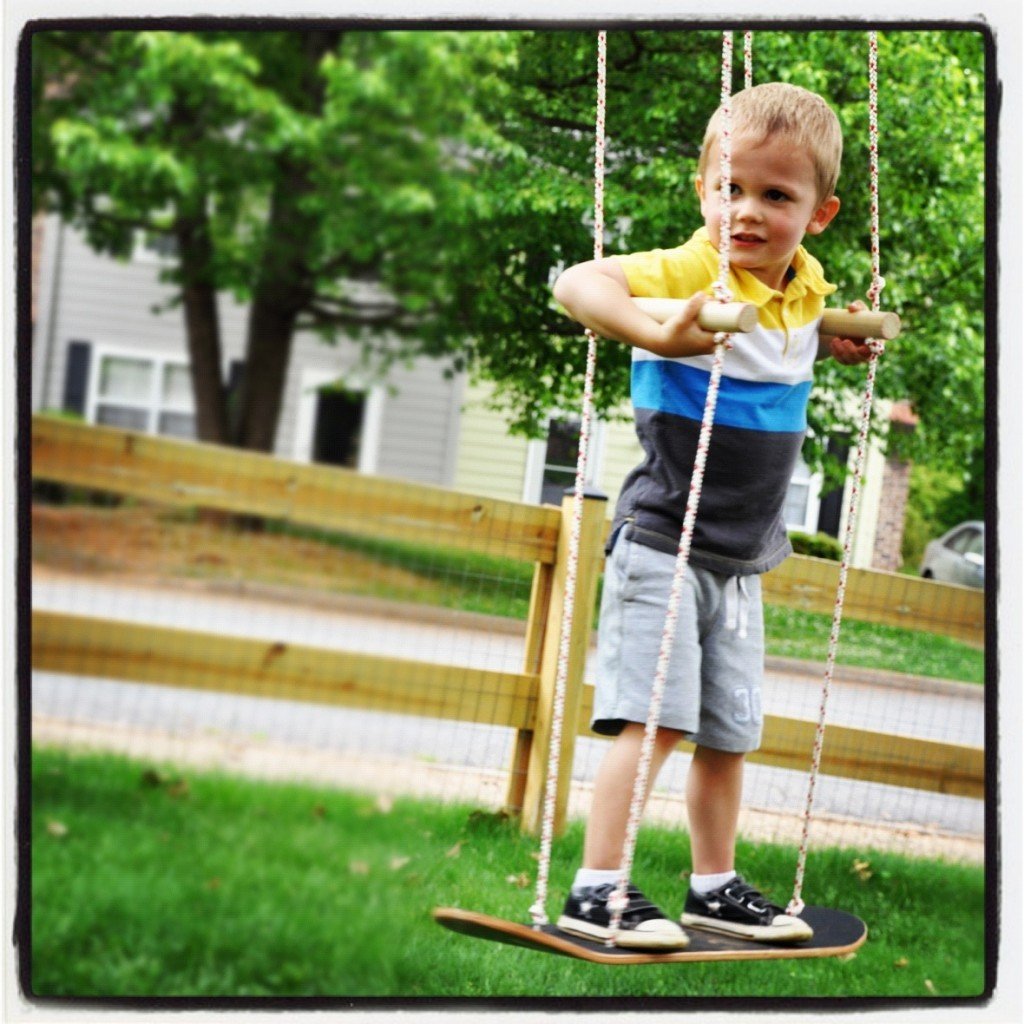 source
2. Child Airplane Swing
You can now have an airport in your own backyard. This creative airplane ready to set off child swing is perfect decoration for your garden and at same time useful swing for your little ones. It is made from pine and "A" frame made from a few pressure treated 2×4's, and the best is that with a little effort you can DIY.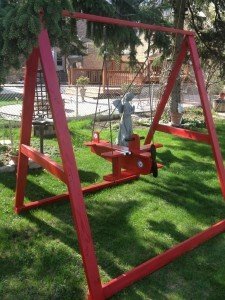 source
3. Chair Tree Swing
You surely have some old chairs that you don't use any more. Well, don't throw it, but use it as a chair tree swing for your kids. Take the chair, remove its legs and insert ropes into holes made in the chair. Then paint it in your kid's favorite color. Your chair tree swing project is finished.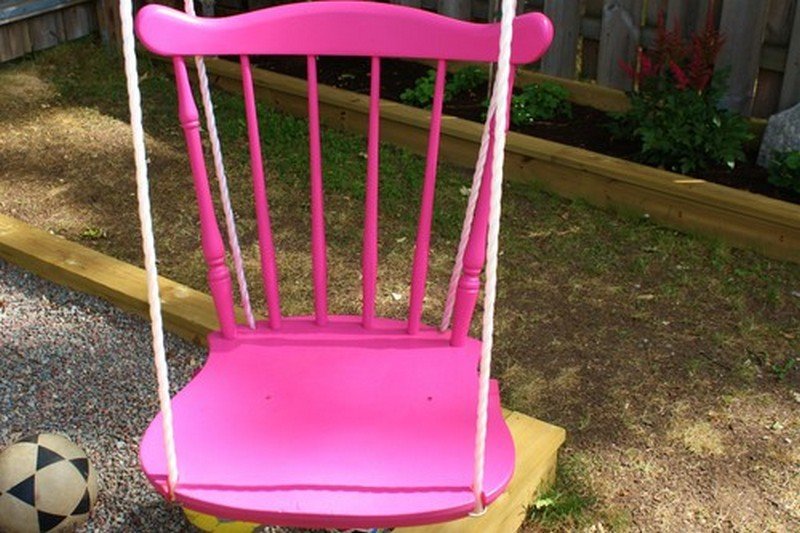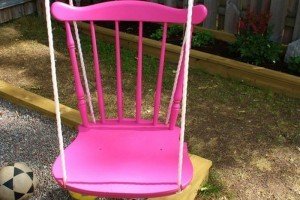 source
4. Tree Swing for Kids and Adults
This wooden planks tree swing is all that you need for your garden. The best about it is its structure, that can adjust to any shape, what makes it perfect not only for children, but for adults too. So, don't wait and start your DIY project immediately. The whole point is to assemble a few wooden planks together with wooden beads braided into a nylon rope.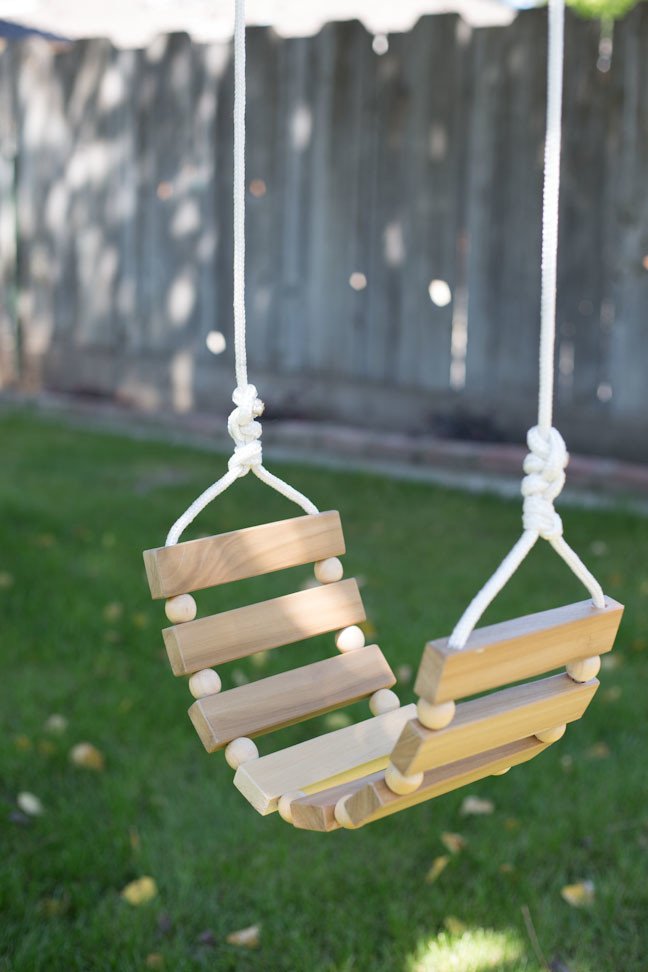 source
5. How to Make a Bucket Swing
If you want a secure baby DIY tree swing, then this old bucket swing is the thing you need. Take an old plastic bucket, cut two pockets for the legs and add the ropes that will hold it to the tree. You baby will be safe while swinging.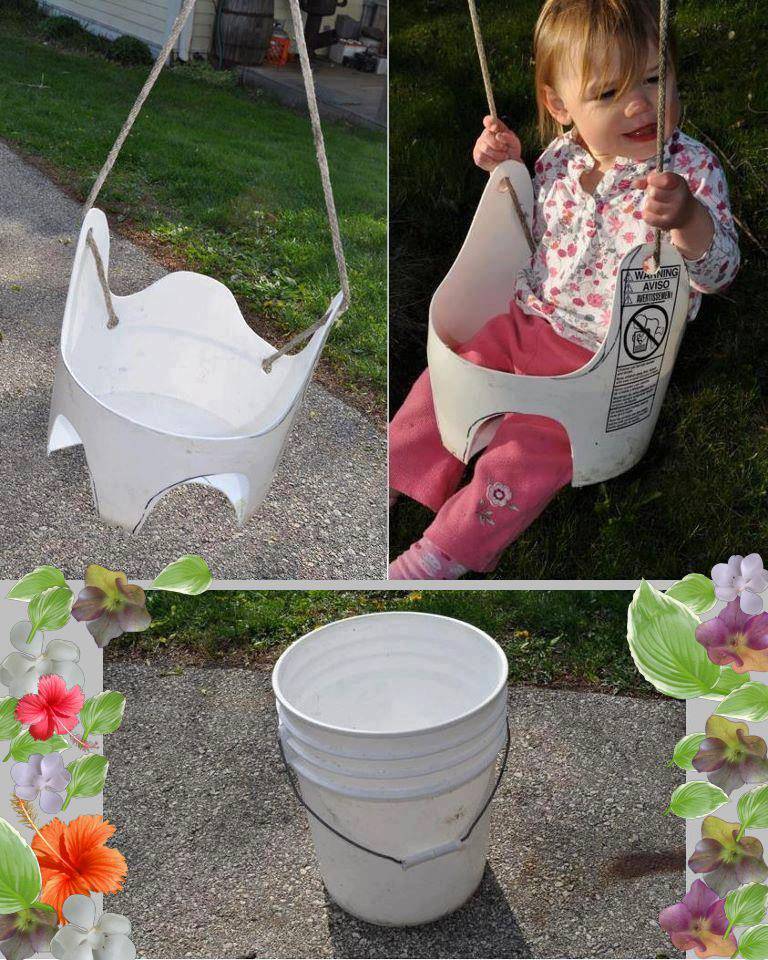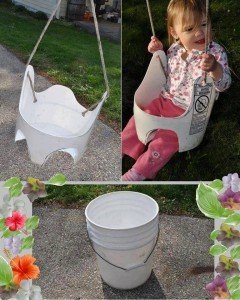 source
6. How to Make a Fun Tire Swing
If you have some old car tire that you were planning to throw out, don't do it. Take the tire, paint it in your favorite color, post it horizontally and with ropes post on three points on the tire bind it to a swivel point on the top of a metal chain.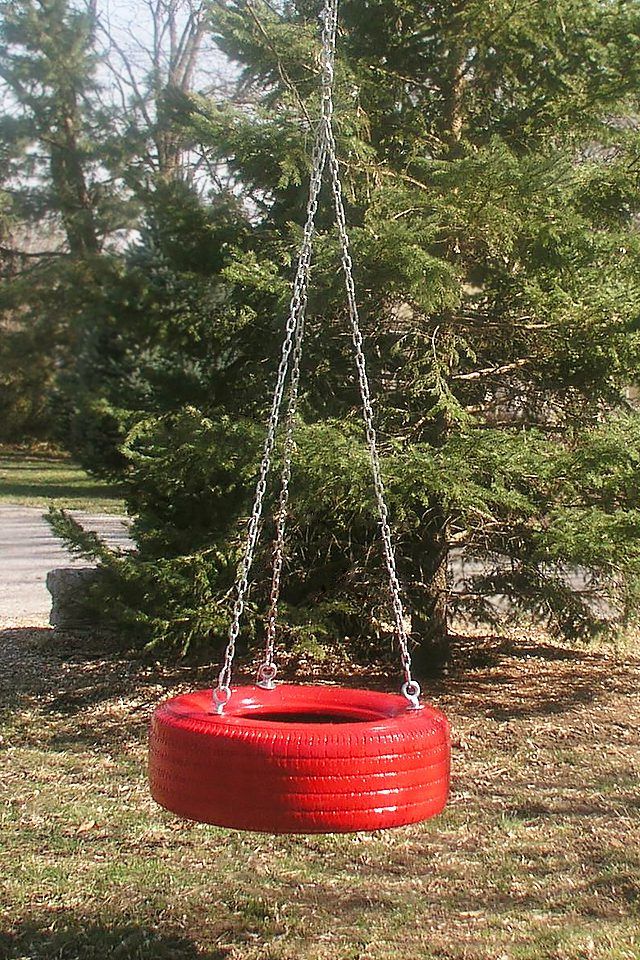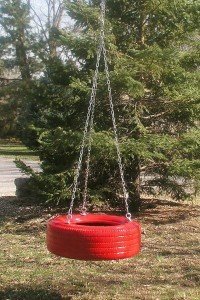 source