Take out the old tires from your garage because in this article I will inspire you to get your hands dirty with some DIY recycling projects that you are going to love. The ways in which you can recycle tires are pretty amazing in fact. They can have an abundance of uses even after you think that their lifecycle is over. Tires can be incorporated into your garden in so many ways, so whether you are in desperate need of new planters, amusement ideas for your kids, organization ideas, or just decorative pieces, we have it all. The DIY tires crafts will keep you busy for a while for sure!
Recycle Tires Into Planters
We can never have enough planters in our gardens. Those who have a green thumb exactly know what I'm talking about. Good-looking planters can sometimes cost us an arm and a leg especially if we buy them every year, and if you are not in the mood for buying new planters right now, it means that it's the perfect time for DIY activity. The designs of the tire planter vary, and you have the possibility to choose the ones you like the best. Consider the design of the rest of your planters and make them somehow match the existing setting in your garden.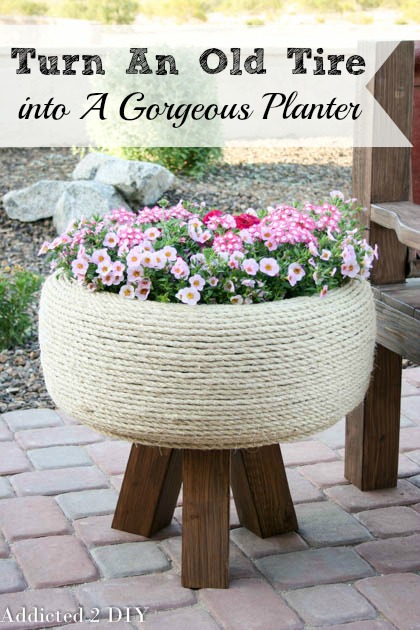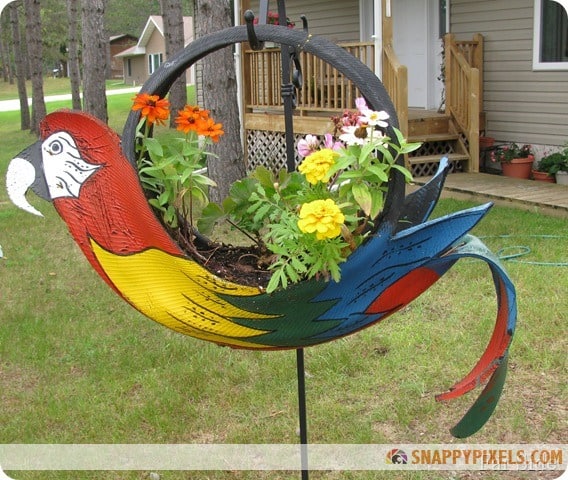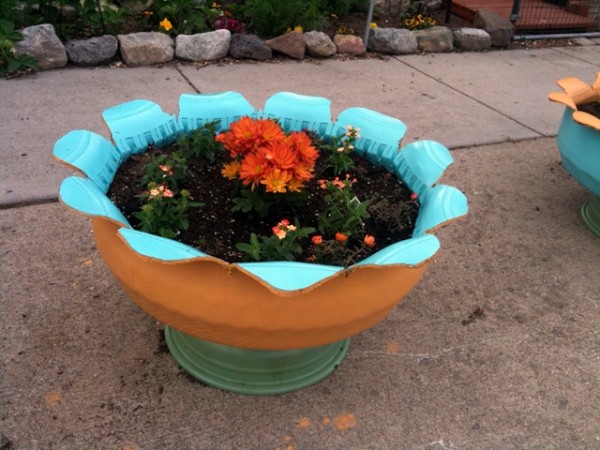 Create A Kids' Amusement Park
Whether you have kids or grandkids, they are surely going to spend a lot of time in your garden. Have you considered creating things and toys that will spark their interest? Instead of buying plastic slides and swings, you can make your own ones by recycling tires. Your kids or grandkids will be thrilled to play outside once you see your creations. This is such a nice and easy way to get the phones out of their hands, isn't it? You can even ask them to participate in the creation of these fun activities. I bet that they will be happy to give you a hand!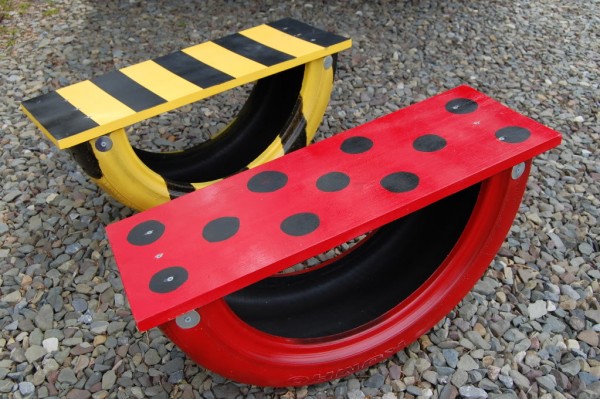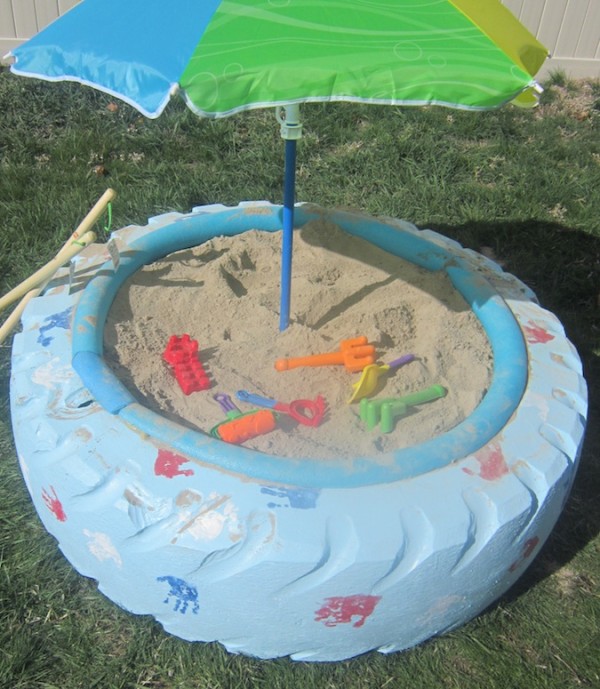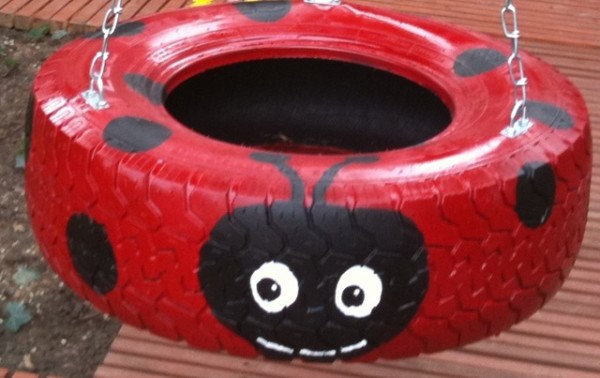 Organization Ideas
Have you ever thought that these projects that recycle tires can be effective with the organization in your garden as well? Dealing with the hose successfully is almost impossible if you are not using a hack that will keep it in place. A tire can help you organize it and store it with ease. Do you have multiple bikes as well and you want to create a parking spot for them? Align several tires as in the photo below and you will have your very own bike parking spot made by recycling old objects. What's great about these projects is that you can use paint and make the tires lively and fun.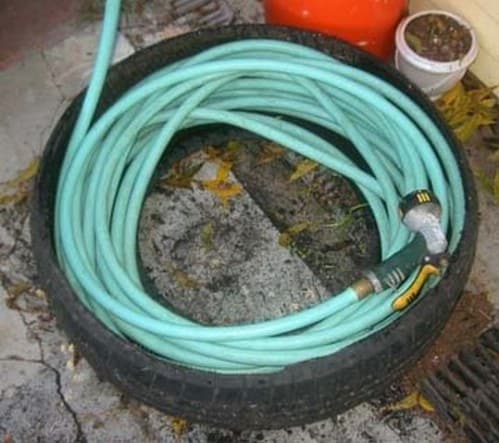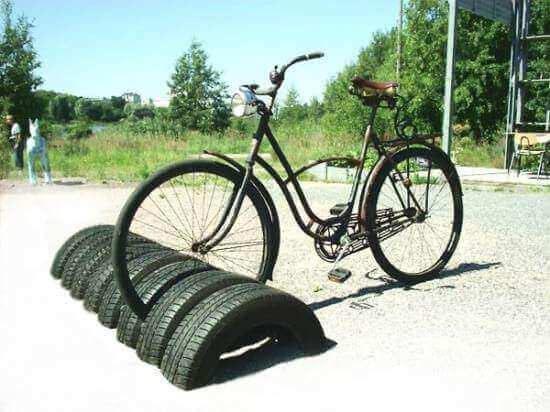 Recycle Tires Into Garden Decorations
Decorations are the ones that make us stop and turn our heads to check out a certain garden. If you want to make your garden stand out, then you should definitely try to recreate some of these eye-catching decorations. The tea cups and the swans are the ones I liked the best, and I bet that you will be amazed by the final results as well. Garden decorations shouldn't break the bank, so get several used tires and some paint and you will have them in an afternoon or two.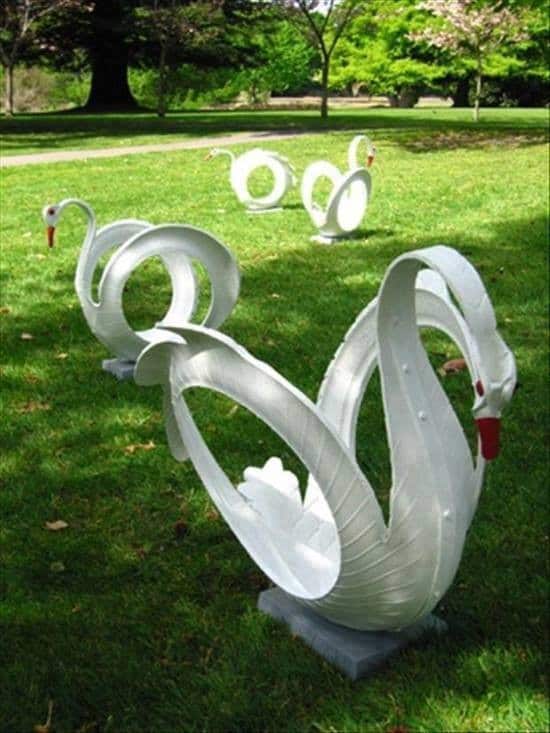 Turn Tires Into Garden Furniture
Everyone loves spending time outdoors especially during spring, summer, and early fall. Do you need to update your garden furniture as soon as possible but you are kind of short on money? Don't worry because these cheap DIY projects will give you some comfortable tables and chairs which are ideal for the outdoor area. Now, that the coronavirus has got us stuck more at home than ever before, we should do our best to make it the most comfortable, and coziest place where we will spend our days and nights with our families. And I bet that you'd prefer the garden rather than your home during the spring and summer! I didn't say that some of these will fit perfectly on your balcony, did I? Living in an apartment is not an obstacle to make some of these amazing furniture pieces! Have you already set your eyes on some certain piece?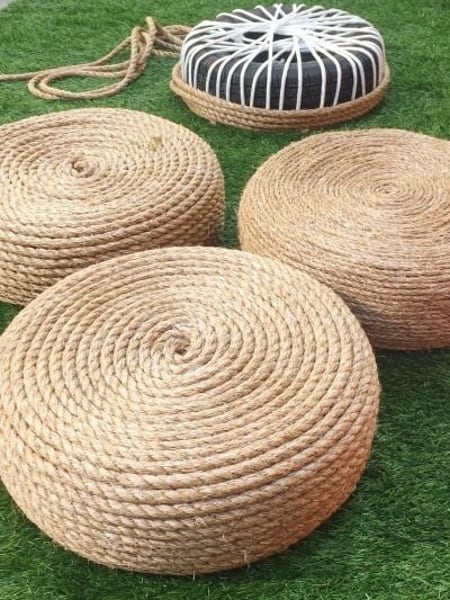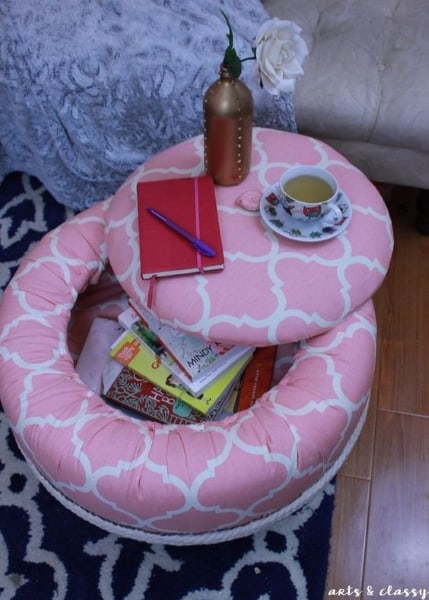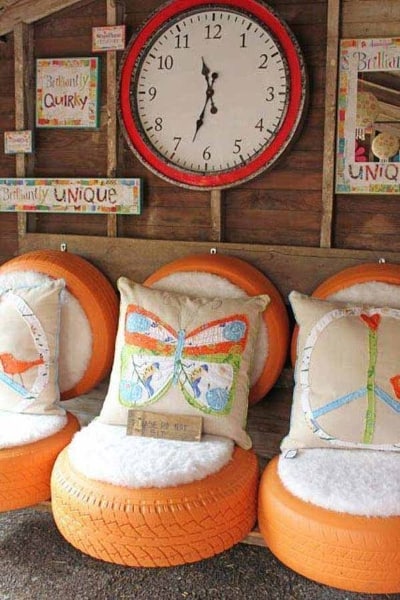 To sum up, recycling has never been more fun! You will give your contribution towards saving the planet Earth in some pretty outstanding and interesting ways. Maybe these crafts will inspire you to take a look around you and find other items that can be recycled and given a new life, who knows! And be careful, once you get hooked on DIY activities, there's no going back, especially if you rock them. Feel free to share your final projects with us because we'd love to see how you recycle tires in your garden!