Delicious and easy to prepare, is there anything a perfect meal can be like? Definitely not, and all the cooking lovers know that. And, because we are here to make your life easier and help you with sharing with you recipes that will make your life easier and tastier, for today's article we have chosen the easiest recipes to prepare and have the tastiest meal in all your life. Try any of them and enjoy your lunch.
1. Vegan-Friendly Pico de Gallo Recipe
To prepare this recipe you need 4 Roma tomatoes, chopped, 1 small red onion, diced, 1 jalapeño, minced, 1 handful cilantro, chopped, Juice of 1 lime, Salt and pepper to taste. In a mixing bowl, combine the tomatoes, onions, jalapeno, and cilantro and lemon juice. Add salt and pepper and mix well to even out the mixture. Store the salad in the refrigerator before serving.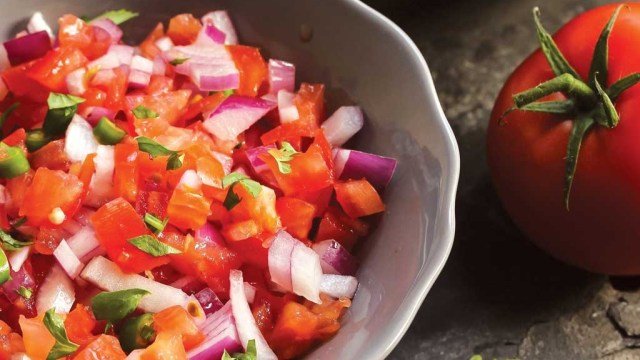 source
2. Low-Calorie Chicken and Black Bean Nachos
To prepare, you need 6 oz tortilla chips, 1 can (16 oz) black beans, rinsed and drained, 1 1⁄2 cups shredded Monterey Jack cheese, 1 cup shredded chicken (preferably from a store-bought rotisserie chicken), 1⁄2 red onion, diced, juice of 2 limes, 1⁄2 cup light sour cream, Chopped cilantro, Salsa, Thinly sliced jalapeños. Heat the oven. Arrange the tortillas in a baking dish. Put cheese, chicken and onion on them. Bake for 15 to 20 minutes, until the cheese is melted. Finally add the lemon juice. Decorate with salsa and jalapeio.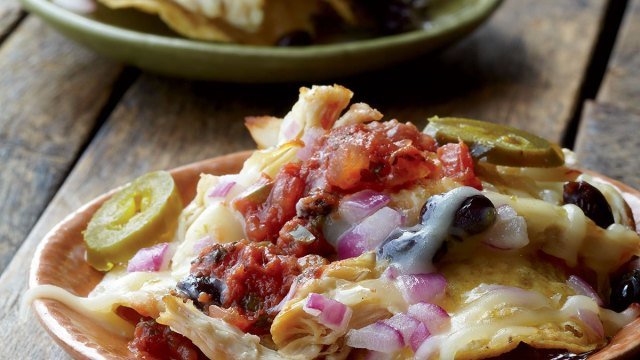 source
3. Add Some Spice With This Pickled Jalapeños Recipe
You need 8–10 jalapeños, 1 cup rice wine or cider vinegar, 1 cup water, 1 Tbsp salt, 1 Tbsp sugar. Cut the jalapeio into thin slices. In a bowl, mix the vinegar, salt and sugar and heat until the sugar has melted. Allow the liquid to cool. Put the peppercorns in a jar and pour the seeds over them. Cover the jar to absorb the liquid.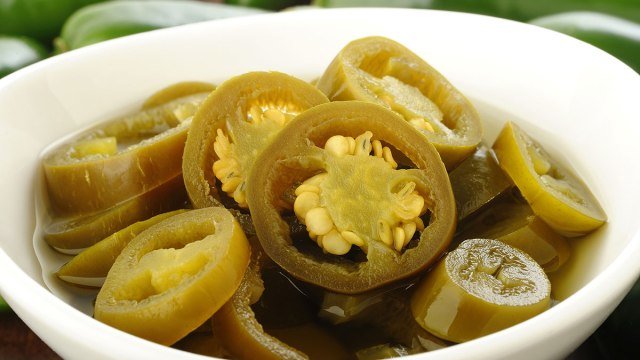 source
4. Low-Fat Hearty Turkey Chili Recipe
Take 1 Tbsp canola, 1 large onion, chopped, 2 cloves garlic, minced, 1 tsp ground cumin, 1⁄2 tsp dried oregano, 1⁄4 cup chili powder, 1⁄8 tsp ground cinnamon, 2 bay leaves, 2 lb lean ground turkey, 2 Tbsp tomato paste, 1 piece (1 oz) dark chocolate or 1 Tbsp cocoa powder, 1 bottle or can (12 oz) dark beer, 1 Tbsp chopped chipotle pepper, 1 can (28 oz) whole peeled tomatoes, 1 can (14 oz) white beans, rinsed and drained, 1 can (14 oz) pinto beans, rinsed and drained, Salt and black pepper to taste, Hot sauce or cayenne (optional) to taste, Raw onions, shredded cheese, chopped scallions , lime wedges, sour cream. Heat the oil over medium heat. Add the onion and garlic and cook for about 5 minutes. Add cumin, oregano, chili powder, cinnamon and bay leaf. Cook for another 2-3 minutes. Add the pasta from the turkey and tomatoes. Add the remaining ingredients and cook for another 45 minutes. Garnish as you wish.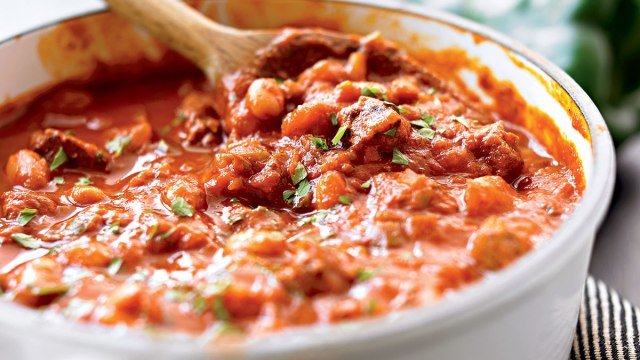 source