We are just three weeks away from the New Year's Eve celebration and everyone is getting really excited about the way that they are going to spend the night. If you plan to welcome the New Year at home by hosting a party then you will be more than glad to take a look at the photos that I have got for you today. They will get your imagination and creativity going and will help you to set the table in a festive way that will get you in the spirit with ease. All of your guests are going to enjoy the decor and will feel like they are at a special place. Whether it's a small party or a big one, these ideas are going to suit you more than well. Scroll down through the article and see the Fancy New Year's Eve Table Setting For A Perfect Celebration. There will be lots of sparkle and glitter in combination with black for a glam night. Check out the ideas and get inspired!
When we think of a party to mind come balloons, don't they? Don't leave them out for the New Year's Eve cause they will get you in the mood really quickly.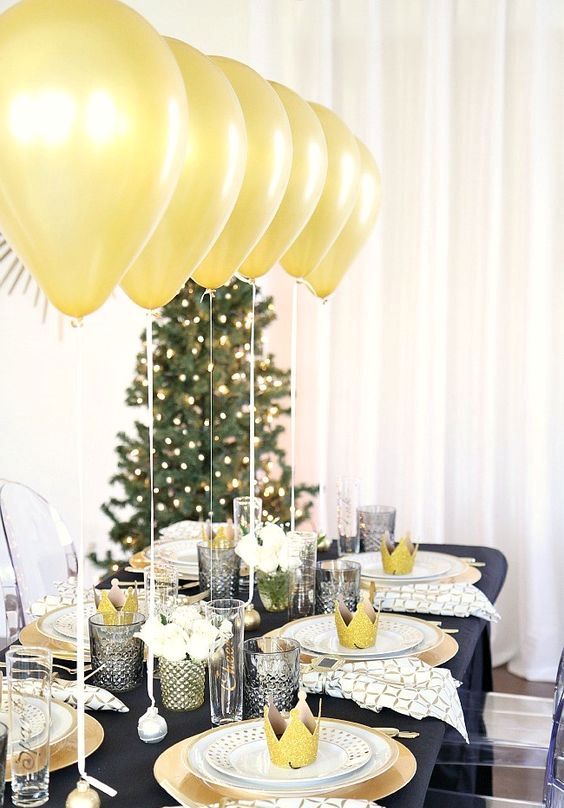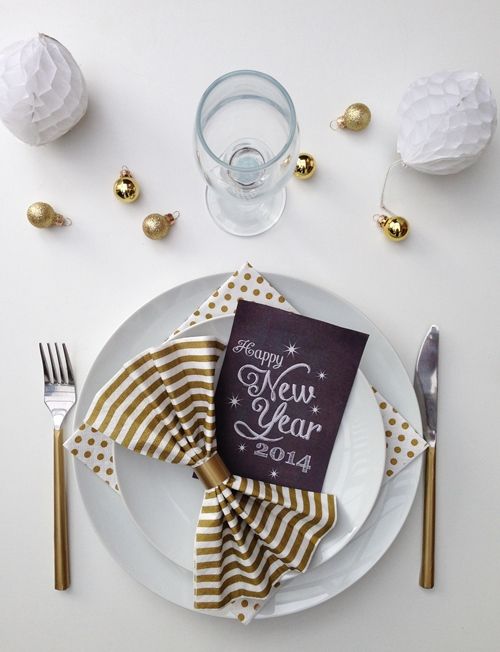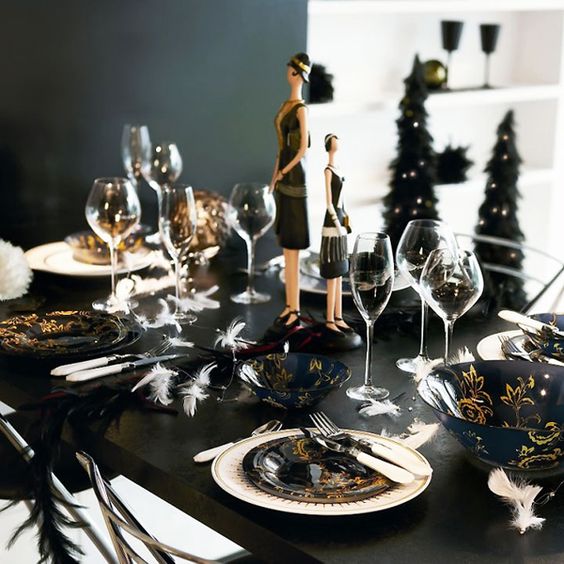 The table centerpiece is the key when it comes to decorating the table, so make yours with Christmas balls for this occasion. Add some candles and turn off the lights to make a nice ambiance that everyone's going to enjoy.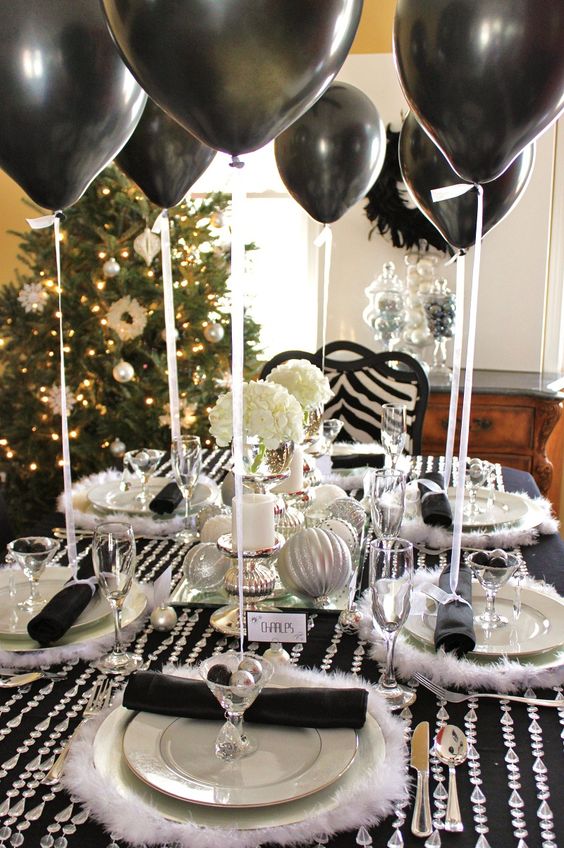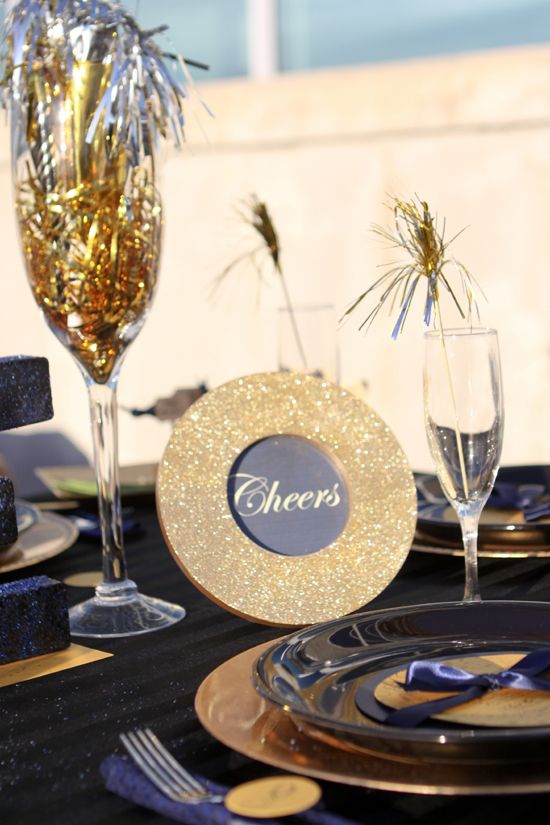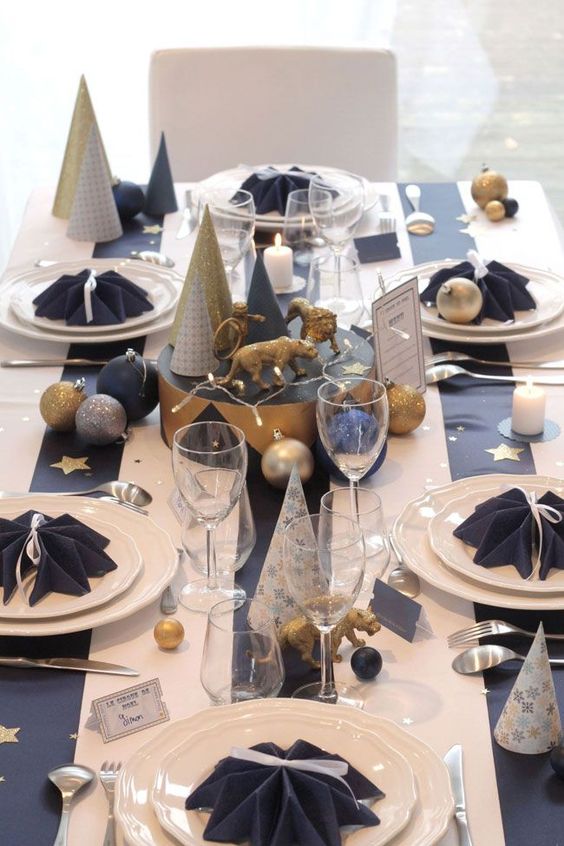 Mini Christmas trees are a good addition to the table. If you are into minimal decor, this is the perfect design for you. It still sets the tone for the party while remaining humble.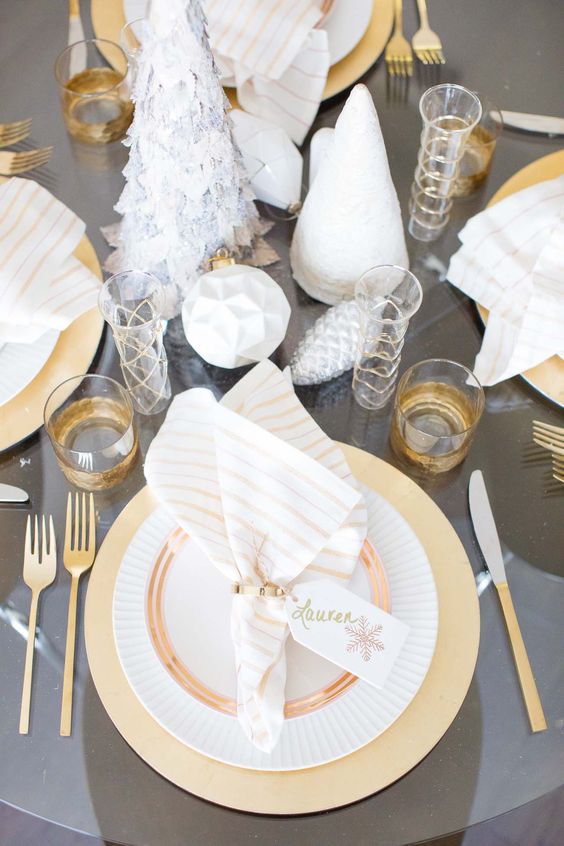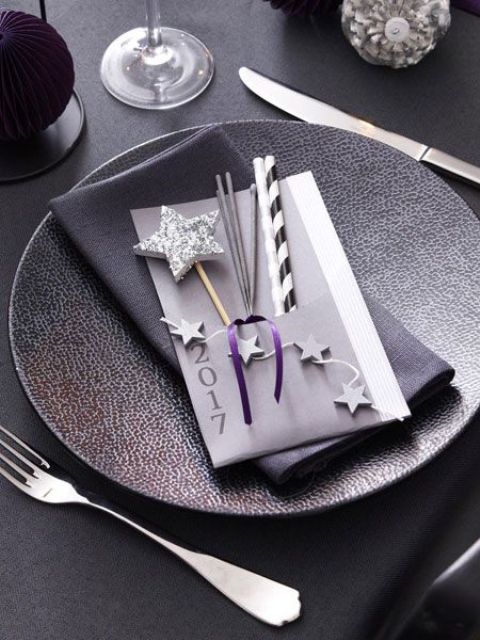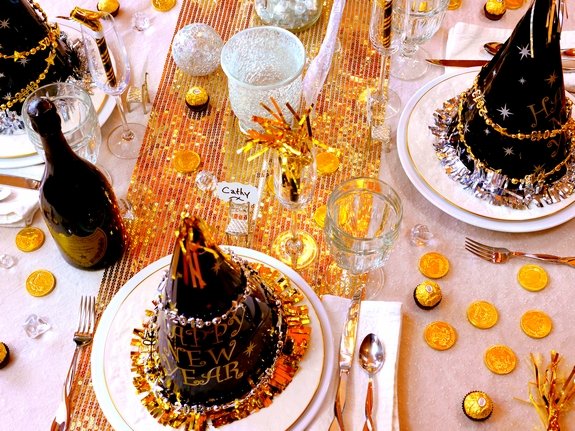 Disco balls in the room will get you dancing and moving around with ease. Have them in consideration if you want to get everyone in the disco mood.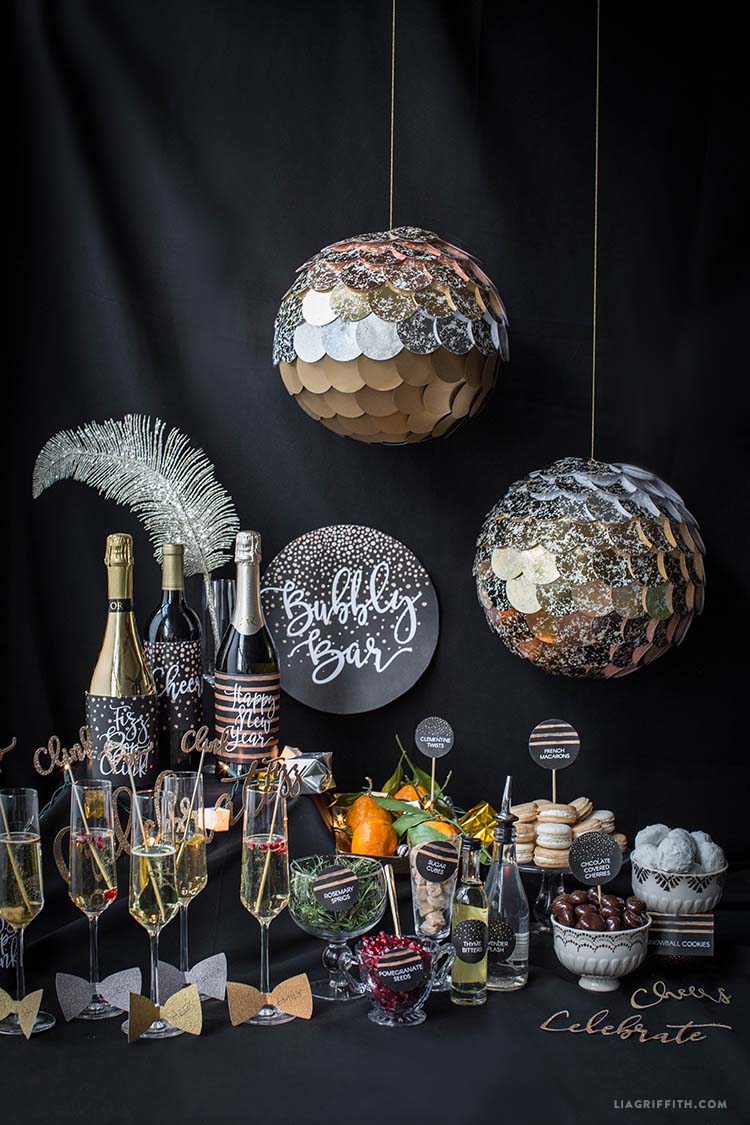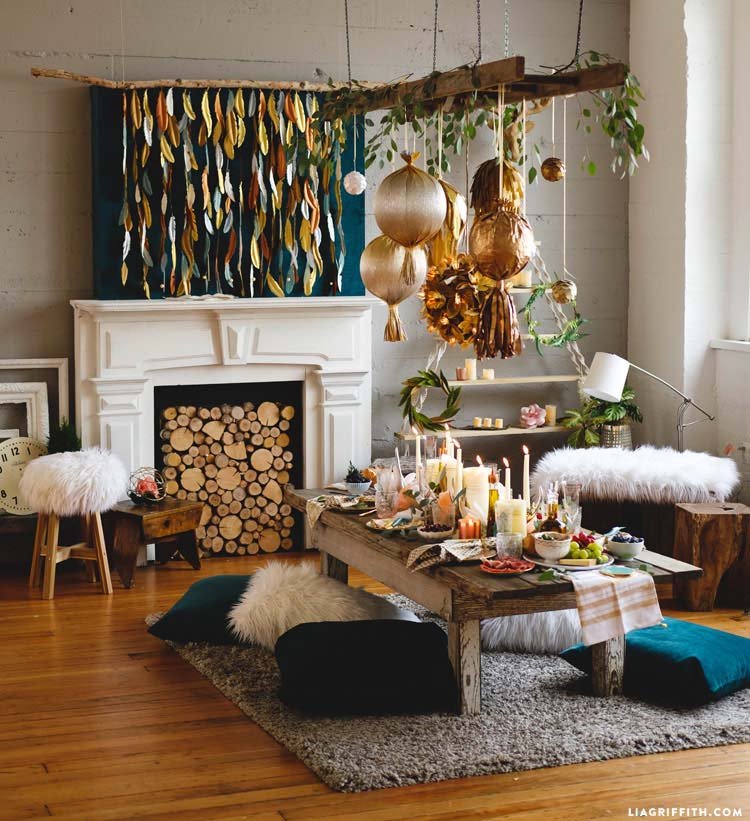 Prepare some treats for your guests and set them in the table before they arrive. Add some Happy New Year tags to customize them for the party.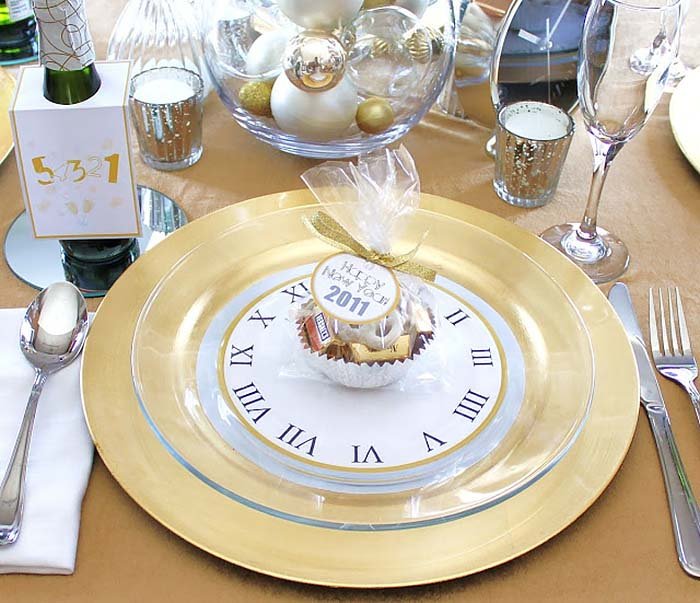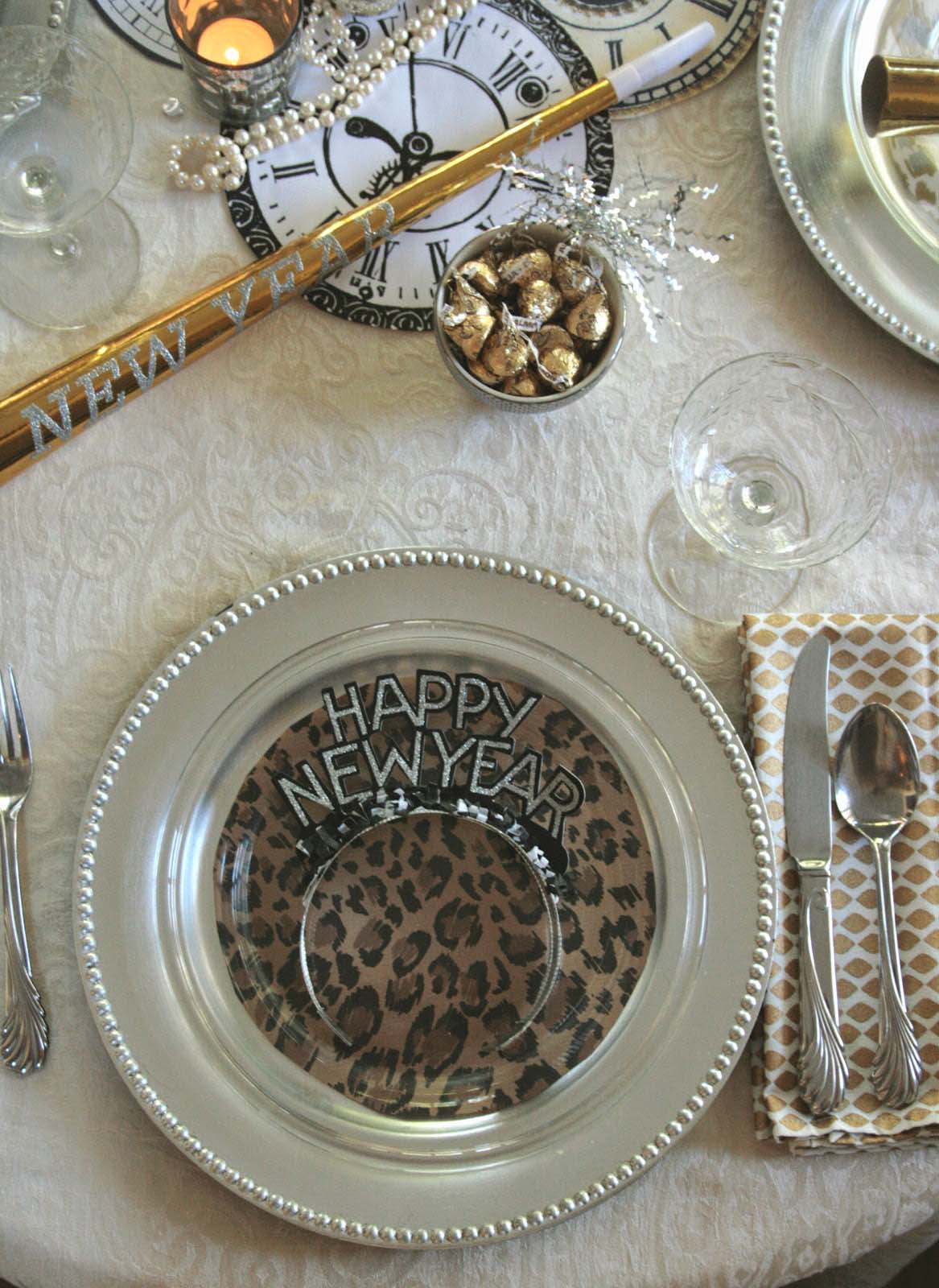 Black and gold is a classy combination for those who want to host an elegant and fancy celebration. Get some shiny gold start and scatter them all over the table. Do you see how the candles work their magic in this table setting?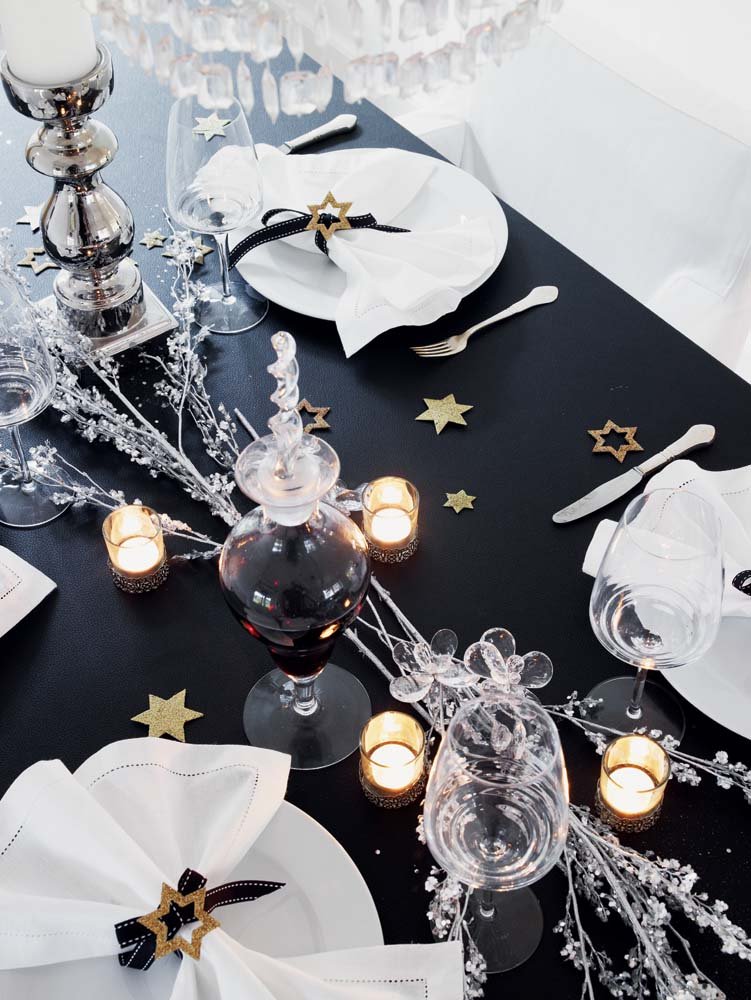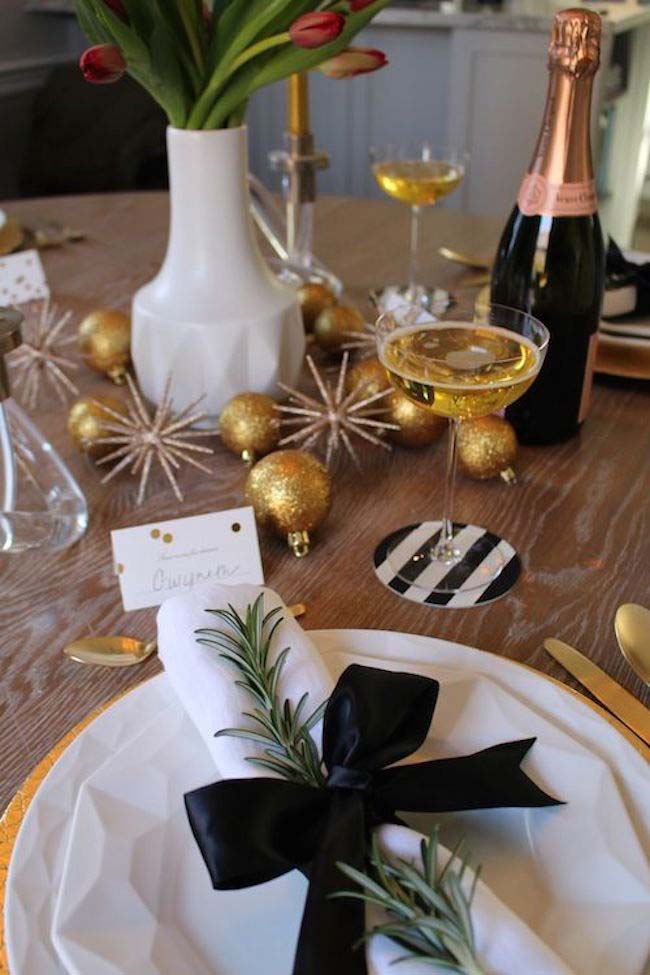 You have little time to get ready for the party, so I hope that you got some ideas here!