Are you decorating your bathroom soon and you are looking for a possible style to decorate it? Make sure you choose one style and you stick to it cause that's the key to a good looking bath. Lately, my favorite designs are the feminine ones! Today I have decided to share some of my favorite girly bathrooms with you and give you some sweet inspiration! The delicate beauty of these bathrooms will take you aback immediately. You will notice that the gentle colors dominate these designs, but there are some with bold tones which will leave you speechless too! You will see an abundance of flower and floral patterns as well, upholstered furniture, chandeliers and mirrors and all of them are combined in such a way that give the bath area a feminine touch effortlessly. Scroll down through this article to inspect the Feminine Bathroom Designs That Will Charm You With Their Delicate Beauty. Don't miss to see the stunning outdoor bathrooms and the master bathrooms too!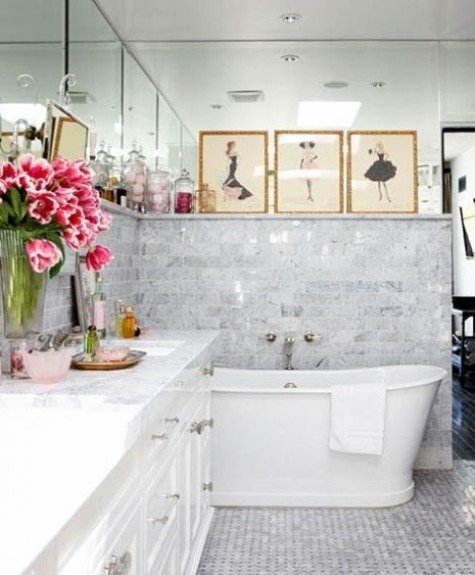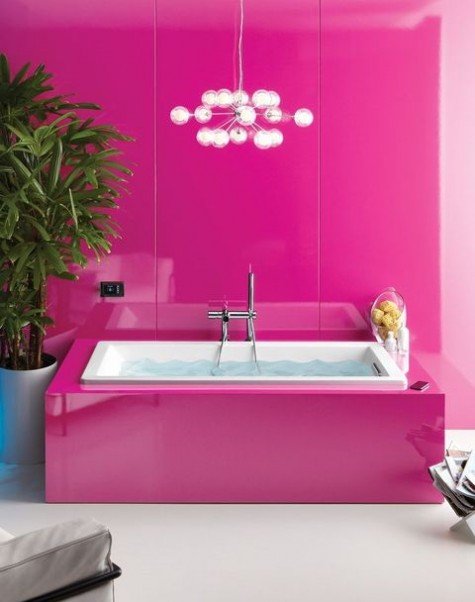 Do you see how this pink room divider makes the grey room girly? Sometimes you don't need much to redecorate your neutral existing bathroom into a feminine one. Add several details and you will be done before you know it for very little money!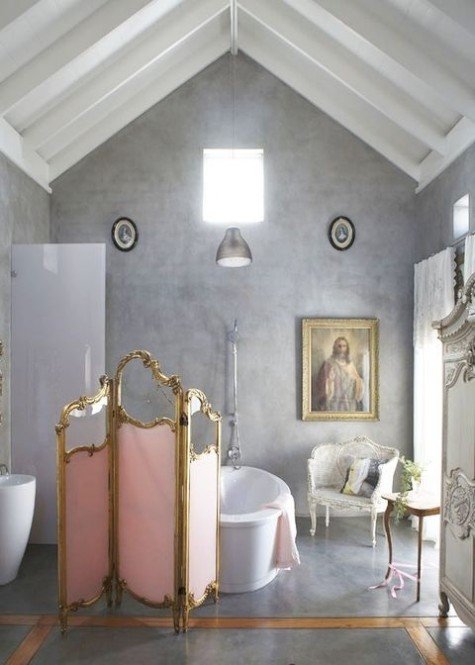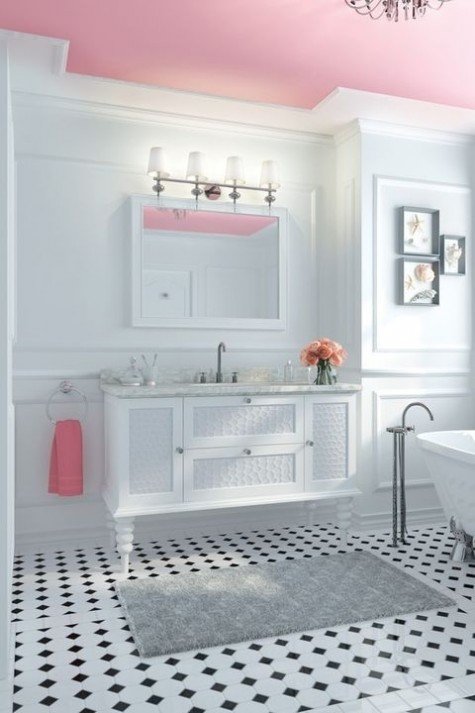 Girls love to spend time in the bathroom especially if its their own space. A lavender upholstered chair in the bath area is the perfect thing that will make their beauty routine more enjoyable and comfortable. Add some violet flowers too and see how they work their magic.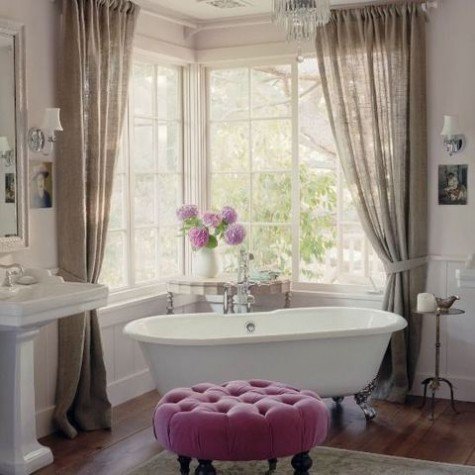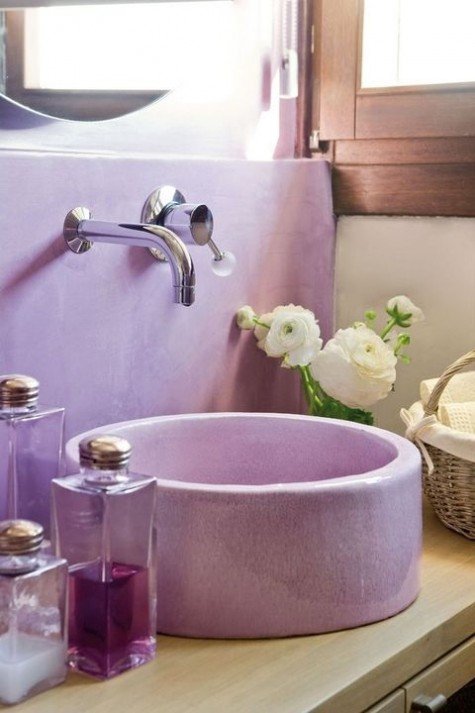 The crystal accents on the wall and on the mirror fit perfectly well in this girly bathroom environment.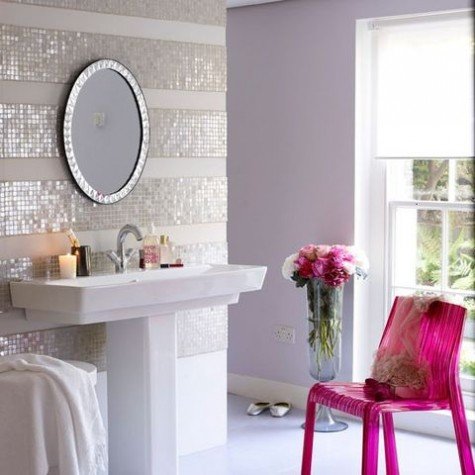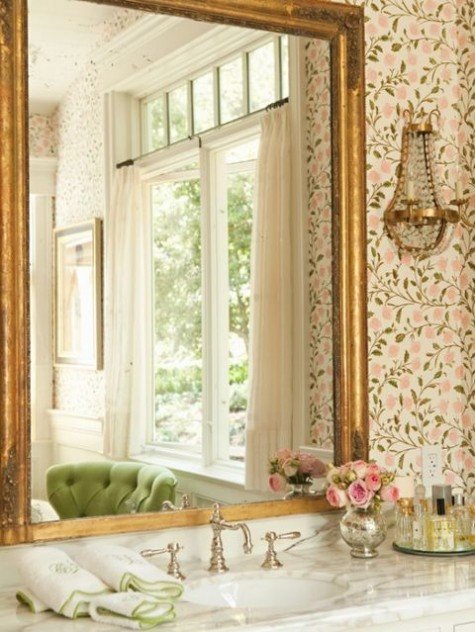 The floral wallpaper in this bathroom is in the center of attention and it's the first thing people notice when they enter the room.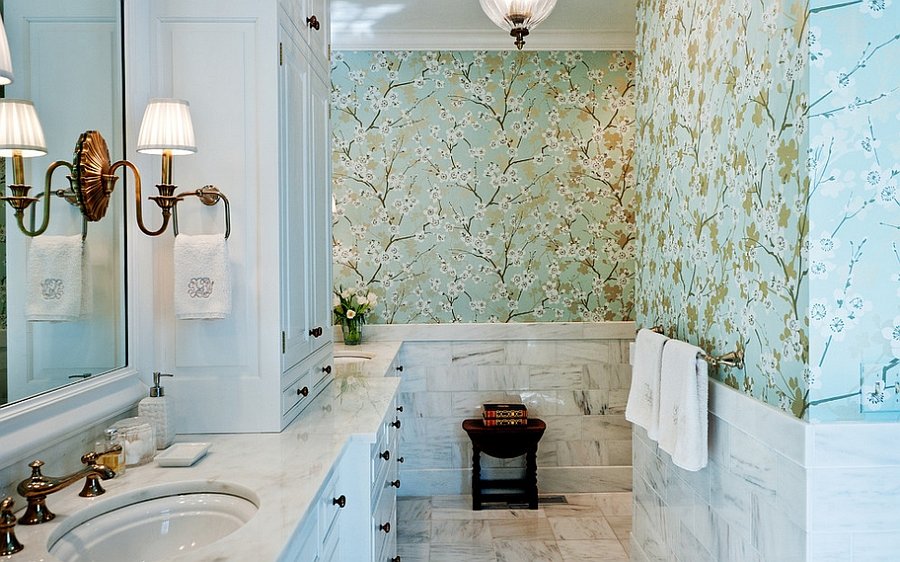 If you are not much into floral things, you can always go for this lovely dotted wallpaper. Isn't it super cute?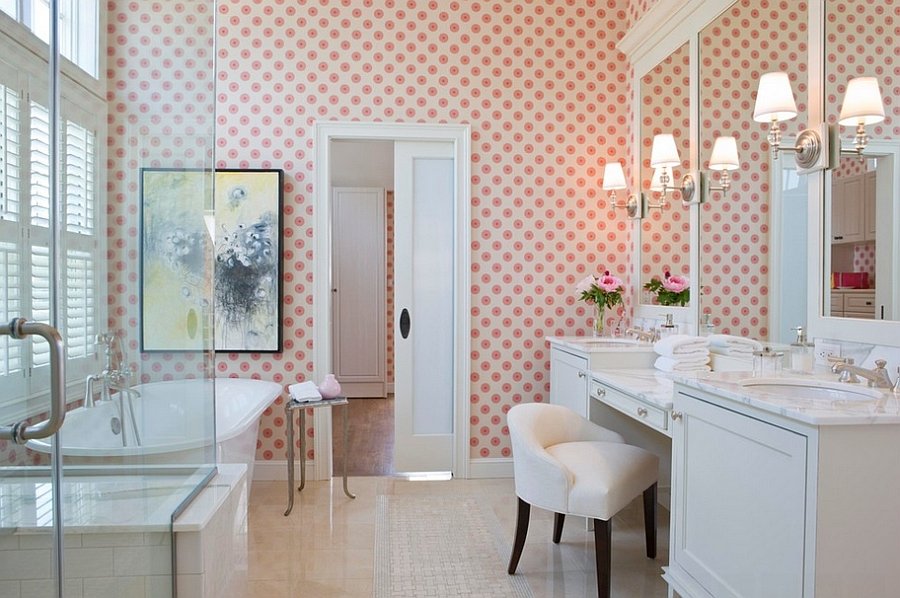 Yellow furniture can get you the job done quickly and easily, so maybe you will just need to do some repainting to update the look of your bathroom and give it some feminine touch!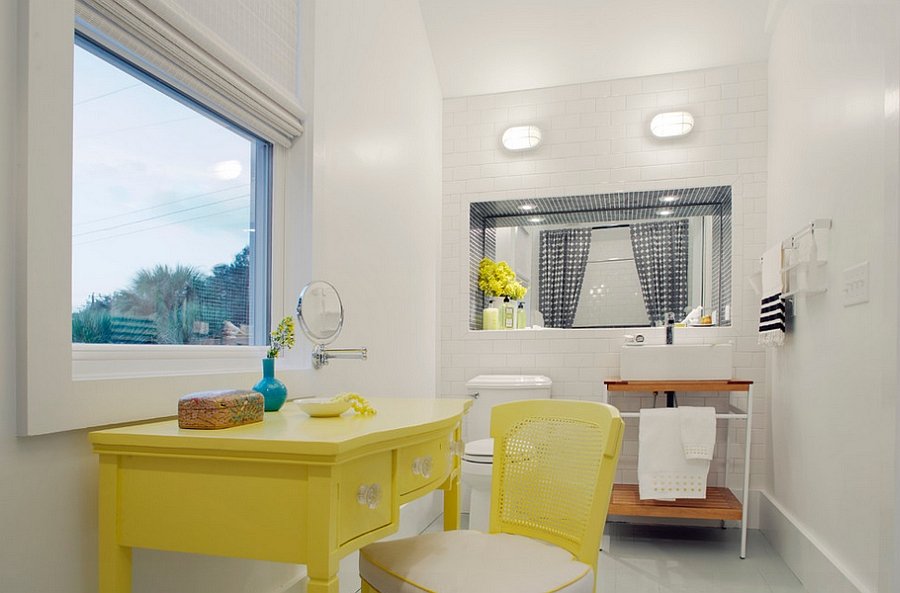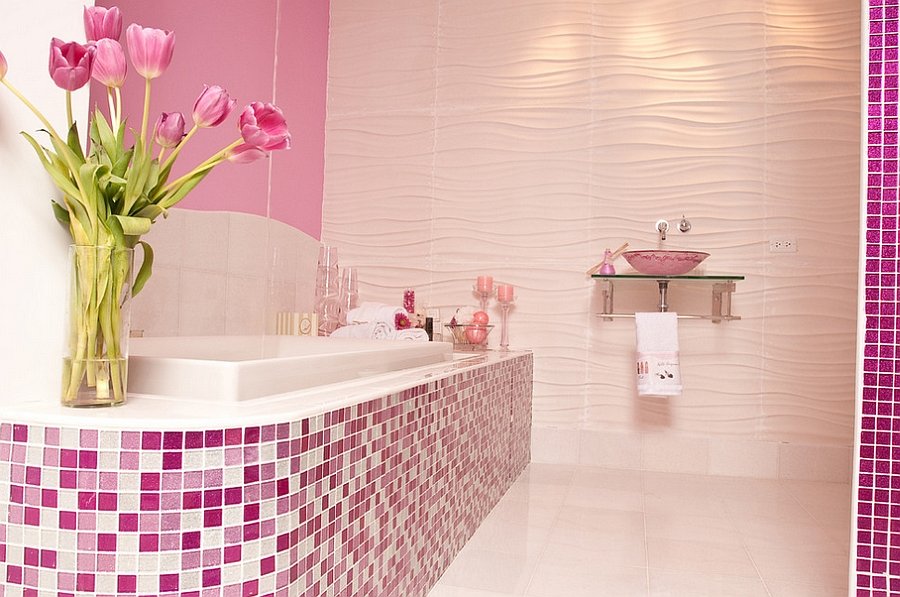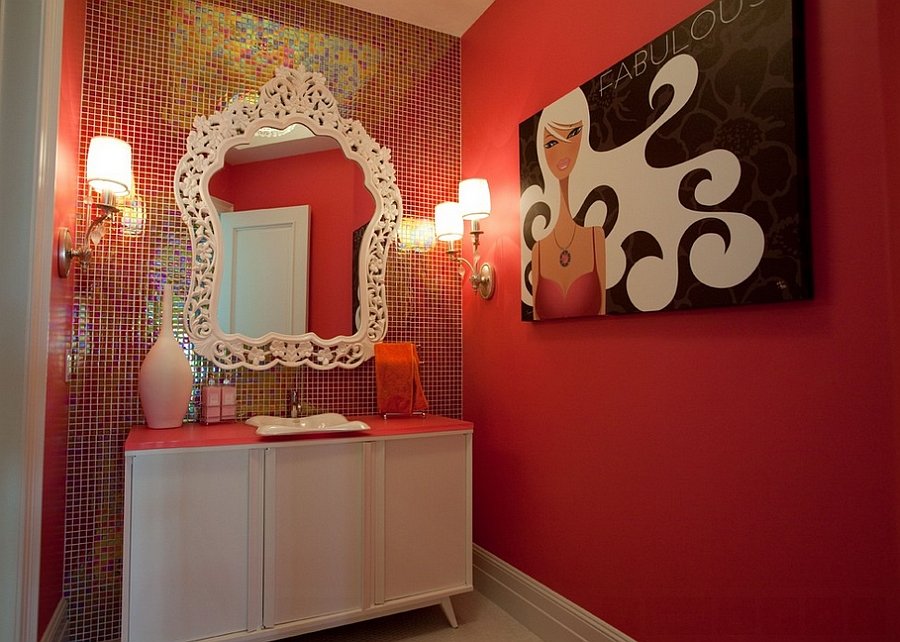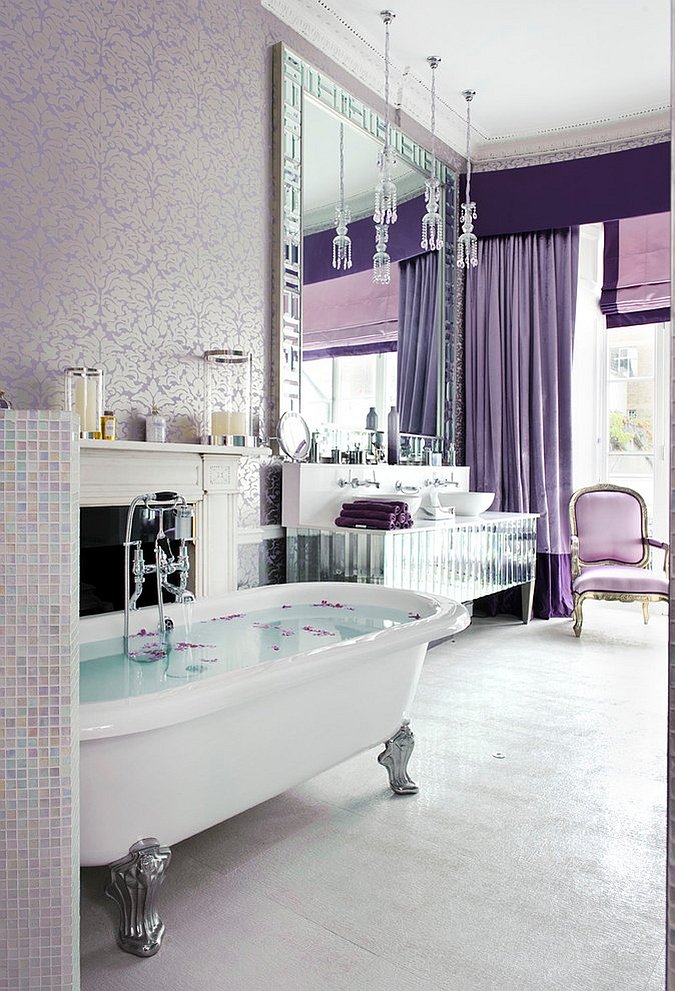 And although the name says feminine bathrooms, men are also allowed to incorporate them in their homes. They are so delicate, sweet and lovely and will look great in every home!