Eating fresh and clean is really important for your health and your well-being and fresh fruit and vegetables should be a part from your daily menu. If you are looking for some new ways to put vegetables in combination and make some delicious salads you are at the right place. Here you are going to have the chance to see some Fresh Salad Recipes For A Healthy Lifestyle that are easy and quick to make. Now you can't use the excuse that you don't have the time to eat healthy cause there recipes won't take more than 5-10 minutes. Scroll down to see which ingredients you are going to need and the steps to make them. Make your meal plan for the next week and try each one of them! You won't regret it believe me. You may even come back for other recipe ideas though!
Italian Farro Salad
Some salads have a dressing too and this is the thing that makes them taste unforgettable. This can be your whole meal or serve you as a side dish as well. There are some tips on the link below that will help you make it gluten-free or vegan.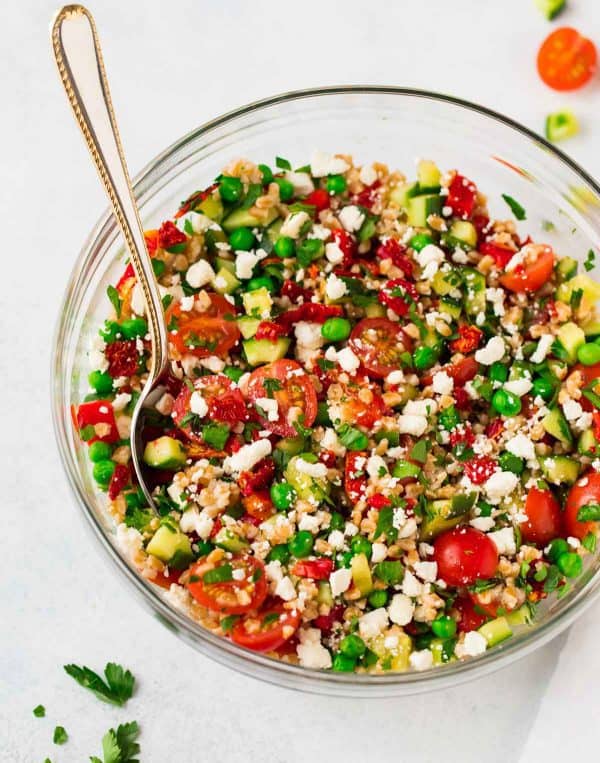 GREEK QUINOA BOWLS
Quinoa, water, peppers, feta cheese, olive oil, apple cider vinegar, parsley, hummus, olives, tomatoes, avocado, lemon and pita are all the ingredients necessary for this amazing fresh salad. Get them and get down to work to make it as soon as possible. It's going to be perfect for the hot days to refresh yourselves a bit!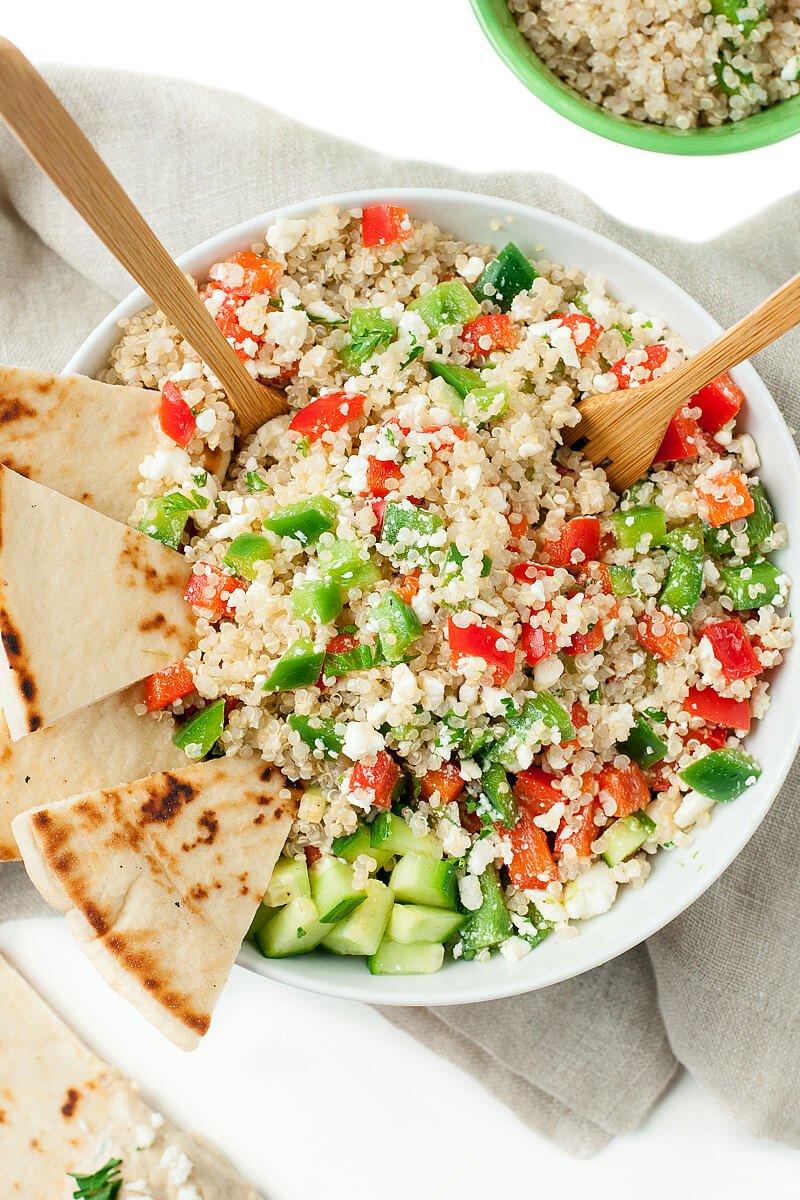 THAI SALAD WITH CARROT AND CUCUMBER NOODLES
Do you need a fresh meal in less then 15 minutes? If yes, click on the recipe below and see how you can make this tasty Thai salad that has carrot and cucumber noodles in it. Take your cooking skills on a different level and surprise someone with this salad.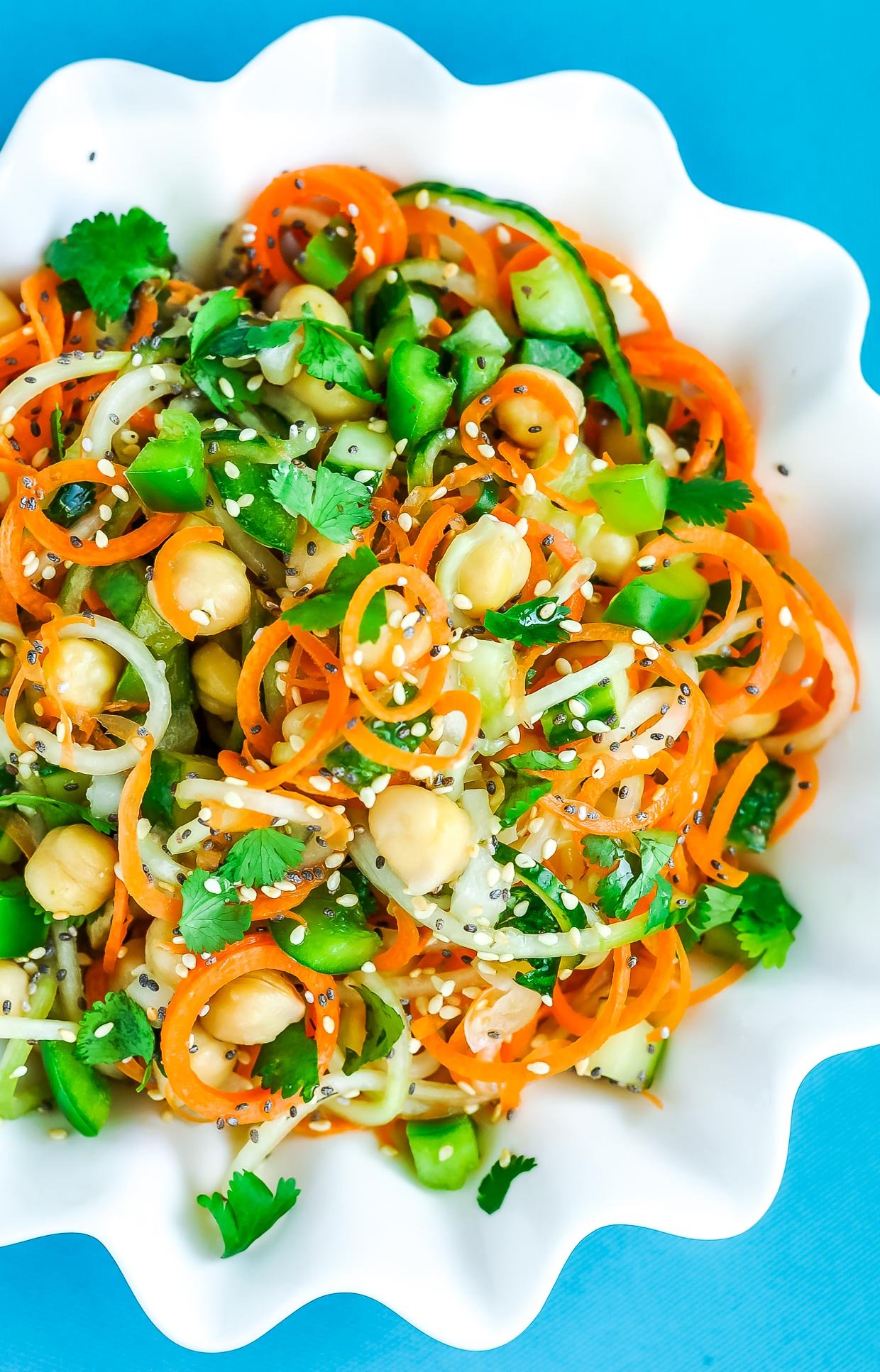 SPICY SRIRACHA CRAB AND CUCUMBER SALAD
To make this salad get some cucumbers, vinegar, avocado, lamp crab meat, mayo, sriracha, sesame and breadcrumbs. This is a combo for two appetizer bowls or one light lunch.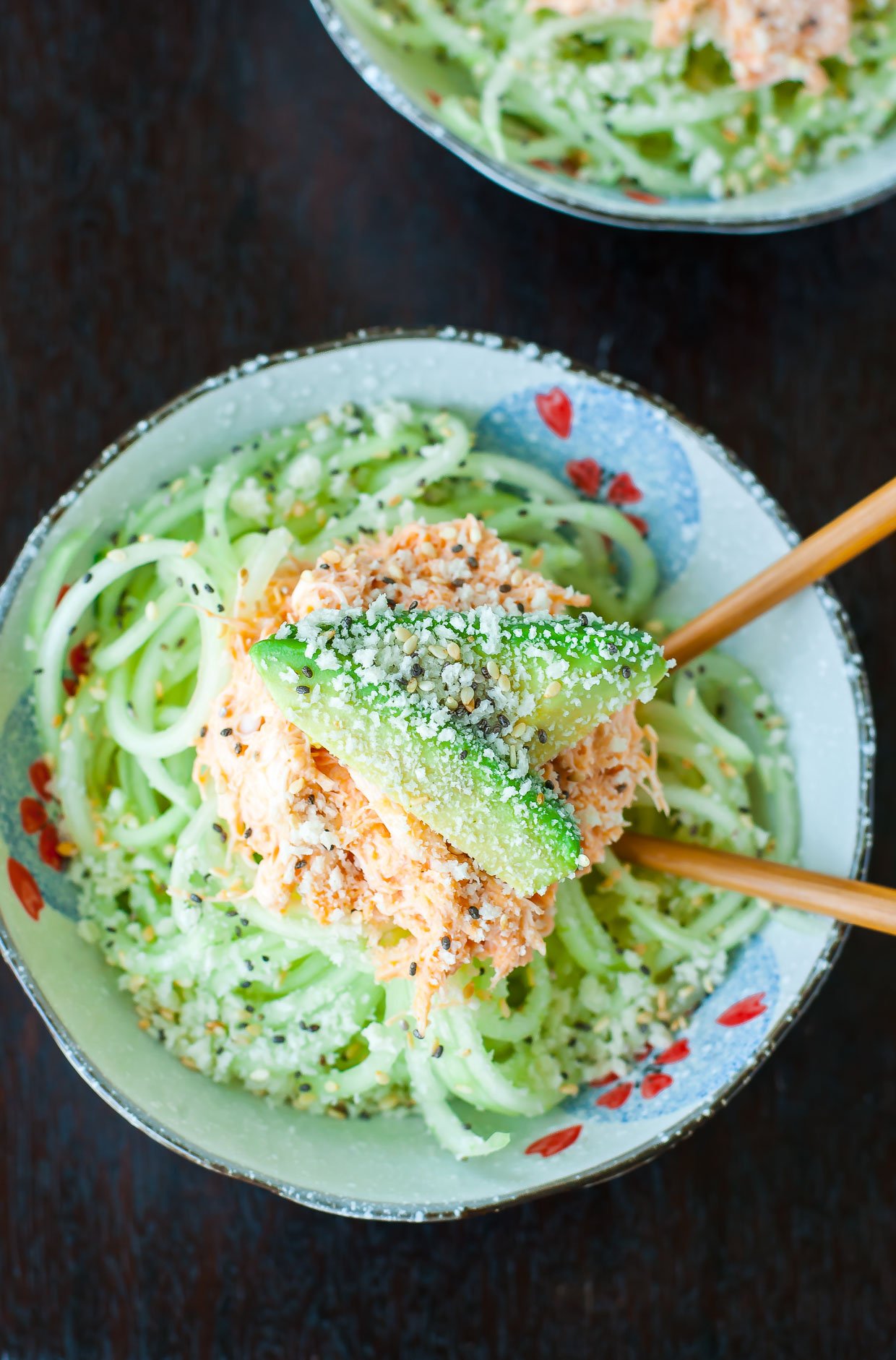 Fresh Herbed Avocado Salad
If you have plenty of avocados at home and you don't know what to do with them I suggest you to give this salad a try. You are going to love it for sure!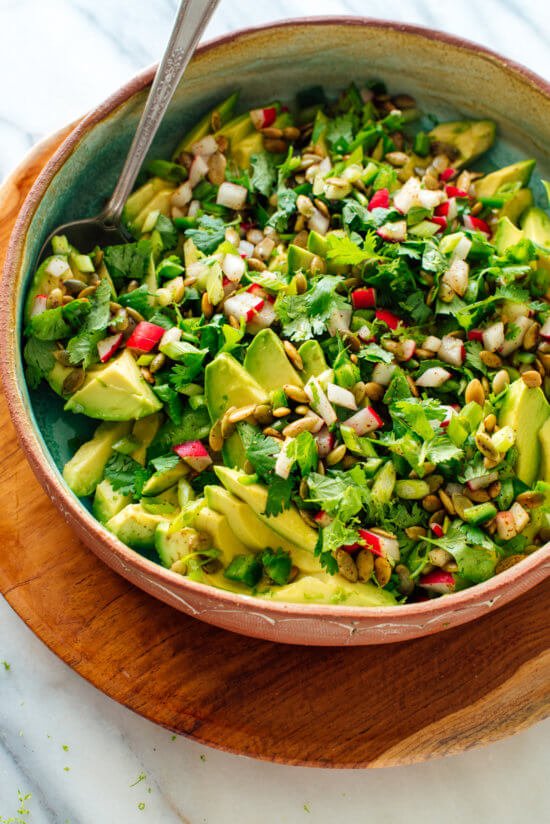 3-INGREDIENT MEDITERRANEAN SALAD
And here comes my favorite salad which has tomatoes, cucumbers and parsley in it. Onions will be a nice addition too if you love them!