Mini, midi or maxi, fluffy, gorgeous, splendid tulle skirts become so very popular among fashion bloggers. They got inspired from the ballet room and made a great obsession with the tulle skirts. Wearing them on the streets, clubs, parties, parks, everywhere, because tulle skirts can be part of many trendy combinations and in various styles. If you are inspired and creative person, wearing this kind of skirt will be such a great experience for you. It is comfortable and easy to wear, but elegant, classy or casual in the same time.
How to combine it?
Tulle skirts can be combined in casual varieties with sneakers or sandals and with sweaters and casual shirts or leather jacket. If your choice is a long maxi skirt, best way to wear it is with easy sandals and a simple shirt. Colors in this combination are not really important, but it is most recommended not to wear floral designs or dark colors, but to beige, baby pink or baby blue. If you decide to wear dark color, let it be black. For elegant combinations of tulle skirt, you definitely should wear heels. If you wear fluffy skirt and heels, your job is done and you can put on some nice t-shirt or crop top and you are ready for party.
Some girls never dared to even try such an unusual thing. Looking at it, you might really think there is nothing more problematic than this type of skirt. It's certainly full, it's hard to take harmonious pictures with it, and it's impossible to find matching shoes! After all, there are things that look elegant and beautiful only in great photos. Fortunately, such stereotypes are not so common. Our article will prove that it's time to end the injustice and give credit to this detail of the wardrobe. Let's take a closer look at what a tulle skirt is, what to wear with this unusual thing, how to pick up accessories and where to go in this bold and spectacular outfit.
Best materials and colors for tulle skirt
It seems that there are many ideas for combining tulle skirts. Perhaps, as imagination has no limits, in this case there will not be many. We just want it to be the true protagonist of every look we wear. So it will not be very difficult to choose them. What to wear with a tulle skirt depends on what it is made of. For such clothes, always choose transparent non-flammable fabrics that retain their shape due to many layers. Usually tulle, organza, mesh fabric is used. The fabric can be burdened with loose sequins. There are also color restrictions. Bright vivid tones are also best for the nightclub.
1. Feminine Look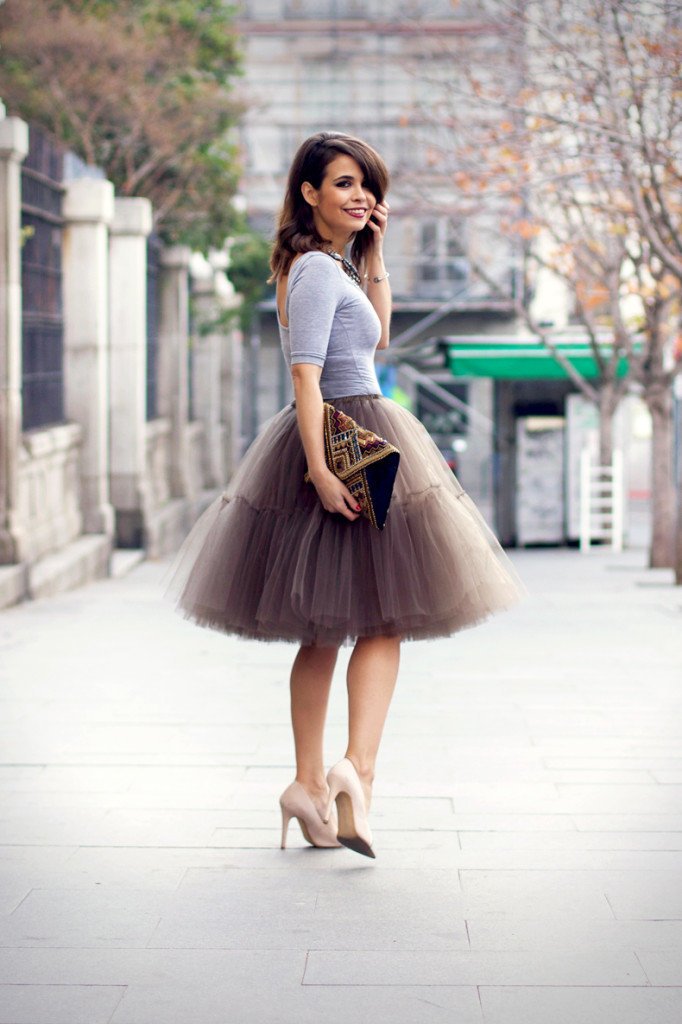 source
2. A Tulle Skirt Outfit For Fashionable Walk In Park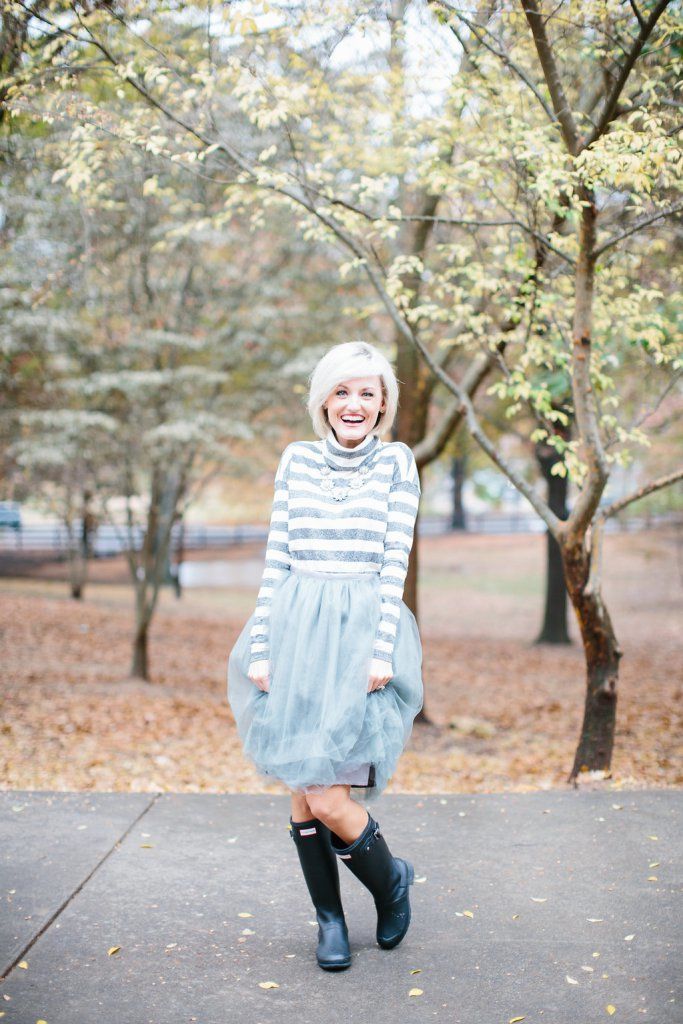 source
3. Maxi White Tulle Skirt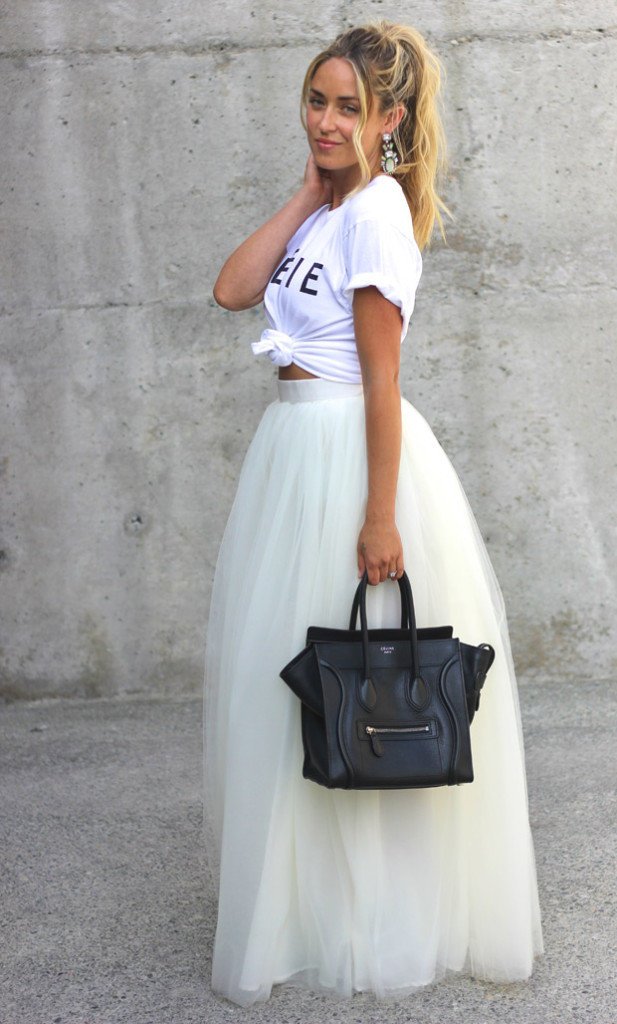 source
4. Crop Top And Pink Tulle Skirt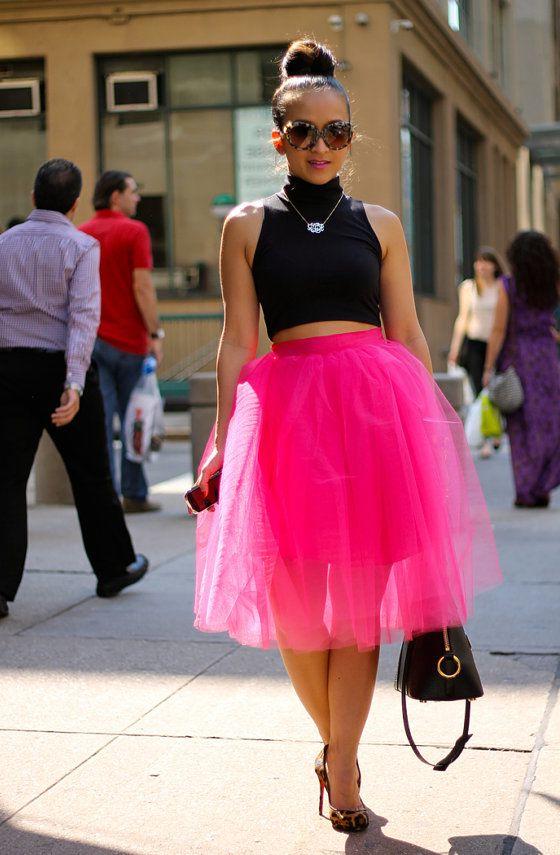 source
5. Perfect Combination Of Tulle Skirt With Sweater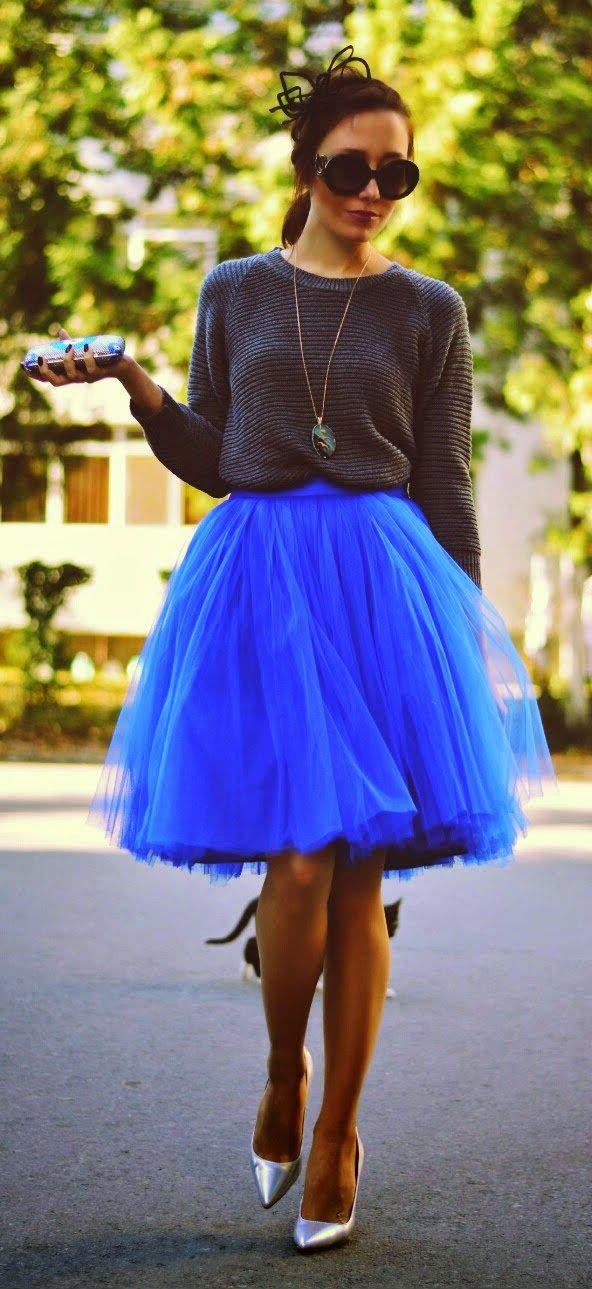 source
6. Gorgeous Fluffy Skirt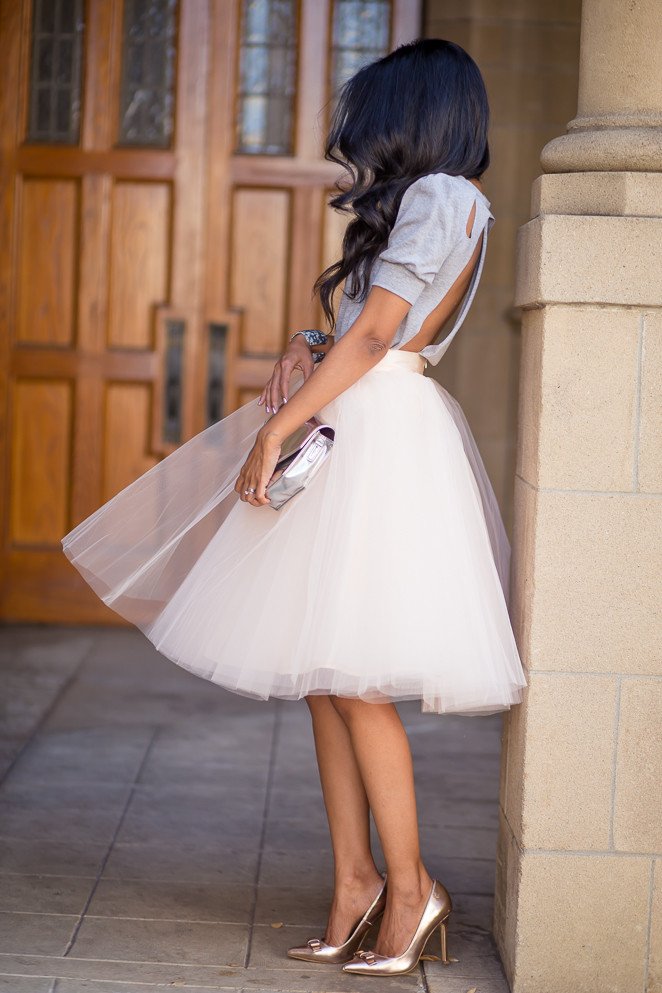 source
7. Midi Pink Tulle Skirt In Combination With Leather Jacket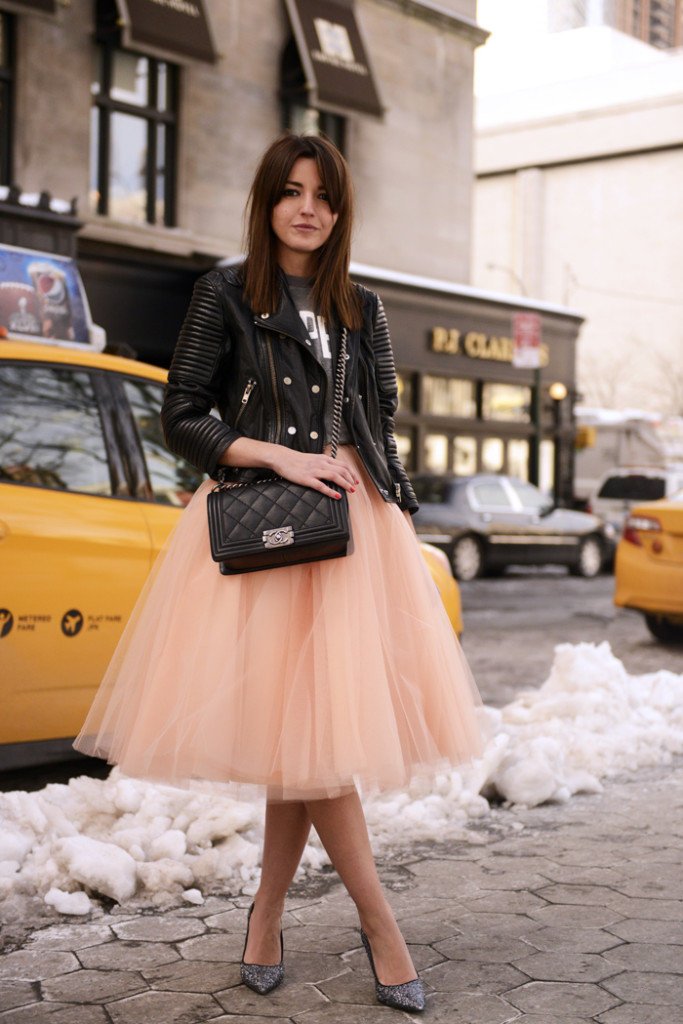 source
8. Tulle Skirt With Details
source
9. Mini Beige Tulle Skirt
source
10. Carrie Bradshow Wears Tulle Skirts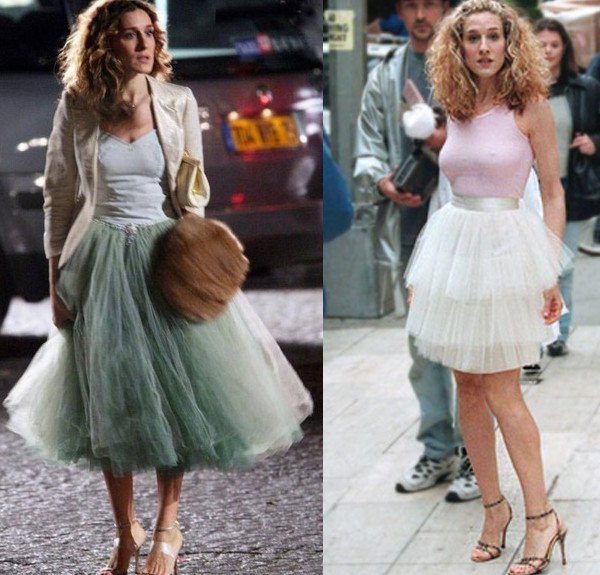 source